Sous Vide Salmon In Smoked Hickory Sea Salt
In terms of modern terminology in culinary cooking technique, Sous Vide allows chefs to cook food (especially meats) in certain heat to control for the best gradations.
It's a common unusual cooking process, just vaccum seal the food in a food grade bag, then water bathe in certain temperature and leave it for a certain duration of time.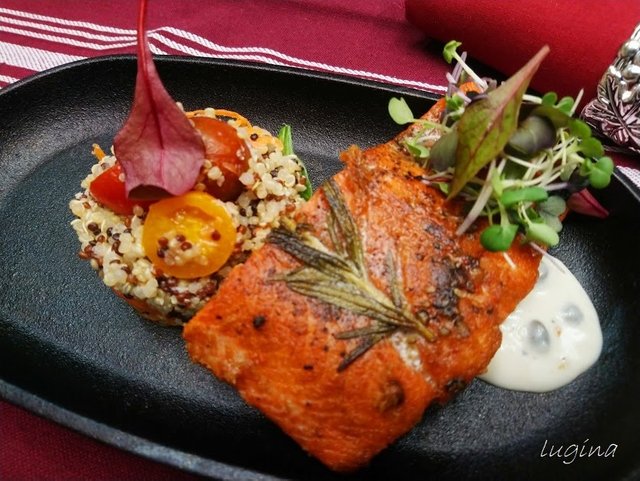 Sous vide brings tons of profits to most up scale restaurants. Imagine sitting in a fancy and gourmet dinner, waiting for the best foods to be served.
Oh wait, the bill is also going to put a dent in your wallet, unless you have thick crypto wallet, then that doesn't really matter since crypto is heading to the moon.
Anyway, let see step by step how I did my salmon sous vide at home with a friendly budget. I got my wild salmon with a reasonable price from Costco for $9.99/lb.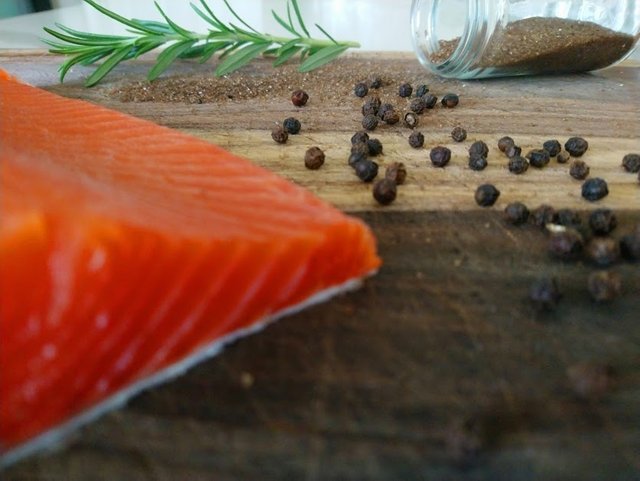 Step One
Start with marinating the salmon with some Smoked Alderwood Sea Salt or regular salt, black pepper, and a dash of dried oregano, then place the salmon in a sous vide bag with fresh rosemary on top. Refrigerate for at least 2 hours.
Step Two
Boil some water until it's half boil and add it into the Sous Vide pot then set it up according to what sous vide machine you have.
Put your salmon sous vide bag in the center of pot and let the sous vide machine work for you. I sous vide mine for an hour.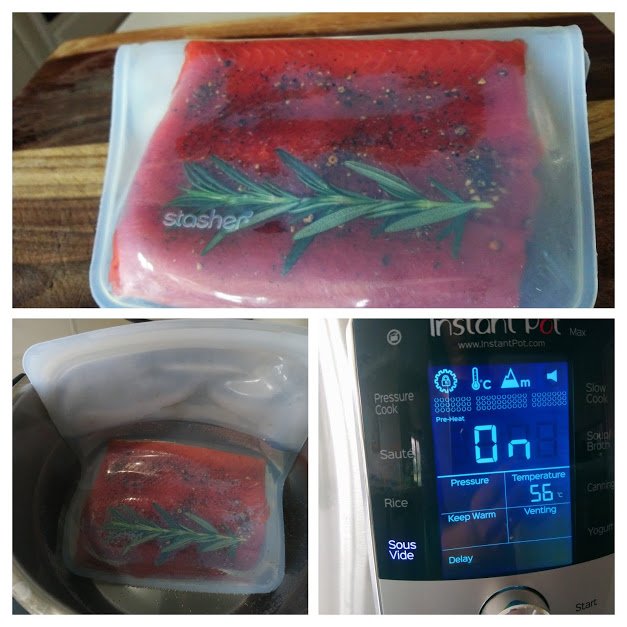 Step Three, Searing My Salmon
Take out the salmon and let it cool for a little bit, so it won't over cook when you sear it. Heat up a frying pan and add some olive oil, then use a spoon to sear your salmon both sides. This process doesn't have to be that long, just enough to get a nice brown color and serve while it's hot.
I served mine with homemade creamy capers and Quinoa salad.
▬▬ι══════════════ι▬▬
Thank you for visiting my blog, enjoy your crypto ride.
@lugina.