Lobster on the Yacht, a banal recipe - Tobago Keys, Big Mama Lobster BBQ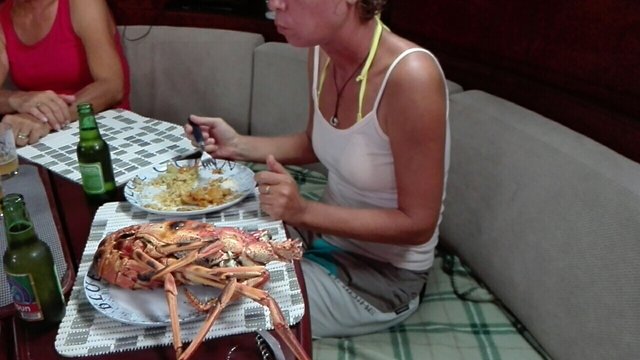 [EN] The recipe for getting the best lobster in the world is trivial. To eat the best Lobster you should:
Buy an airline ticket to Martinique (we bought it with a transfer in Paris)
Renting berths on a yacht from Martinique to the Grenadines (we got a 11-day cruise with a Polish couple)
Sail past Saint Lucia Island, then Saint Vincent and the Grenadines
Then head towards Granada to stop in Tobago Keys on the way
There, find a lady named BIG MAMA and order a lobster.
[PL] Przepis na zdobycie najlepszego lobstera na świecie jest banalny. Żeby zjeść najlepszego Lobstera należy:
Kupić bilet lotniczy na Martynikę (my kupiliśmy z przesiadką w Paryżu)
Wynająć koje na jachcie z Martyniki na Grenadyny (załapaliśmy się na 11 dni rejsu z polskim małżeństwem)
Przepłynąć obok wyspy Saint Lucia, następnie Saint Vincent i Grenadyny
Potem kierować się w stronę Grenady, aby po drodze zatrzymać się w Tobago Keys
Tam odszukać Panią o ksywie BIG MAMA i zamówić lobstera.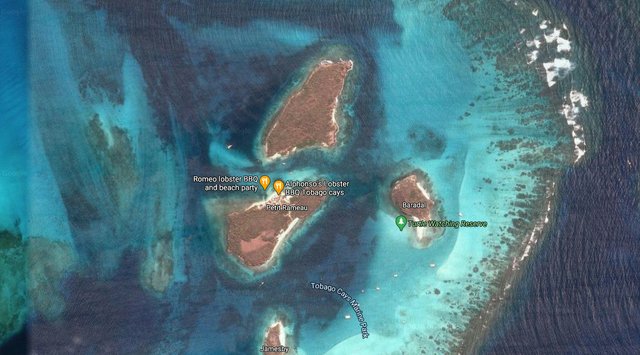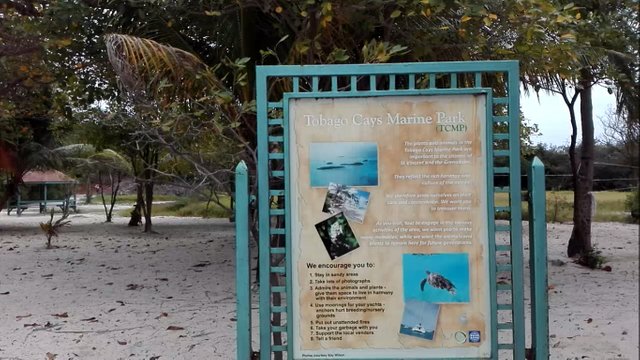 | EN | PL |
| --- | --- |
| Lobsters caught on a regular basis, always fresh and in various sizes. How to prepare it? We don't know, it's Big MAMA's secret. You can feel rice, vegetables and mysterious spices - you are putrefied, wonderful. Due to the strong wind, we decided to consume the yacht. The entire lobster cost $ 100, but a portion was enough for 4 people. I recommend that if someone is sailing, call the Tobago Keys on a lobster from BIG MAMA 😉 | Lobstery wyławiane na bieżąco, zawsze świeże i w różnych rozmiarach. Jak go przyrządzić? Nie wiemy, to tajemnica Big MAMA. Wyczuwalny jest ryż, warzywa i tajemnicze przyprawy - jeste gnialny, wspaniały. Ze względu na silny wiatr zdecydowaliśmy się na konsumpcję na jachcie. Cała lobster kosztował 100 USD, ale porcja starczyła na 4 osoby. Polecam jeśli ktoś żegluje, zawinąć do Tobago Keys na lobstera od BIG MAMA 😉 |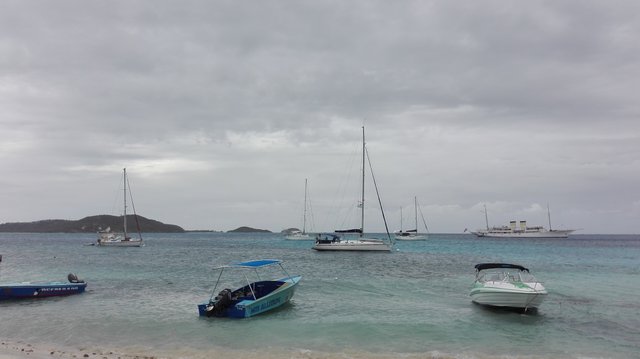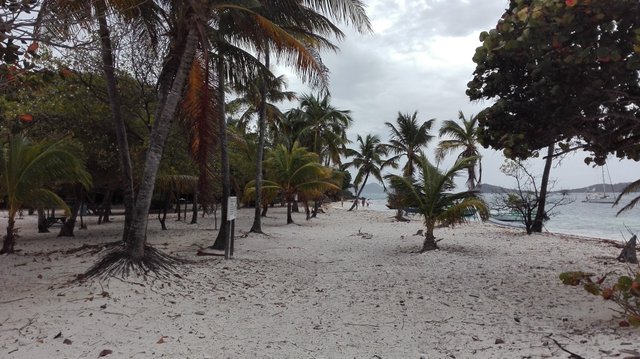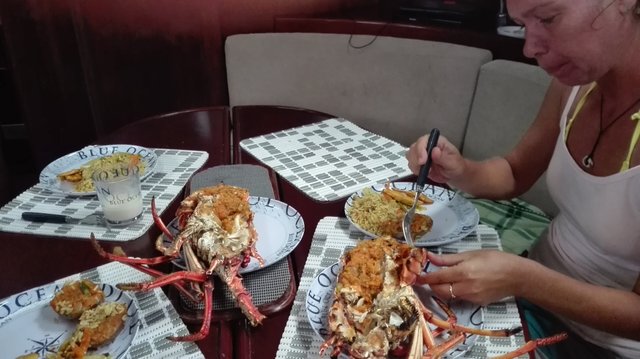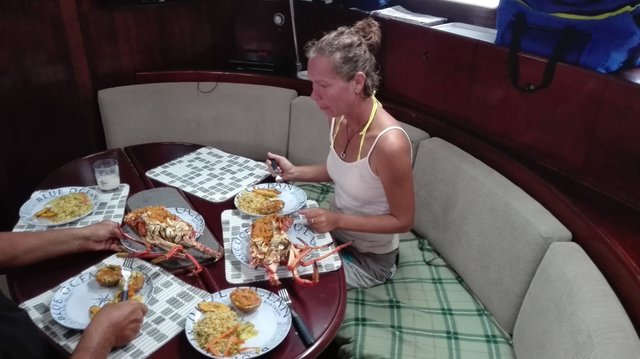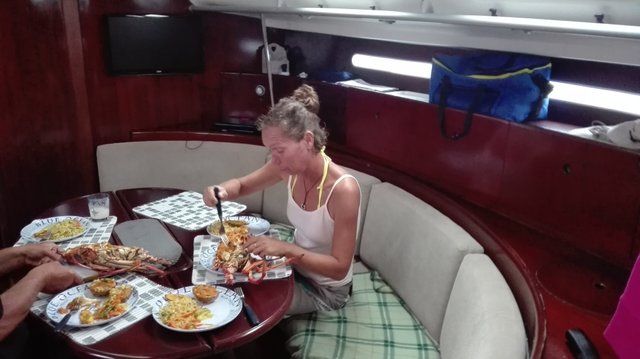 =========//==========
Video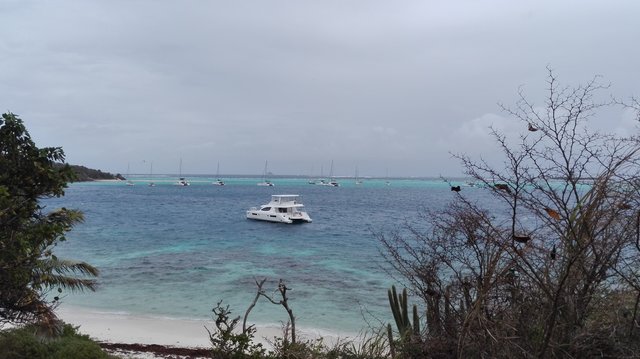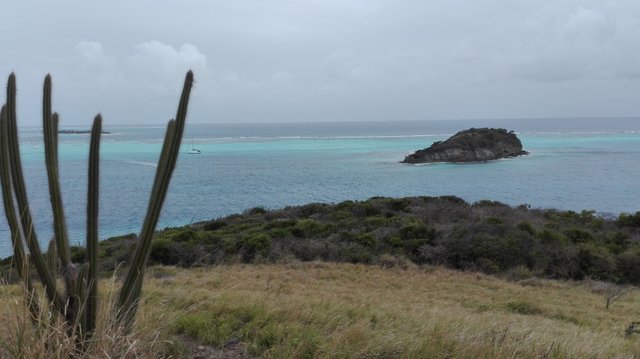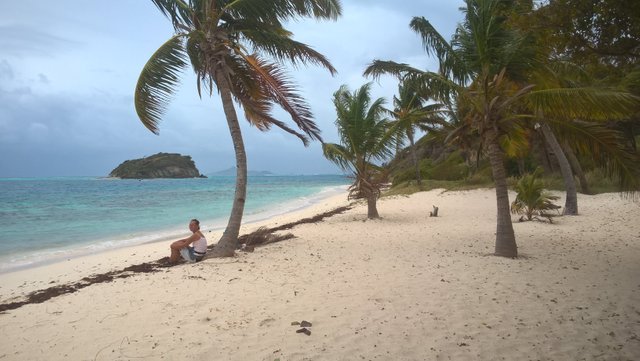 ==========///============
Photo/Video: Unfortunately, photos and videos taken with a weak smartphone (all photographic equipment was stolen from us in Fort De France in Martinique)
© Copyright mtravel
all photos and video were taken by me and are my property
own study