RECIPE POST | OUR MERYENDA FOR TODAY: "BINIGNIT or GINATAANG HALO-HALO"
Good day steemfoods friends. How are you all doing? Hope you're doing fine, healthy and blessed.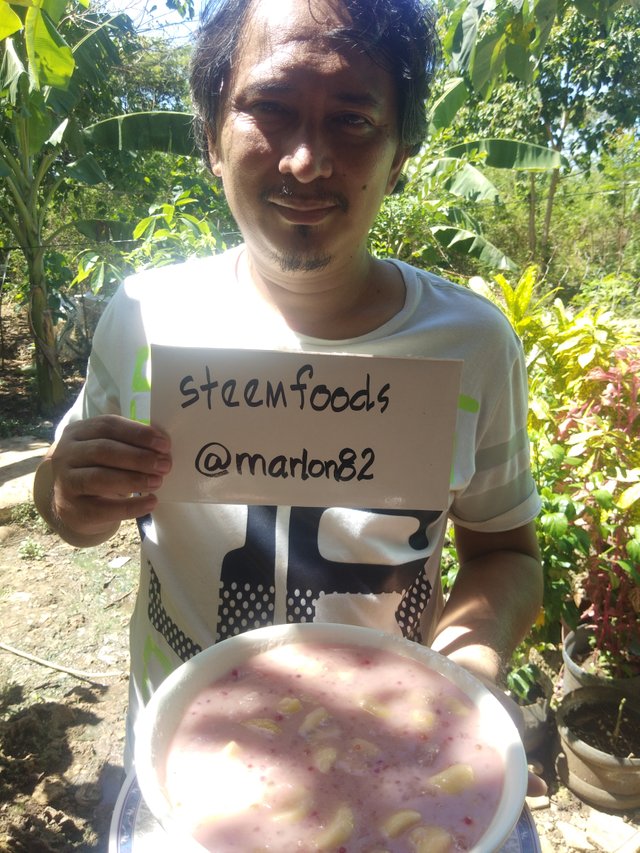 It's been a while since my last recipe post. And today, I will be sharing with you my snack recipe. Binignit or Ginataang Halo-halo. This filipino snack recipe are cooked in coconut milk composed of fruits and tubes that all mixed together that's why it's literally called Halo-halo. This snack is one of my kids favorite. They keep on requesting for it and now I am going to cook for them. Request granted kids!
Let's start.
INGRRDIENTS:
Grated coconut
1/4 kilo of glutinous rice
1/4 kilo of landang
1/4 kilo of brown sugar
Small sago (pink, orange and purple)
7 pcs banana saba
7 pcs sweet potatoes
4 pcs taro (gabi)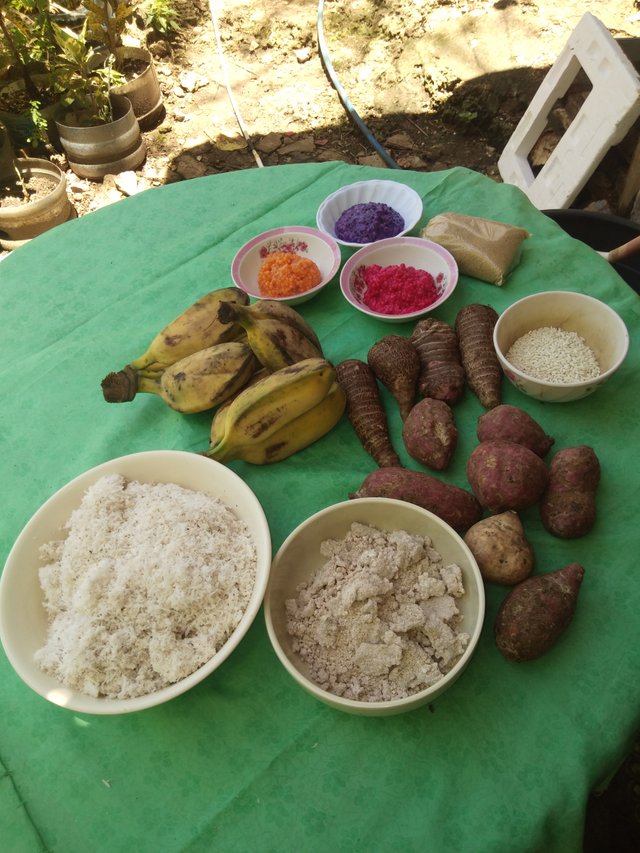 PREPARATIONS/PROCEDURE:
Wash and peel the taro, sweet potato and banana saba.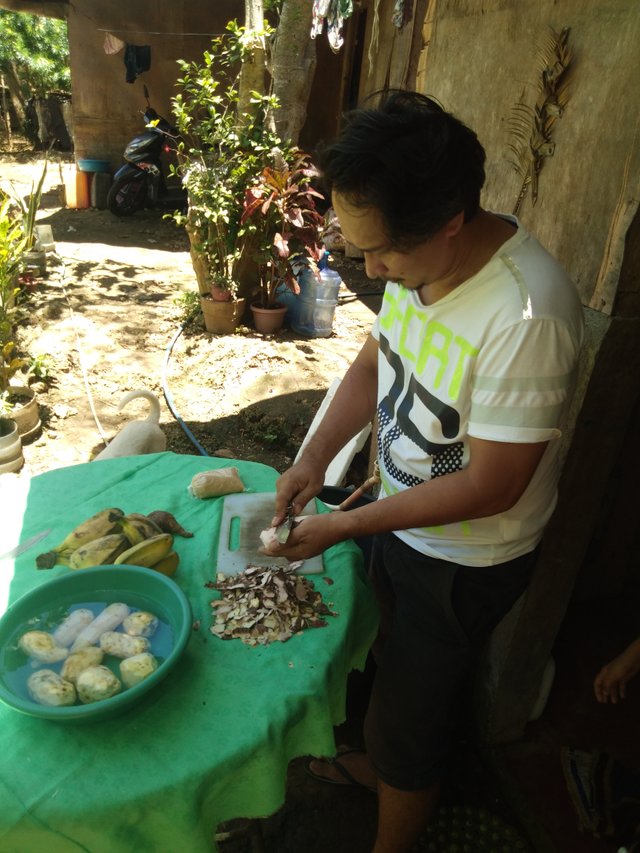 Cut them into cubes and set aside.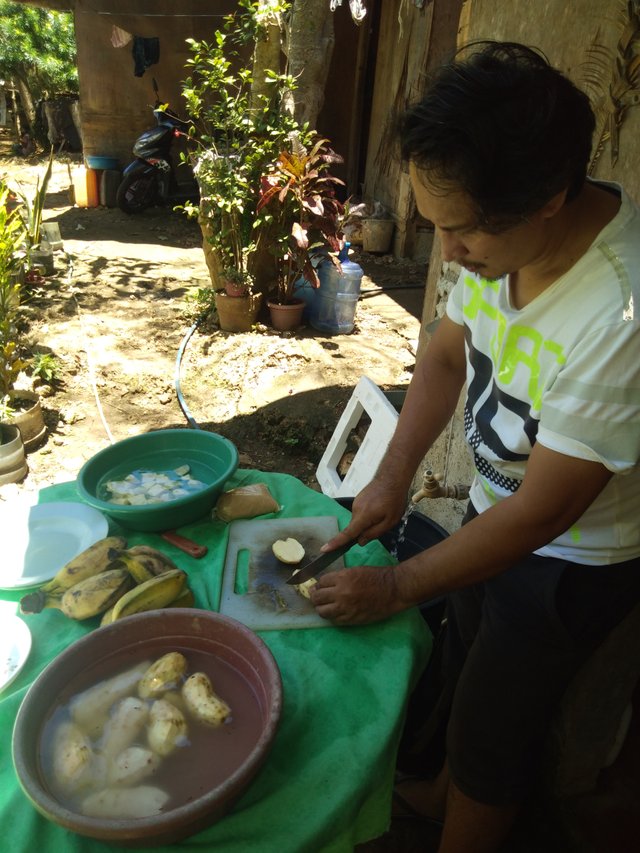 For coconut milk, add 2 1/2 cups of water to the grated coconut. Squeeze using your hand and set aside.

Ingredients are ready!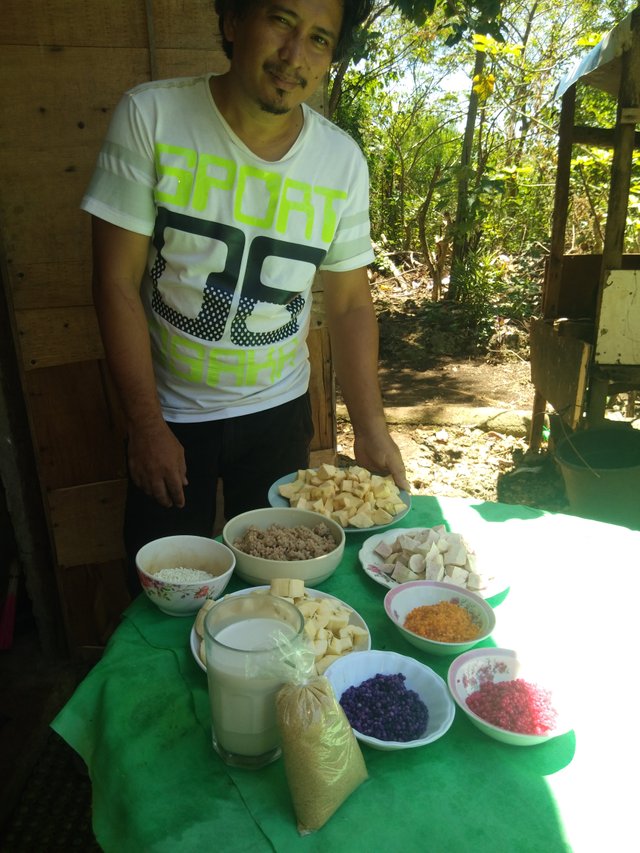 In a deep cooking pot, put coconut milk. (you can add water)


Add the ingredients that are long to cook like taro and sweet potatoes.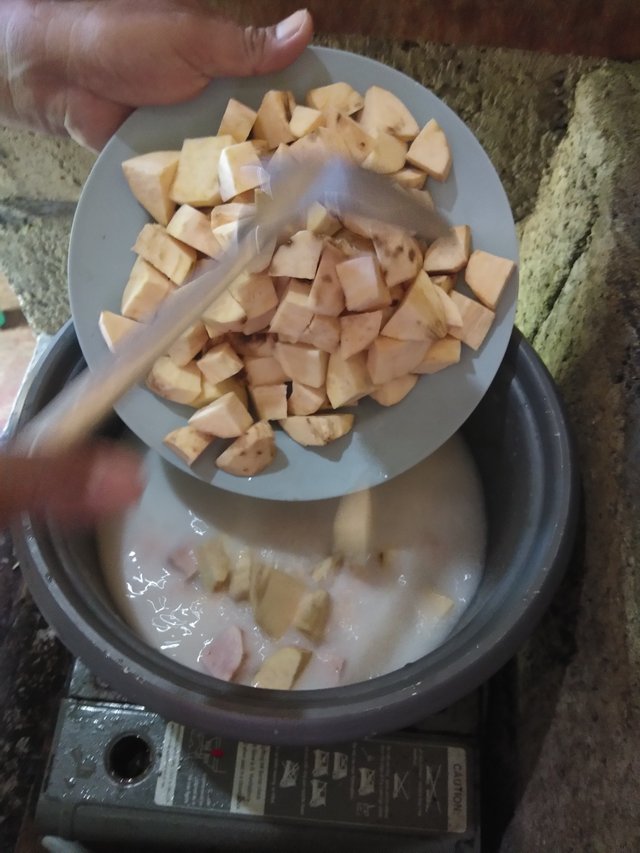 Add glutinous rice and landang. Mix, cover and cook for 30 minutes.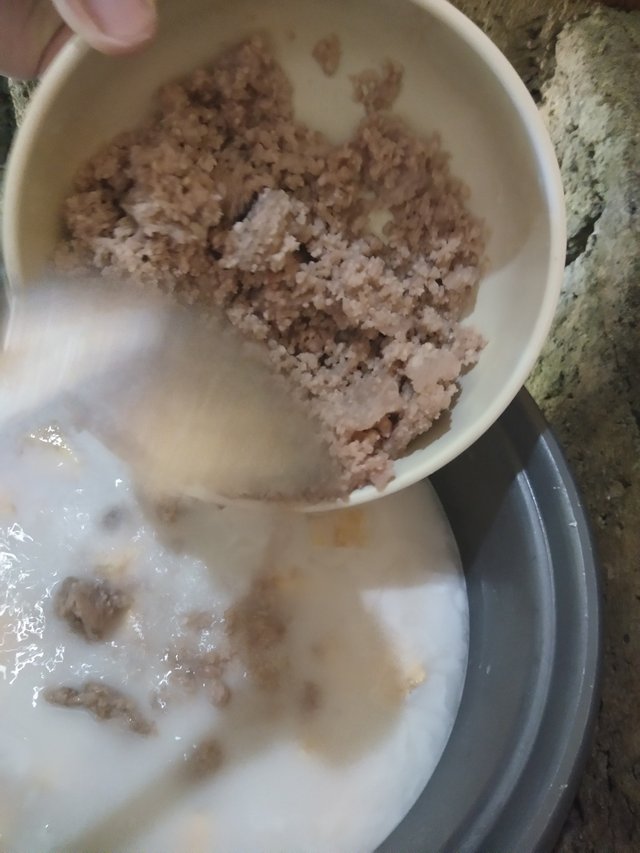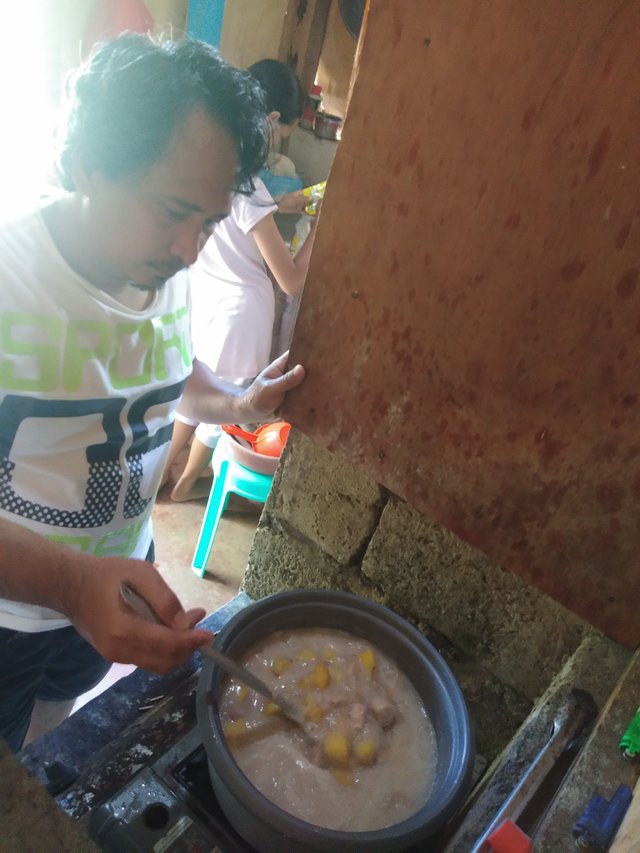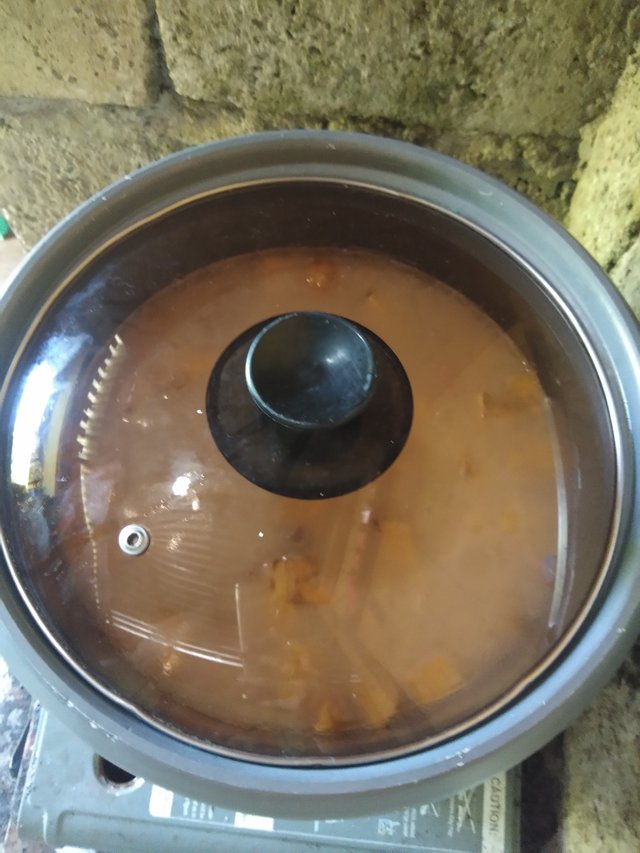 After 30 minutes, add brown sugar to sweeten and mix.


Next, add the banana saba and small sago. mix again and cook for 10 minutes.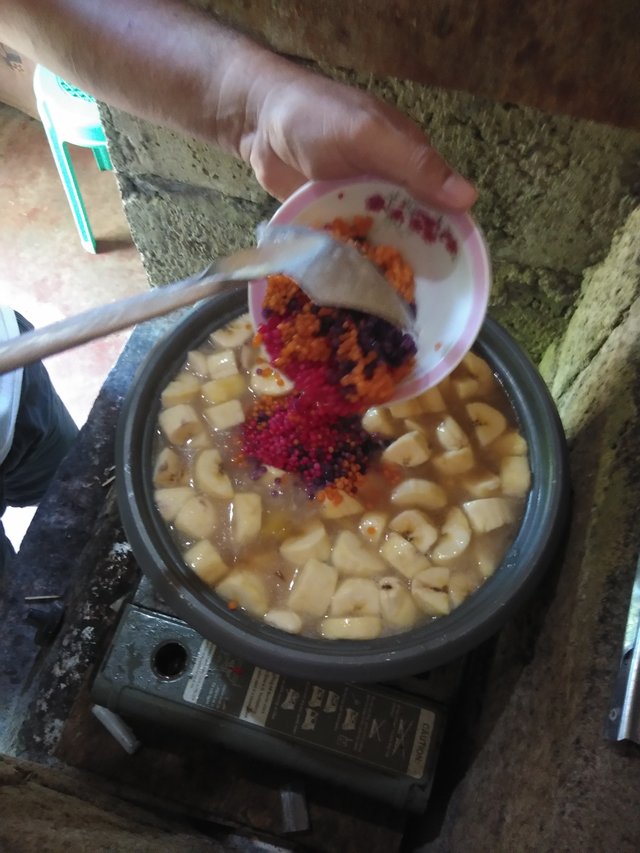 And done. Binignit is ready to serve and eat.

This meryenda recipe is serve hot or cold. It's even more delicious especially when it is about to empty.
This is all for today. Thank you for dropping by my post. See you on my next recipe post. God bless!
Yours,
@marlon82