STEEMFOODS : RESTAURANT REVIEW | KAISEN CUISINE KITORA RESTAURANT IN AWAJI, JAPAN
Muy buen día apreciados compañeros de #steemfoods. Today I wanted to share with you one of my favorite restaurant which is the KAISEN CUISINE KITORA RESTAURANT in Awaji Island here in Japan.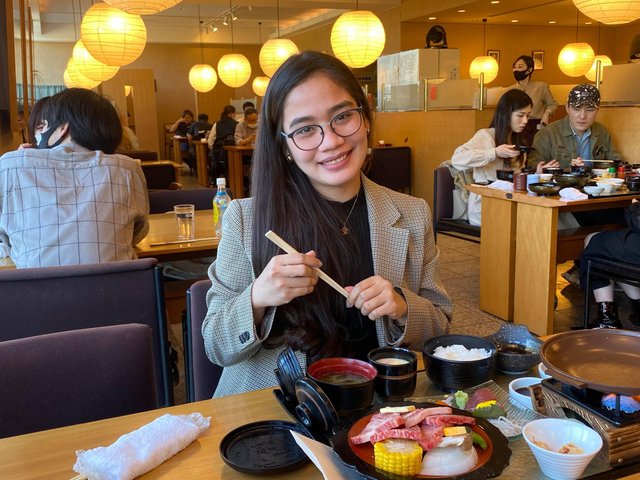 KAISEN CUISINE KITORA RESTAURANT.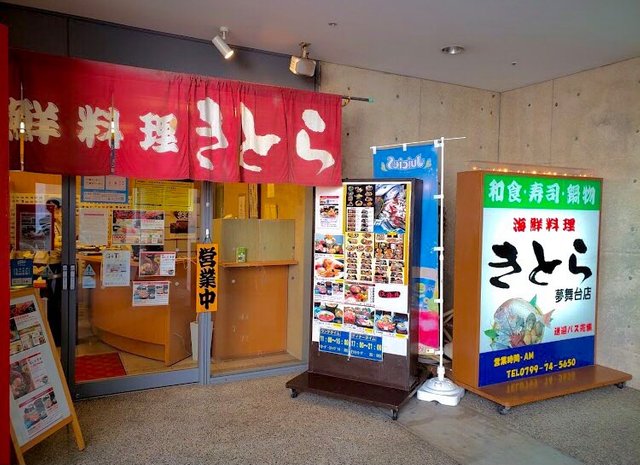 https://plus.codes/8Q6QH265+JF5
On the way to Sumoto City after passing the Akashi Kaikyo Bridge, We came to this shop in the Akashi Kaikyo Park Yumebutai building. People who visit here for the first time will get lost if they do not look carefully at the information board. The information board was written in Japanese language but thanks to google because it makes us feel easy. If you look at outside its just a small restaurant but when you go inside through a large curtain, the inside of the restaurant is surprisingly large and one side is covered with glass and you can see the outside scenery.
When we get there, there are a lot of tourist who visited the place since it is holiday here in Japan. So when we arrived in this restaurant we need to had a reservation first before we can proceed to our table to dine in. So we wrote our name in the reservation paper and we waited for almost 30 minutes.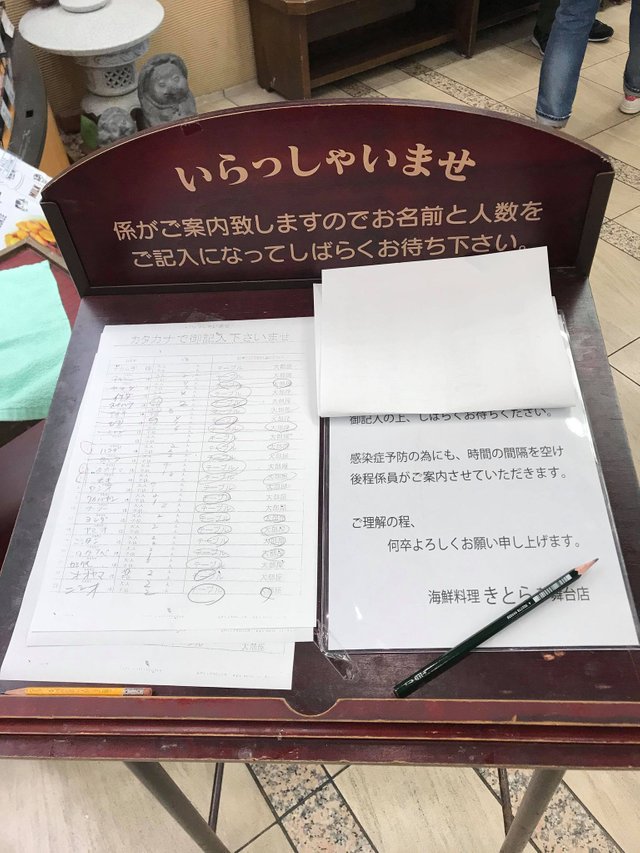 There are many menus in this restaurant and mostly are seafoods, so I'm wondering which one to choose, but since it was lunch time, I ordered the lunch set meal "Yakiniku Meat with Sashimi Set" for 2,700 yen. The sashimi on the seafood bowl was fresh, and the meat were thick and juicy. There are also other side dish on a set. If you can eat both at this price, I think it's very reasonable.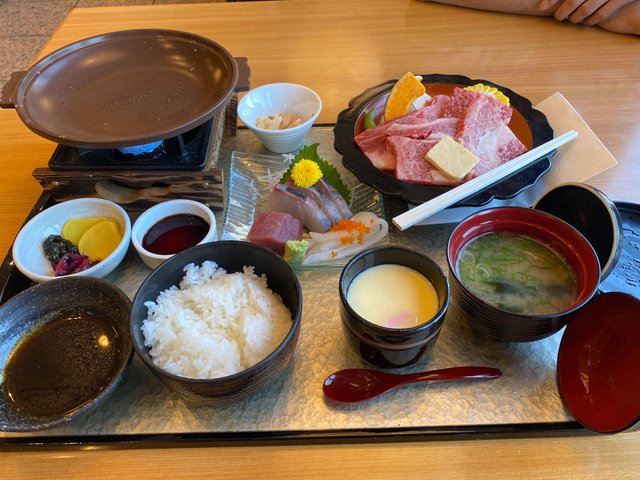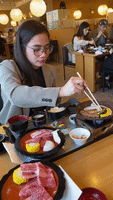 These are the other menus in this restaurant.
You can eat sashimi, sushi, other seafoods and meat in a very reasonable price.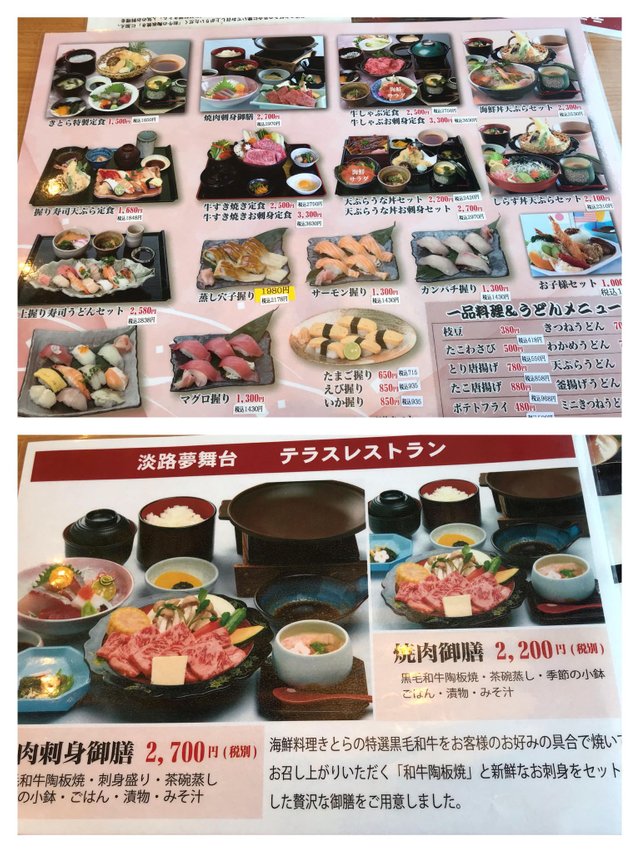 On the drinks, they offer free and unlimited drinks like water, coffee, juice and tea. It is up to you which drink do you prefer.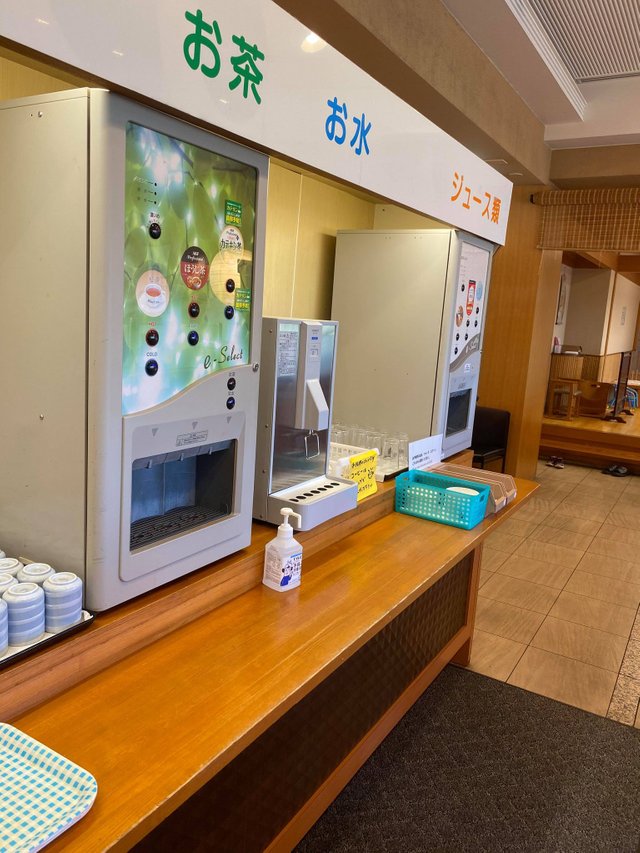 In the main entrance of this restaurant you will see this corner in which they displayed various souvenir that are famous in their place.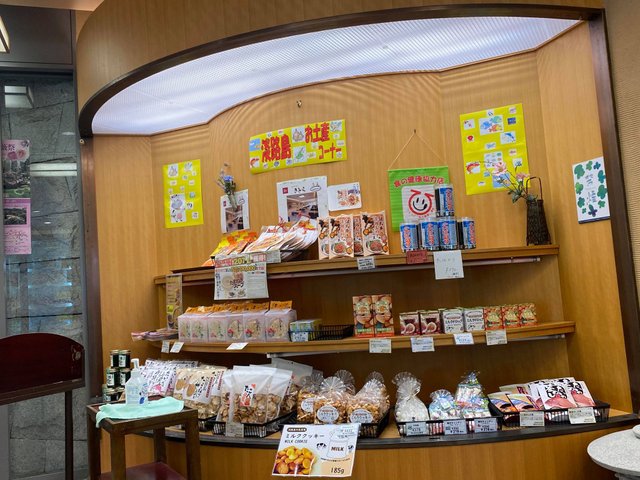 Moving forward in that corner you will see this aisle going through the tables where you will dine in. And this restaurant has 2 different types of tables. First is in Japanese style in which you will just set on the floor with a small table while the other part is in western style and of course we choose the western style.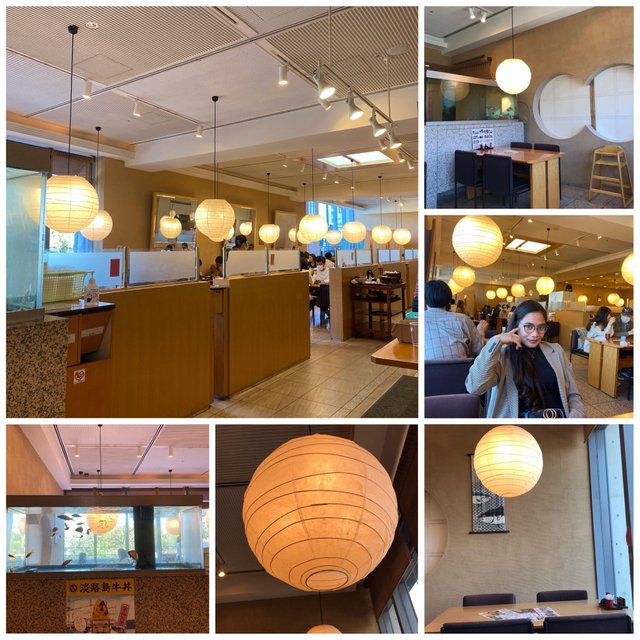 When you look around in this restaurant there are a lot of families and group of customers who dine in. So its like this restaurant is being used like a family restaurant. And this restaurant are very spacious and have a great atmosphere. If you like taking pictures this spot here is a perfect for your picturesque.
Payment can only be made in cash or by PayPal. I think using card is not accessible in this restaurant. So at our lunch we spend 5,940 yen or around 54$. 1 set is 2,700 yen or about 24$ times 2 and the 540 yen or 5$ was for the tax. The price was very reasonable for the food because it is very delicious.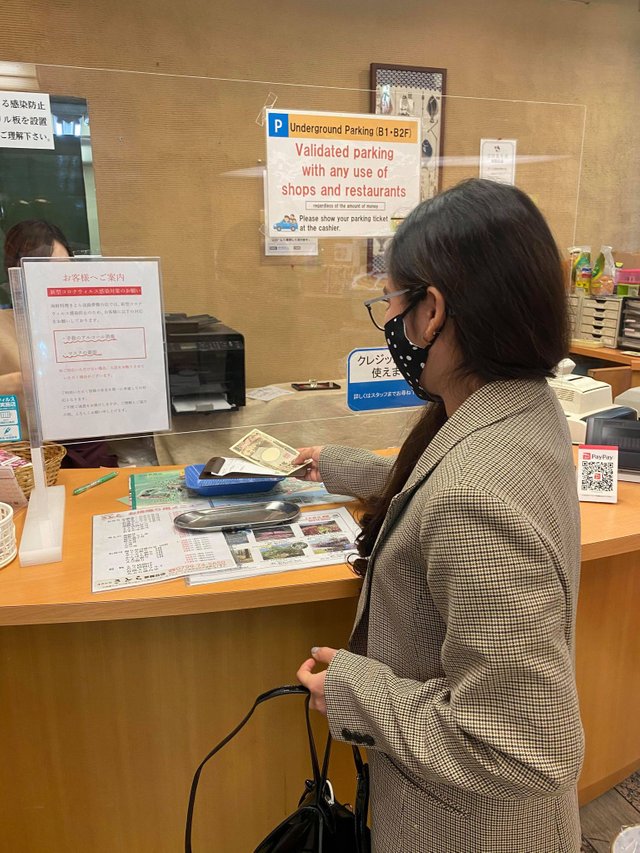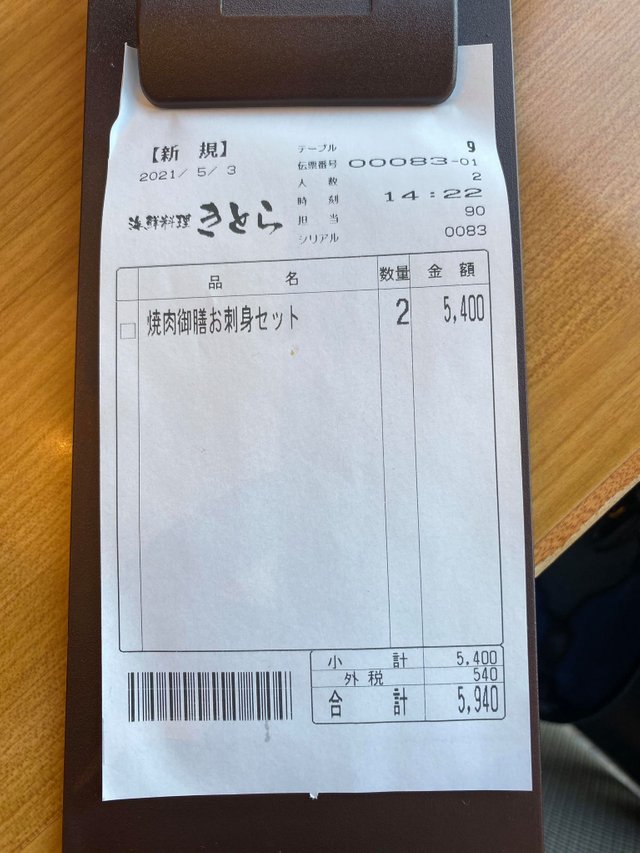 That would be all for my restaurant review. Thank you so much for taking time reading my blog. See you in my next Japanese Restaurant review. Thank you #steemfoods for having this kind of content in this community and also a great thanks to sir @alikoc07 for appreciating this kind of this entry.