sfcharity50pc||The Food Diary Game 12-09-2021||by @miniklady 👩‍🍳🇹🇷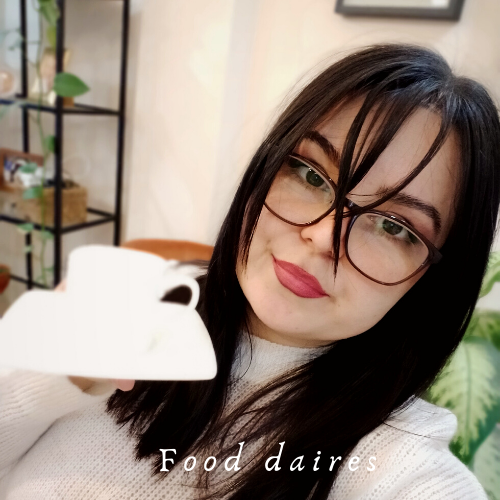 Hello my Steemfoods Family!
How are you! I hope you are fine. It's incredibly fun to share my day with you! Sharing what I ate and drank all day was very beneficial for me. Because now everything I eat and drink all day is recorded! Thus, I became aware of my diet and now I have a more controlled diet. Unfortunately, I consume more than I need during the day. This is something that will challenge me in the long run. Thanks to the food diary, I am now aware of what I eat. Thank you very much to a @alikoc07 gentleman for creating such a useful topic! It has had a positive effect on my diet.
MORNİNG
---
A very close friend of mine has been staying with me for a few days. Since he is from out of town, we sit and chat until late. We spend quality time talking about all the things we need to talk about, getting our work done. So we woke up a little late in the morning. I prepared breakfast the way my friend likes it. Of course, I'm preparing such a variety when I'm the only one having breakfast! I made her a burrito because she likes spring rolls. We sat down and had a long breakfast together.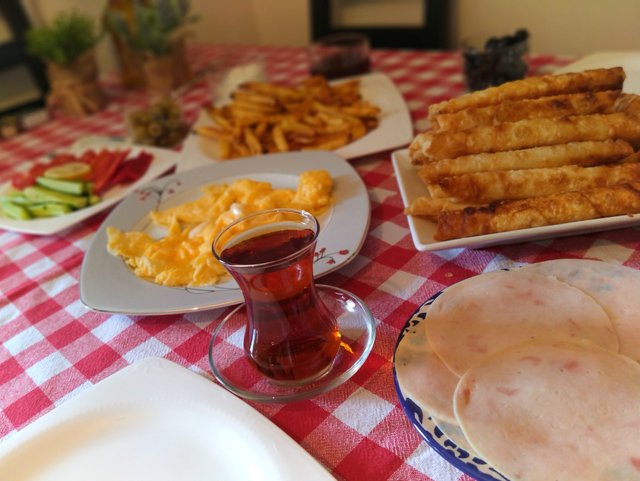 Of course, we also had tea, which is indispensable for Turkish breakfast. I can never have breakfast without hot tea. Those who know me know how I love tea.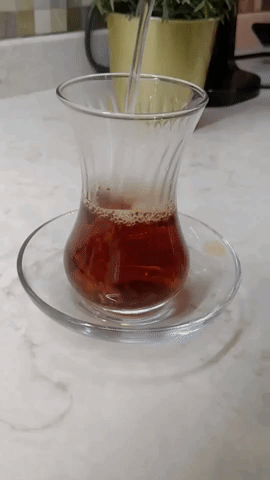 DREAM MEAL
---
After we had our breakfast, we got ready to pack the house and go out. I needed to get things done, but I didn't have enough energy. Because sleep is everything to me. If I don't get my sleep, Ogun will not be productive at all. I prepared Turkish coffee to wake up my sleep.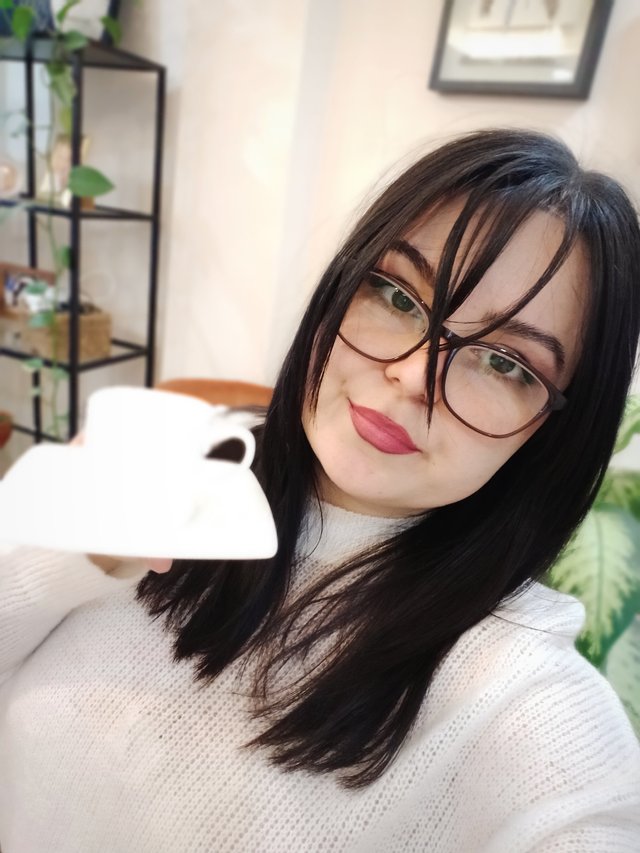 I served it with two pieces of chocolate on the side. Turkish coffee both made me sleepy and accelerated my metabolism. I can say that it is a complete source of healing!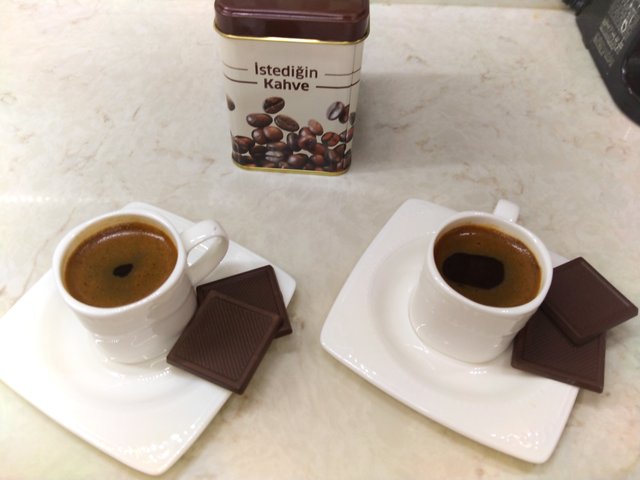 AFTERNOON
---
We went out, did our business, did some shopping and came back home. We didn't have time to eat because we had a few setbacks. We wanted to come home and order home.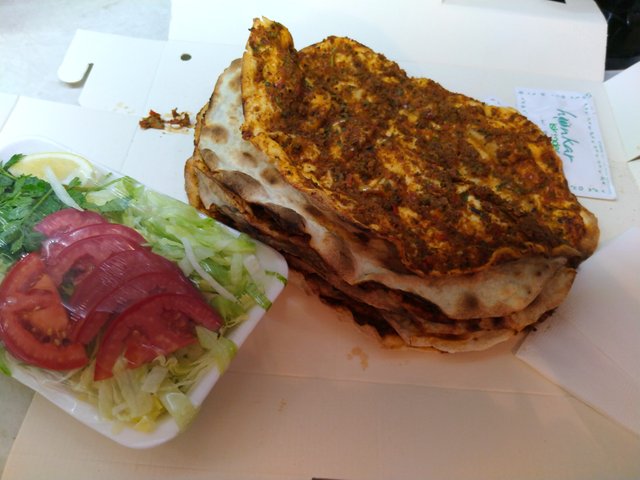 We ordered LAHMACUN which is a Turkish delicacy. As Turks, we love lahmacun very much. Especially since I order often. Lahmacun is ordered as spicy or non-spicy. It is prepared from a thin dough, with minced meat stuffing. Pretty tasty and affordable! We ordered 4 pieces.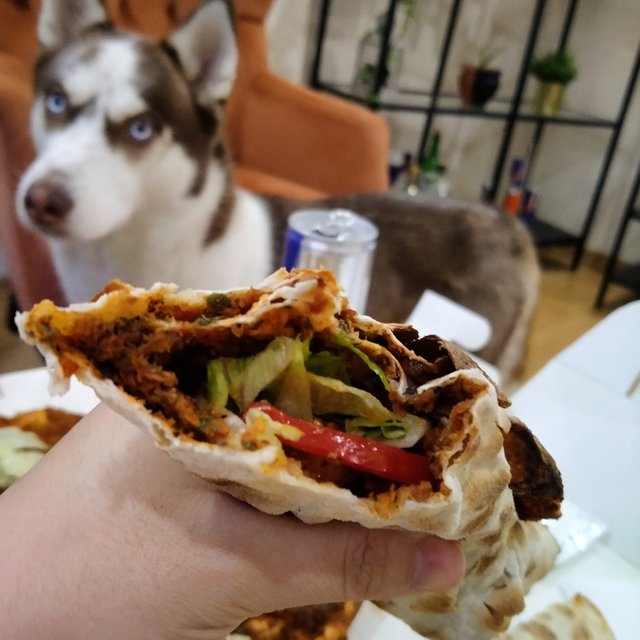 PRICE: 40 TL (at an average of 8 steems)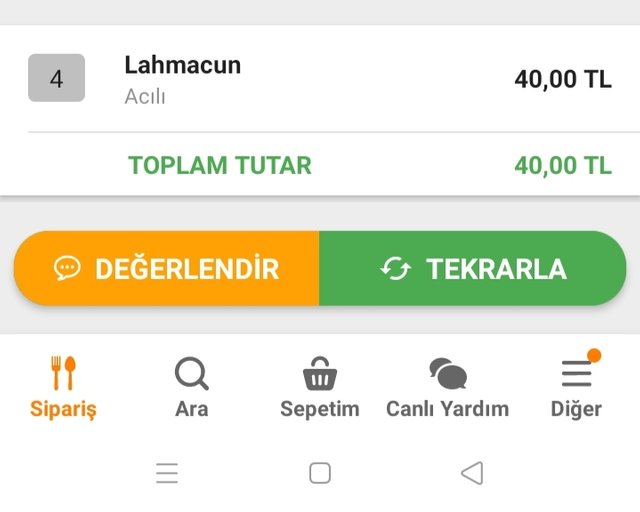 EVENING
---
After lunch, we slept for a little rest. It was around 11:30pm when we woke up. So it was pretty late for dinner. We didn't plan to sleep that long, but I guess we couldn't wake up from exhaustion. Since it was late to prepare something, we ordered sandwiches from our favorite restaurant SUBWAY.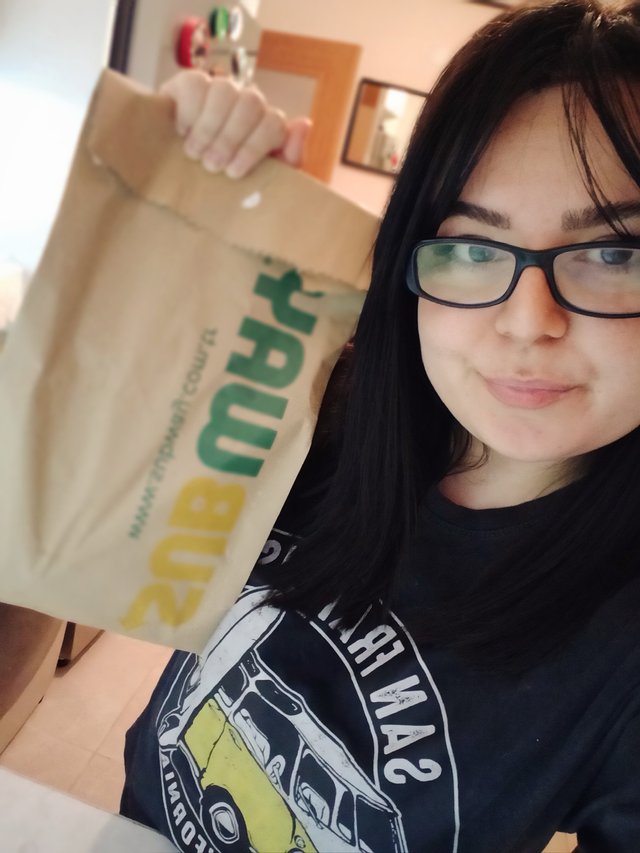 We ordered chicken balls and fried potatoes alongside the sandwich, but we didn't eat the potatoes because they were raw. It was a complete disappointment! 👎 Likewise, the cookies we said extra came with incredible sugar.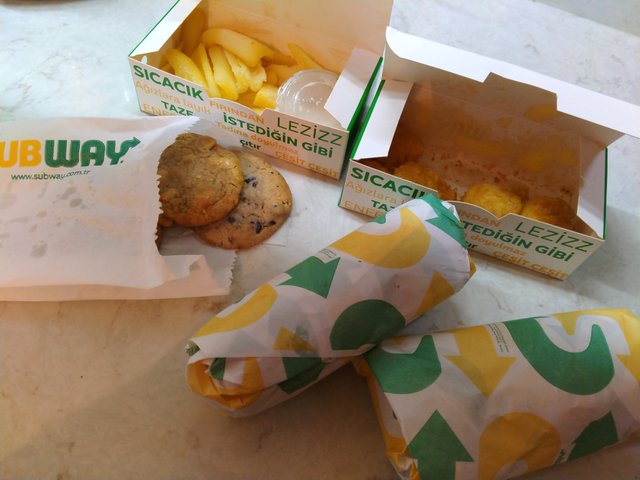 Fortunately the sandwich was quite tasty. It had a very rich content for the evening, but if you examine my day, you will understand how much I like to eat. 😂🙆‍♀️🤷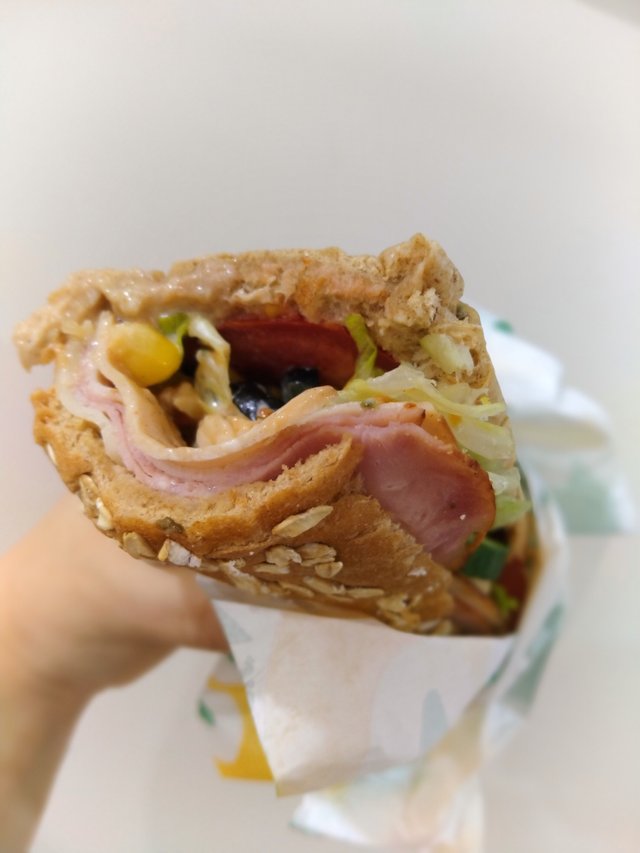 The amount we paid for this menu: 100 TL (approximately 2 SBD value)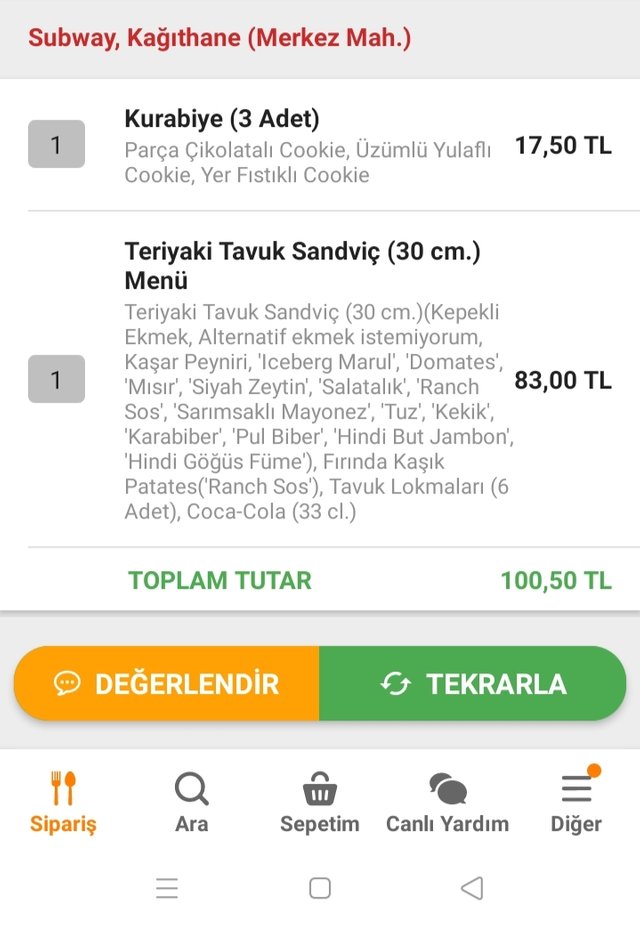 NIGHT
---
After dinner, we went out to the garden to get some fresh air. While we sat and chatted, I drank mineral water to relax my stomach. I'm a mineral water monster anyway. I drink constantly throughout the day.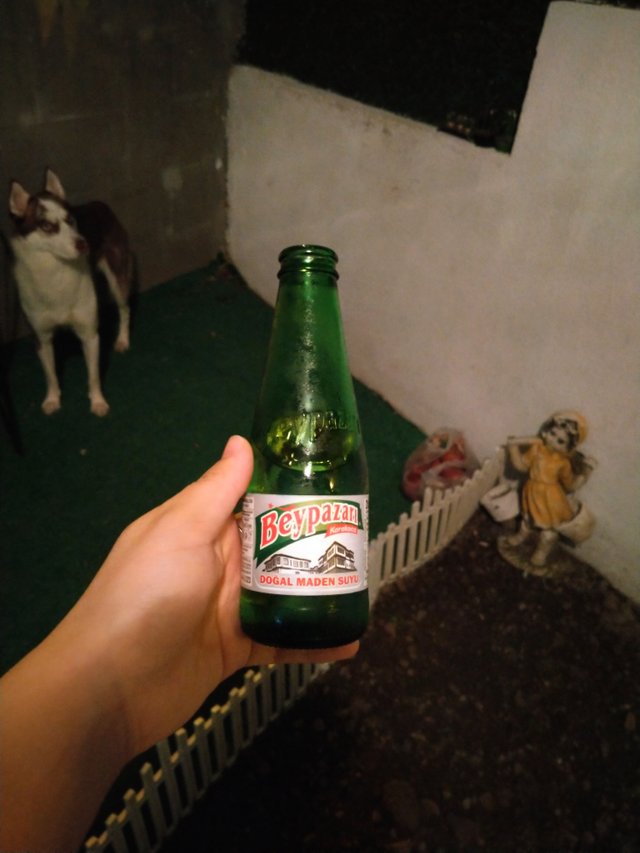 I'm closing my stomach for today. Otherwise, I won't be able to fit in my clothes!🙆‍♀️👸I had a lot of fun sharing it, I hope you enjoyed reading it too. Waiting for your comments. Do you like it? Write me and let's talk. For now stay in love!
---
---