MY INTRODUCTION POST TO STEEMFOODS AND MY FIRST STEEMFOODS POST 🍗 Steem Foods | TINOLANG MANOK OR CHICKEN TINOLA! 🍗
MY INTRODUCTION POST TO STEEMFOODS AND MY FIRST STEEMFOODS POST 🍗 Steem Foods | TINOLANG MANOK OR CHICKEN TINOLA! 🍗
Hi everyone this would be my first post here on Steemfoods community and I am hoping for great things here with you as well.
In his novel Noli Me Tangere, Dr. Jose Rizal, the Philippines' national hero, imprinted tinolang manok: the dish is usually at a dinner event the heroine's come back from overseas after all those years. When one of the guests, friar Father Damaso, is served a dish "composed of a lot of squash and broth, with with hardly a chicken neck and wing, even as his friendly neighborhood guests were consuming chicken legs and chicken breasts," he feels insulted. The priest believed that because he was a high-ranking official, he should have been given the option of cuts.
| | | |
| --- | --- | --- |
| garlic and onions | patis or fish sauce | ginger |
Tinolang manok is traditionally done with ginger, garlic, onion, and chicken that has been sautéed. The green papaya/sayote, is then added. There are always leaves in it. Chili leaves or malunggay leaves are the options.
| | |
| --- | --- |
| chili leaves | sayote |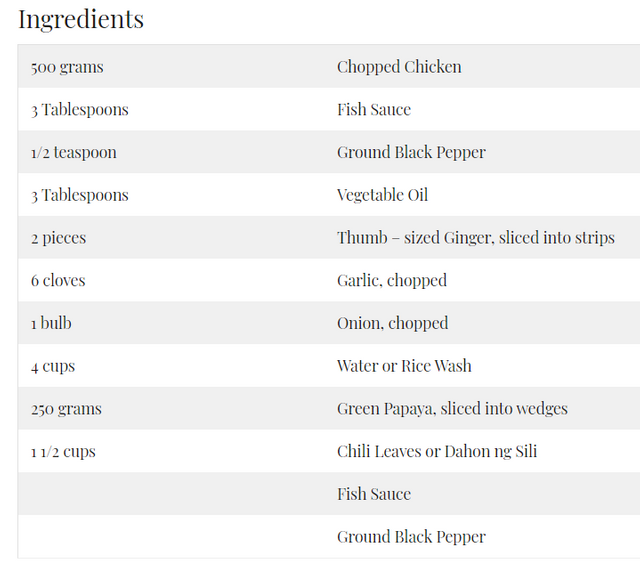 ✅ PROCEDURE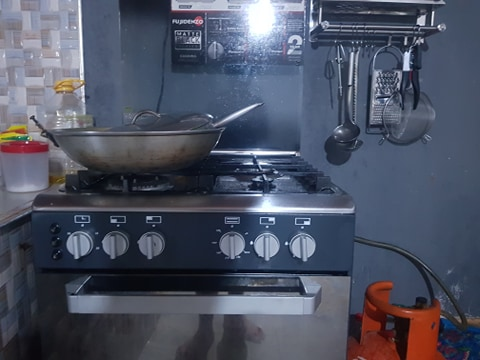 ❥ Wash the chicken meticulously. For 30 minutes, marinate the chicken in fish sauce and ground black pepper.
❥ In a pan with vegetable oil, sauté the ginger, garlic, and onion. Allow for 5 minutes of resting time after adding the chicken. Don't mix it up.
❥ Simmer for 30 minutes over low flame with the rice rinse or water.
❥ Cook, stirring occasionally, for 5 minutes, or until the green papaya is cooked but still tender.
❥ Mix in chili leaves before seasoning it with Patis .Continuously heat the stove until the leaves looks cooked. Put in some leaves and mix with patis and paminta, if desired. Turn off the stove and let it cool down for five minutes while the food is covered.