Empanada gallega - Una foto semanal, en domingo - 1 /52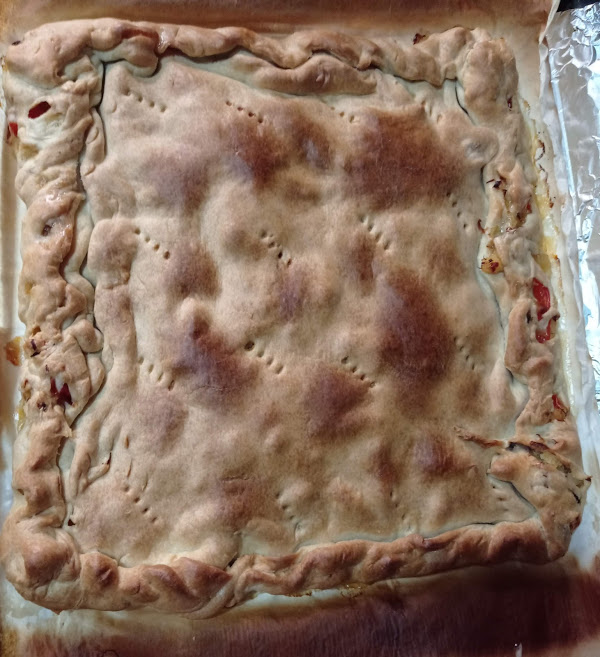 Empanada gallega. Hecha en casa. Fotografía propia
Empanada gallega casera
Desde mi tierna infancia la empanada gallega ha sido un manjar para las festividades y reuniones familiares. Las manos de mi madre eran hacedoras de este manjar. La favorita: la de bacalao, noruego (afirmaba mamá). Por años la vi realizar, ninguna empanada ofrecía el sabor de las de mi mamá. Pero... el tiempo es inexorable.
Cuando la masa ya viene lista, la empanada sale fácil. Al menos para mí. Es fácil, en Cataluña, conseguir buena masa, así que por segunda vez en mi vida me di manos a la obra y preparé una empanada gallega de bacalao noruego.
Y quedó muy sabrosa.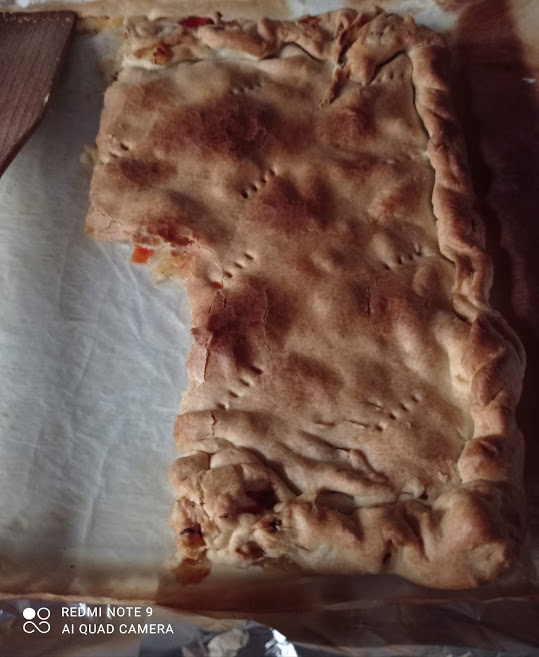 Homemade Galician pie

Since my early childhood the Galician empanada has been a delicacy for festivities and family gatherings. My mother's hands were makers of this delicacy. The favorite: cod, Norwegian (Mom said). For years I watched her make, no empanada offered the flavor of my mother's. But ... time is inexorable.
When the dough is ready, the empanada comes out easy. At least for me. It's easy, in Catalonia, to get good dough, so for the first time in my life I got down to work and prepared a Galician empanada with Norwegian cod. And y was very tasty.

♥ Me sumo al reto que realiza @josegilberto: Una foto semanal, en domingo. Los invito a unirse.

♥Las fotografías fueron tomadas con la cámara de mi celular. Los separadores también son de mi propiedad.
♥Original post of @mllg


THANK YOU FOR READING AND CURATING MY POST