TATEA'S MILKTEA HOUSE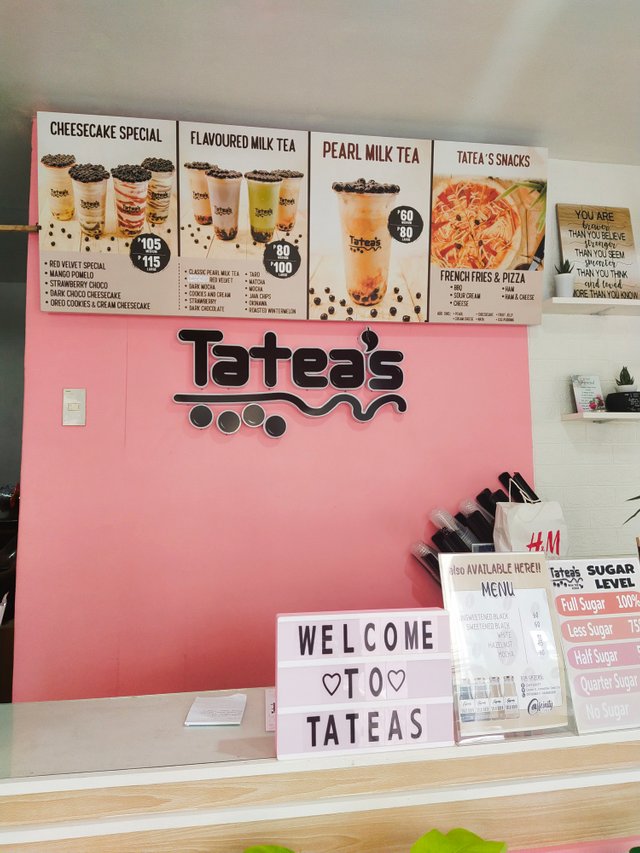 Hello Steemianz! 😊
I will be sharing to you guys a promising milk tea shop in downtown Cebu. We dropped by here today to have some take outs. 😊
I'm not really a fun of tea, because the first time I taste it before, I didn't like the taste at all so I never buy milk tea again until I visited this shop last April 21, 2021.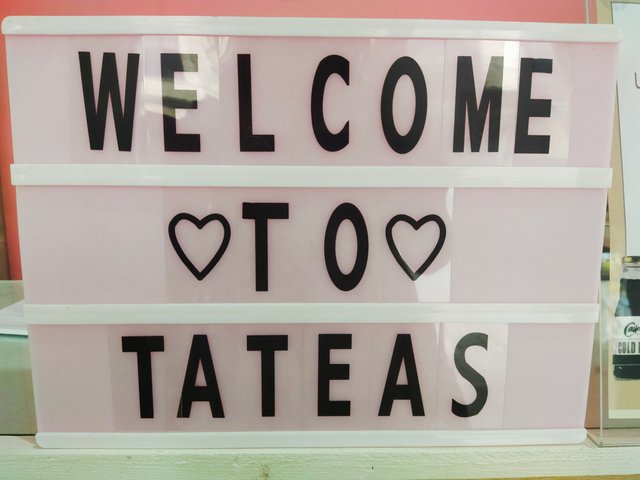 TATEA'S MILK TEA is located at Escario St. Kamputhaw Cebu City. It is owned by Ms. Ishie Mesa. They have their soft opening last April 2021 and held their grand opening last May 8, 2021.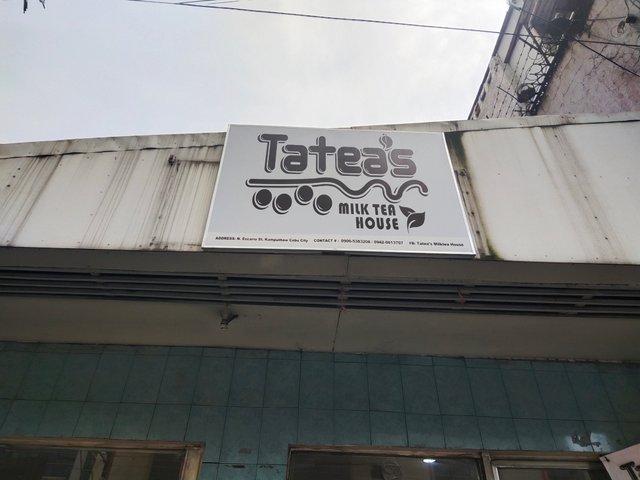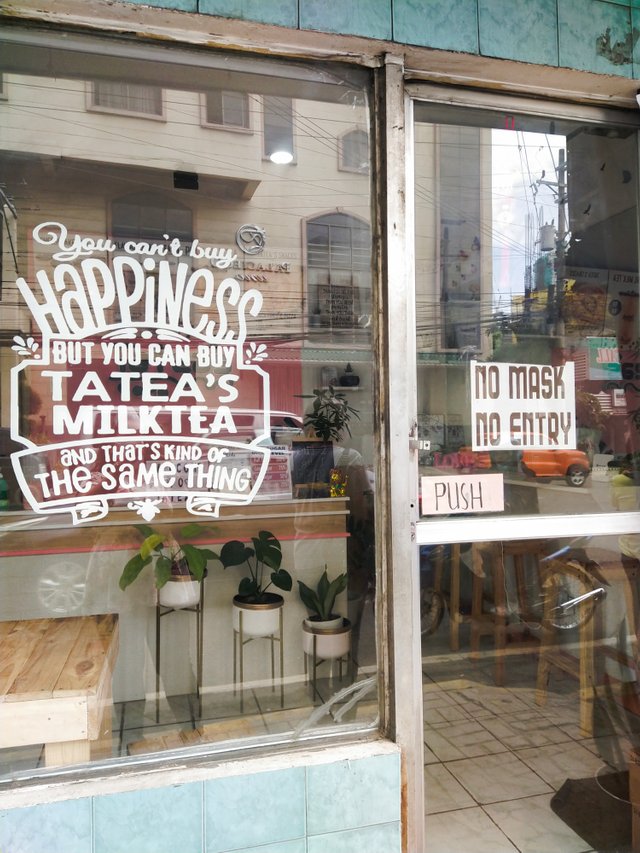 TATEA'S name was created because of her nephew. He can't say the word "auntie" instead he is calling her TATI. 😊 So cute, right? 😊
Ms. Ishie Mesa is also our wedding coordinator, she is the woman behind IM Creative Events. So, to all the future bride's out there, you may visit her facebook account, Ishie Mesa or her event page, IM Creative Events. 😊
So back to TATEA'S MILKTEA HOUSE! 🤣🤣🤣
INTERIOR DESIGN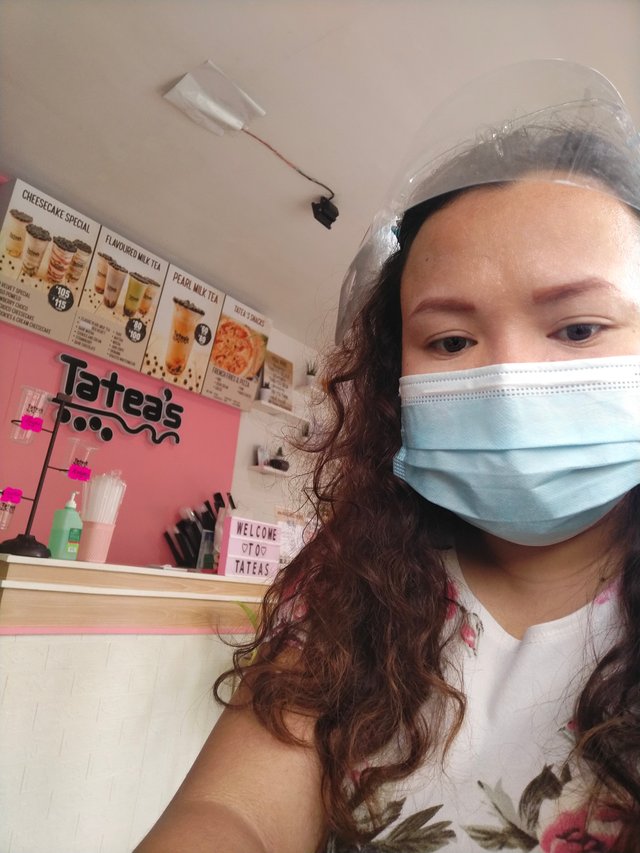 The shop has a relaxing ambiance. You can enjoy your milktea while staying here.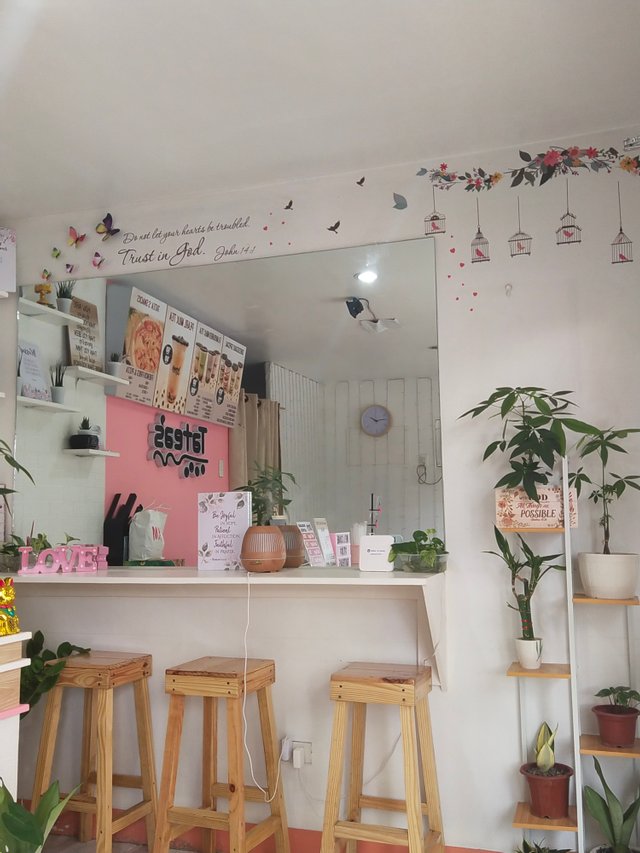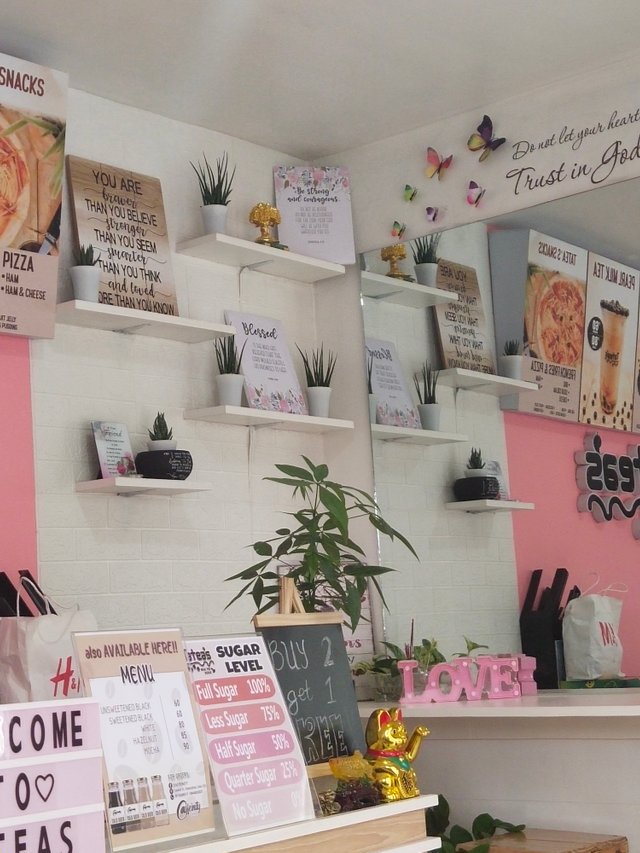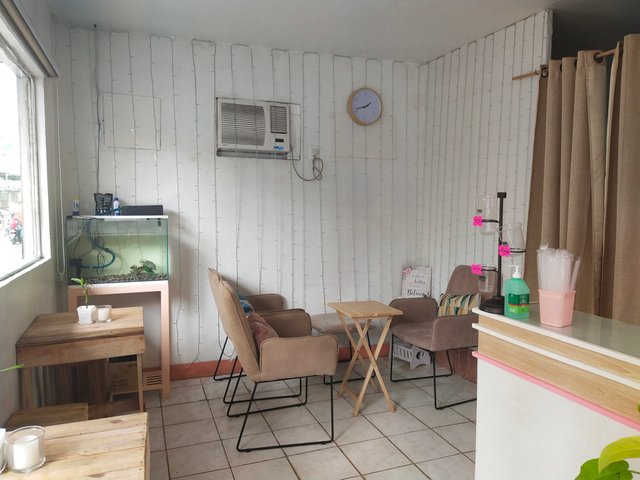 M E N U
I like the way they design the counter. All the necessary info's that a customer must know can be seen in the counter.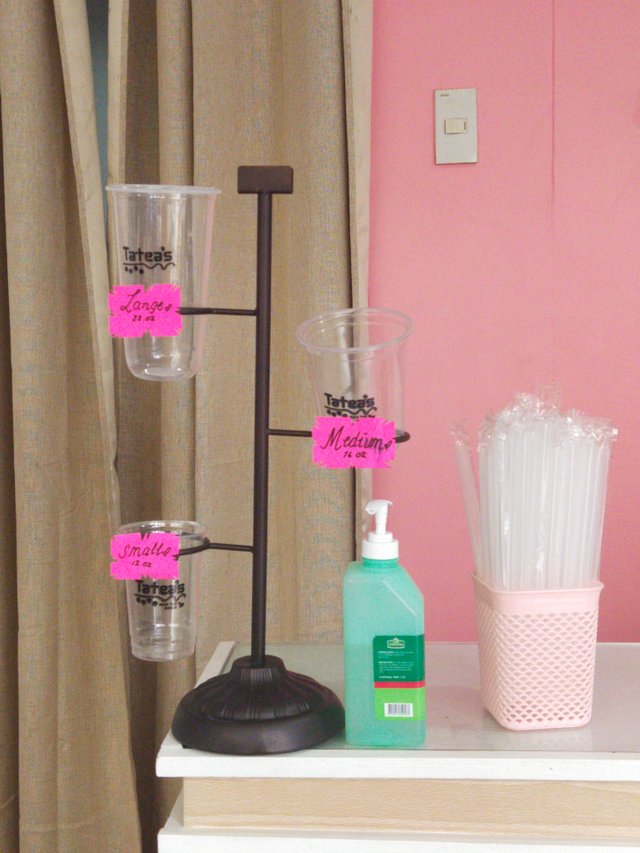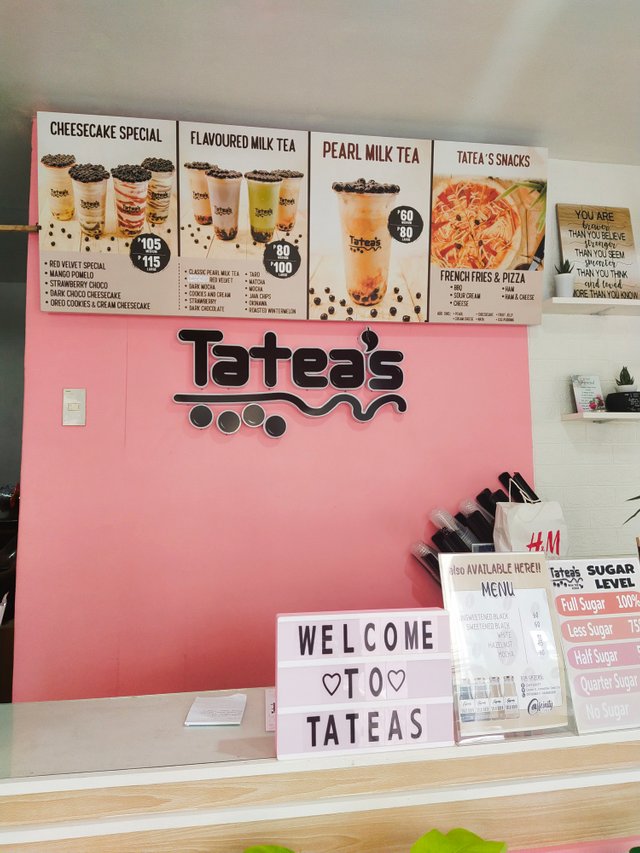 They also have explanations with regards to the sugar level to be added in your order .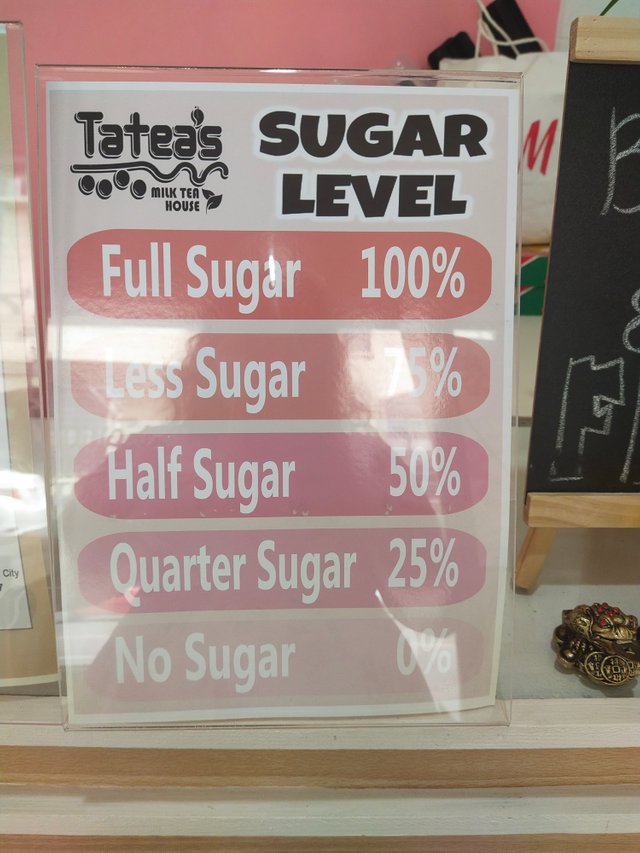 Here's the complete set of their menu.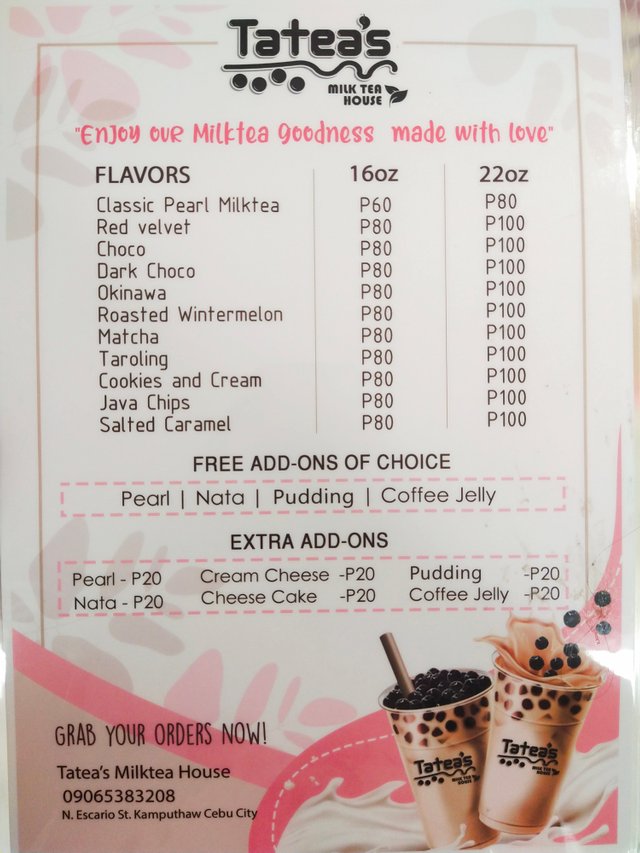 They also have for the coffee lovers. 😊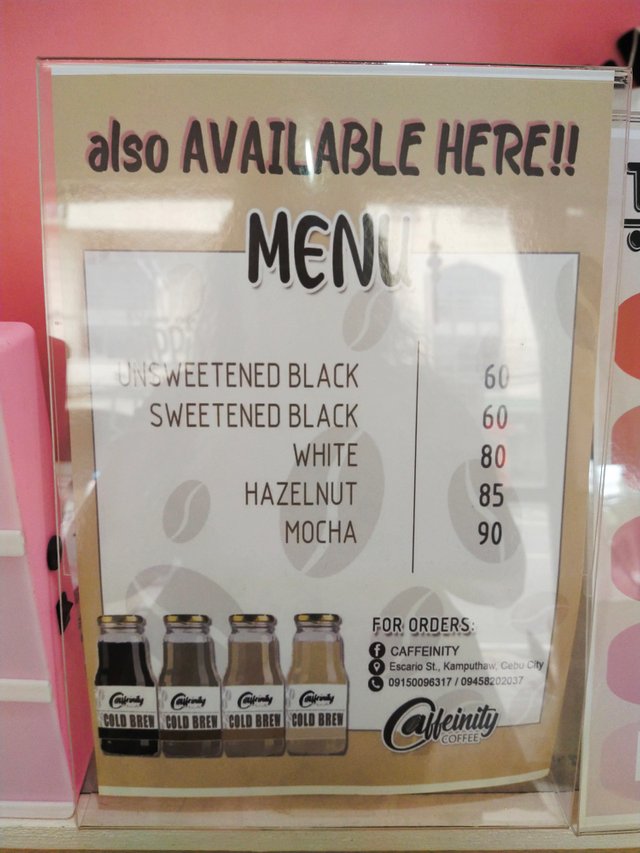 Take note guys! They are offering quality products at affordable price! 👍
SAMPLE PRODUCT
We ordered 2 different flavors; OREO COOKIES WITH CREAMCHEESE and RED VELVET WITH CREAMCHEESE plus one free item, ROASTED WINTERMELON.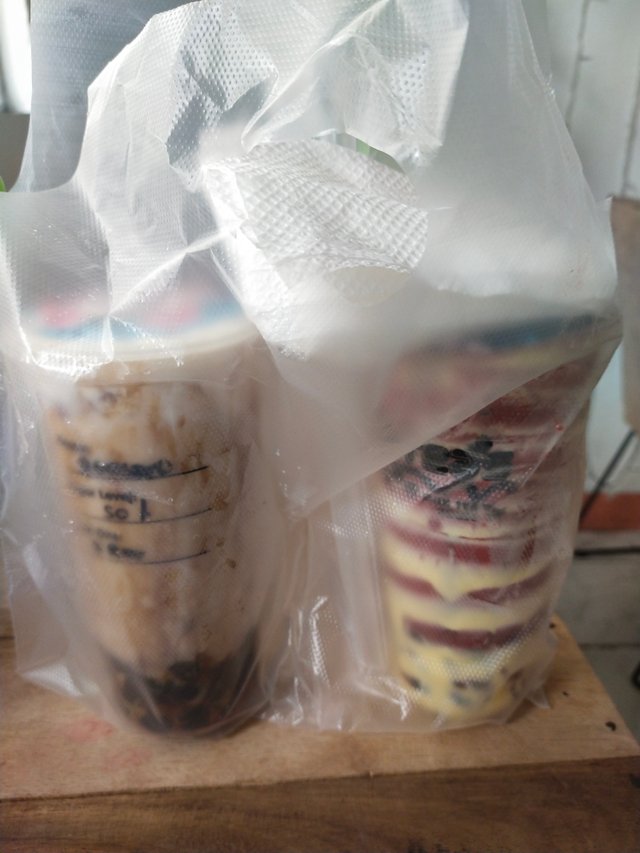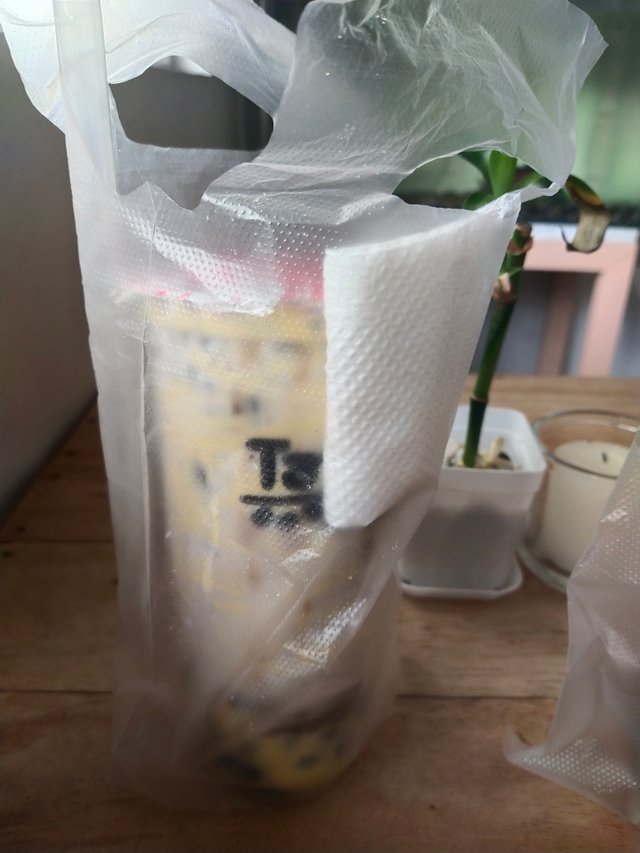 My personal favorite is the OREO COOKIES WITH CREAMCHEESE.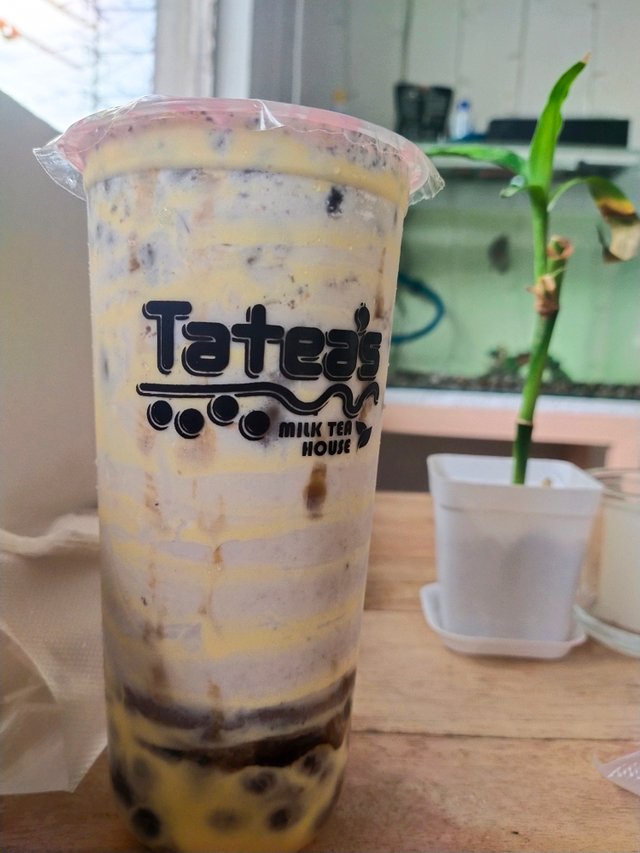 Their best seller is the RED VELVET.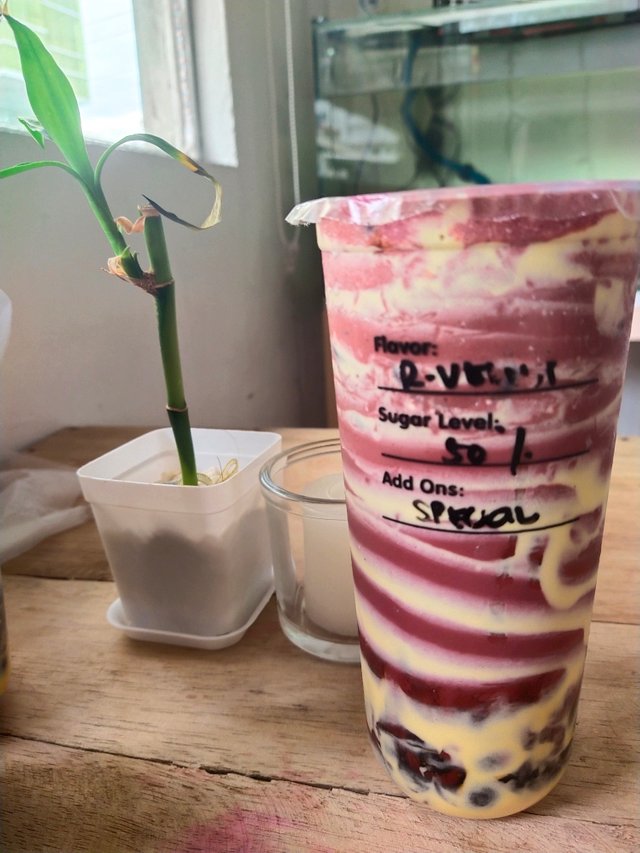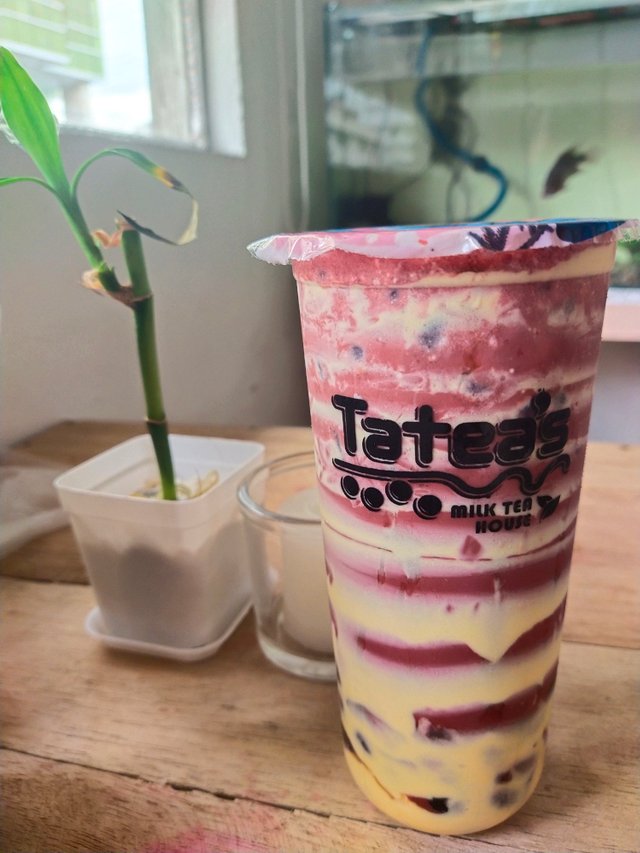 ROASTED WINTERMELON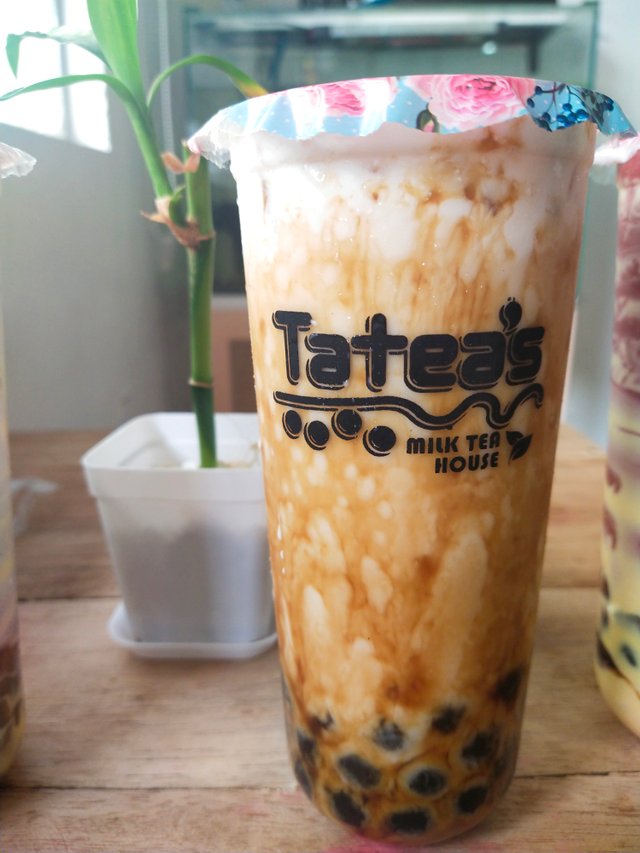 And many moreee...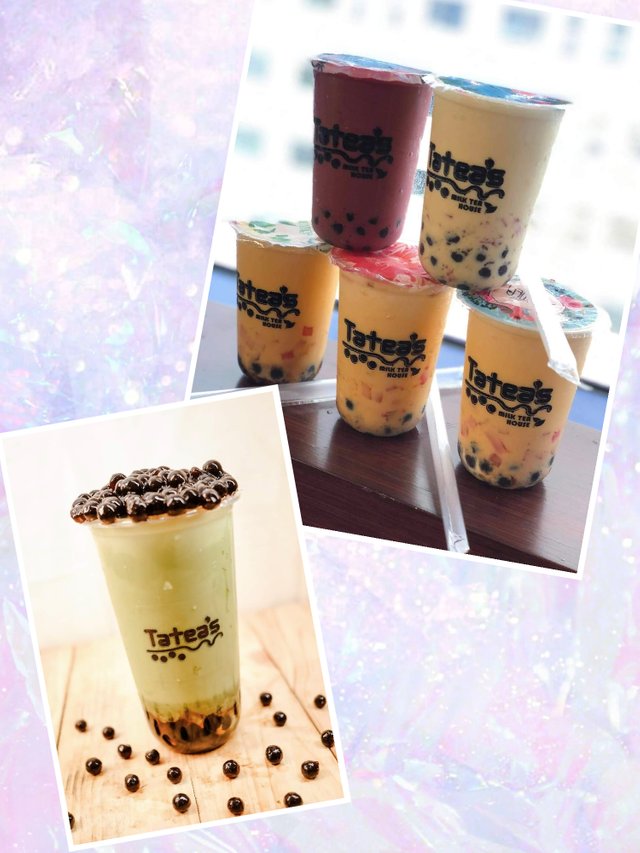 They don't have an official receipt yet since they are newly opened business, but this is the total cost: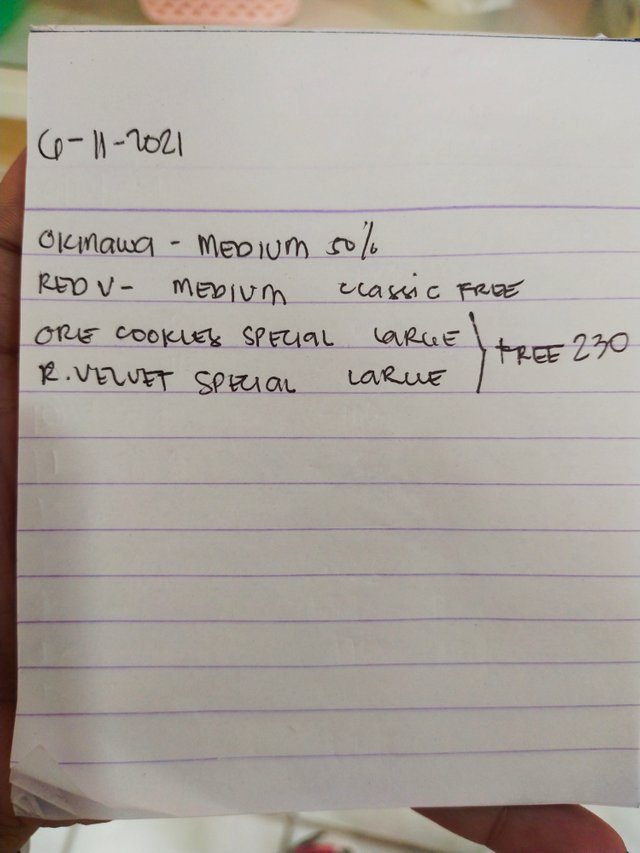 As of today, they are offering a BUY TWO TAKE ONE PROMO! So what are you waiting for Cebuanos? Come on and visit TATEA'S MILKTEA HOUSE!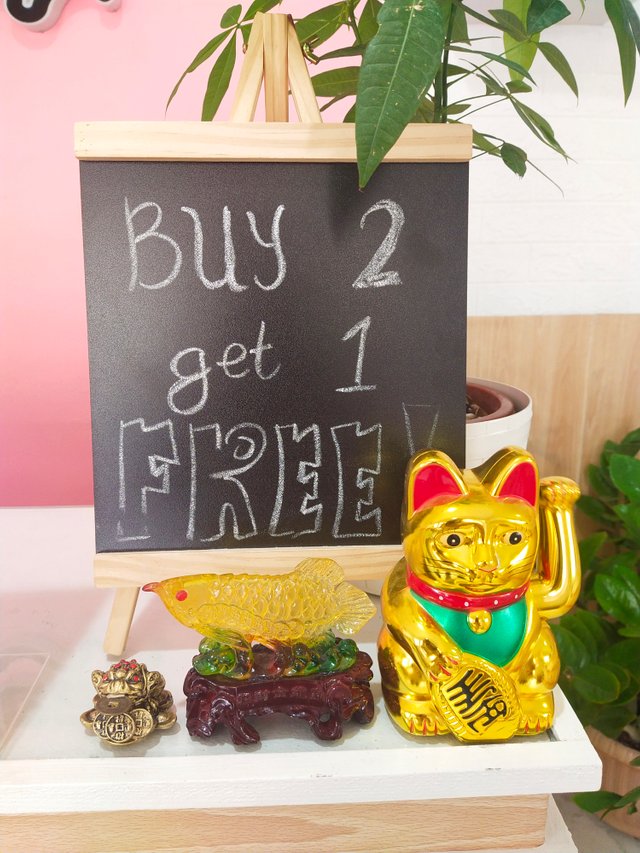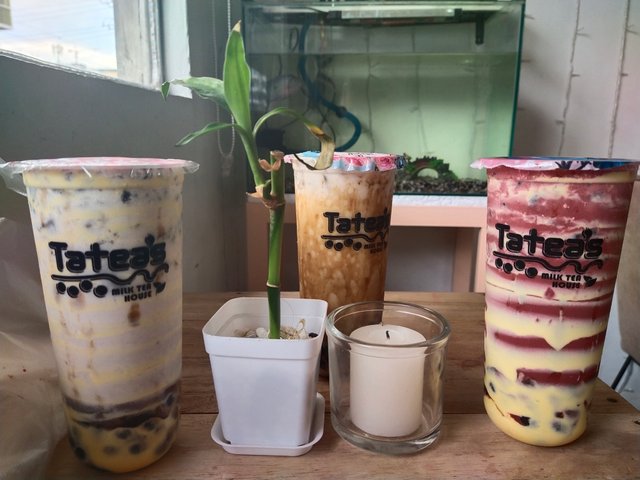 ARATZ NA! 😊
Always,
@moonlight-shadow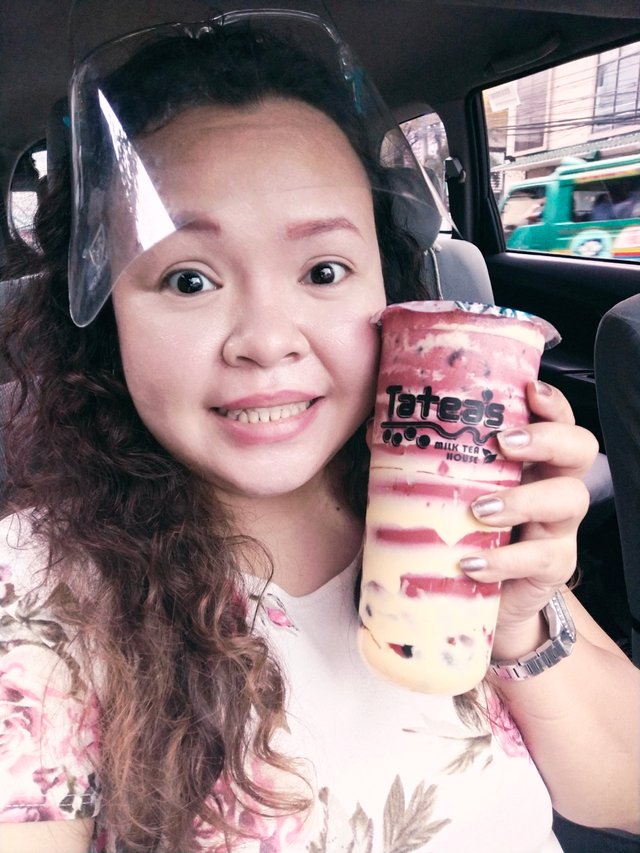 #steemfoods #steemTeaHouse
#steemph #philippines #steemitCebu #promoteBusiness #steemexclusive