ACEH TRADITIONAL CUISINE 'WHITE Fried Rice'
---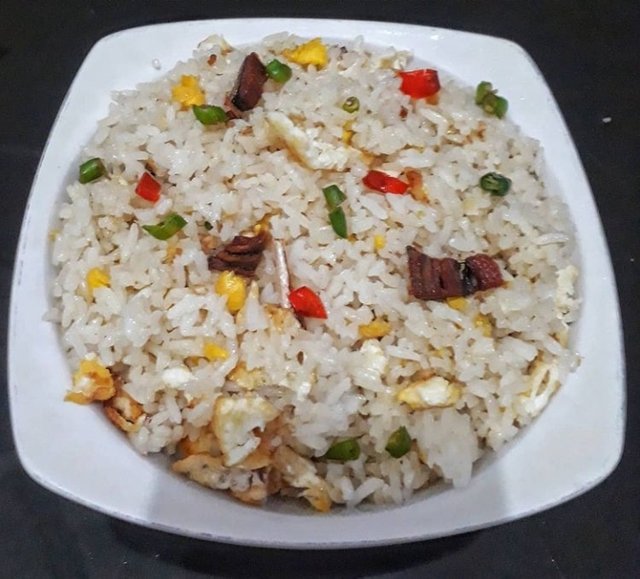 ---
ACEH TRADITIONAL CUISINE 'WHITE Fried Rice'
Hi Traditional culinary lovers, this time I present a simple and practical recipe but the taste is still not being overlooked.
Acehnese people usually eat breakfast in the morning which is important to fuel the body in carrying out daily activities.
Tomorrow morning, let's try millennials
(Fried rice)
Material:
Shallot
Green chilies sliced
Red chilies are sliced
Just a little bit of acid in the benyek, or fine chop
Fried salted fish, cut into small pieces
Egg
Salt
Way:
Heat the oil
Put the stir-fried egg and set it aside on the edge of the pan
Put the sliced ​​onions, chilies and sunti and rice and salt ...
stir fry a little longer so that the rice is tastier.
Add salt
Serve and sprinkle with the cayenne pepper slices.
Is that simple? Yes. try to feel the pleasure😀
Good luck. Start your activities with enthusiasm, so that your benefits are more pronounced