Fish Escabeche With Pineapple @rfprincess
Hello, people of SteemFoods, here I am again, This time I will share with you one of my favorites food, which is the fish escabeche with pineapple.
This kind of recipe is also one of the most popular recipe and easy to prepare.
This is a great privilege to post in this community.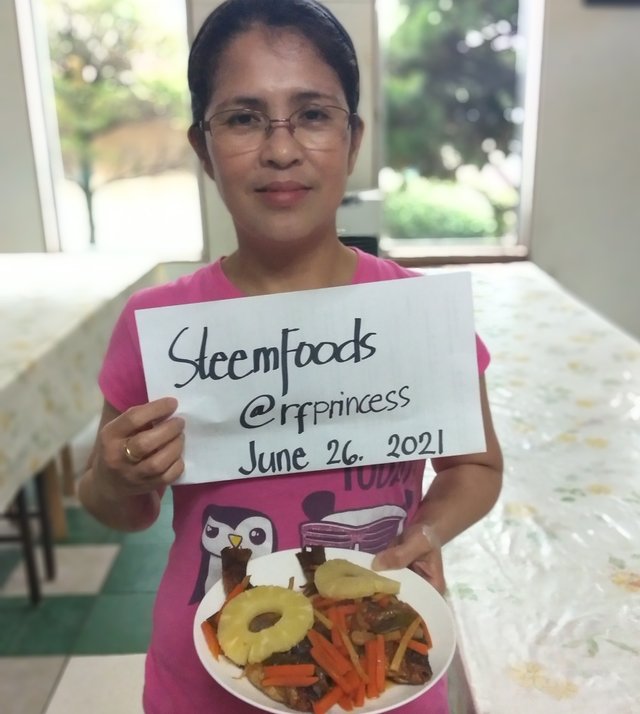 Ingredients:
1 kilo of fish
1/2 cup of cooking oil, for frying
salt
1 big carrots, cut into strips
ginger, cut into strips
bell pepper ( color optional) cut into 2- inch strips
onion, quartered
garlic, crushed
2 tablespoons of cooking oil
1/2 cup of soy sauce
Pineapple in a Can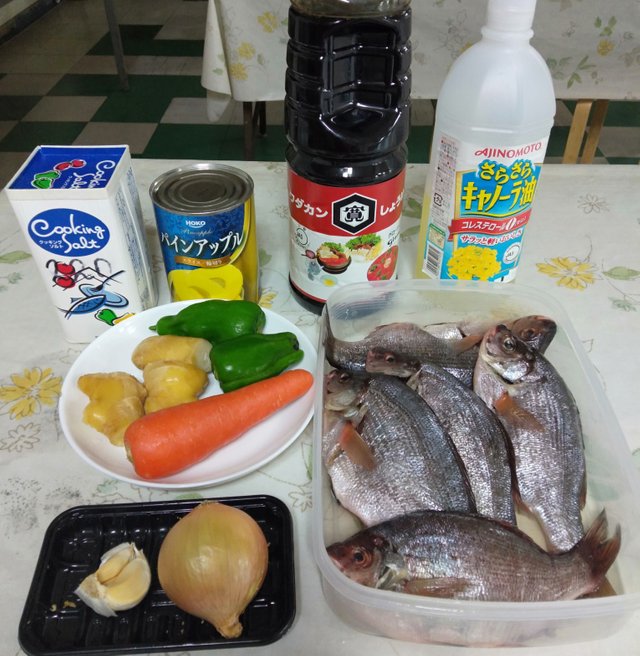 Preparation:
First, clean fish with water thoroughly, then add salt to taste.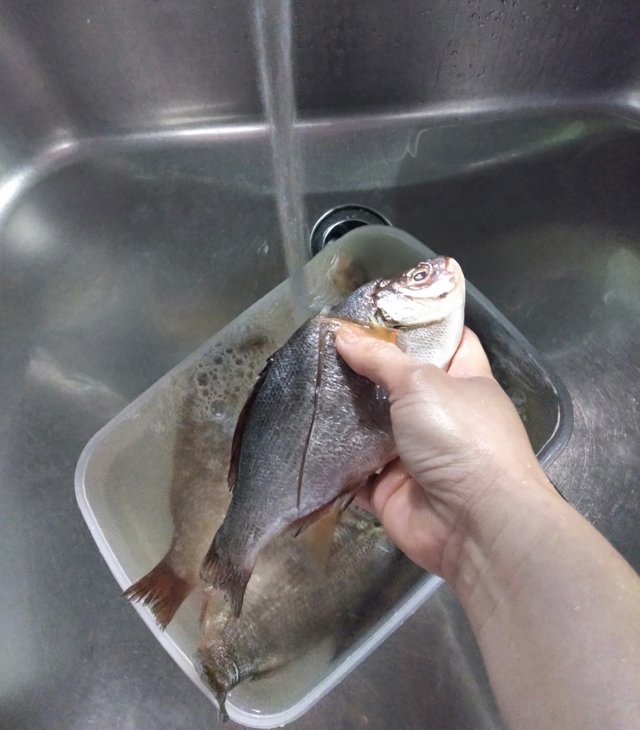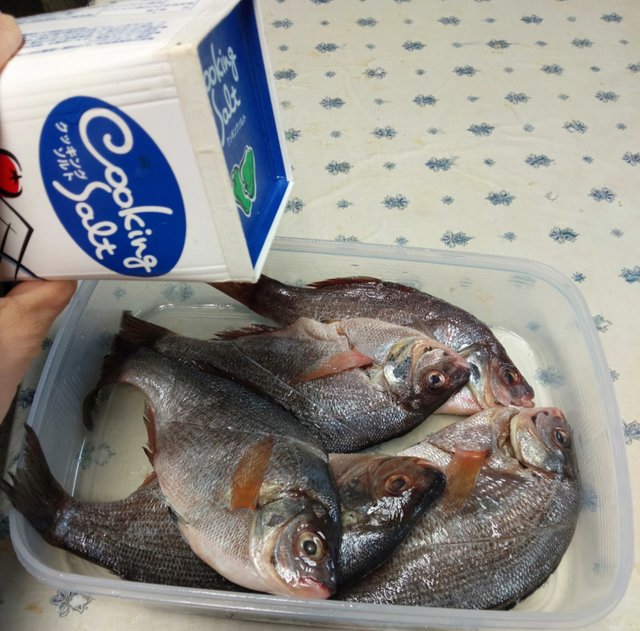 Heat oil in a pan. Once the surface begins to shimmer, lower the fish slowly into the oil.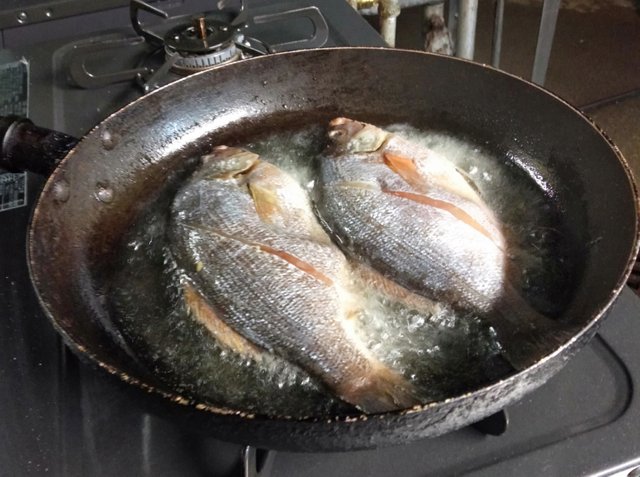 Remember to always lower fish going away from you, not towards you.
This minimizes splatter and injuries.
Fry fish until cooked through.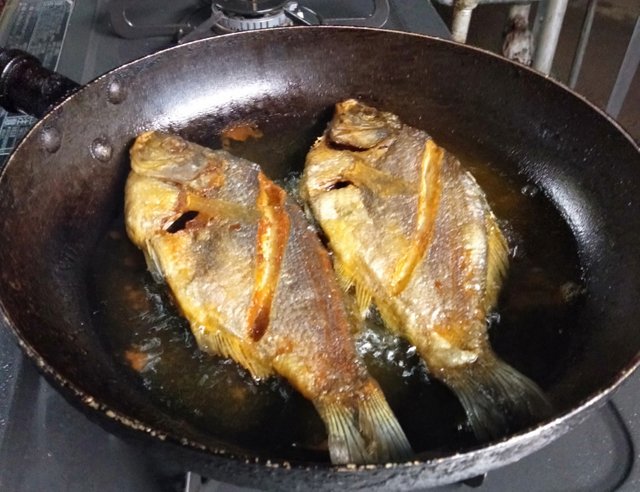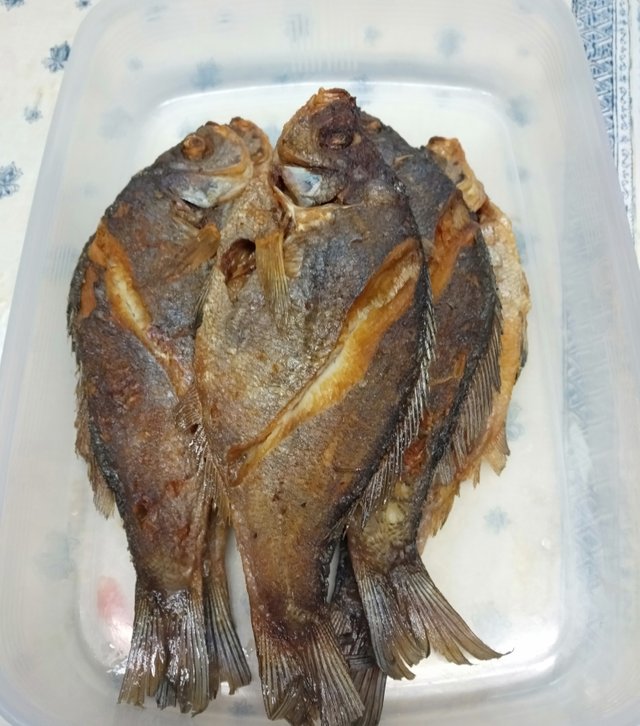 Then in a separate pan, heat 2 tablespoons of cooking oil, then saute onion, garlic and ginger.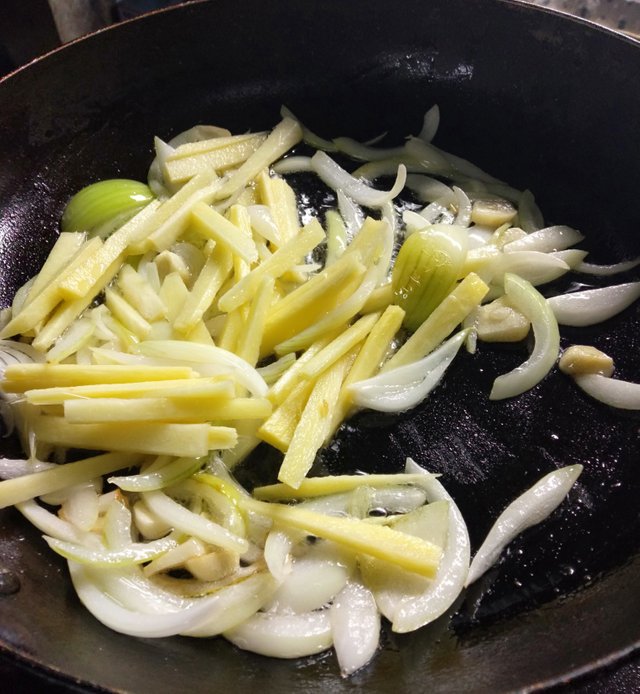 Add the carrots then cook for 1 minute.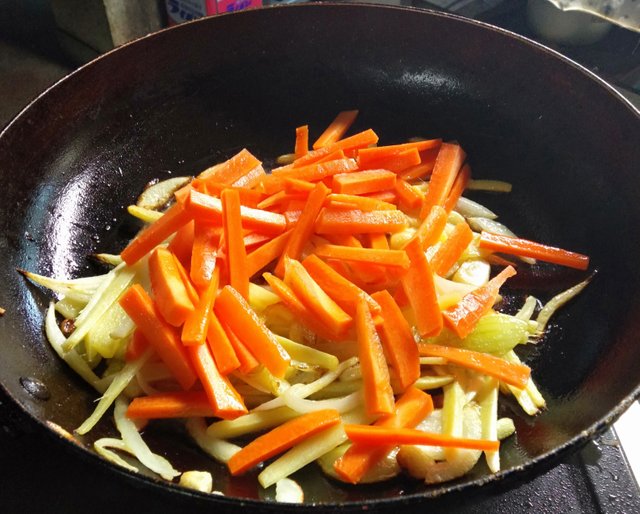 Then add the bell pepper the cook until fragrant.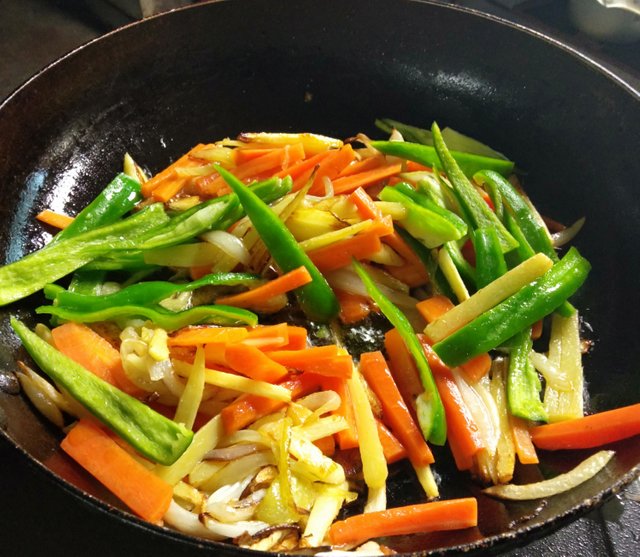 Separate the pineapple and its juice.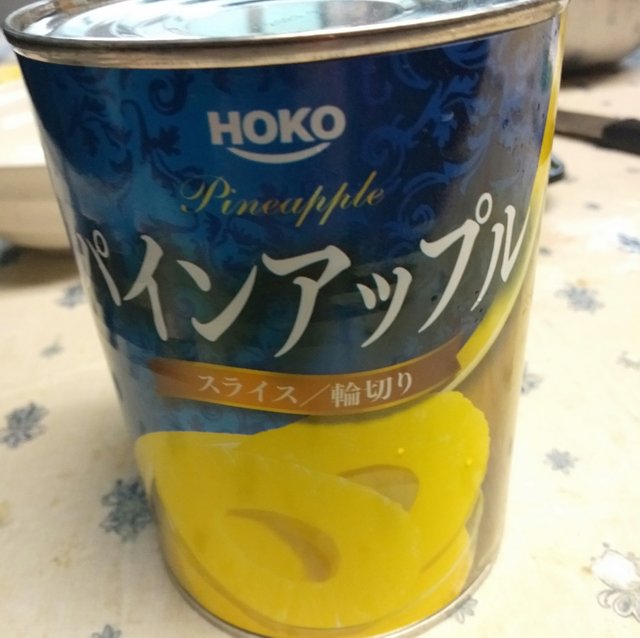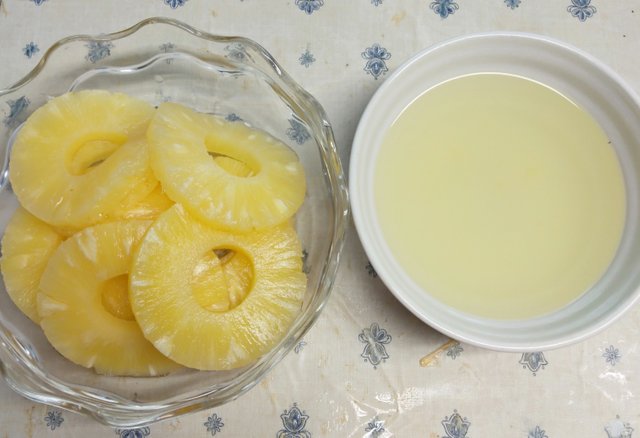 Then, add the pineapple juice and soy sauce and 1/2 cup of water then simmer for 2 minutes.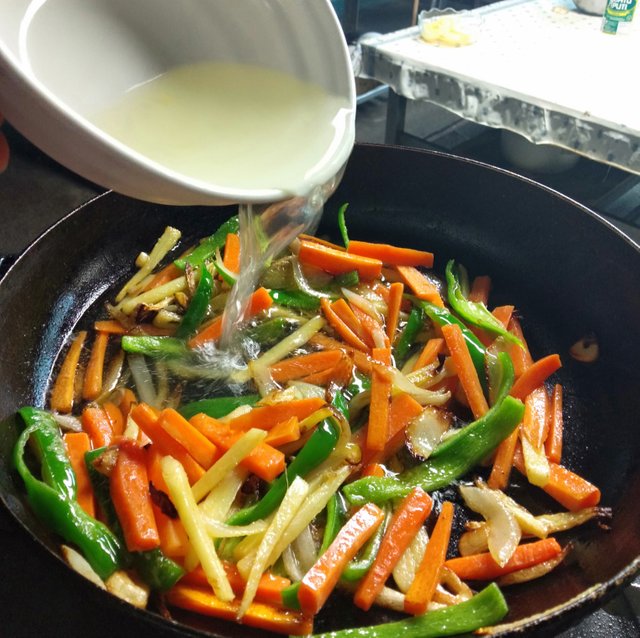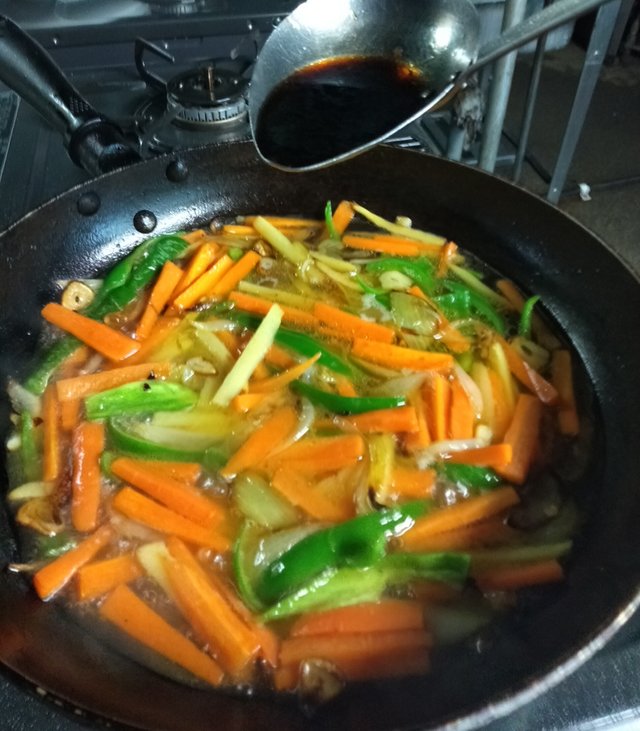 Then put fish into the sauce until it penetrates.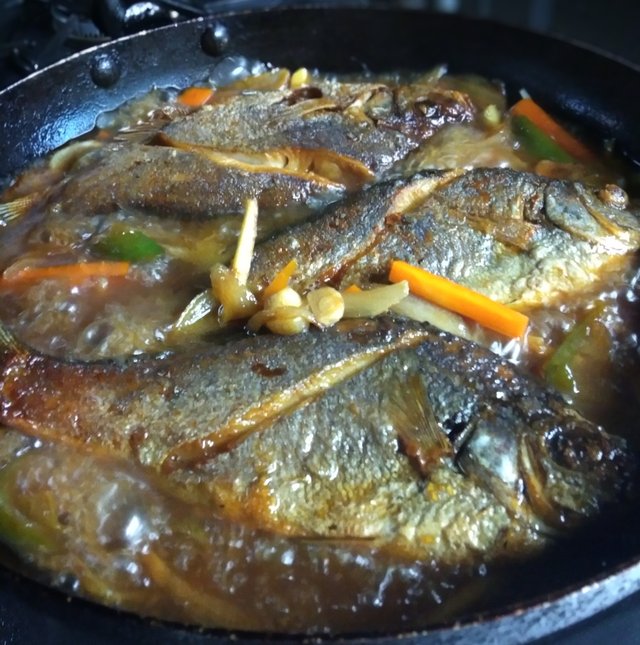 Then add the pineapple on top.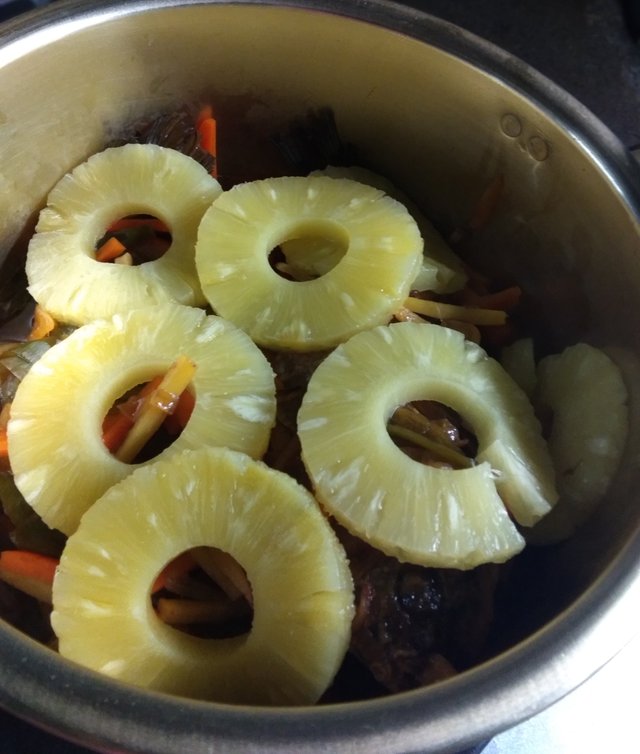 Then Serve, ready to eat.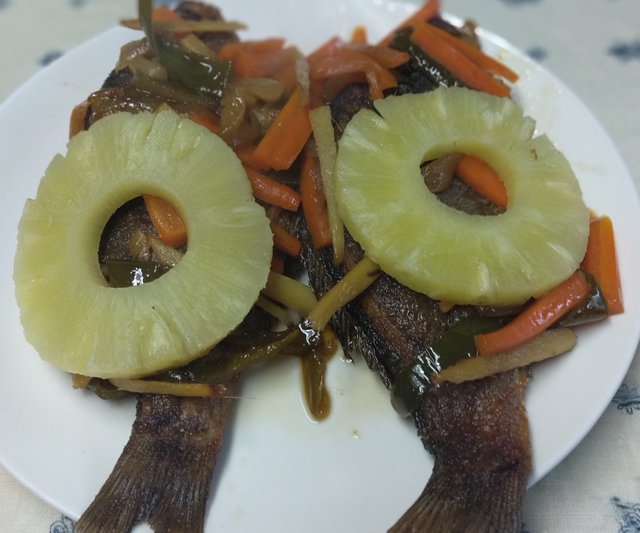 Thank you for reading my post.
Hope you like my recipe.
Sincerely,
@rfprincess