Maja Blanca : Filipino Dessert @rfprincess
Greetings to all my fellow steemians.
Especially here in the steam foods community.
Today I humbly share with you one of the most popular desserts in the Philippines which is the Maja Blanca.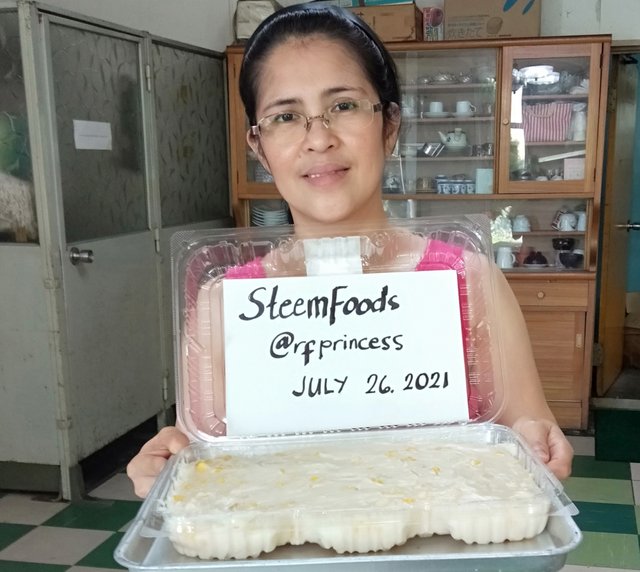 Maja Blanca is a Filipino dessert that is made primarily of coconut milk and cornstarch.
This kind of dessert is usually served during special occasions like fiestas, birthday parties, and especially during Christmas and New Year.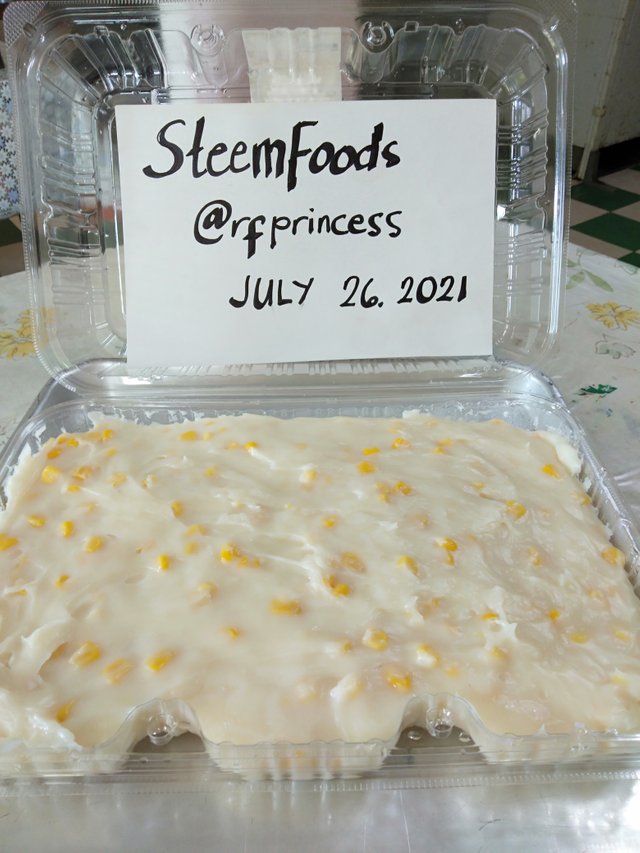 This Maja Blanca has no toppings.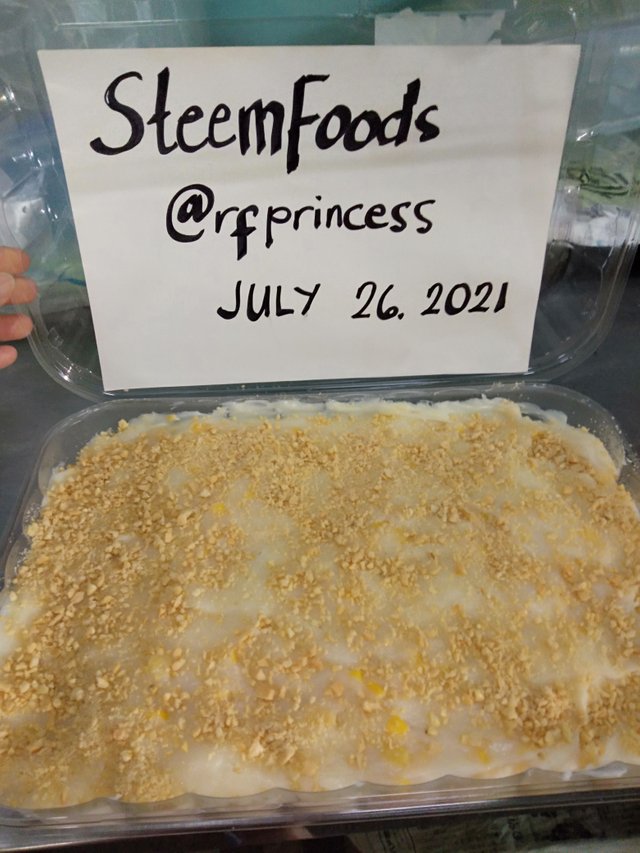 This Maja Blanca has crushed peanuts toppings
The ingredients depend on how much you will prepare.
The Ingredients:
4 cans of Coconut milk
2 cups of Cornstarch
3 cans of Sweet corn kernel
Fresh milk (optional) you can use
evaporated milk.
2 cans of Condensed milk
Sugar
peanuts (crushed)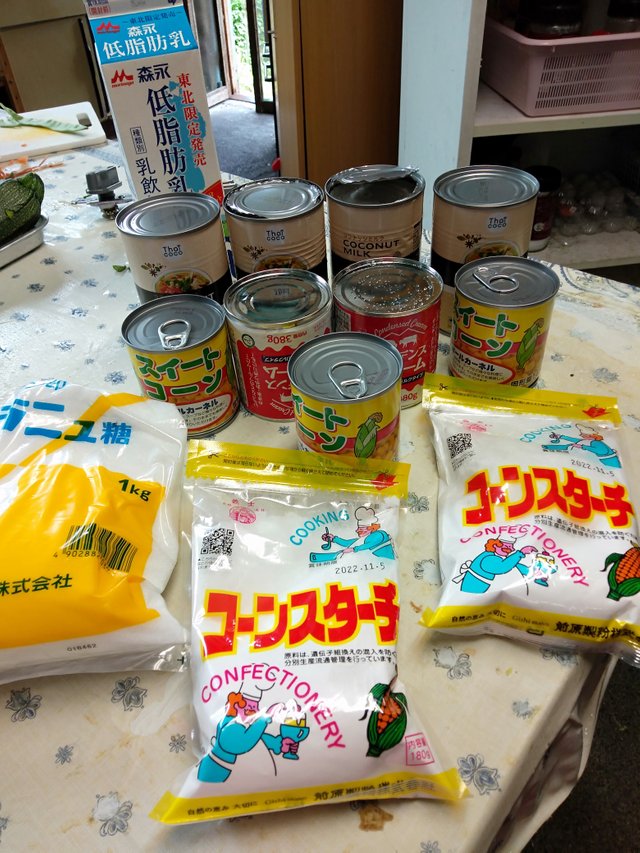 The preparation:
Prepare all the ingredients. Prepare a cooking pan.
First, boil the coconut milk in a medium heat.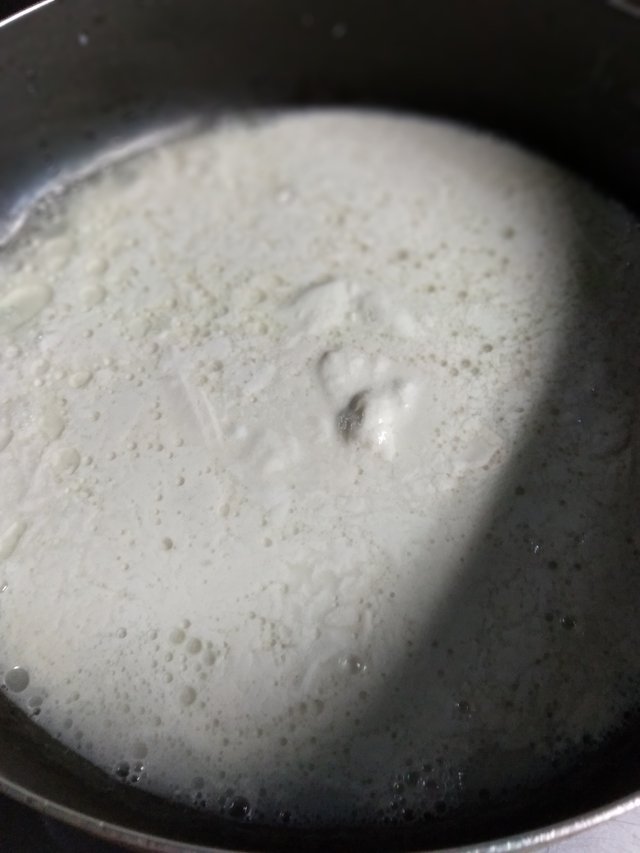 Add 1 cup of sugar then stir.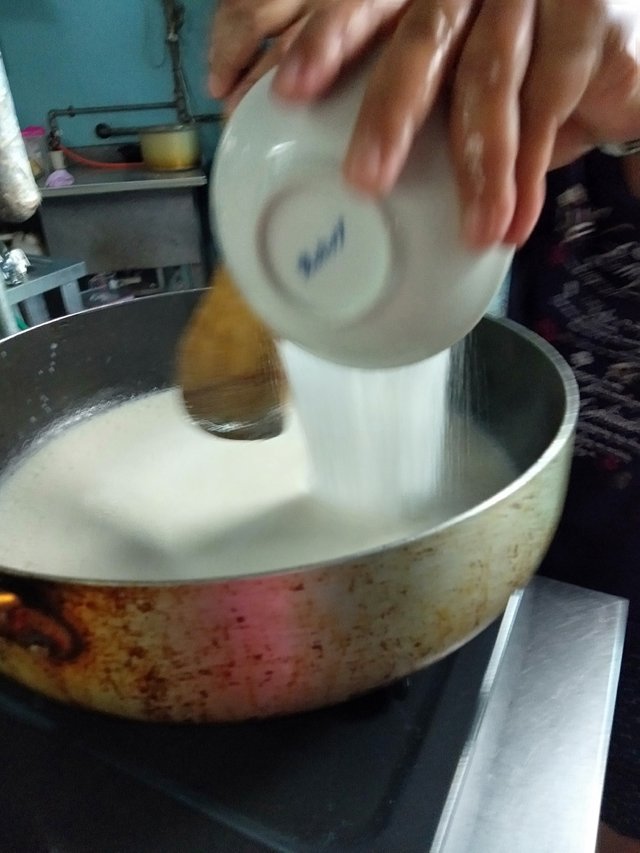 Add the condensed milk.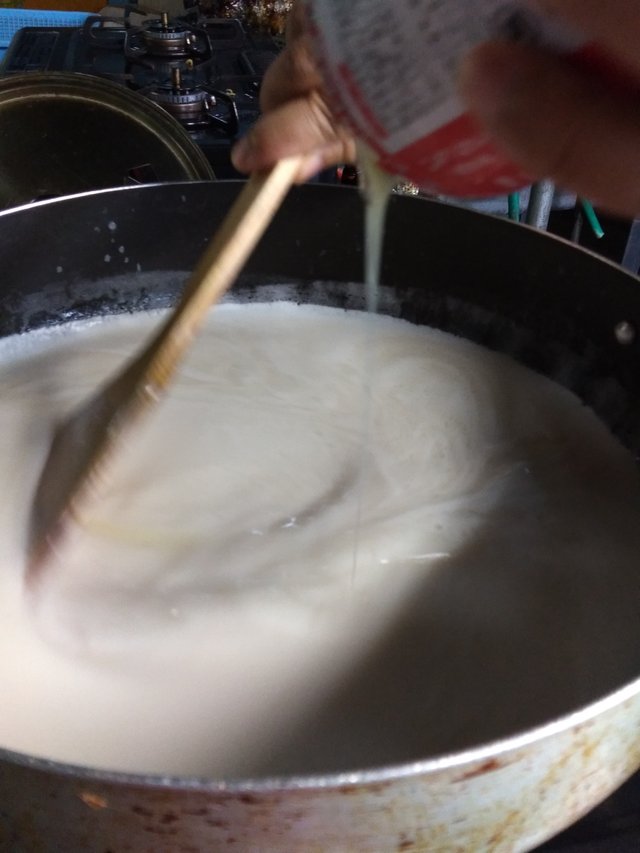 Add the sweet corn kernel.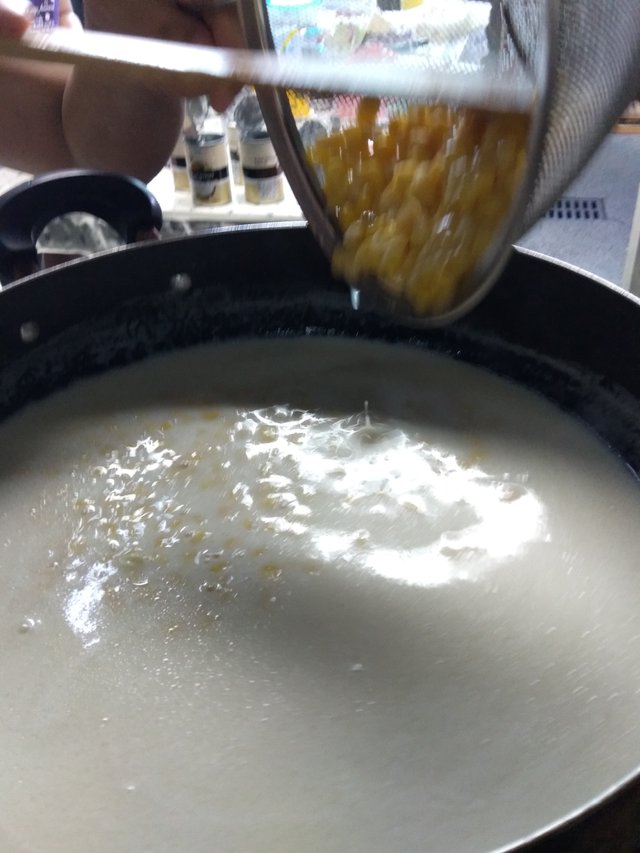 And all the ingredients are combined except for cornstarch. Cook and let it boil.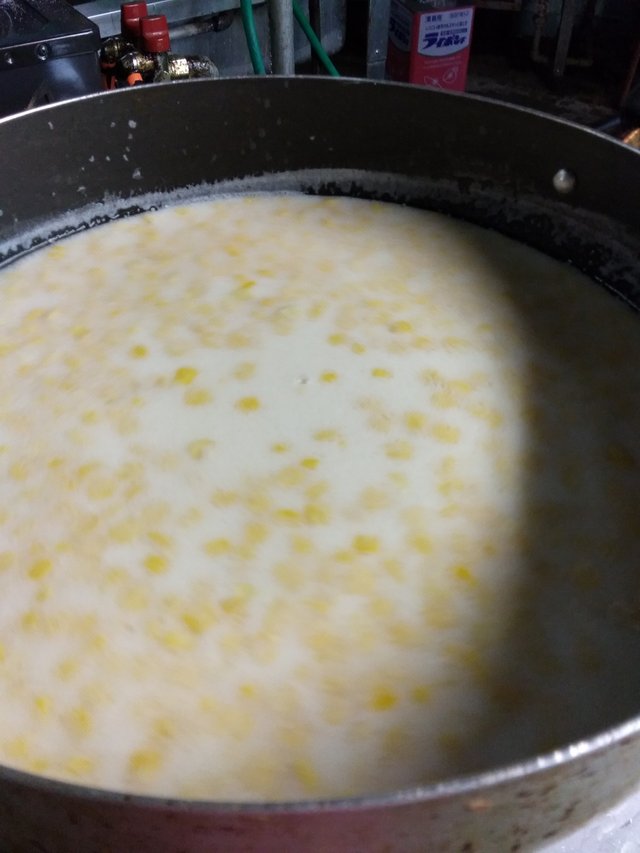 While cooking the mixture, you may dissolved the cornstarch to the freshmilk.
Make sure that there is no lumps on the cornstarch mixture, then set aside.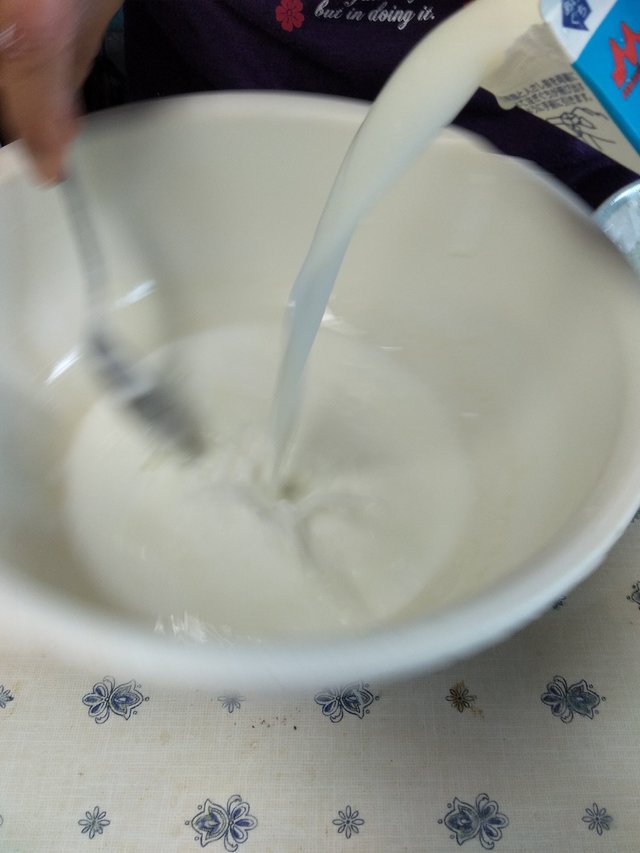 Wait until the mixture is boiled.
Once the mixture is boiling, turn the heat low then add the cornstarch to the mixture.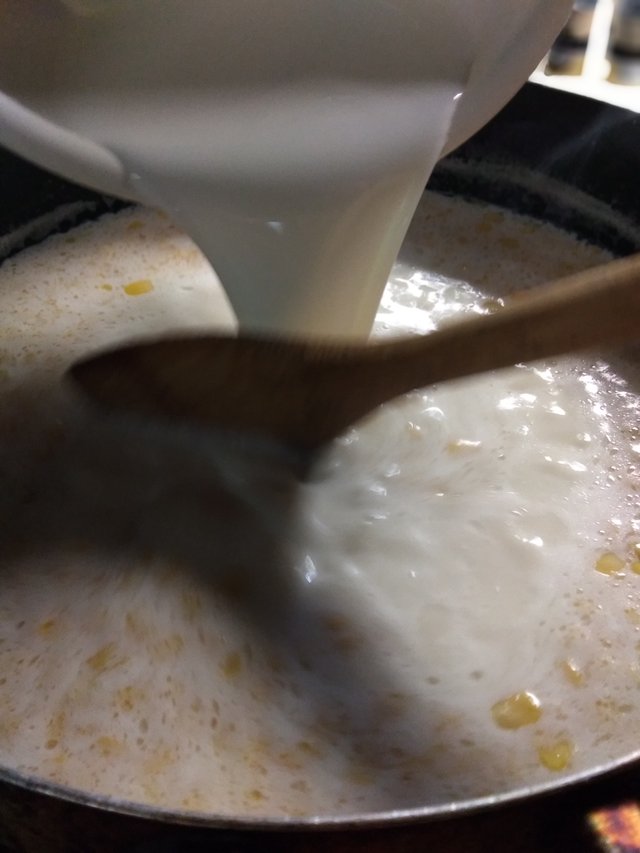 Stir continuously until the mixture becomes sticky.
Cooked the mixture for at least 3 minutes.
While continuously stirring, to avoid burning the buttom make sure to turn the heat into medium heat only.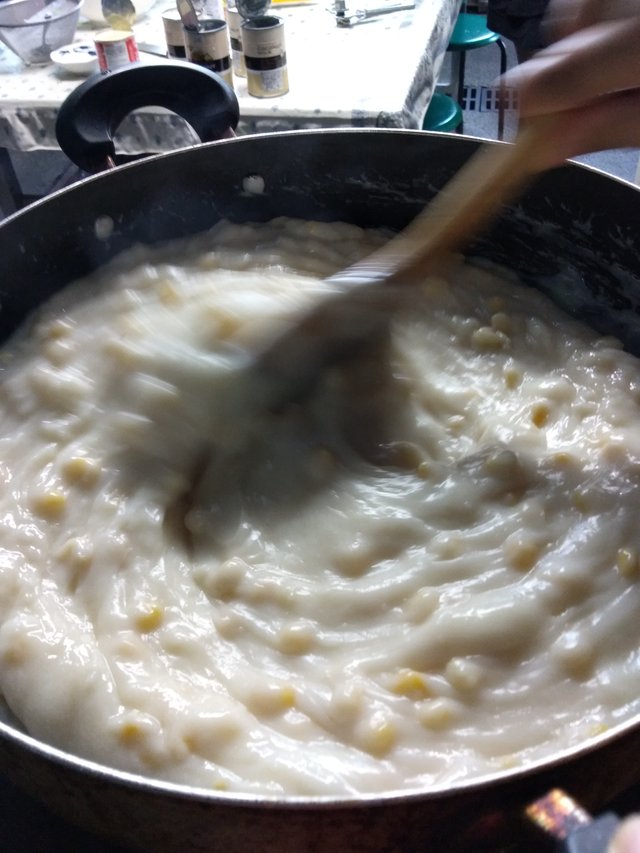 Once cooked and while it is hot quickly transfer to a tray, then smoothen the surface before it becomes firm.
Let it cool before putting the toppings.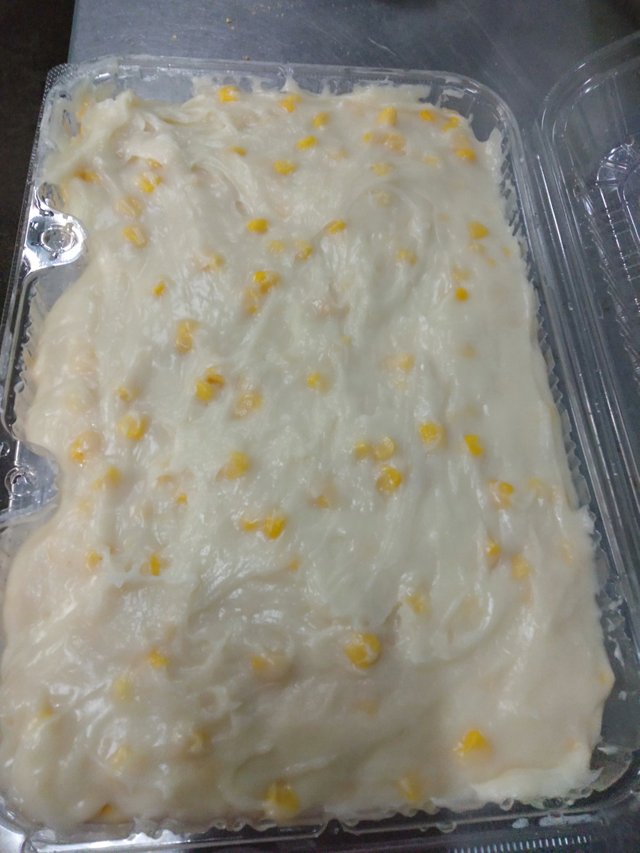 And the Maja Blanca is ready to eat.
Thank you for reading my post.
Hope you like my recipe.
Best Regards,
@rfprincess