SteemFoods: Tambakol sa Tausi || Yellowfin Tuna in Salted Black Beans
Hello foodies! How are you today? I hope you're enjoying the weekend with family and friends. Greetings from the Philippines! 🇵🇭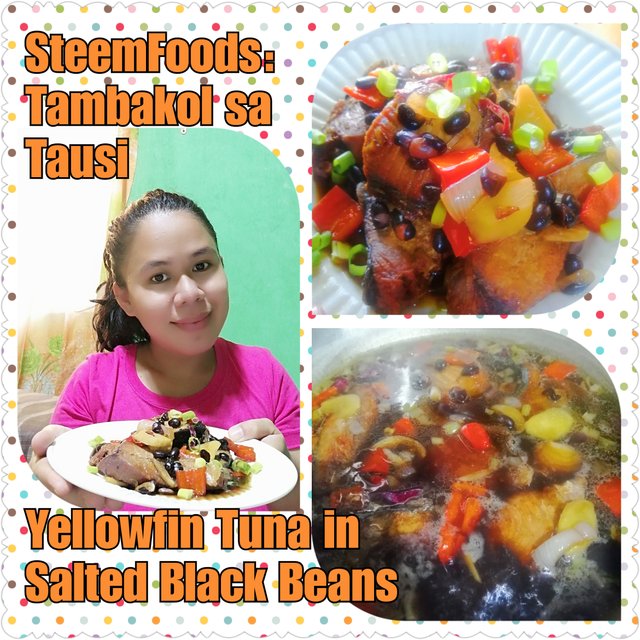 For today, I will be sharing my recipe over lunch. It's called Tambakol sa Tausi or Yellowfin Tuna in Salted Black Beans. I love tambakol or yellowfin tuna because it has a firm but tender meat when cooked. The best way to find fresh fish is buying it directly from fishermen, but if you're very lucky you can also catch your own fish. The second best is checking in the nearby wet market and looking for signs of freshness: bright red gills, bright bulging eyes, fresh seaweedy odor, firm flesh and scales adhering to the skin. Tuna is an excellent source of vitamin B12, an essential vitamin needed to make DNA. Vitamin B12 also helps you to form new red blood cells and prevent the development of anemia.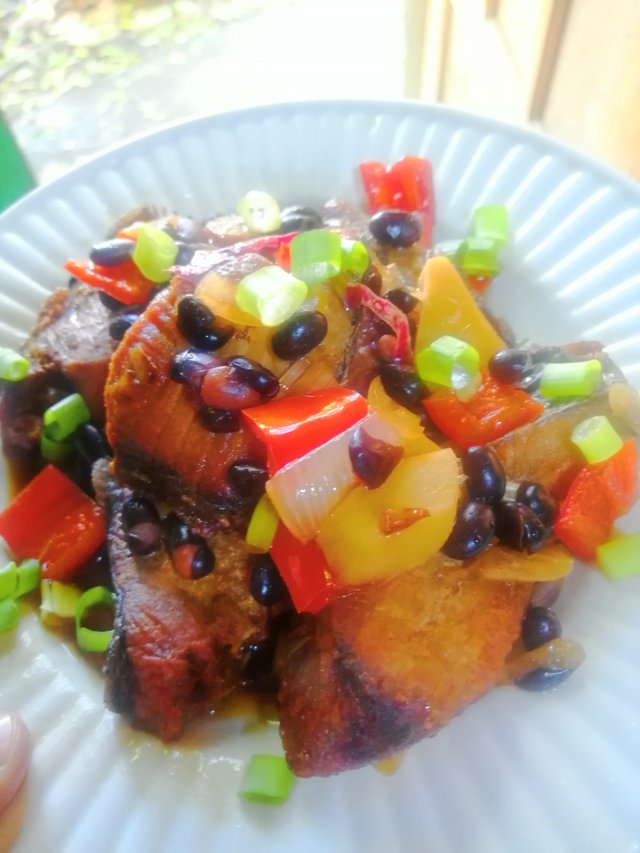 So let's get started!
The ingredients I used for my dish are the following:
1/2 kilo (6 slices) of Tambakol (yellowfin tuna)
3 cloves of garlic, chopped
1 piece red onion, chopped
Thumbsize ginger, sliced
1 piece bell pepper, sliced
6 stalks of spring onions, sliced (use the white part for sautéing and the green part as garnish)
1 ladle (2-3 tablespoons) soy sauce
1 1/2 cups water
3 tablespoons oyster sauce
1 can salted black beans
Oil for panfrying and sautéing
THE COOKING PROCESS
Step 1: Wash the fish. Sprinkle a little bit of salt. Pan-fry. Set aside pan-fried tambakol.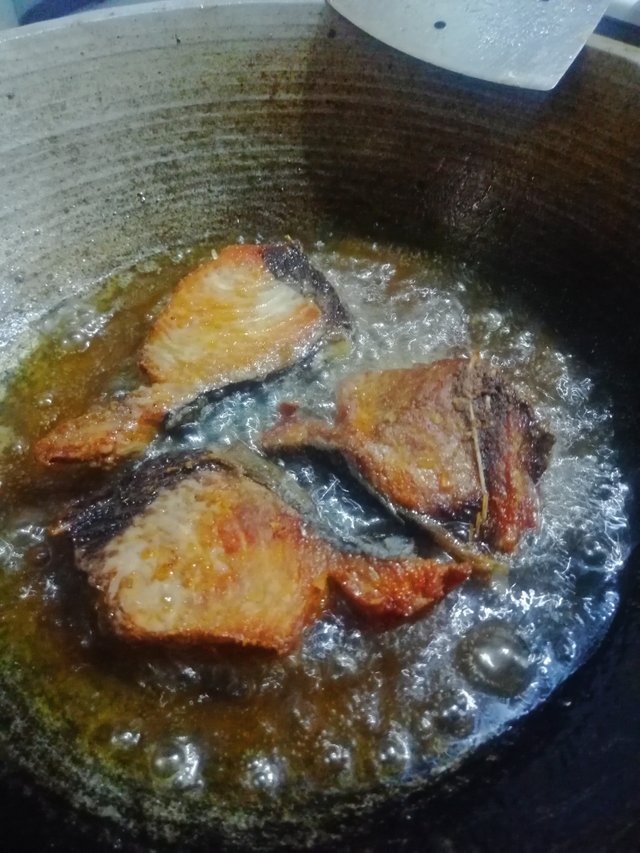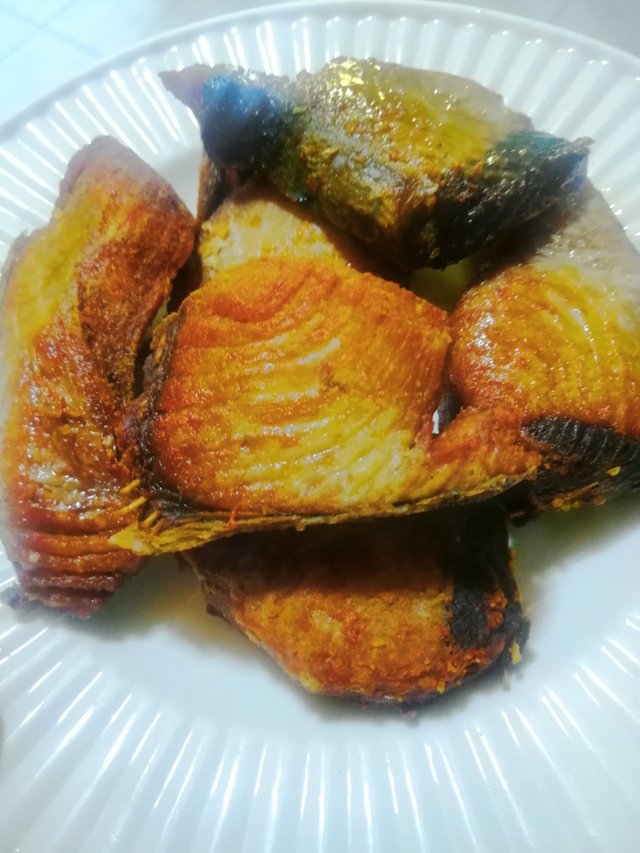 Step 2: Slice the garlic, onion, bell pepper, ginger and the white portion of the spring onions.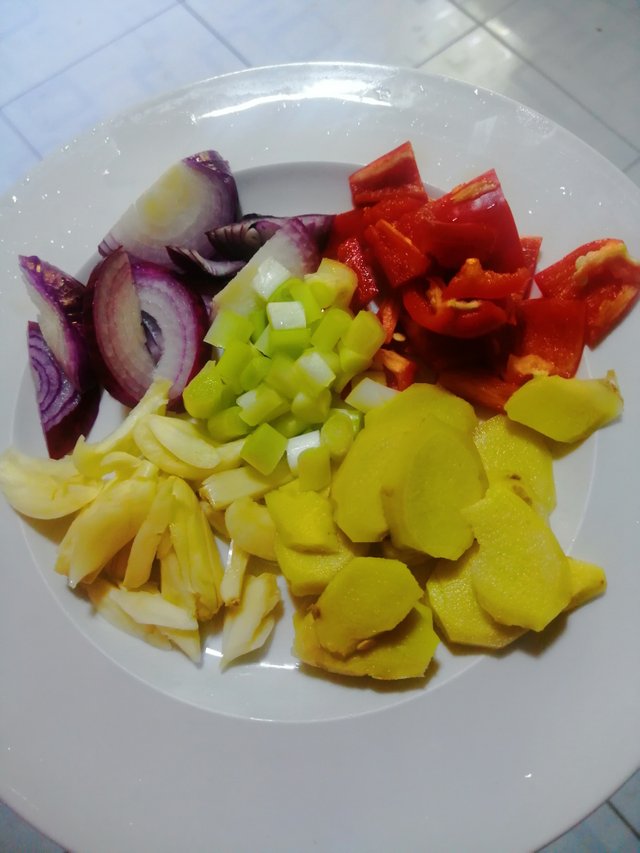 Step 3: In a pan, add a little bit of oil and sauté garlic, onion, ginger, bell pepper and the white portion of spring onions.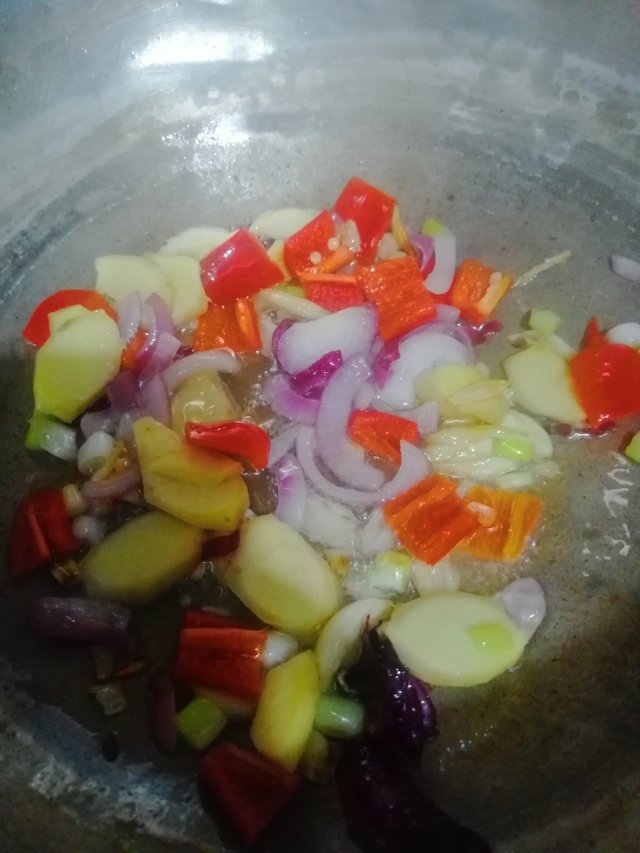 Step 4: When all spices are incorporated well, add a ladle (or about 2-3 tablespoons) of soy sauce. Keep sautéing.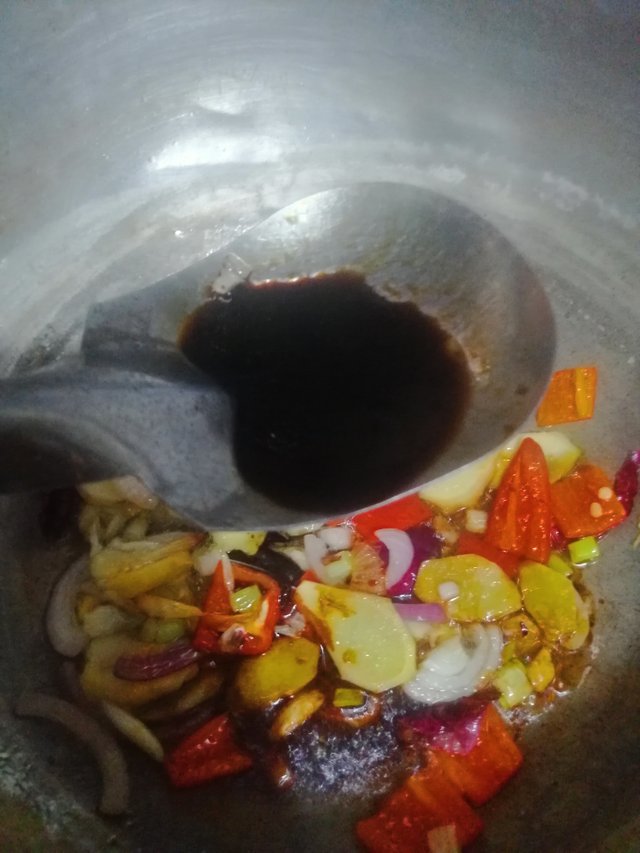 Step 5: Add water and let it simmer for 2 minutes.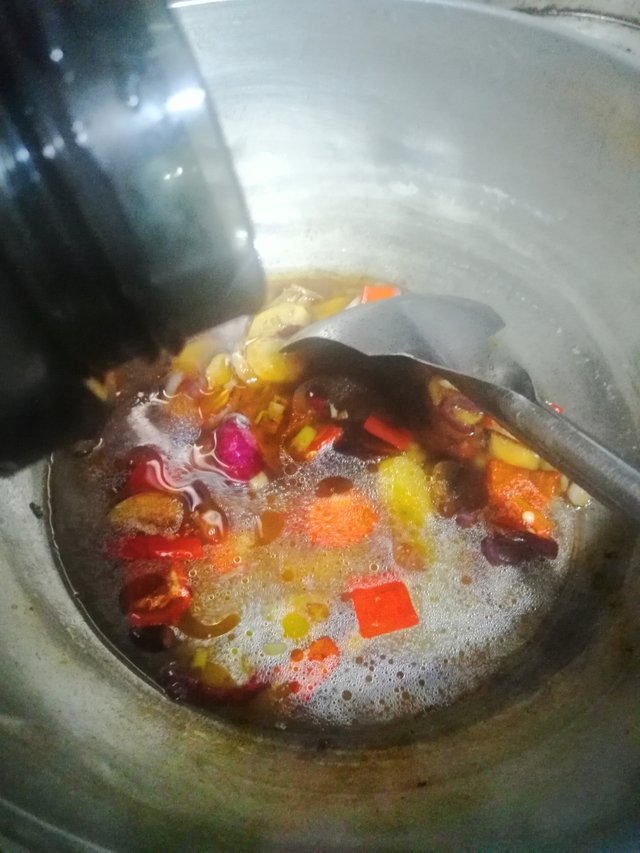 Step 6: Add 3 tablespoons of oyster sauce and a can of salted black beans. Let it boil so all flavors are incorporated well. The sauce by then reduces to half of its original quantity.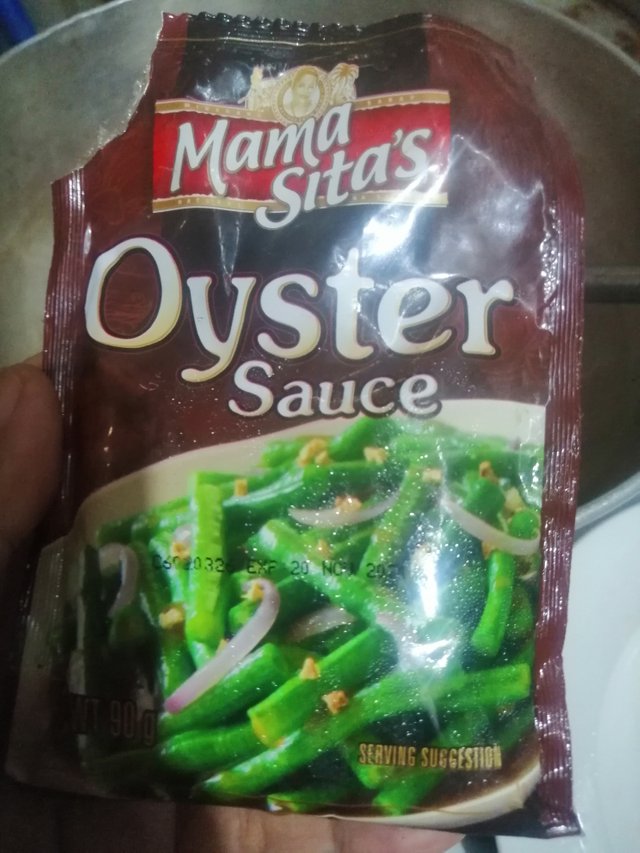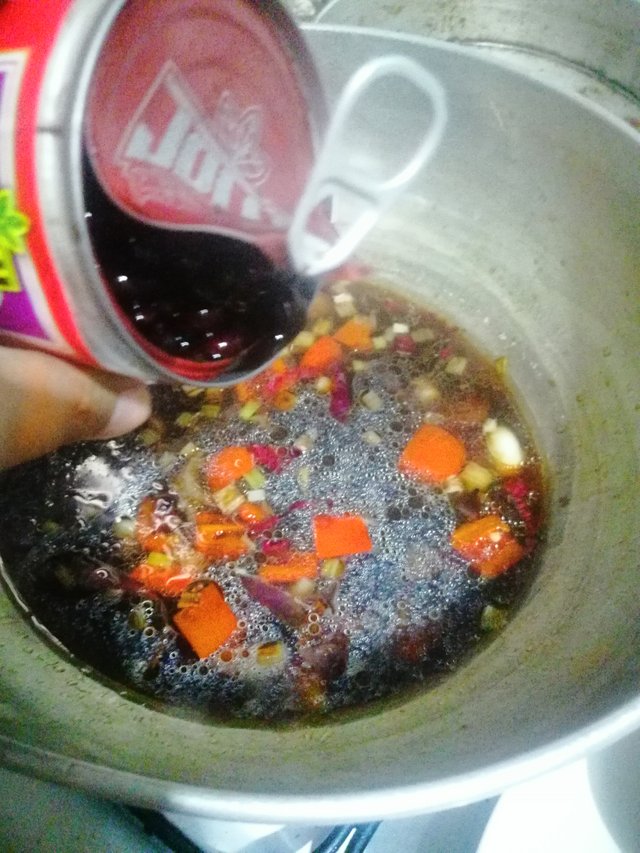 Step 6: Lastly, add in the pan-fried tambakol to the sauce and let it simmer for 3 minutes so the fish absorbs the flavor of the sauce. Sprinkle with some chopped spring onions.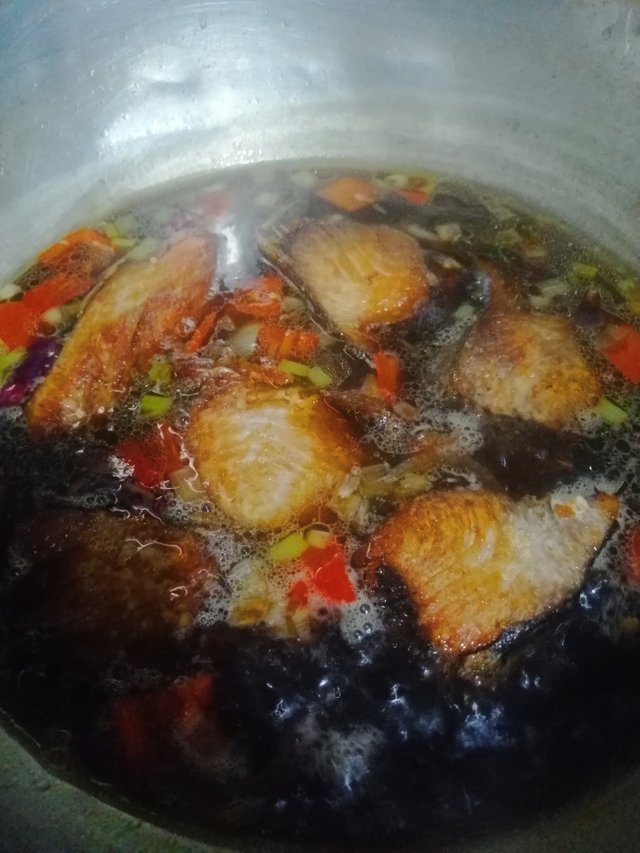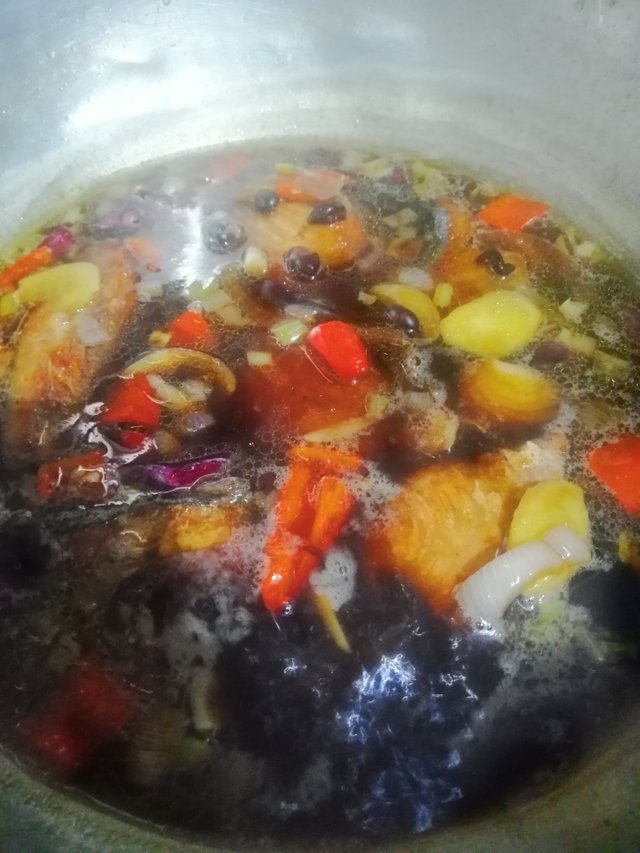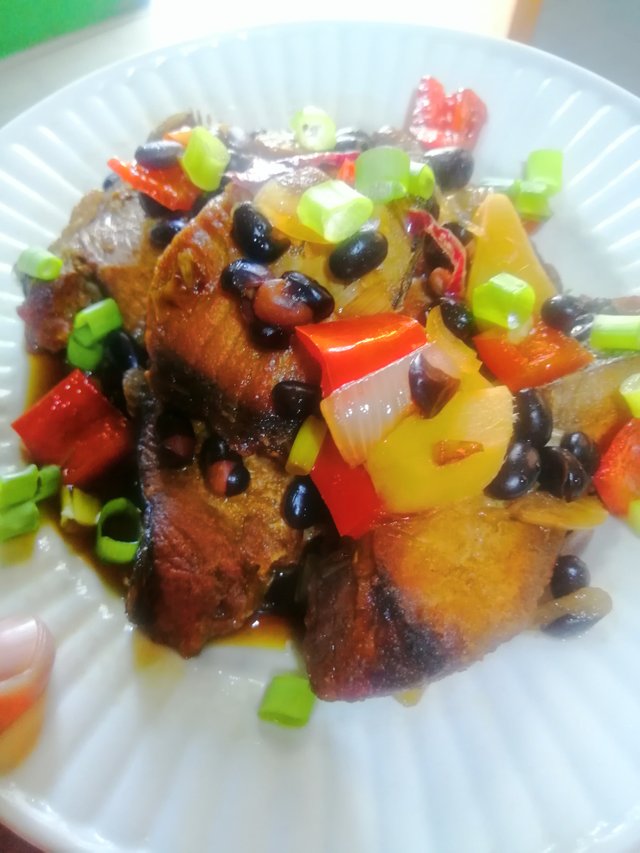 And there you have it, my Tambakol sa Tausi is now ready to serve! Let's eat everyone!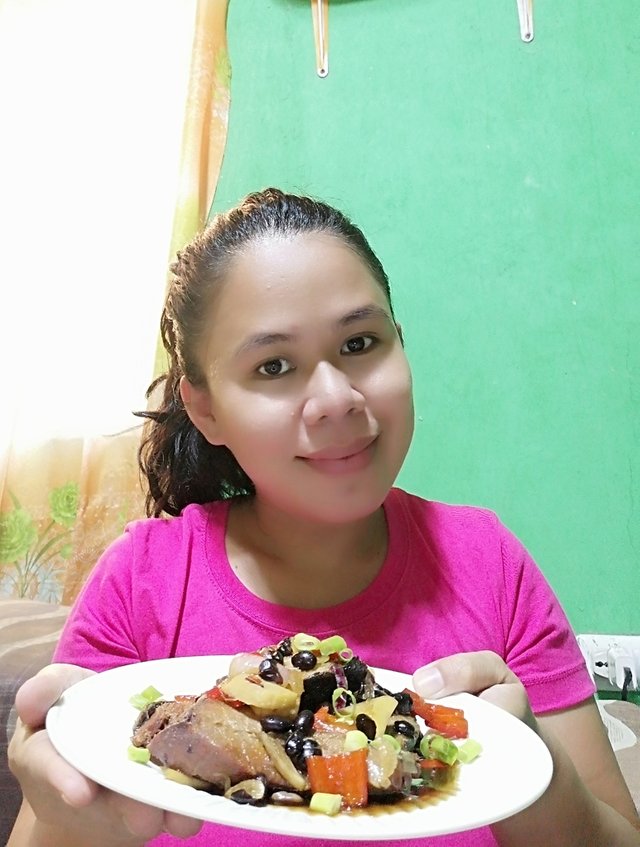 I hope you enjoyed our fish recipe for today. Give this a try at home. And I'm sure your family will love this. Ciao foodies! See you next time. Take care 🧡
Always,
Rose