SteemFoods Contest -16-| Special Cake Recipe for Steemit's 5th Anniversary |By @rupok
Hi all my steemian friends. How are you all? I am fine i hope you are also fine. Like others i am also going to take part in the SteemFoods Contest-16. I am very happy that it is steemit 5th anniversary and i am going to do something for that. Today i am going to make a cake for steemits anniversary. It is plain vanilla cake with pozzy.
Vanilla cake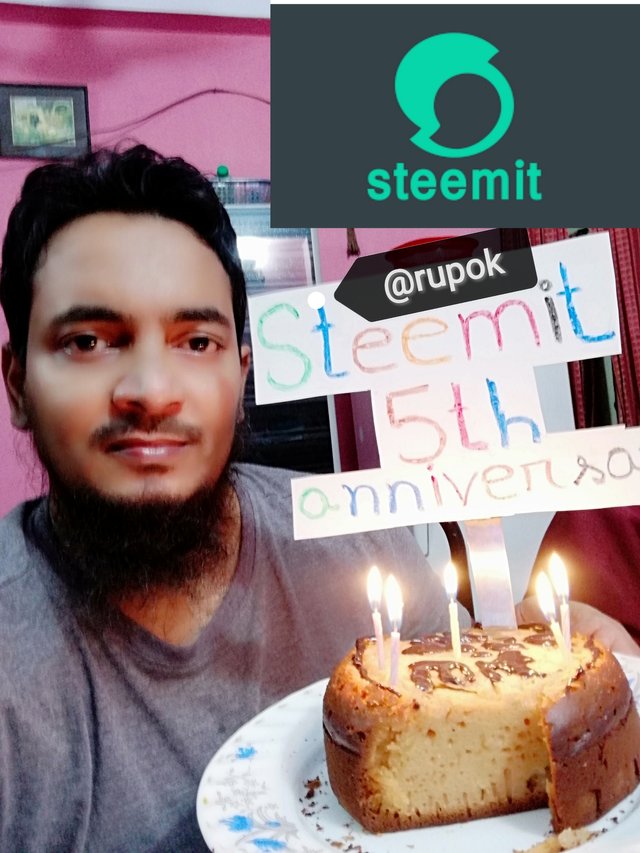 Ingredients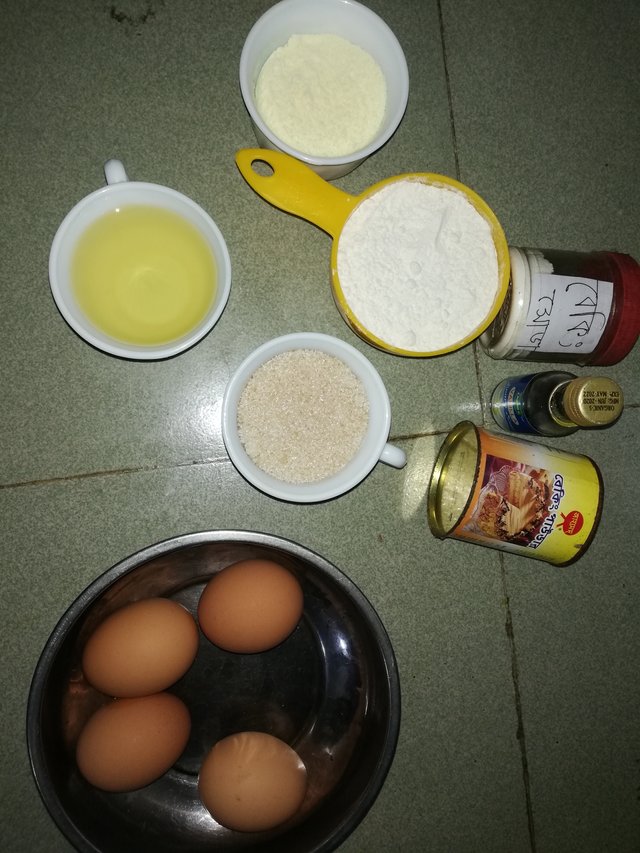 Ingredients | Quantity
---
Egg | 4 pc
---
Soybean oil| 1 cup
---
Sugar | 1 cup
---
Powder milk| 1 cup
---
Flower | 1 cup
---
Baking powder | 1 tea spn
---
Baking soda| 1/2 tea spn
---
Vanilla essence | 1 tea spn
---
Cake making step
1st step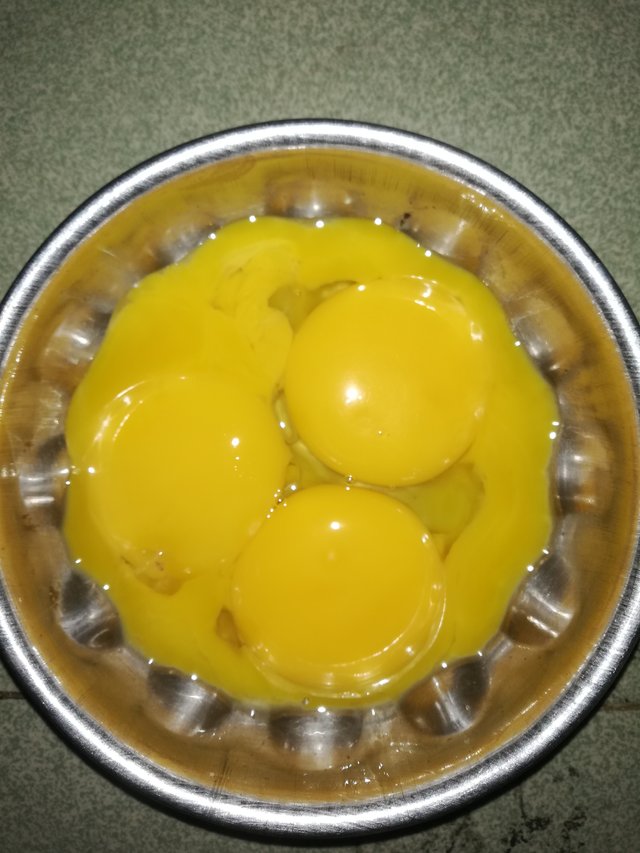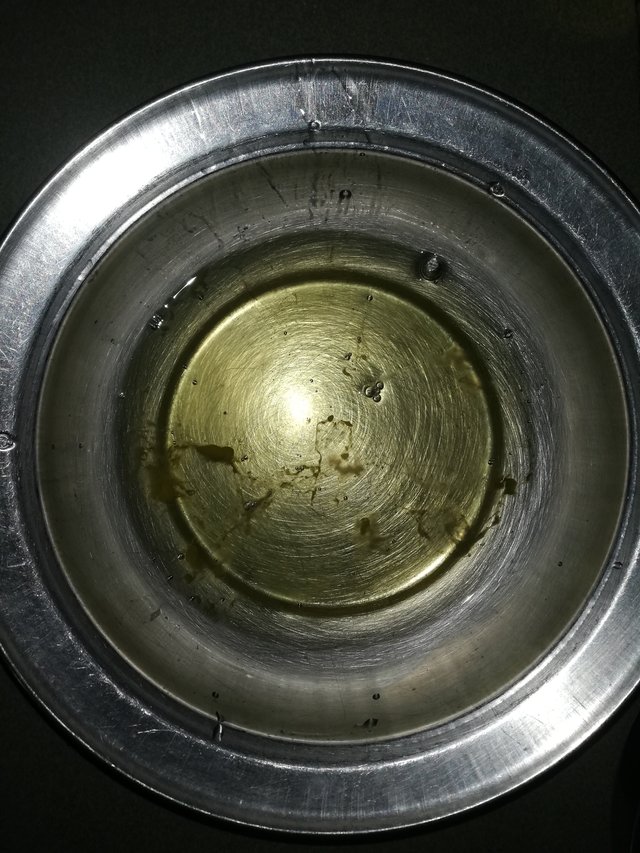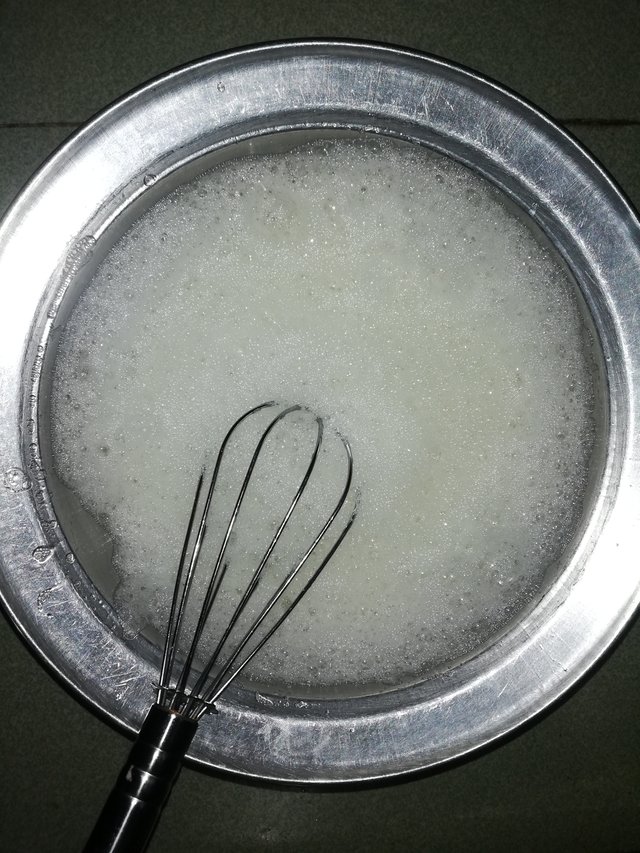 First break those eggs. Now separate yolk from glair. Then make foam of that glair.
2nd step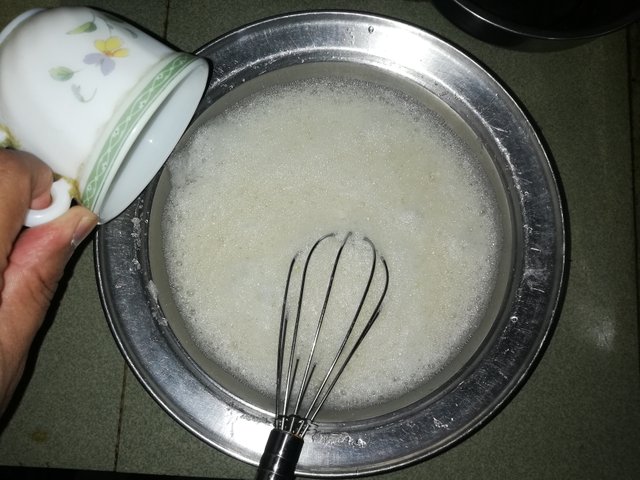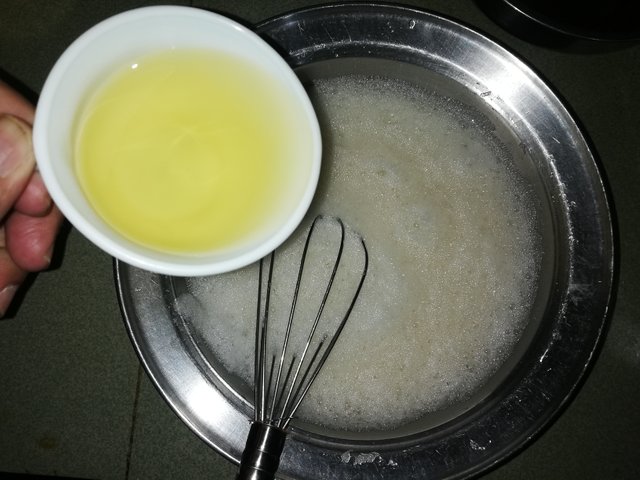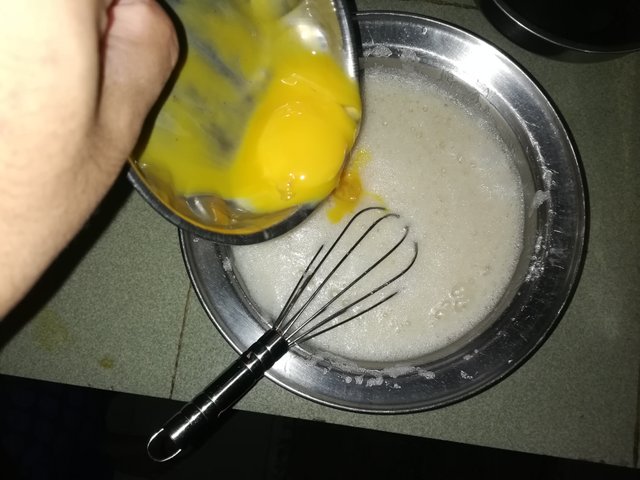 Now add sugar,oil and yolk in to the glair foam. Then stir with hand mixer properly.
3rd step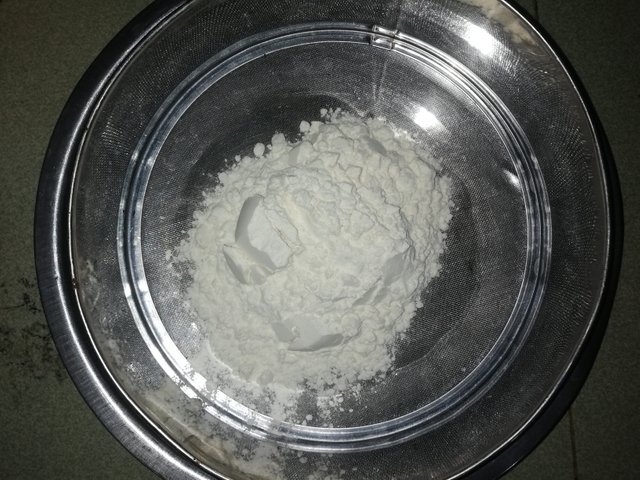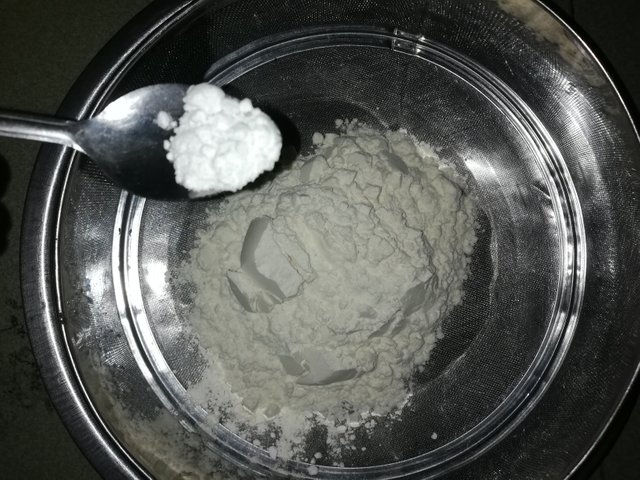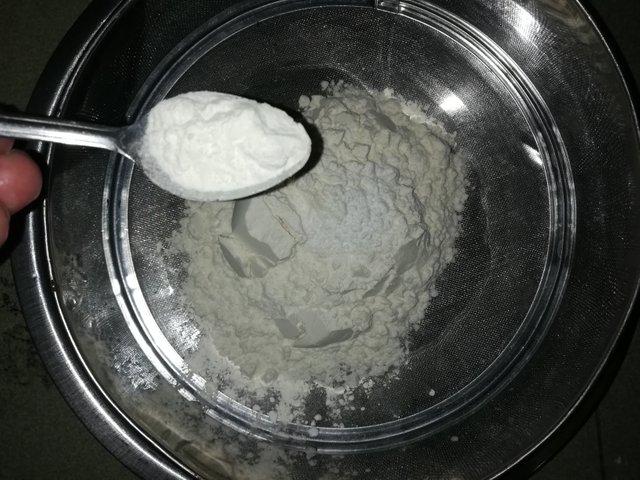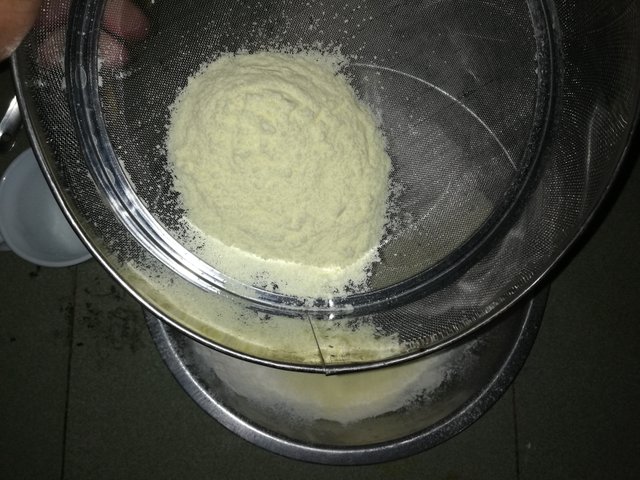 Now take a strainer. Then add flower,baking soda,baking powder and powder milk. Now moult those items nicely.
4th step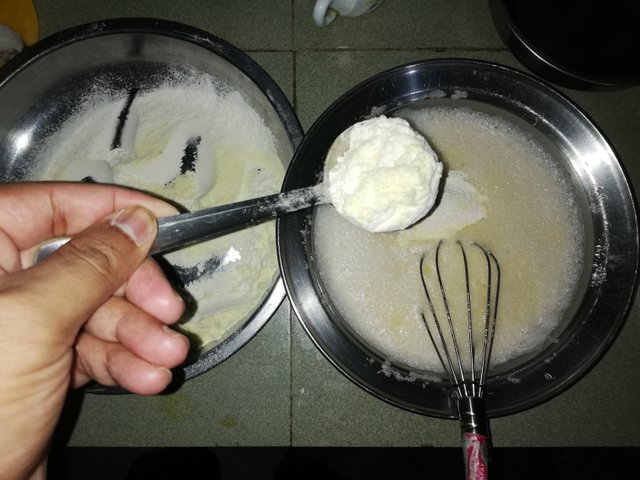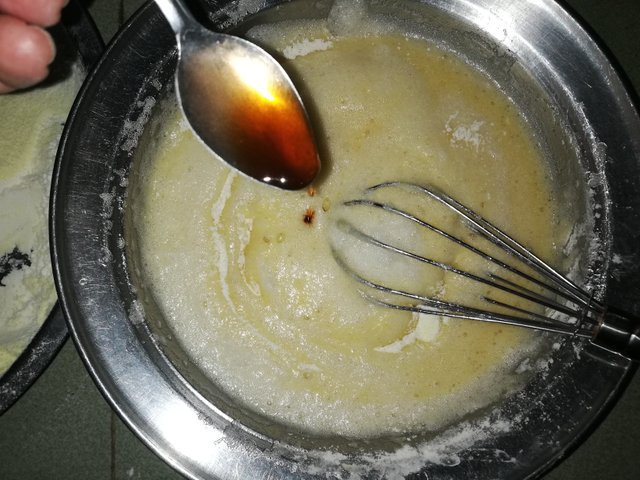 Now mix all the ingredients with the foam. Then stir it for few minutes. Now add vanilla essence in the mixture.
5th step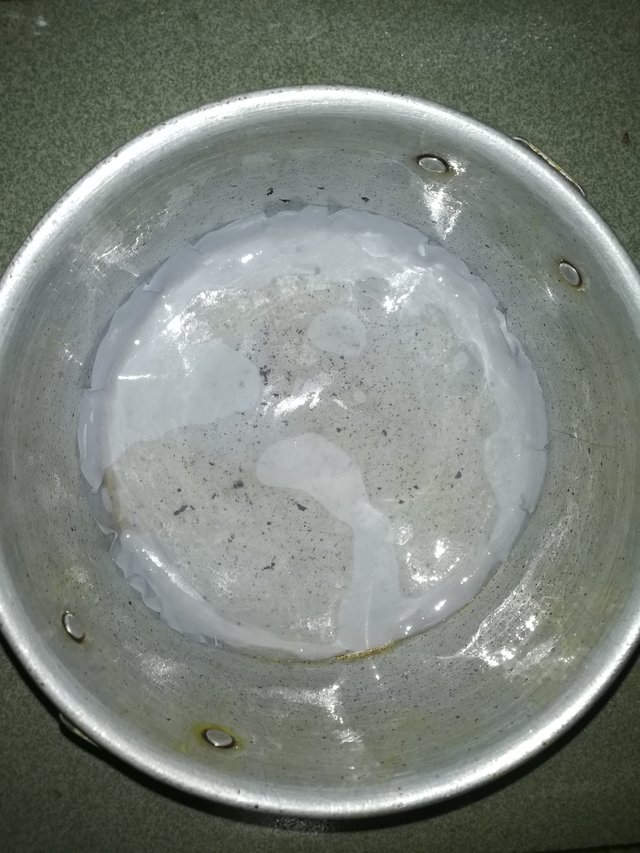 Now take a bowl and cut a piece of paper according to the size ofthe bowl. Apply some oil both sides of the paper.
6th step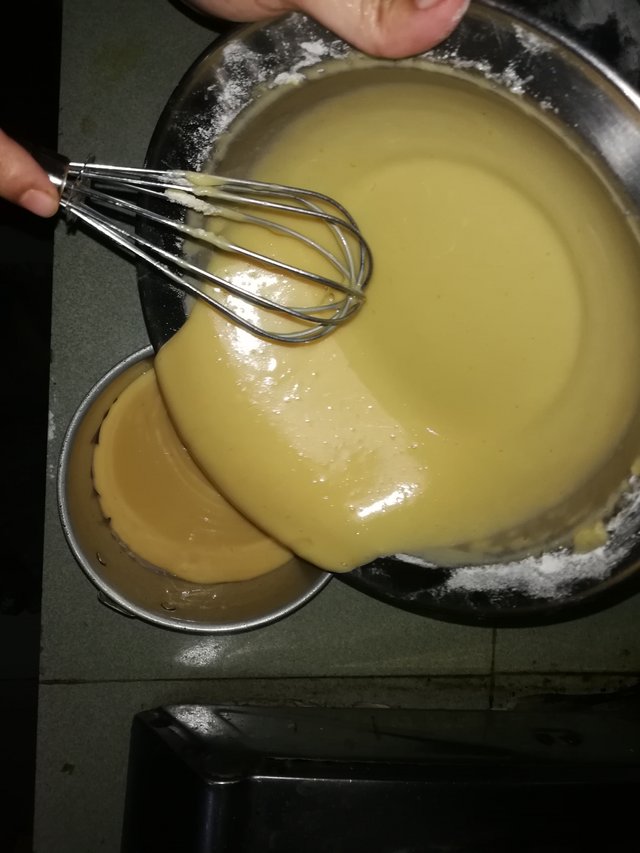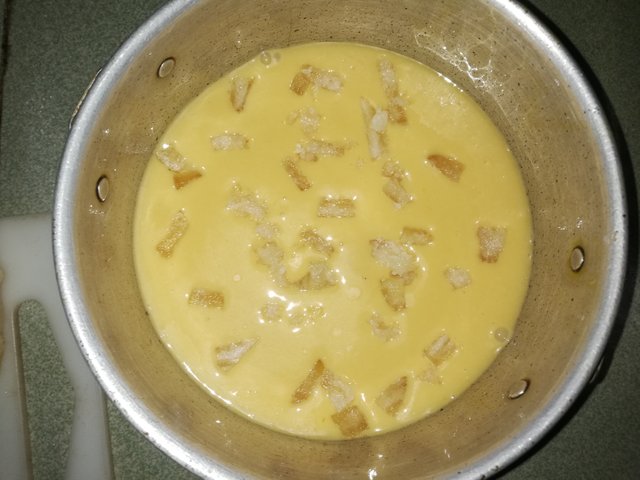 Then pour the bater in the bowl. Now add pozzy in the bowl.
7th step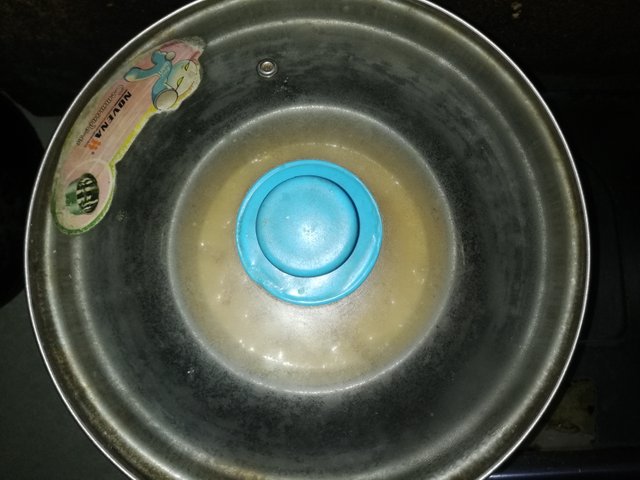 Now take a big cooking dish and heat it for few minutes. Then put the bowl in the dish. Put a still stand under the bowl. Cover the dish with a lid. Now cook in low heat for fifty minutes. Now some chocolate sauce on the cake. Now its ready to eat.
Happy 5th anniversary to steemit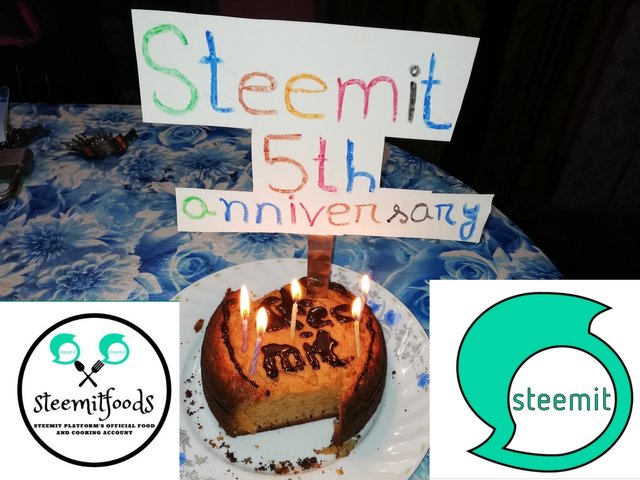 Thanks to all for visiting my post. Hope you like this.
A big applause for @alikoc07 sir for the contest.
Cc- @steemcurator01
Thanks
@rupok