SteemFoods Contest -14-| Promote Your Favorite Ice-Cream Shop ! | Biggest Awards Ever!
Hello to Everyone :
Today I will announce to you the fourteenth competition that I will organize in the SteemFoods Community. Last week, with the -steemfoods-kitchenware tag, we saw in detail the prices of kitchenware, types of kitchenware and kitchenware stores in the places where our participants from different countries in the SteemFoods Community live. Great posts were prepared for the contest and I announced the results of the contest yesterday. You can learn the results of the competition in detail by clicking the link below.
|SteemFoods-KitchenWare Contest Results | $1100+ Vote Support- | Record Participation |
What Is This Week's Contest Subject?
This week, I want you to "Promote Your Favorite Ice Cream Shop". With this contest, we want to see ice cream prices, ice cream varieties and ice cream stores in the places where our participants from different countries in the SteemFoods Community live. Your favorite Ice Cream Shop can be at a mall, local ice cream vendor, or the ice cream section of a dessert store. We accept all businesses that sell ice cream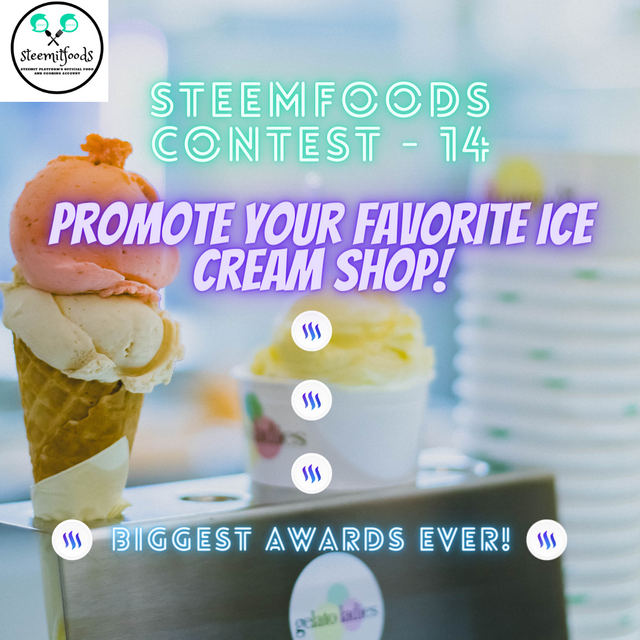 About Favorite Ice-Cream Shop Promotion:
You can participate in the contest by promoting your favorite ice cream shop where you live. Include in your post why this ice cream shop is your favorite. In your favorite ice cream shop; Include information such as ice cream prices, ice cream types, how many times a week you visit this ice cream store and what your favorite ice cream is.
Application for Location Information :
---
Biggest Tip for This Competition:
You can increase your chances of becoming one of the winners of the competition by giving detailed information about the interior and exterior design of your favorite ice cream store, selfie photo, photo of ice cream varieties, menu, price list, location information, and why this ice cream store is your favorite.
What are the Contest Rules?
---
Awards of the competition:
27 days ago I announced that the SteemFoods Community partnership with @booming accounts has started. If you received a vote for your post with one of the @booming accounts, it is linked to our partnership. This contest will be sponsored by @booming01 and @booming04 accounts.
---
Completion Date of the Competition:
The duration of the competition is 1 week. 01/02/2021 The date, time clock with Turkey 23: 59 will end the contest.
Twitter Sharing: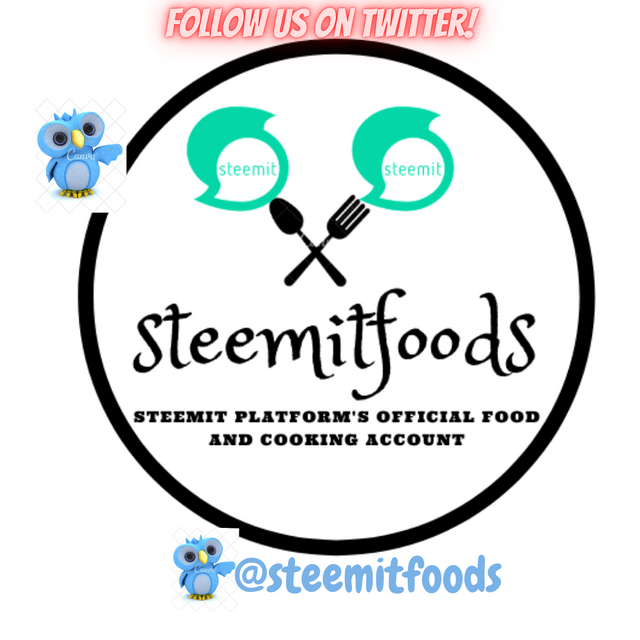 If you share your post you prepared for the contest with #steemfoods-icecream, #steemfoodscontest and #steem tags on twitter, we can give higher voting support.
Be sure to include a screenshot of your twitter post under your post.
Awards for Each Participant
For Each Participant: 50% voting support from @steemcurator06 account
I would like to state that we have stopped the 5 Liquid Steem awards we give for each participant, and instead we will try to give our participants 50% of the votes from the @steemcurator06 account worth about 5 Liquid Steem. I also want to remind you that voting support is not guaranteed for any submissions for the contest. Prepare quality content and -steem-exclusive content and be patient with voting support. We check all posts. I wish success to all our participants.
---
Quick Delegation Links: