SteemitFoods Twitter Account Opened! | T-Shirts Exclusive to the SteemFoods Community
Today I added two new updates to improve the SteemFoods Community.
1-) SteemitFoods Twitter Account Opened!
As you know, the @steemitfoods account does not have any social media accounts. I opened a twitter account in order to be more effective on social media and to increase the number of participants of SteemFoods Community.
It would be great if you post your posts in the SteemFoods Community by tagging the @steemitfoods account on twitter and using the hashtag #steemfoods. In the future, we will organize prize contests on SteemFoods x Twitter. In addition, we can give more positive votes with @steemcurator01 for the participants who share their articles on the SteemFoods Community on twitter.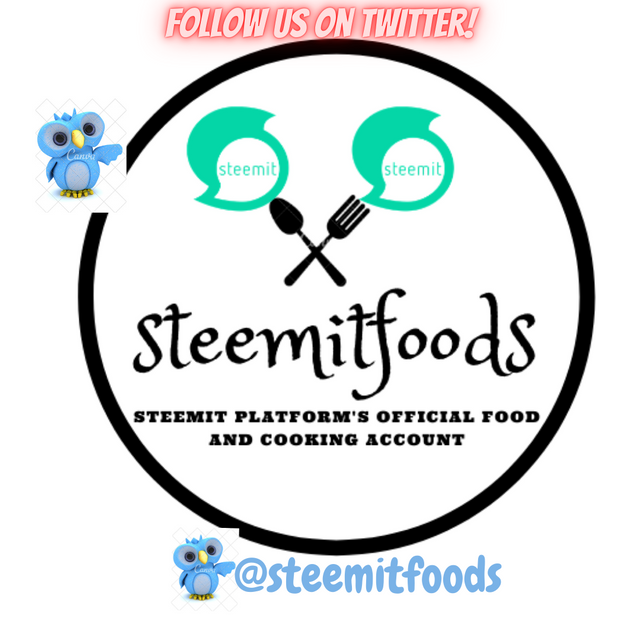 ---
2-) T-Shirts Exclusive to SteemFoods Community :
In the SteemFoods Community, I designed T-Shirts for gifts for our participants as well as for use in their content. Many of our SteemFoods users add their food and selfie photos to their post. Now you can wear SteemFoods T-shirts for your selfie photos. This way our community will be very special.
About SteemFoods T-Shirt Design:
Located on the official logo of the Steemitfoods account; Instead of the green steemit logo I added the three lines that are the steem blockchain's logo. It is designed to have a steemit user name on each participant on the logo. Finally, at the bottom of the T-Shirt, your badges name will be added according to the amount of delegation you have made to the @steemitfoods account. As an example, I designed a T-Shirt for myself.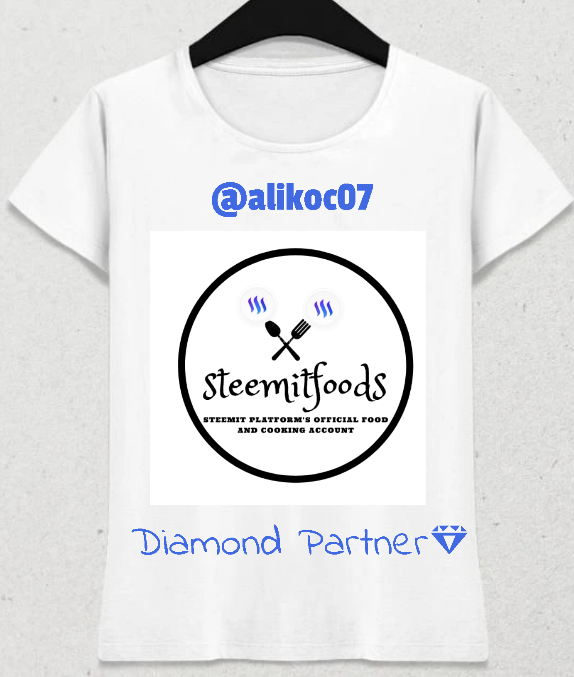 Shipping of T-Shirts:
Since we all live in different countries and cities, shipping T-Shirts is very costly and the time it takes for the T-Shirt to reach you is very long. For this reason, our participants who want to have these T-Shirts can buy them in a T-Shirt store in their place of residence, at a tailor or online from companies that make personalized T-Shirts.
We want to see how much it costs because T-Shirt printing price changes in each country, we will pay the price of T-Shirts for our participants who want these T-Shirts.
It would be great if you share with us the cost of printing a personalized T-Shirt where you live in the comments section.
---
About steemfoods-recipe Contest:
2 days ago I organized an award-winning contest with the hashtag -steemfoods-recipe. I will give brief information to remind you of the announcement of this competition. You can participate in the contest using the hashtag- steemfooods-recipe in the SteemFoods Community with your mother's favorite recipe and how to make this dish.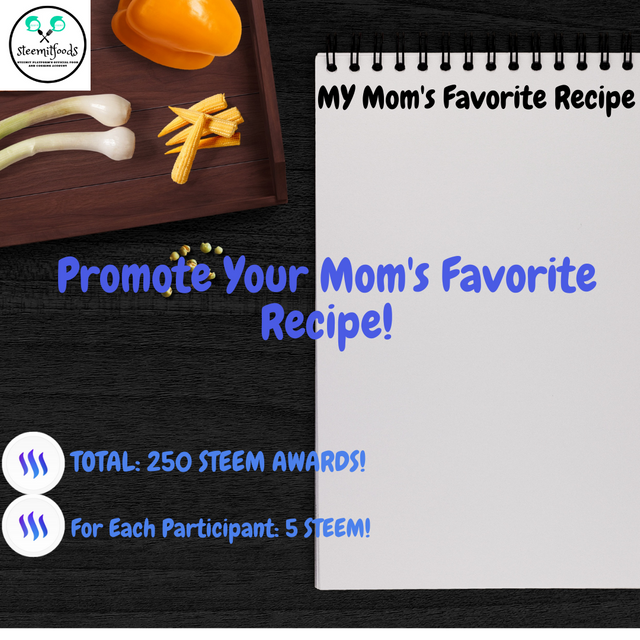 Quick Delegation Links: