EGGLESS MORINGA CAKE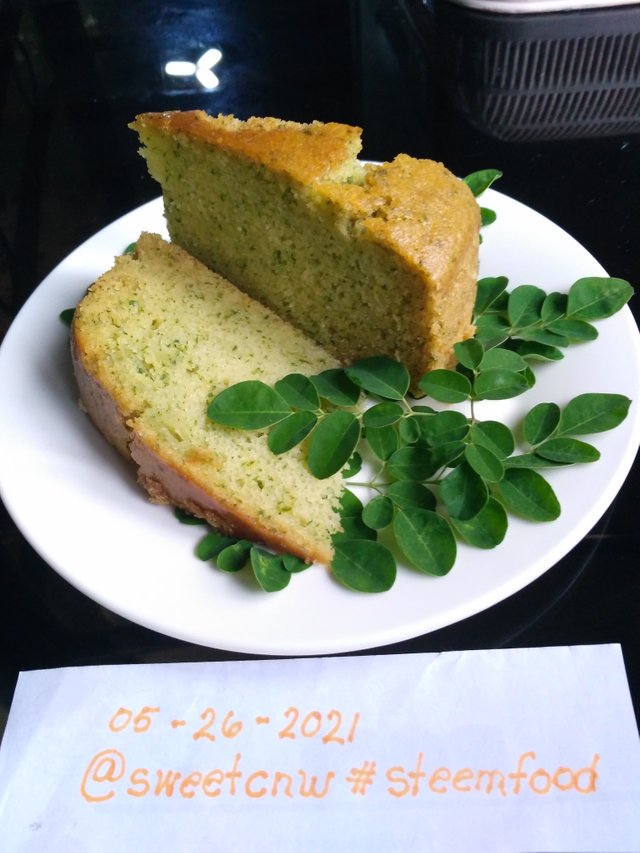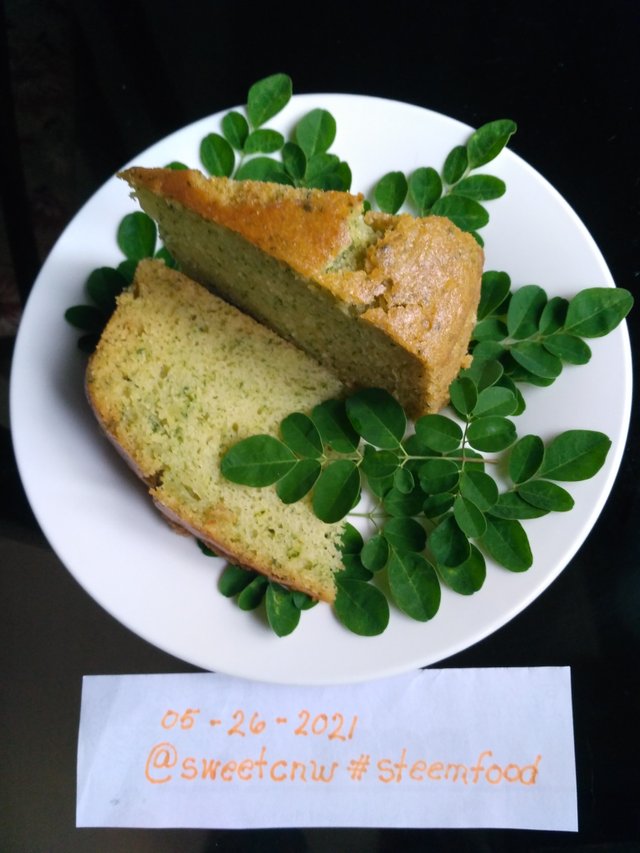 Have a blessed day STEEMIANS! today I wanna share my very own version of Healthy Recipe "My Eggless MORINGA cake" . Let's just talk about the benefits of MORINGA plant, it promotes beautiful skin, Stimulates hair growth, Anti Ulcer, Normalizes Blood Sugar, Vision Improvement and many many more benefits. MORINGA plant is my National plant for me, this is the favorite plant of my whole family. So let's get started on My MORINGA cake Recipe:
2 1/2 c. All Purpose Flour
2tsp. Baking powder
1tsp. Baking soda
1/4tsp.salt
1tbsp. Sugar
1 can Condensed Milk
1 cup Water
1/2 c. Moringa Leaves
2tbsp. vinegar
1tbsp. Vanilla Extract
1/2c. oil/butter
Procedure :
Combined all dry ingredients and set aside. Blend 1/2 cup moringa leaves into 1 cup water, and then mix together the 1 can condensed milk, 2 tbsp. vinegar, 1tbsp. vanilla and 1/2 cup oil. After that, pour gradually the dry ingredients
into wet ingredients and transfer it to a cake pan.
Thank you and God bless you all ENJOY BAKING!