Thessaloniki Flakes : Biscotti | Selanik Gevreği : Biscotti
While I was going to primary school, I made the flakes I ate from the bakery opposite my school at home. Biscotti, with its traditional name, Thessaloniki Flakes means 'cookies baked twice'.
İlkokula giderken okulumun karşısındaki fırından yediğim gevreği evde yaptım. Biscotti, geleneksel ismiyle Selanik Gevreği '2 kez pişirilmiş kurabiye' anlamına gelir.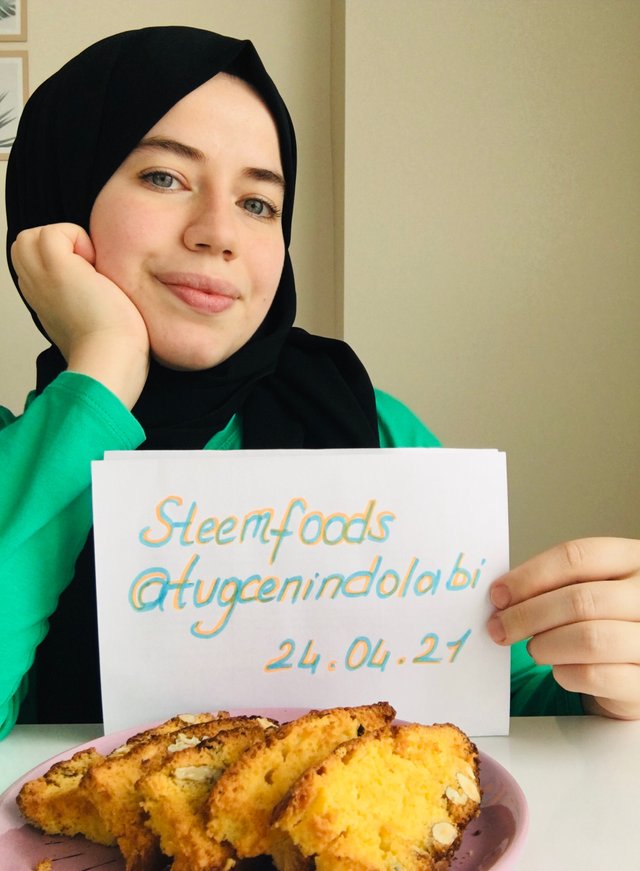 | Ingredients | Malzemeler |
| --- | --- |
| 4 eggs | 4 yumurta |
| 1.5 cups sugar | 1,5 su bardağı şeker |
| 3 tablespoons of boiled water | 3 yemek kaşığı kaynamış su |
| 1 grated lemon peel | 1 adet rendelenmiş limon kabuğu |
| 125 grams of melted butter | 125 gram eritilmiş tereyağ |
| 1 tablespoon of apple cider vinegar | 1 yemek kaşığı elma sirkesi |
| 1 packet of baking powder | 1 paket kabartma tozu |
| 1 packet of vanilla | 1 paket vanilya |
| 2 glasses of flour | 2 su bardağı un |
| 1 tea glass of dried fruit | 1 çay bardağı kuru meyve |
| 1 cup of hazelnuts | 1 çay bardağı fındık |
| 1 tea glass of almond or walnut | 1 çay bardağı badem yada ceviz |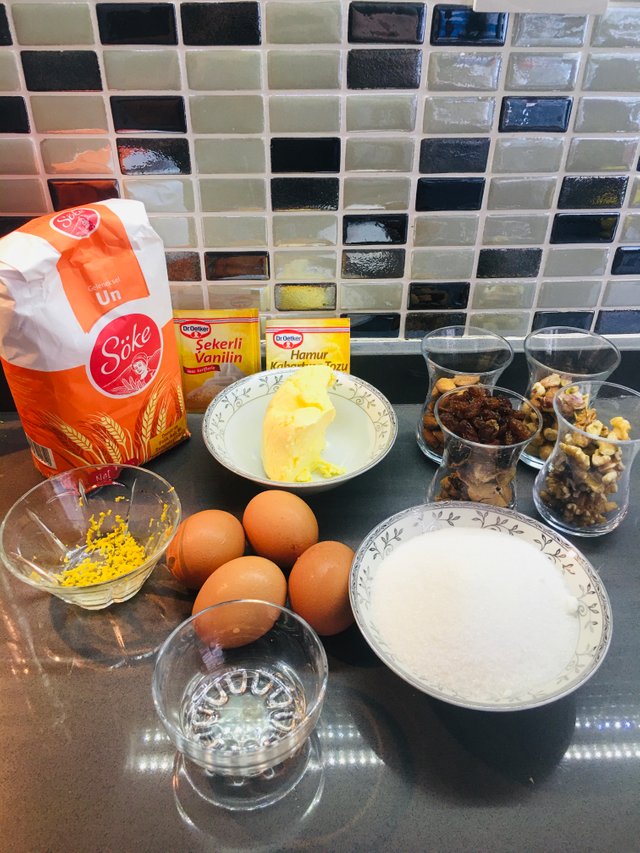 Let's add the grated lemon peel and sugar in a bowl, mix it well and let it sit for 10 minutes. Thus, the sugar smells of lemon.
Bir kabın içine rendelenen limon kabuğunu ve şekeri ekleyerek güzelce karıştırıp 10 dakika bekletelim. Böylece şeker limon kokusunu almış olur.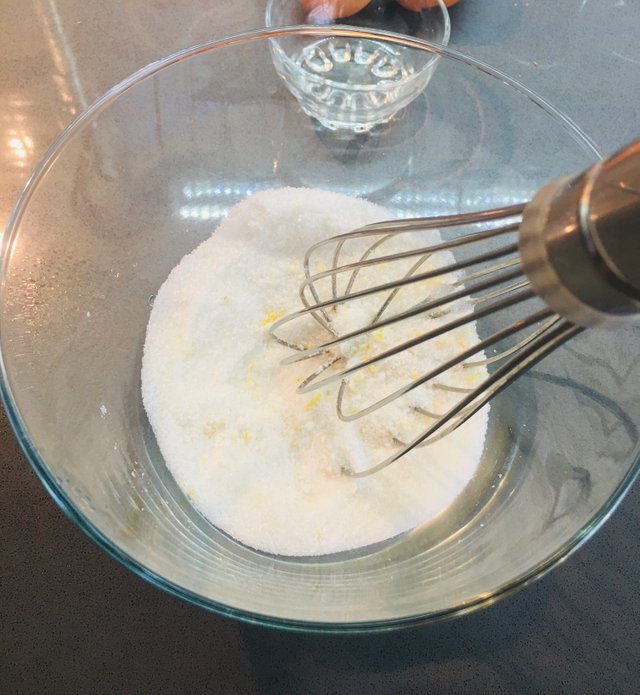 We whisk the egg and water in another bowl, add the lemon-sugar mixture and whisk it until it becomes creamy.
Başka bir kap içerisinde yumurtayı ve suyu çırpıyoruz, limon şeker karışımını ilave edip krema kıvamına gelene kadar çırpıyoruz.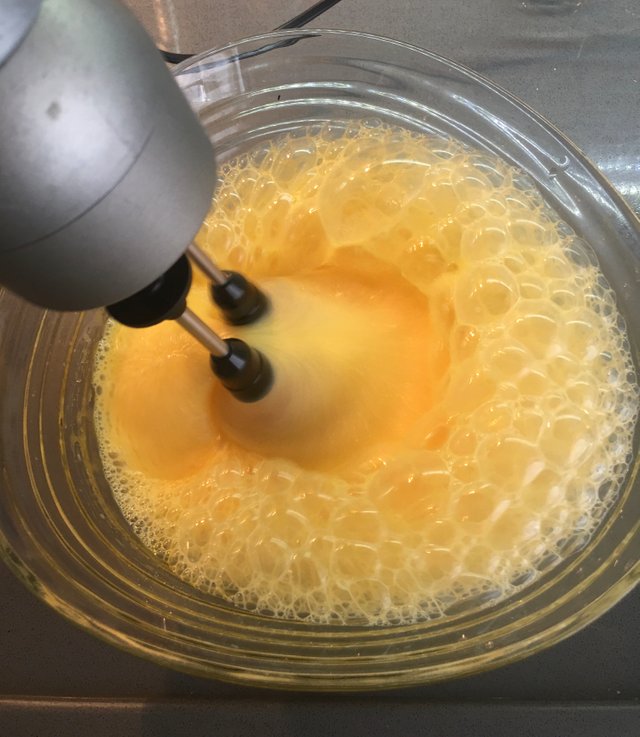 We add the vinegar, butter, then flour, baking powder and vanilla. Thus, the cake dough is ready.
Sirkeyi, tereyağını ardından un, kabartma tozu ve vanilyayı da ilave ediyoruz. Böylece kek hamuru hazır olmuş oluyor.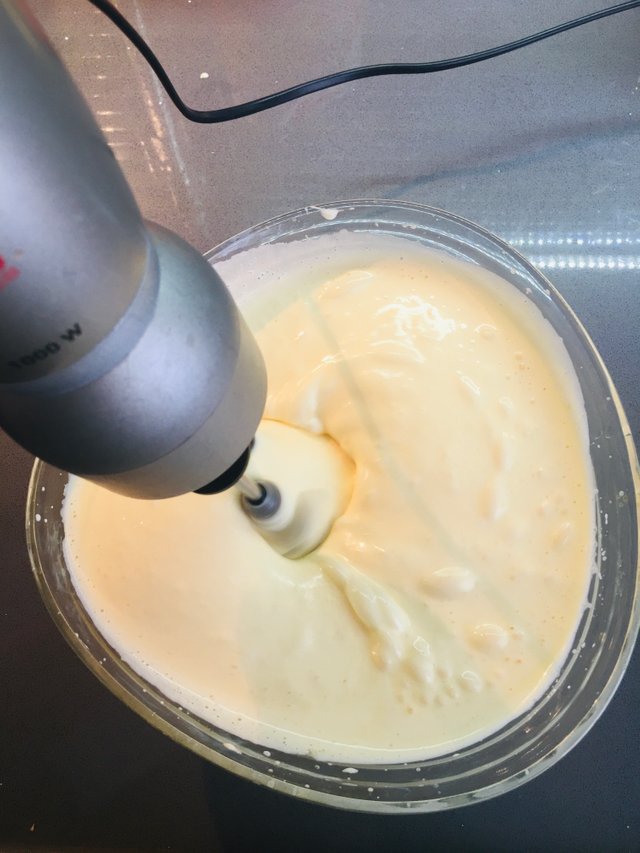 We put dried fruits and nuts in it and pour it on a baking tray.
İçine kuru meyveleri ve kuruyemişleri koyarak fırın tepsisine döküyoruz.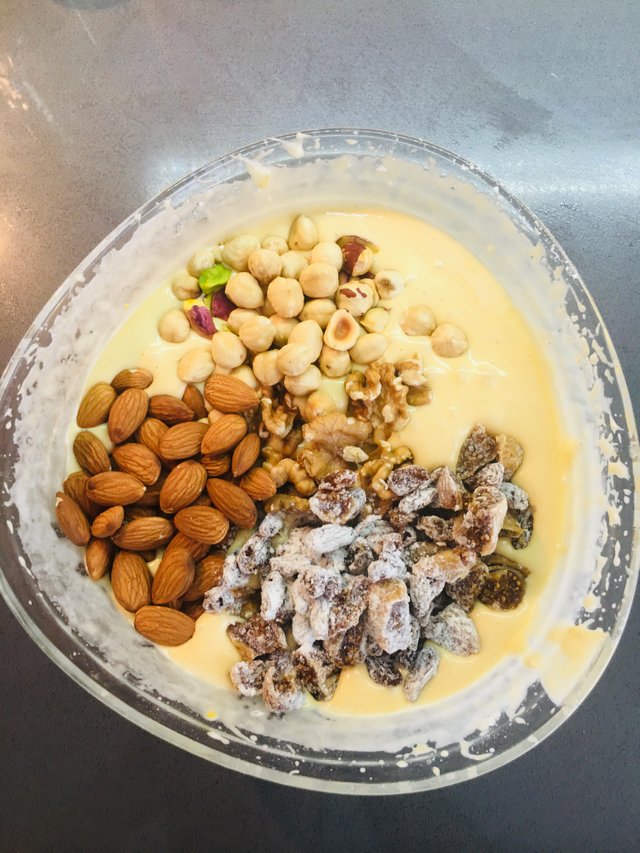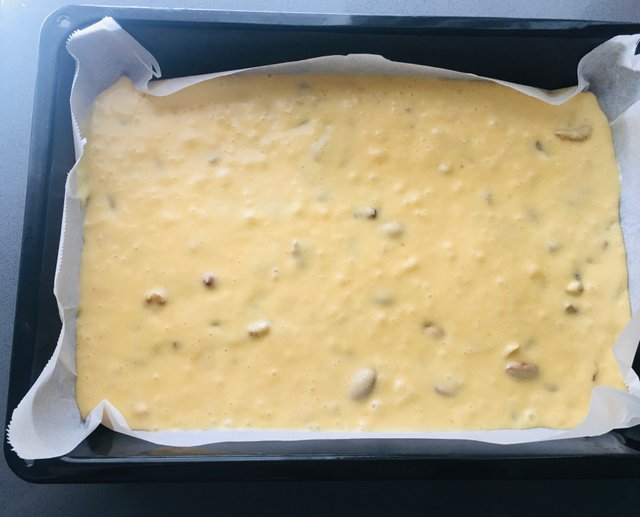 We put it in the oven that we preheated to 100 degrees and bring the oven to 170 degrees. It will be cooked for an average of 20-25 minutes.
Önceden 100 dereceye ısıtmış olduğumuz fırına koyup, fırını 170 dereceye getiriyoruz. Ortalama 20-25 dakika pişecek.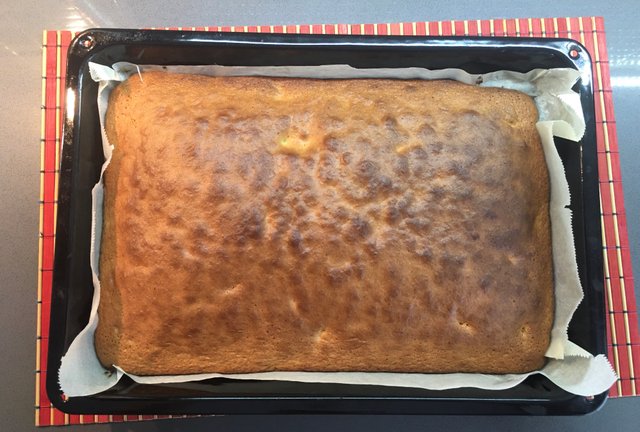 After letting the baked cake cool down for a while, we keep it in the freezer for 5 minutes. This will make it easier to cut. Then we slice the cake thinly and place it back in the tray. We are drying in the oven for 20-25 minutes at 140 degrees.
Pişen keki soğuması için biraz beklettikten sonra 5 dakika kadar buzlukta bekletiyoruz. Bu daha rahat kesilmesini sağlayacak. Daha sonra keki ince ince dilimleyip tekrar tepsiye yerleştiriyoruz. 140 derecede 20-25 dakika kadar fırında kurutma işlemi yapıyoruz.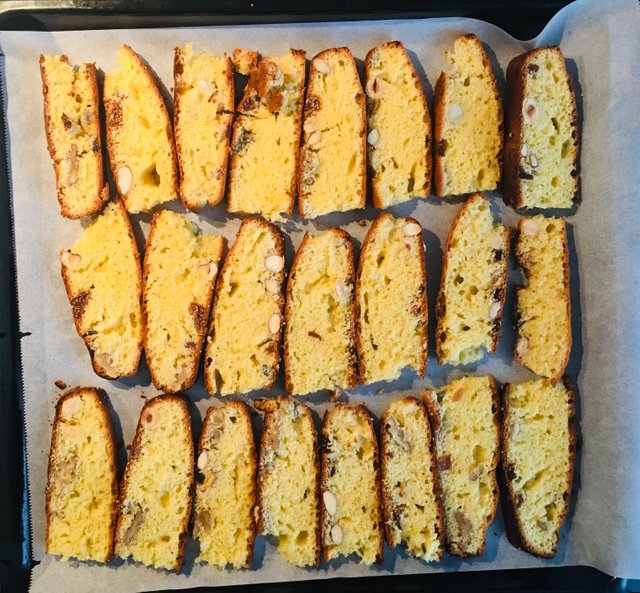 And our nostalgic flavor, Biscotti, is ready.
Ve nostaljik lezzetimiz Biscotti hazır.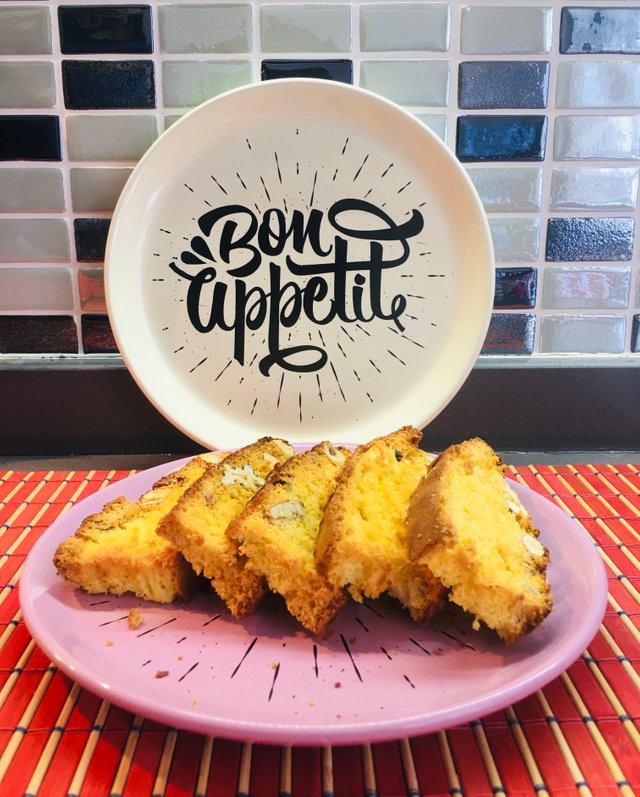 I recommend you to try it. I wish you a good day.
Denemenizi tavsiye ediyorum. İyi günler dilerim.