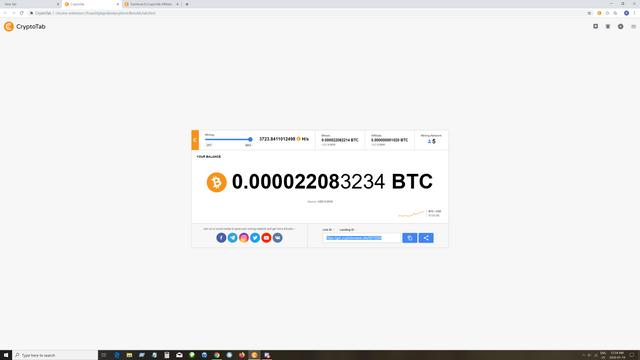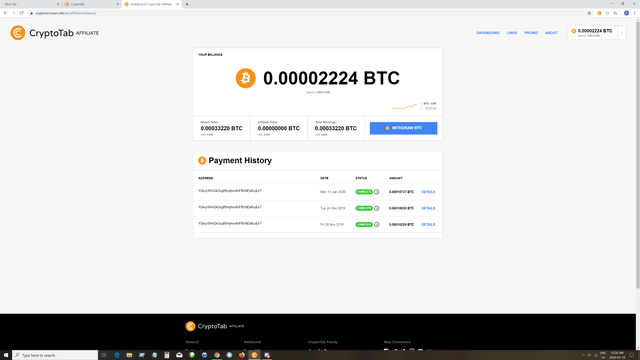 Here is my link to join the mining ' network ' I donno if we mine together if there's more virtual power to making MOAR: https://get.cryptobrowser.site/9570009
I have made a few bucks of Bitcoin using my cpu whenevr I turn it on. I haven't calculated the electricity use vs how much is mined; but it's still an easy way to make BTC on the fly.
There wasa bug earlier syaing I was getting 0.01 and I thought it was a mistake; which it was. I am happy to say that it's better than clicking ads.