Actual Coronavirus situation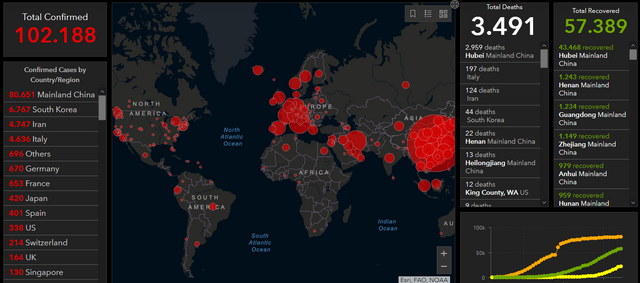 Dear friends
exactly 2 weeks ago i made this post:
https://beta.steemit.com/hive-149678/@intellihandling/this-virus-is-persecute-me
now the situation as you can see from my post image is truly worse, expecially in Italy and in the region where i am working right now.
Anyway my feeling is someone is lying with the truly situation in some other country.
What is your feeling?
You would better feeling in a country where the goverment made over 50.000 costly checks or another where all is passing as normal flue?