New way to win against Dice house?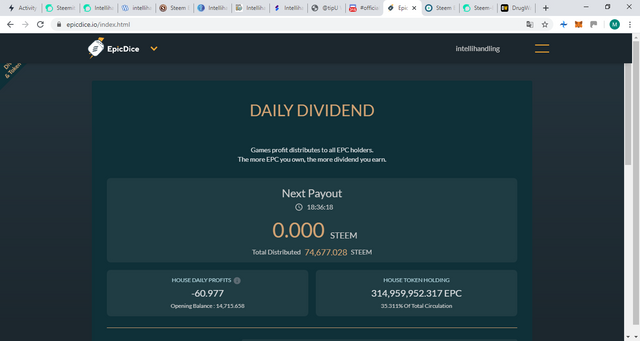 Dear friends
It is started the 6th day with no profit from @epicdice and it seems will be another day in lost.
So the players become wise and find the way to win against Dice house?
I do not like to play because last year i loose more than 300 Steem with @magicdice and i am sure this game had some safety system where made you loose when they decide it.
On that game there was many whales play and i saw many automatic play system with double value of last loose bet till 12 Steem, where people like @themarkymark and @berniesanders was active players.
Now it seems no whales playing, but is true that players won a lot on the past days.
So it seems the game is really fair, but how they can loose so many steem without affect coin value?
Since i have it, the coin value has more than double value and when they win all profit are divided by all share olders, but when they loose, they just do not give anything, but coin value keep strong, so how they can manage it?