What happens to Palnet airdrop?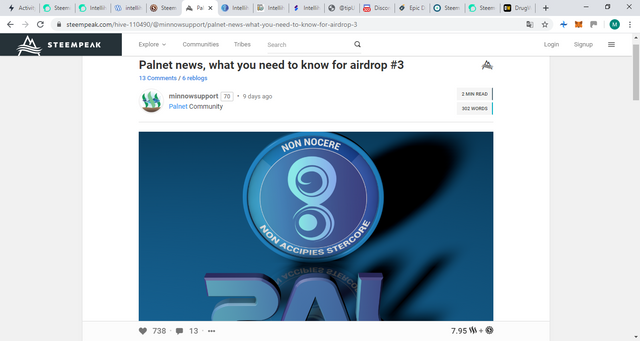 Dear friends
my post is talking about the 3rd promised Palcoin airdrop as described in their post:
https://steempeak.com/hive-110490/@minnowsupport/palnet-news-what-you-need-to-know-for-airdrop-3
what they wrote was that on 25th february it was supposed the day of distribution, but after almost 5 days nothing yet arrived, someone got them?
Do you think is the problem is connected with recent soft fork or what else?