Hard Rock Hotel Pattaya Thailand (태국 파타야)
Hard Rock Hotel Pattaya 태국 파타야
(โรงแรมแบบร็อคๆ ริมหาดพัทยา [รีวิว]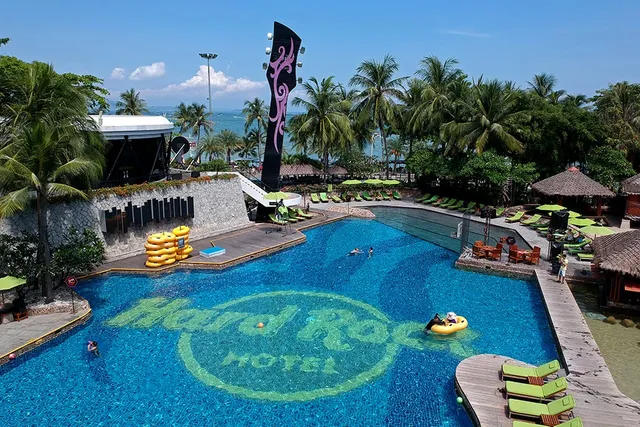 One of the most memorable hotels that we stayed at was at the Hard Rock Hotel in Pattaya, Thailand. The theme was Elvis Presley. The main reason we went there was because my mom was with us and she loves Elvis!
The hotel was quite affordable and nice to stay in. The beds were also big and cozy.
View from the hotel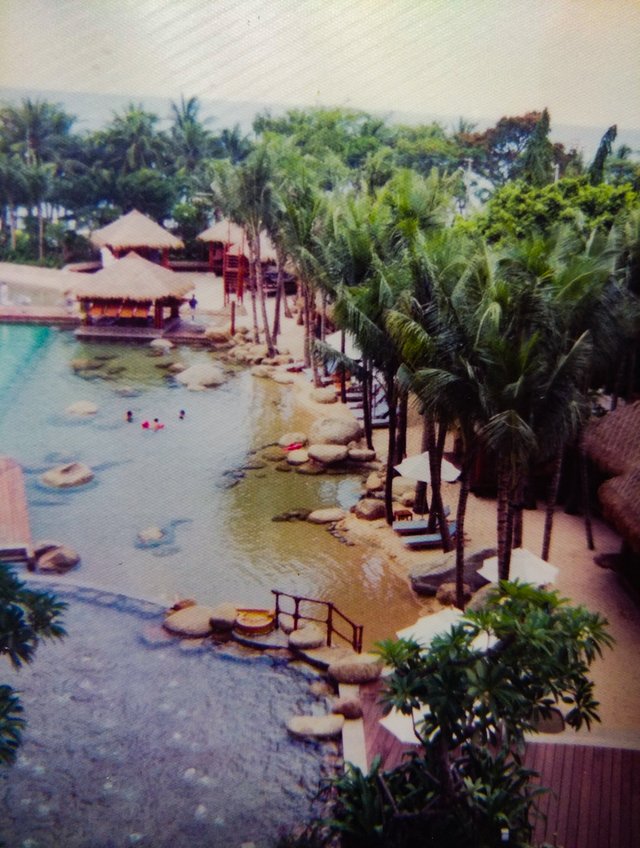 (Old Picture from my photo album)
In the back of the hotel, I remember there was a a bar that you had to swim to in order to order your drink. That was quite fun. I also remembered my husband scraped his toe on a rock while trying to swim to order his drink (he's not a very good swimmer, mind you) and that made a big gouge in his toe, leaving a scar even to this day! And it's been over 20 years! He didn't get stitches even though in my opinion i think he should have, but we were in Thailand and our insurance didn't cover it at the time. Oh, well.
A little about the hotel
Here's a bit about the hotel we stayed at. I found it on Youtube. This is what the hotel was like.
See you next time on our journey to Thailand~^^