Weather, the World Situation and Mood Swings!
Although we have allegedly made it to "summer," the first two days of July have been very gray and dreary.
I check the online 10-day forecast daily, and it seems like we have a week of "mostly sunny" coming to us, starting the day after tomorrow.
That was also true several days ago, but we seem to be in this weird pattern where sun is forecast, until a couple of days before the fact, when it is changed to cloudy and drizzle, and the "mostly sunny" bit us pushed out a few more days.
Weird, don't you think?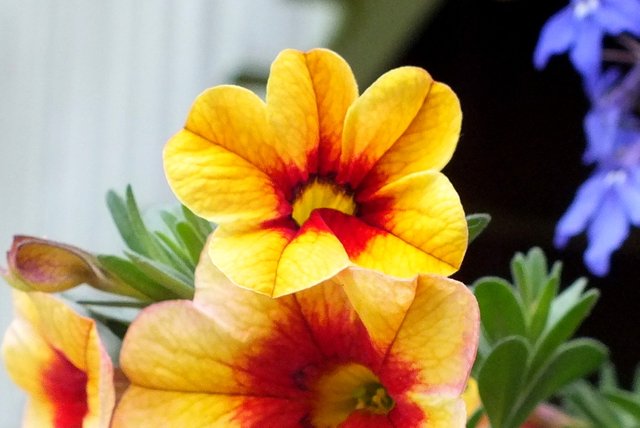 Dreaming of sunshine...
Actually, What's "Weird..."
... is that here I am, talking about the weather. I remember being a young boy of some 10-12 years of age, and finding it weird that the adults always seemed to be talking about the weather.
Realistically, though, I have been paying more attention to the weather this year, because we have a much bigger and potentially more "important" vegetable garden that we have ever had... and this pervasive grayness is not only a weight on my mood, it's not very good for the veggies; they all need some warmth and sun to get beyond the "small seedling" stage. Right now, quite a few of our squash plants are setting blooms... but I have never seen such small squash plants bloom...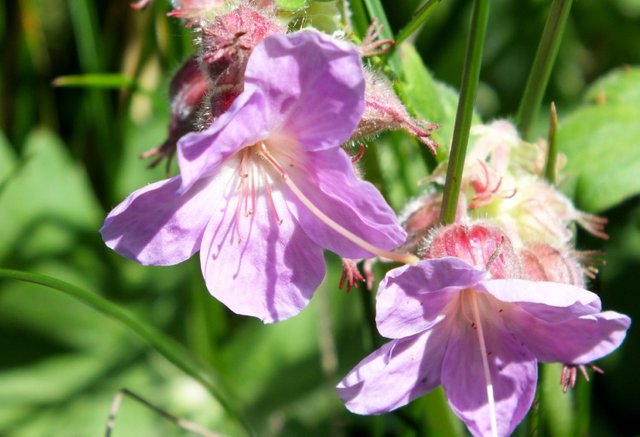 Of course, living in the Pacific Northwest, you'd expect your fair share of rain and grayness. Normally, I'm not much affected by our weather... and thankfully don't suffer from Season Affedtive Disorder during the winter, as many people here DO. Oddly enough, however, this pervasive grayness in midsummer is a bit depressing, to me.
Anger and Unrest...
I suppose it is not made much better by the sense of anger and unrest in the world... which seems to "bleed through," even though I mostly avoid looking at the news.
It's hard not to pick up on some of the negative background energy, though. There's a term in the mental health profession called "Empathy Fatigue," and whereas I have generally not paid much mind to it, it seems increasingly like I am feeling it.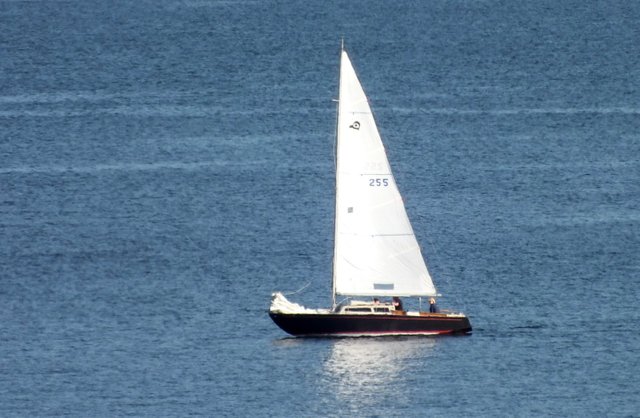 Dreaming of summer, Ver. 2
The negative news and tragedy seems to be coming in so frequently and thickly that it's very difficult to find much of anything to be positive about. So I try to be grateful for pretty small things, like the fact that we have a vegetable garden to relax in, and that we do generally have pretty good health and don't feel too concerned about the somewhat sketchy health situation in the world.
That said, a friend-of-a-friend passed away from Covid-19 in hospital, last week. So we're by no means isolated.
In the meantime, I'm also grateful to have blogging as an outlet...
Thanks for reading... and stay healthy!
How about YOU? How is YOUR life unfolding, these days? Have you found some kind of "new normal?" Comments, feedback and other interaction is invited and welcomed! Because — after all — SOCIAL content is about interacting, right? Leave a comment-- share your experiences-- be part of the conversation!
(As usual, all text and images by the author, unless otherwise credited. This is ORIGINAL CONTENT, created expressly for this platform — NOT A CROSSPOST!!!)
Created at 20200702 21:01 PDT
x030