When I Saw My First Post on Steemit With 0 Cents I Was ...My Steemit Story...
I remember like it was yesterday, I was depressed after losing a big contract, I didn't want to go to work, I just decided to dedicate a little to my garden and the internet. I wanted to learn English, I needed that because I had partners from other countries, I searched the net and came across a place where it says - makes money from blogging. I registered, I think I waited a few days to be able to log in. I started writing posts, it was so hard for me to write on Google Translate, but my blogging course in English has just started. I saw some users make one dollar each, some made a lot more, I wanted to be as successful as they were. For a few days, I didn't have a penny, I started to wonder what was wrong with me. I started reading posts from successful users, I saw different profiles from entertainment, blockchain posts to business and art. I saw who was voting for those users, I started making a list of people I would follow and learn from them. The first and best strategy I made was to select twenty successful users and write comments on their posts, I wanted to get their attention. The competition was great, I had to be creative, to write comments that had a great and positive point, I became a master of comments. I wrote a few posts a day, money started coming in on my posts, I was enthusiastic when I saw 1 Steem dollar. I have been an entrepreneur my whole life, my first book is about how to get rich without start-up capital. I wanted to make great money without investing, this was my best English course, I'm not perfect but I've made a lot of progress so far. I saw that there are a lot of users who make the first big mistakes and have no knowledge, they wrote short spam comments, so I had a desire to create a Steem Schools discord group, to educate users to become successful on Steemit. When I became successful enough without investing, then I invested in Steem and picked up Steem Power. It wasn't easy to get to the level where I am today, I have an even stronger desire to become more successful, better, more creative, to see the Steem family grow to the throne of the blockchain universe.
---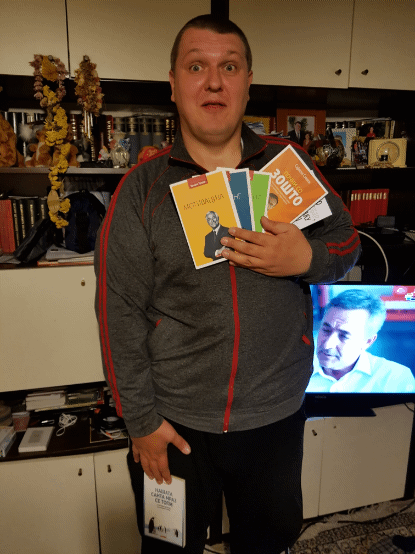 ---
There is no path to success, every day we build that path ourselves, and the path itself is a success. There were also hard times, it's not easy to have the inspiration to write great posts every day. I saw that people like to take part in competitions, I started making competitions and rewarding people, it was a wonderful gathering. Every day we had lessons on the discord channel, we hung out, we gave prizes, we sang at a karaoke party, everything was like a fairy tale. I miss those days, now it is very difficult to establish a balance in one place from all over the world, there are many communities, there is a much bigger focus on earnings. It's great to make money, but it's even better to get to know each other and share our life stories. Many users do not want to show their true identity, honestly, I have no reason to hide from people, I am open to everyone to talk and cooperate. I would like to become a witness, but I am not a programmer and that is an obstacle for me, I would give all my earnings in rewards to the users who best promote Steem.
Now we are developing more as a business model, there is much more support for new users and that is a great motivation. We all function together in the same system, if more people withdraw money than we have an inflow then Steem will start to fall, that is the whole truth. Isn't it better if we all keep Steem together, that everyone takes money when they really need it, then everyone would have much higher earnings and benefits? We have a very strong education, we have honest leaders who want to help new users, we have strong pillars to evolve in many ways, it is important that you are a true Steemian, a true champion.
---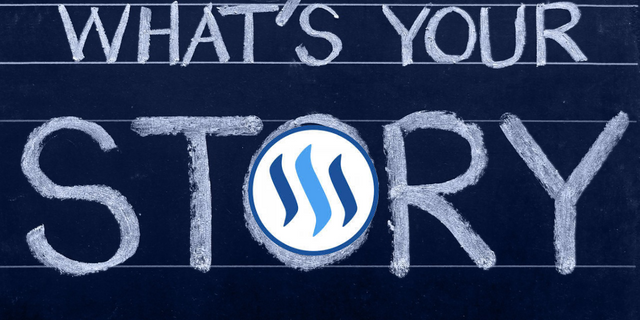 ---
Only those who are persistent reach the goal.
It's time for us all to become a powerful Steem team together, that's what I believe in, that's what we all need now.
Your future begins now, with your decision that Steem is a part of your life.
---
We Win Together
One Mission
One Goal
See you at the top

Follow Me On | Twitter
We win together | Welcome to Steem Schools
Free Image Source | Pixabay.com
Thanks to :
@steemcurator01
@steemcurator02
@steemitblog
@stephenkendal
@xpilar
@sultan-aceh
@xeldal
@enki
@jondoe