WEEKLY CONTEST WEEK 8 - Poetry Game - Day 5 - THE WORLD OF THE UNKNOWN
World of the unknown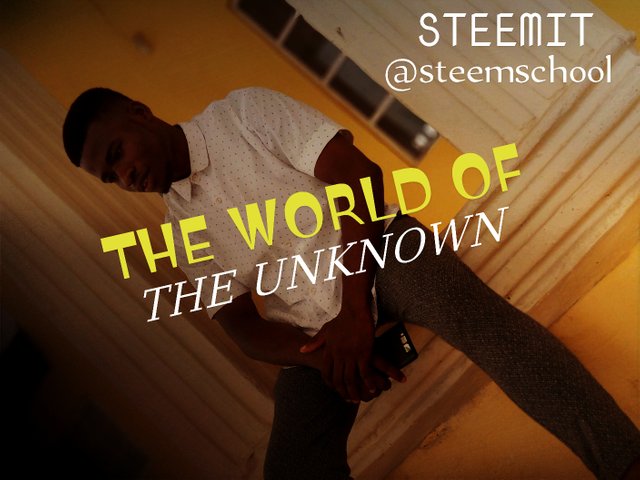 The whispering sounds of the night,
Makes me think of the world beneath.
Where human imagination can't comprehend,
Even the wisest of men can't understand.
I sat as I imagined the world unseen,
Walking down the road with feeling of no sin.
As I wondered what could be of us,
Neither do I know how to carry my cross.
Many call it the world of the unknown,
Where you can't see even if you're with a drone.
None can has imagine the life of the underworld,
I thought all day yet I couldn't speak a word.
Some thinks is a place of peace and rest,
Where you find solemn beautification of crest.
People will take their lives if they had known,
How do I get answers from the world of the unknown.
THE WORLD OF THE UNKNOWN
---
Thanks for stopping by and reading through
---
#poetry #poem #contest #world-of-the-unknown #steemschool #steemcontest #steemit