Made To Order And Future My Own Business | All About Chilli
I proudly introduce my new product besides my premium chilli sauce. This time it comes with an authentic and traditional way of making it, but still premium to keep it upscale in taste and look.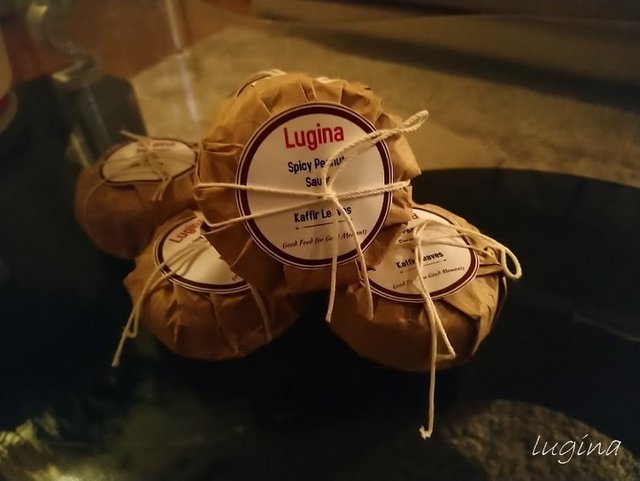 Peanut Sauce
This Peanut Sauce can be used as a salad dressing and dipping sauce in very much anything to give you more fun and enjoyable to dine, my first customer was my husband. He said that he can't stop dipping in it.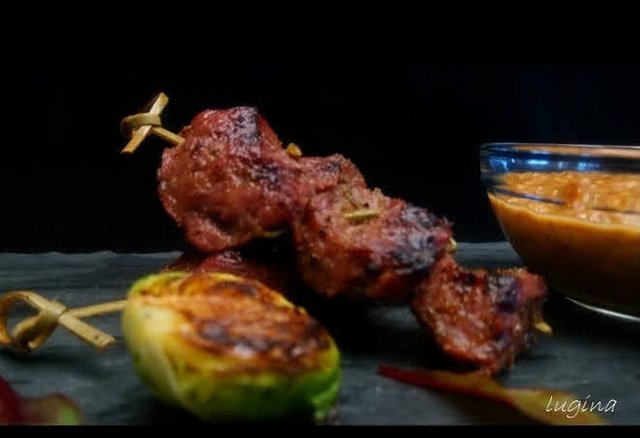 Japanese Wagyu Beef Kebab In my delish Peanut Sauce.
▬▬ι══════════════ι▬▬
Spicy Tempeh In Olive Oil And Basil
My Spicy Tempeh is slightly spicy and rich in herby flavors, especially the fresh basil can't be wrong in adding to any dish you prefer.
Such an innovated way to drizzle or sprinkle in so many foods.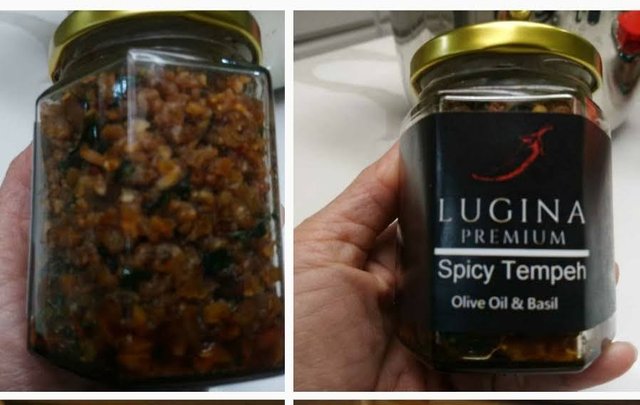 Tempeh is known as a fermented soy bean dish from Indonesia, not only is it the art of traditional and authentic dish but it's putting an effort to make it. Days and days to ferment to get the best and rich in millions of Probiotic.
Nowadays, in America, especially you can easily get Tempeh in Safeway, trader's Joe or Whole Foods.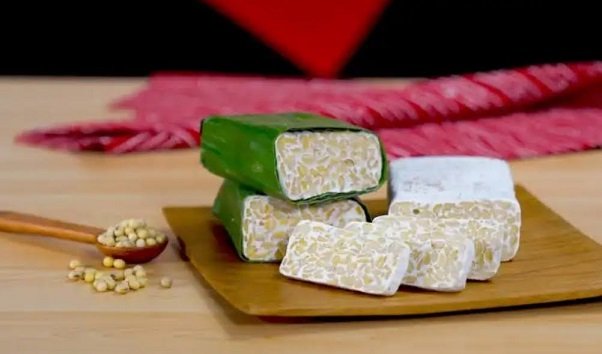 Source image of tempeh
▬▬ι══════════════ι▬▬
The purpose for me isn't only to make profitable products but to deliver and share the best of tastes.
By the way, I only make to order to families and friends, thank goodness my days are now more busy than ever.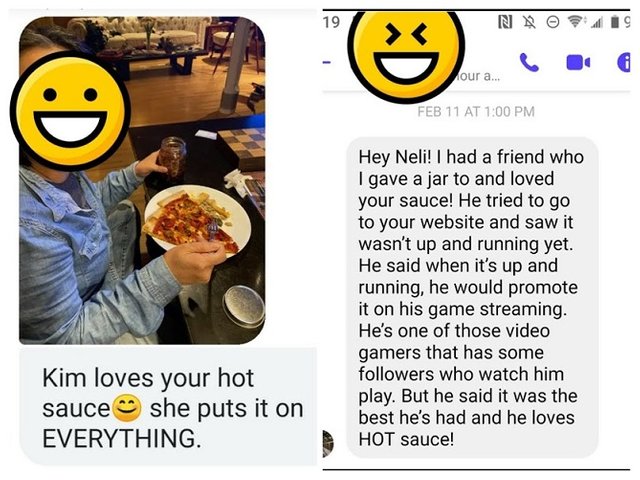 Friend's friend of mine testimony and good feedback about my chilli sauce, it's a highly addicted chilli sauce. By the way, Neli is my real name.
Thank you for visiting my blog,
@lugina.