Promo-steem || Educate my Friends about Steemit || 10% rewards to @promosteem.com
Assalam-u Alikum!
First greeting to all I hope you all are well and enjoy a happy moments of life. I am also good Alhamdulillah.
Hello @promosteem.com
My name is Muhammad Ahsan Sharif and on steemit my username is @ahsansharif. I am 19 years old.
I belong to Pakistan. I am the student of Bachelor science of computer science.
About two months ago I joined Steemit. Because of which I have a lot of knowledge about it, so I thought that this knowledge should be passed on to others, so I have taken this small step to spread steemit to the people. I hope you would like.
First of all I want to thank my head @cryptokraze who told me about steemit and taught me how to create my account and then taught me how to post. I am very grateful.
So now I'm going to tell my friends about steemit.
Live meeting with my friends:
I used to go to my friend's hostel to prepare my papers where we used to sit and prepare papers. There I once opened my steemit and my friend asked me what it was. Then I told him everything about it. I told him that joining him would be of great benefit to you through which you can learn many scales and also you can put your content here for which you are left out. There are many capable people on the steemit who pass on their teachings to others which is of great benefit to us. By learning them we can see the good things and do it ourselves. I told him that if you have any good skill then you can share on steemit which will benefit others and they will get to learn things and in the same way you will see other people's things and so will you. There will be benefits and if your content is good then the curator will reward you. Then I told him that by joining him you can learn a lot more scales and besides you will also be earning here which will help you to meet your expenses.
After a long discussion, he asked me to create an account for him so that I could work here and share my talent with people, so I created an account for him, which is shown in the screenshot below. Have been. I created his account and after creating the account I understood his whole profile what is in it and what is its benefit and then he started preparing to work on it.
Username who join steemit @dr-irfan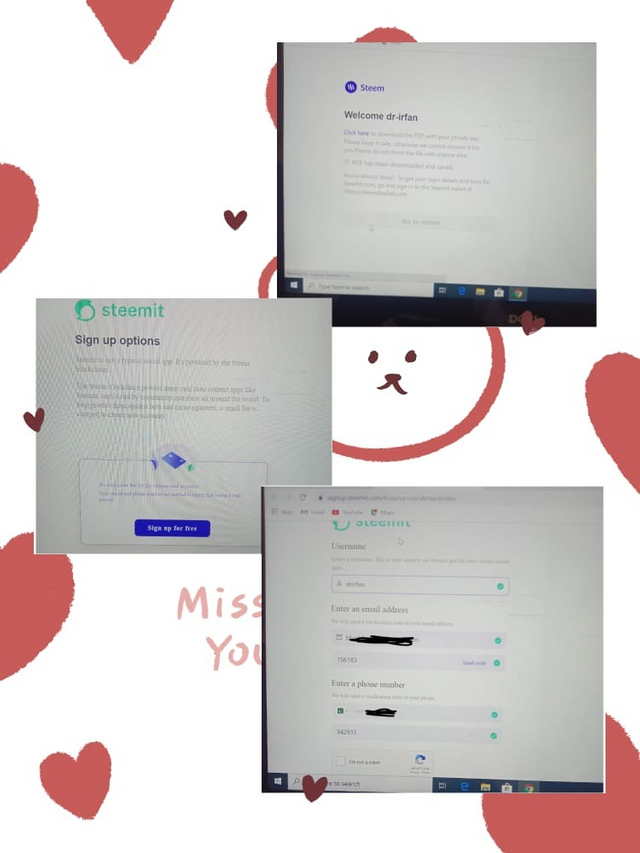 Account pics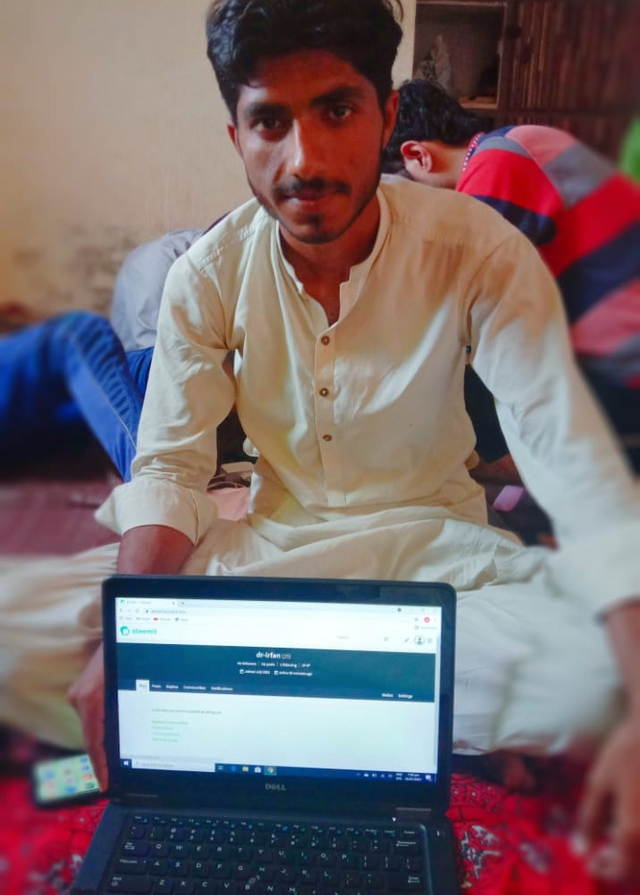 Ready to work

Online promote steemit:
A friend of mine told his friend about me that I am working on steemit so his friend asked him to give me this brother's number so that I can learn this job with him then my friend gave me my number. I didn't know who he was but I got to know him through my friend. Then I got a message from him on my WhatsApp. He told me, brother, I need complete information about steemit so that I can do my work on it, so I told him everything, what is estimate, as I mentioned above. I told my friend what steemit is, so I told him what is the benefit of steemit, so he said make me my account so that I can do it, but he did his job himself. Created because he already had a little bit of information so he created his account I'm telling you the name of his account.
username who join steemit @hsvideos
The account was created in it but I could not work beyond it, so I told him how to start my work on it. I first posted his introduction through which he Tell me all about him but he kept doing something wrong despite me telling him but still I was explaining to him properly so that his post would be well made and verified so I took a long time and explained everything to him He made his post which caused his post to be verified.
I am giving the link of his verified post below so that you can check that he has done his job well and he has also got the reward and the post has been verified.
Verify post link
Post Link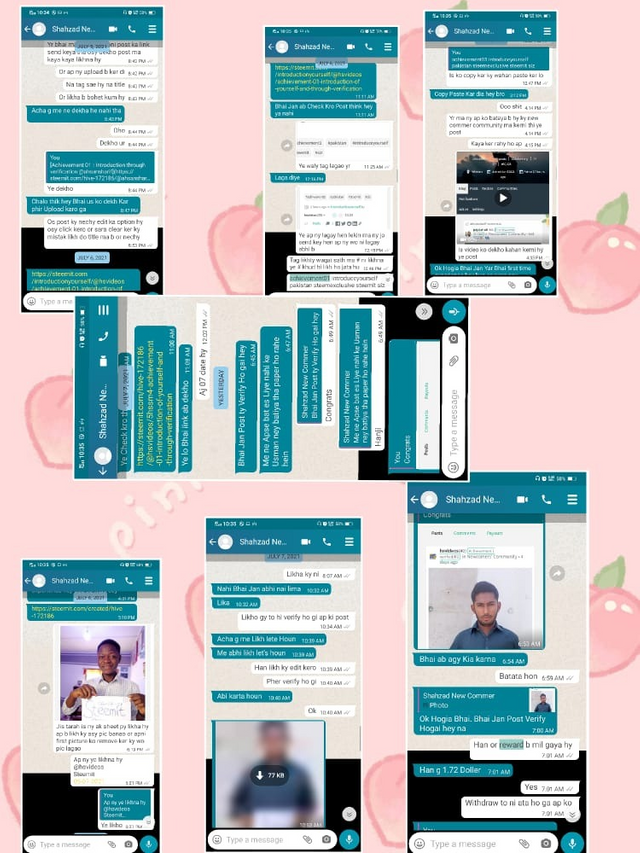 Chat Pic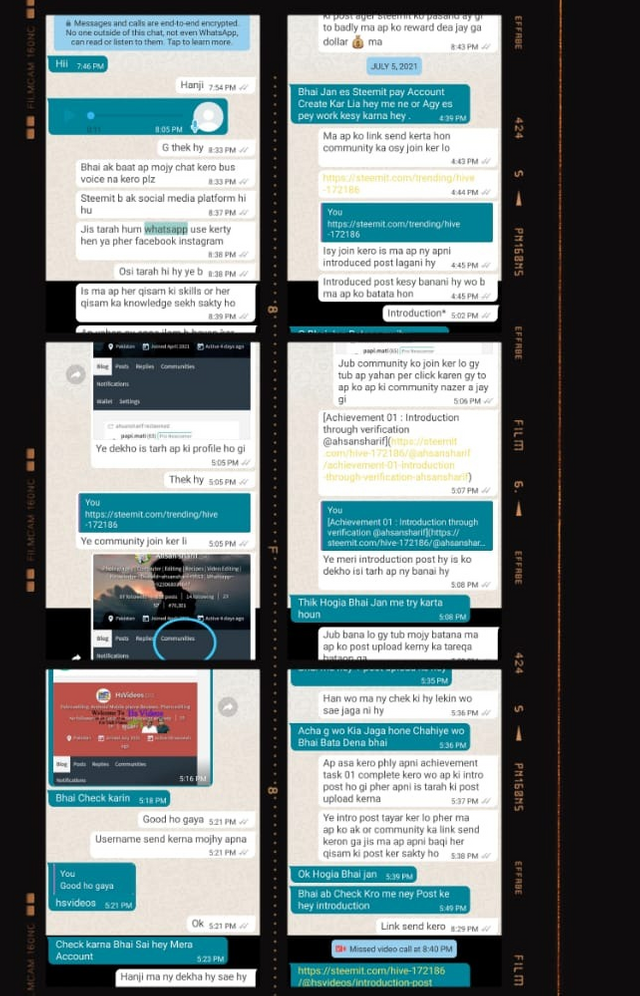 Chat Pic

My Goal:
It was a small attempt by me to promote steemit. My goal is to promote steemit to all around me, to my relatives, to all my friends, so that more people join it. Be able to and benefit from it.
I will promote steem, because I know more about steemit. So I think what you know should be passed on to others. Steemit is a platform where you can gain all kinds of knowledge. It has all kinds of skills.
I'm also sharing my 10% rewards to @promosteem.com

At the end I really thanks @cryptokraze who tell me about steemit 2 month ago.
I also thanks @arie.steem and @promosteem.com for this community.