ORDER NOW - PromoSteem Tshirt ( First Production Stage )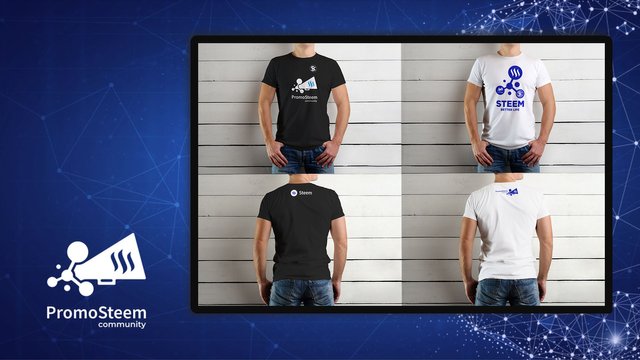 The PromoSteem community has been going very well and organizing promoters to continue doing promotional stuff, many ideas and creative ways have been created by the promoter to attract new users.
Because of that, we don't forget to build promosteem branding which we will print on t-shirts. This is expected so that community members have the confidence that #promo-steem is not only arbitrary, but #promo-steem will explore the world to promote steem.
In terms of this T-shirt design, we've been through a few weeks thinking about branding to match. There is no other design besides the design that has been prepared, this aims to maintain promosteem branding.
There are 2 designs that we produce, official and community designs. These 2 designs have significant differences where the official design only works on black t-shirts and the community designs only work on white t-shirts.
here we explain about the PromoSteem t-shirt design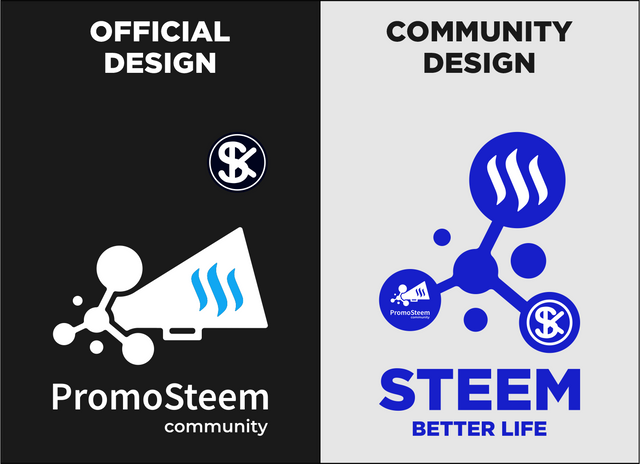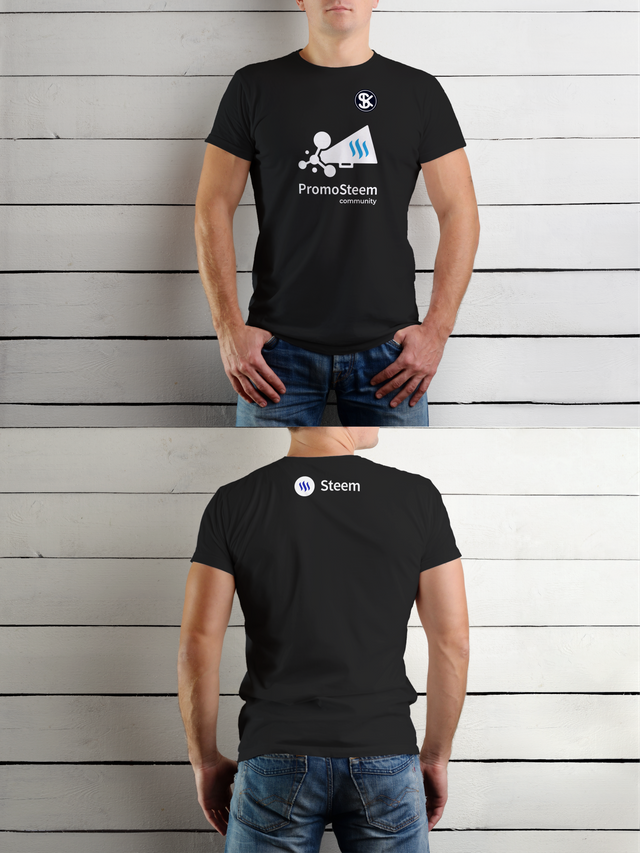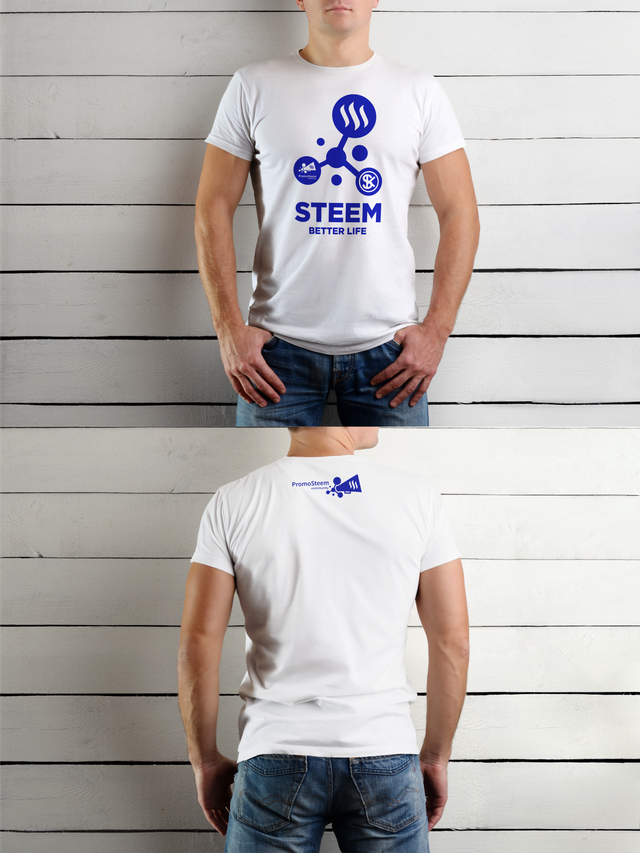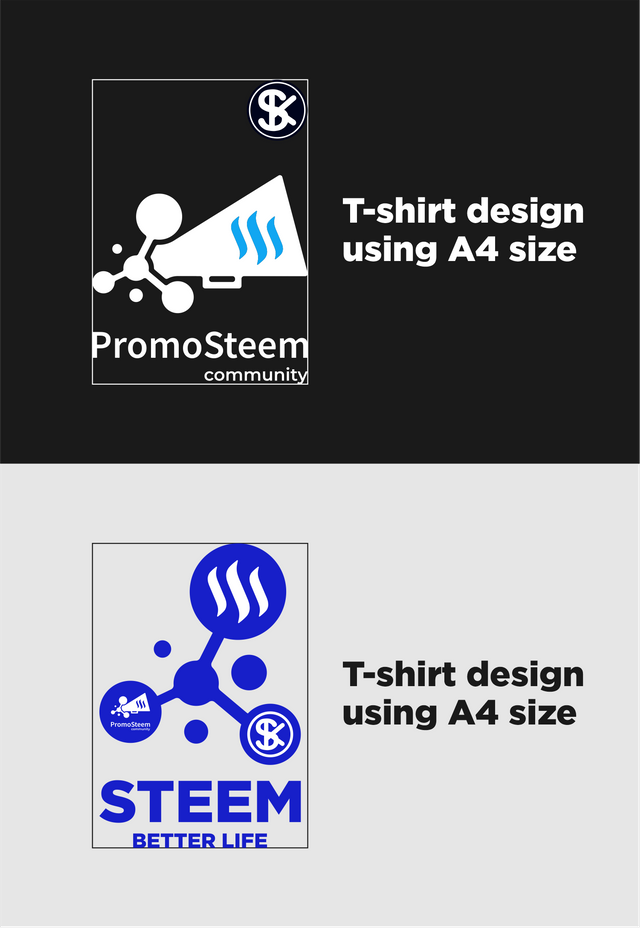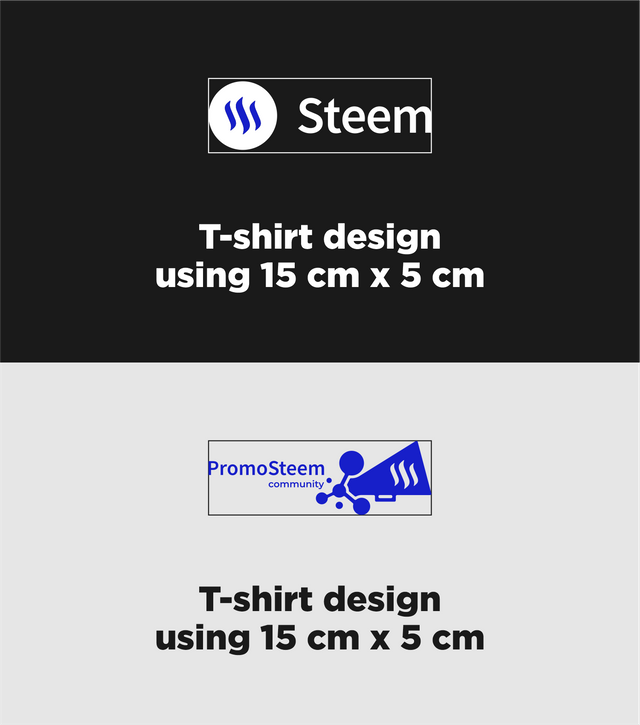 Official design means that only PromoSteem Team & Promoter is planned to use it and Community design is the one that will be used by the entire community.
we really hope, there is no other type of design in promosteem besides this design unless there are other things that will be discussed again by the Promosteem Team.
Everything related to the promosteem t-shirt design will be handled directly by each promoter from each country. so this t-shirt design file is only available to the respective team of promoter. If there are activities to be carried out, the promosteem shirt manager can be discussed with each representative.

Tshirt Production Manager
Contact the person below to place an order and size, payment is also made through them using their respective country money, other than the person below, they may not do production without permission from the PromoSteem team
Note:
Production Managers are not allowed to accept payments via steemit wallets. because we are keeping the current steem value.
Payments made by online payment other than steemit wallet, depending on the desires production manager
Payment for the first phase of production is made within 1 week, and the Production Manager will do a report.
The color of the tshirt is in accordance with the image above. production manager is not allowed to use other colors. we'll only have black and white
The Production Manager sets the price for tshirt in a reasonable prices, not looking for personal gain. its oke to get more money just for 1 cup of coffee: D
Official Design T-shirt
This tshirt can only be used by the PromoSteem Team and Promoter for promotional activities. ( Black Color )
Community Design T-shirt
This tshirt can be produced in large quantities and can be used by everyone at Steemit ( White Color )
Contact Production Manager
Indonesia
@pojan - discord id : pojan#8173
Philippine
@julstamban - discord id : julstamban#2464
Ghana
@mcsamm - discord id : mcsamm#3865
Pakistan
@cryptokraze - discord id : FxKraze#2451
Or, you can find us In Promosteem Discord
https://discord.gg/MbZzkT5mqV
We cannot produce in other countries because there are not many members doing promotional activities yet. For other countries it will be produced in the future

ORDER now and contact the Production Manager

Thanks to : @steemcurator01, @stephenkendal, @pennsif

PromoSteem Team
@arie.steem @pojan, @ponpase

Promoters Team
@julstamban Promoter - Philippines
@vipnata Promoter - Italy
@mcsamm Promoter - Ghana
@rex-sumon Promoter - Bangladesh
@nattybongo Promoter - Ghana
@cryptokraze Promoter - Pakistan



Author : @arie.steem
Contact Discord : arie.steem#4626
Twitter : https://twitter.com/ariesteem