Story Promo-steem to my friends monday, 29 maret 2021
STORY PROMO-STEEM
---
Morning spirit
Stay enthusiastic about filling the day with STEEMIT and my activities on Monday, March 29, 2021
Hello Steemit and friends ... How are you all? Hopefully all of you Steemit friends will always be healthy and be more successful ....
09.00 WIB
Today I woke up again at noon because today I still get a WFH schedule from where I earn sustenance in the city of Bogor and today I just input monthly data at home for the monthly report which I will immediately report to my boss at the end of every month.
10:00 a.m.
With a glass of coffee I start today's activity with enthusiasm, one by one every time I input my work using my old school laptop, but it is very meaningful and very useful for me to do data input work. It took quite a while to enter the data because I edited each photo of the report first and then inserted it in each column provided in the monthly work report checklist. While monitoring the work of friends who are in the Telkomsat building, Bogor for daily, weekly and monthly routine activities on this day.
12.00 WIB
It was already noon and I immediately took a break for lunch because this morning I haven't had breakfast where every morning I rarely eat breakfast in the morning, in between I was taking lunch my old friend called me to ask to explain about my steem blog and steem sea community. immediately agreed to visit my childhood friends house to try to explain about the steemit blog and steemsea community that I understand and if you feel confused I direct you to see the rules in the steem blog and steemsea community.
13.00 WIB
I arrived at the location of my childhood friend's house with my champion Ahmad al Furqon who was crying asking to come with me to the residence of my childhood friends and I immediately greeted them all, asking how they were all. Not much ado, I started to explain about the steem blog and the steemsea community from start to finish then they were all interested in joining the steem blog and steemsea community. I immediately made steem swallows for my friends, 4 steem swallows, each of which used the username that the brand wanted, among them: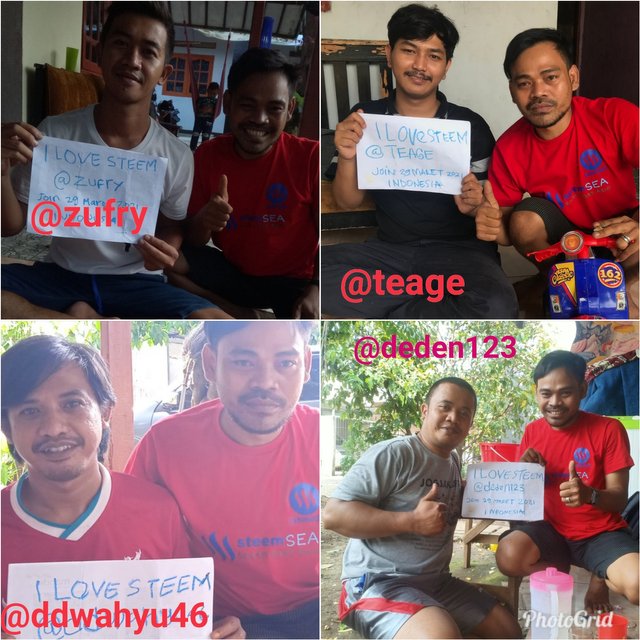 newbie member steemit
https://w3w.co/menghela.ulang.tidurmu
https://maps.app.goo.gl/zAZUtmmg4Ck2VdAQ7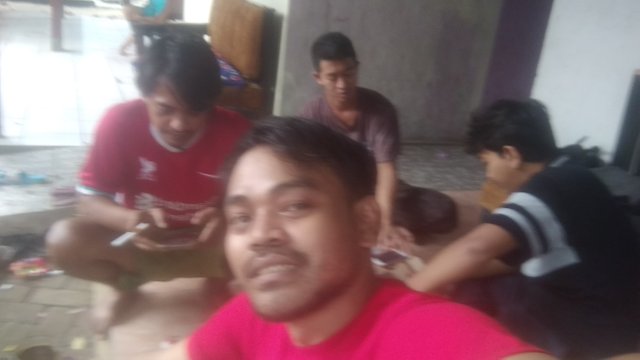 selfie to my friends
That's my story. Monday, March 29, 2021. Everything I write and capture in THE DIARY is a true story for all of us, I hope Steemit friends continue to support and are not bored with the diary that I write.
And I don't forget to say thank you very much to @alhasan who introduced me to steemit. And do not forget, I ask for guidance to @ radjasalman, to do the writing on this blog and for colleagues @sofianiskandar, @ elsistrisetiawan, stay enthusiastic in writing, the important thing is we try hard first, God willing, the results can not lie, amen.
Sorry if there are words that are not neatly arranged and do not please friends who read my diary.
Best regards from me, you are all extraordinary and successful always amen.
CC: The spirit of newbie user @ddwahyu46, @deden123, @teage and @zufry we are both learning friends