Promoting Steemit in Pakistan | Zoom Session to Create Awareness and Onboard Students | 30% to @steemcoffeeshop and 20% to @promosteem.com
It would be unfair if I start this blog without mentioning @arie.steem and his team who are doing excellent work in promoting Steem to the masses through this wonderful community called PromoSteem. I have been looking at the activities of the PromoSteem team and members about the marketing and promotion of Steem and all of them inspire me to start doing the same in my area.
So I decided to take action and start promoting Steem to people in my circle. As a lecturer, most of my audience are students and they are the right targeted audience for introducing Steem because they have the energy and passion to learn things.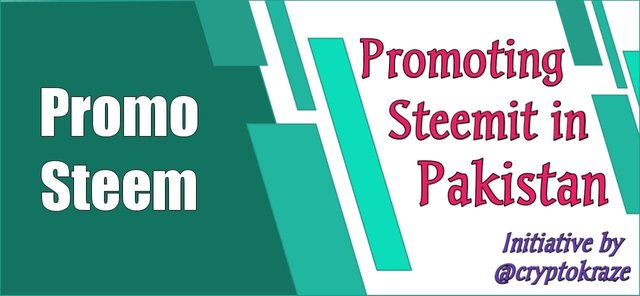 Idea of Doing Zoom Session


The next thought in my mind was how to start my promo activities because we are in 2 week lockdown and almost everything is closed. This made me think that I should postpone it till next week after Eid but I would like to pay my thanks to @arie.steem who motivated me to start doing things. So, I decided to do a Zoom session with my students and giving them basic awareness about steemit and get them sign up.
The Zoom Session Invitation was sent out to groups on Telegram and whatsapp about the session time. It was decided that we will be having Zoom session on 11th May on 02:00 PM.


Number of Participants


The session was started on time and we got 33 participants who joined the session. I started with basic introduction to steemit that it is a decentralized social media platform that pays for your activities. There was excitement among students to know that they can get paid for their activities because they were mostly wasting time on other social medial platforms.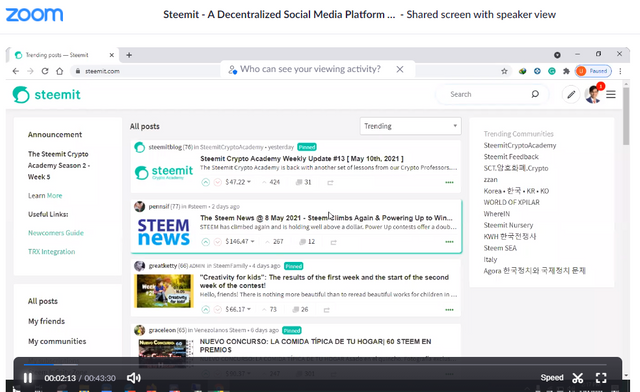 Explaining Sign up Procedure and taking their 1st Action


After giving a brief introduction about steemit, I started to explain the process on how they can sign up on steemit. I also provided them with my post where I have explained step-by-step process in my Steemit Education Series on How to Sign Up on Steemit.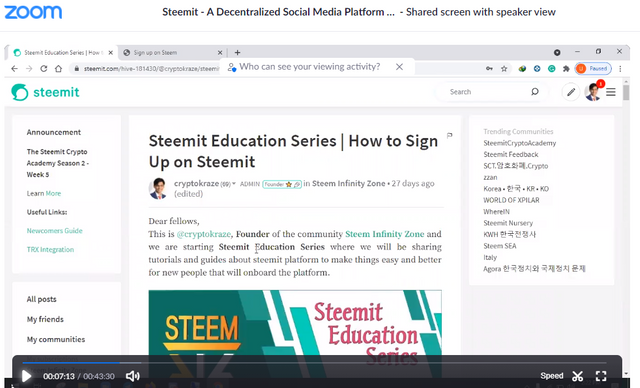 There were inquiries among students that what they will be doing on steemit. So I further explained them about their first actions that they can take after joining the platform. I briefed them about joining two communities where they can start their activities immediately.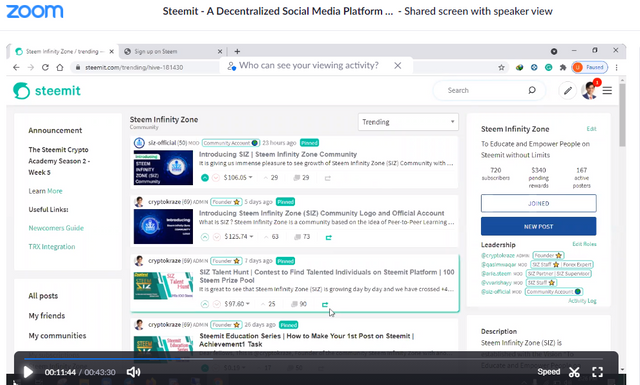 PromoSteem
A platform to share their promotional activities that they will be doing to bring their friends on steemit.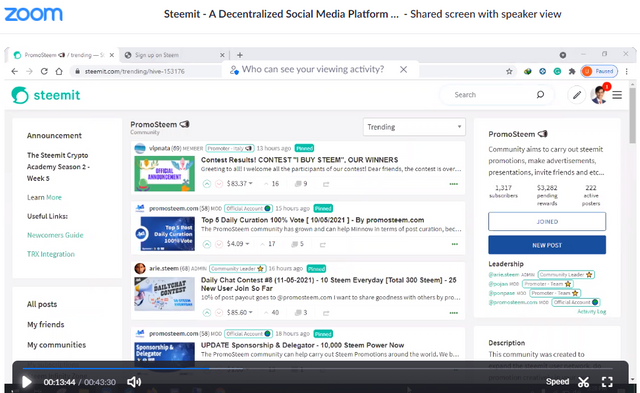 PromoSteem Contests


I further briefed them to take part in the following contests that are going on in the PromoSteem Community.
Daily Chat Contest - 10 Steem Every Day
Speak for Steem on Instagram - Total 300 Steem in Prizes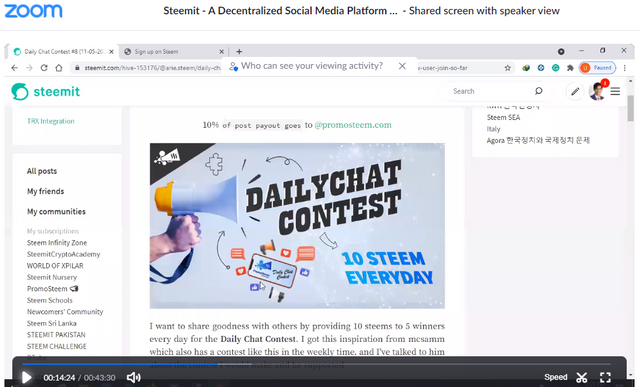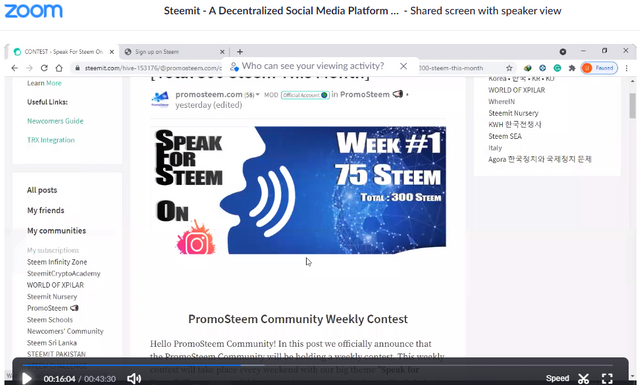 Questions by Participants


At the end of the session, there was a question-answer session where I answered the queries of students. I explained and answered all the questions asked and it was a great engagement segment of the session.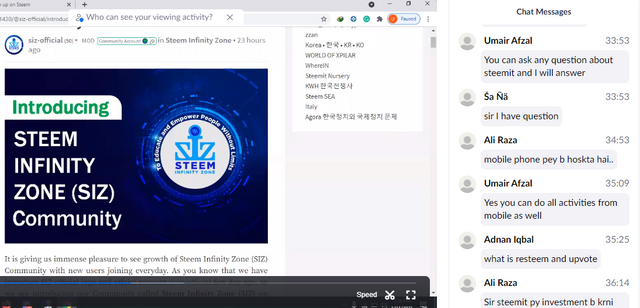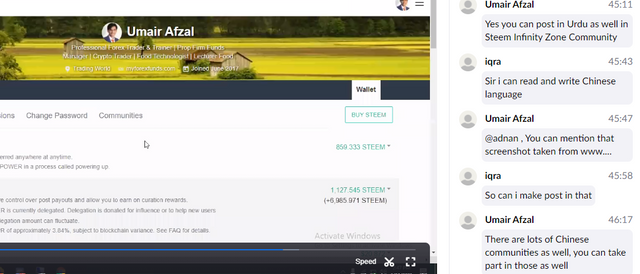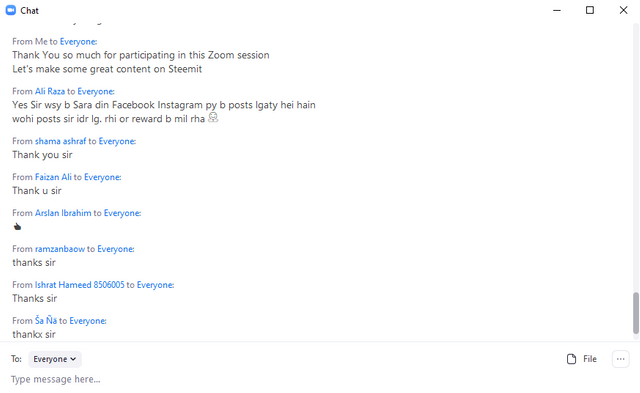 Way Forward


I am planning to arrange a live session after Eid when Lockdown will be lifted inviting experts and students from different fields of studies.

I will be doing regular meetings with the team to discuss and develop plan of action that will help us in making better promotional strategies.

I will be running campaigns on social media platforms to introduce steemit to new people.

I will be running campaigns to select representatives from different cities and universities in Pakistan.

These representatives will be given promotional strategies and a budget to carry out these activities.

We are going to target students in colleges and universities and this will bring more numbers on the platform because all these students will be bringing their friends and family to the platform.


Final Words


This is just a little effort to start my Promotional activities for steem. I would like to thank @arie.steem and @promosteem.com team for supporting me in this effort. I know there are lots of areas for improvement and I would appreciate your valuable suggestions. I will make sure to implement all the strategies and suggestions provided by Promosteem team and bring on people who will create value to the platform.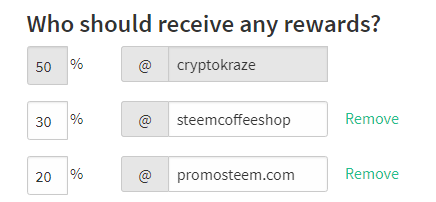 Thank You
@cryptokraze