You are viewing a single comment's thread from:
RE: Daily Chat Contest #6 (09-05-2021) - 10 Steem Everyday [Total 300 Steem] - 9 New User Join So Far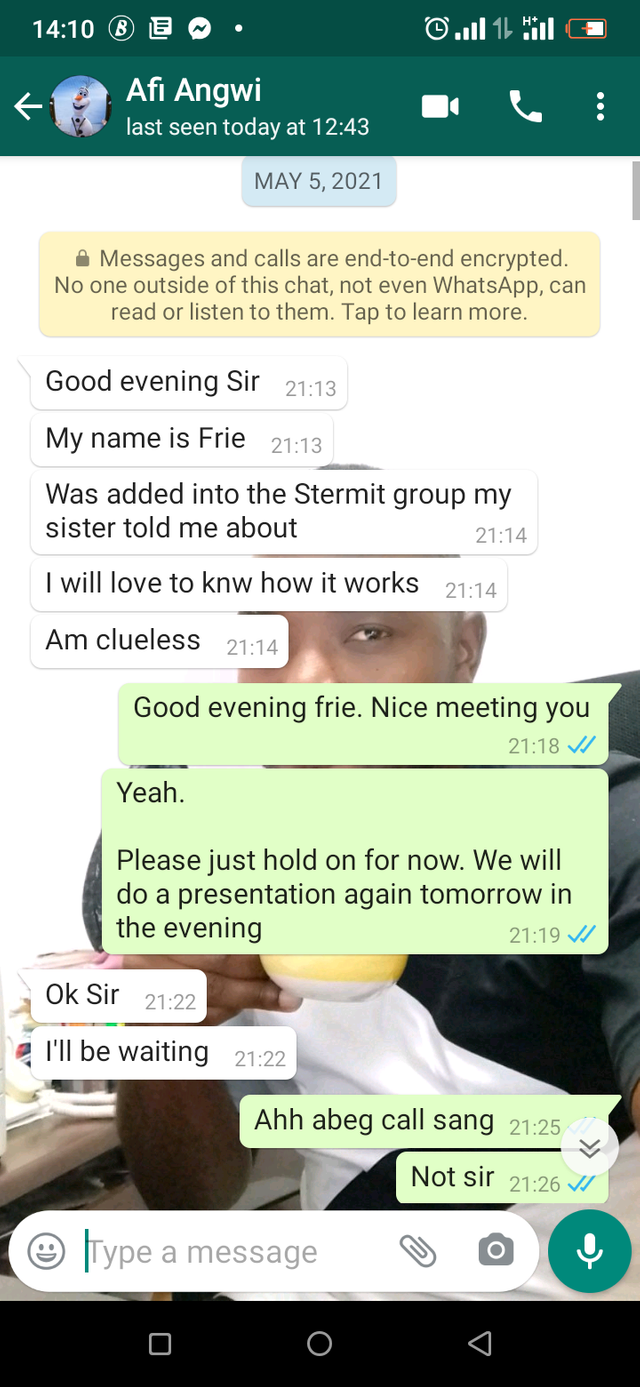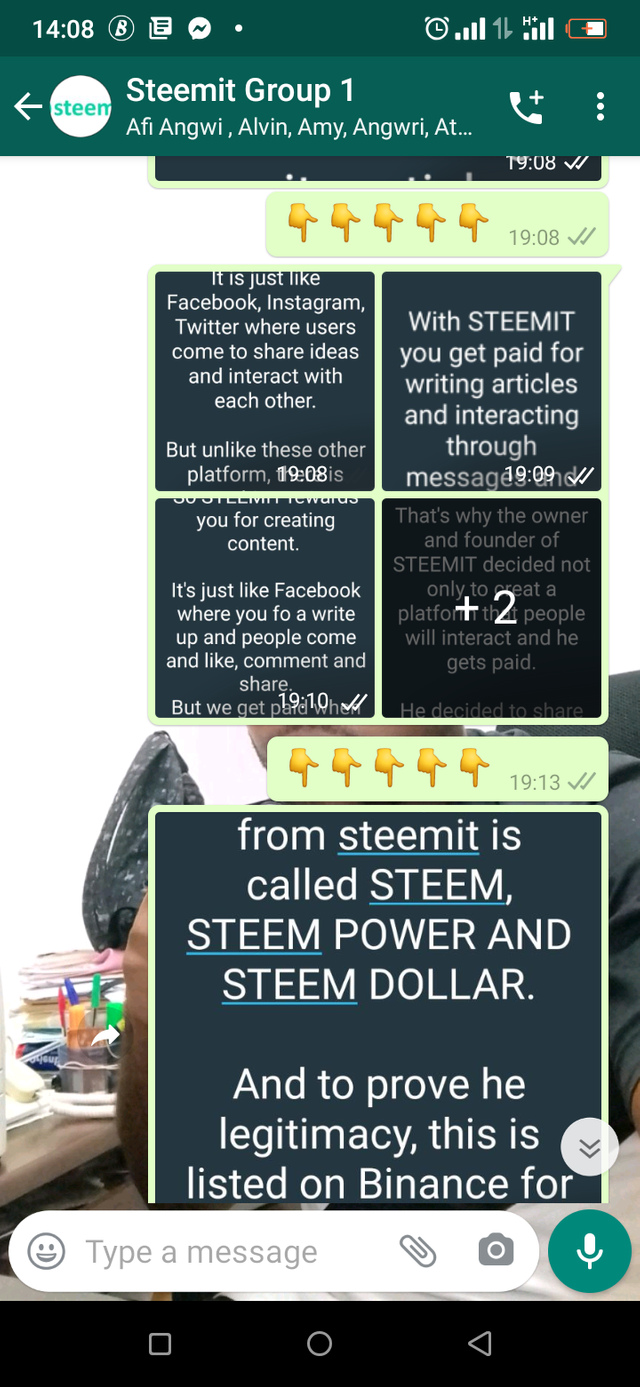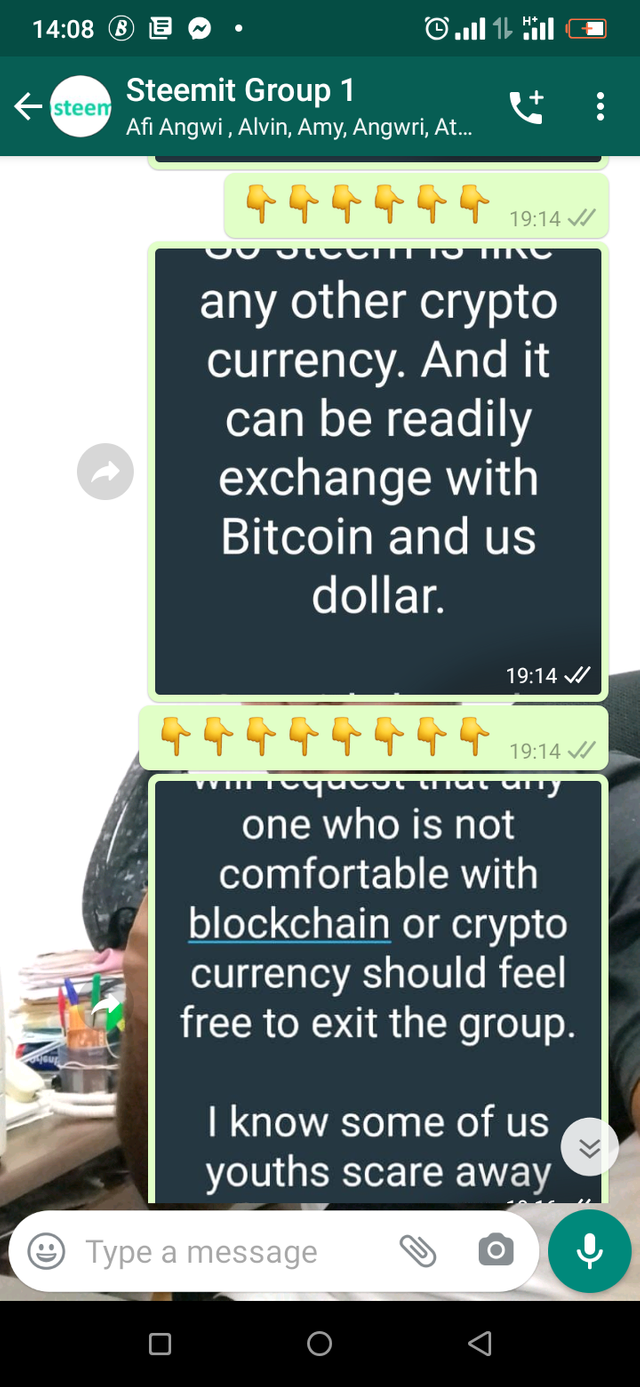 This is a screenshot of My explaining steemit to a group I created recently. Just recently joined steem and I want to sensitize my friends.
I Successfully got about 18 persons registered yesterday.
Usernames.
@kisuhtripp
@nonche
@daprinzlibrary
@ebueblaise
@frielum
@fonyongruth
@toomuchmoney
Just to name a few.