PromoSteem Shirts Are Ready! These Shirts will be Distributed/Given to the Interested People in our Community
10% of the rewards of this post is set to @promosteem.com

20% of the rewards of this post is saved to be added to our Feeding Program/activity.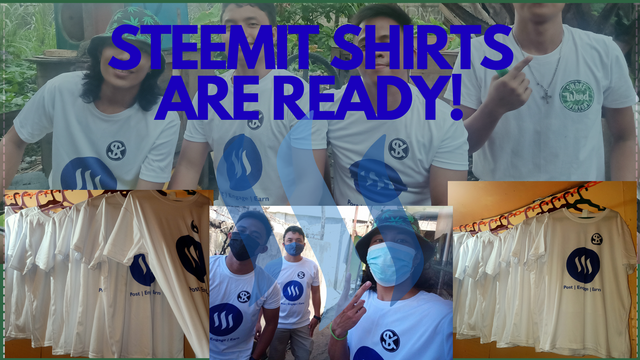 After waiting for so long, the Steemit Shirts is finally ready! This has been long overdue but we're getting it now. The ordering of the shirts online took so long + the printing of shirts from @gilbertthegreat & @traderpaw (thank you so much for being a trusted Shirt printer!), and other stuff.
Massive shoutout to Mr. @stephenkendal for supporting this initiative. He's given/supported 100 Steem for this, words aren't enough to thank you, sir. Also, I supposedly gave 1/3 of the Steem donated to @julstamban for his community in Laguna and also be sent with Steemit facemasks but the restriction in their area (quarantine) preventing him from sending the facemasks to us. That's why he's sending it back to my friend @aivanav and @belsoronzto support our Feeding program for the kids instead. You can check their posts here:
---
It's Ready!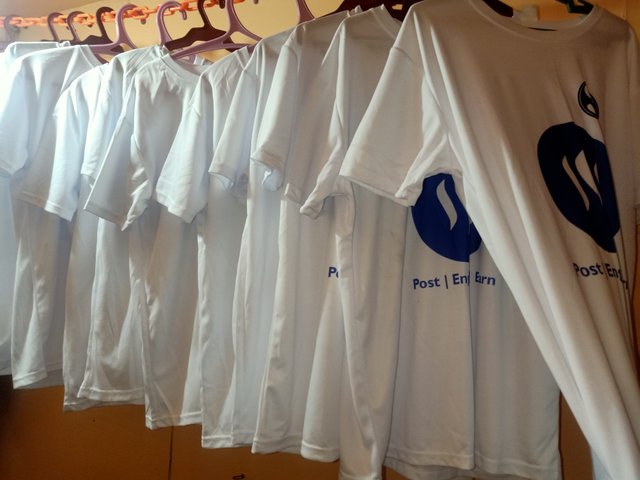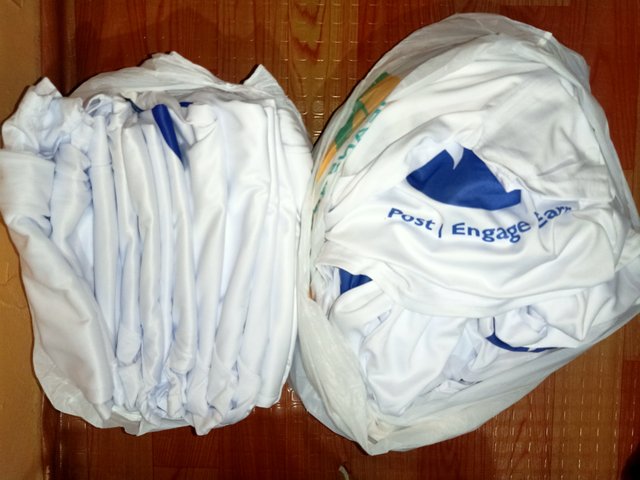 50 Steemit Shirts are now ready to be distributed
So I have started giving these shirts to the people who are interested in our area about Steemit. Note that this is not only about giving Steemit shirts for free but also our main goal of onboarding them to Steemit having *the basics of the platform*. The Steemit shirts give them the feeling of belongingness to a community. They can use these shirts too in whatever they want for their blog posts or when they are planning to host activities to prove their authentication.
The process of promoting is simple. First, the shirts we are using give them the initial thought of interest what's with the shirt and what is Steem. This entry point allows us to explain what Steemit is all about, then plan with them to conduct a formal/arranged meetup (physical or virtual) to explain more the concept and technicalities of Steemit and Steem as a currency.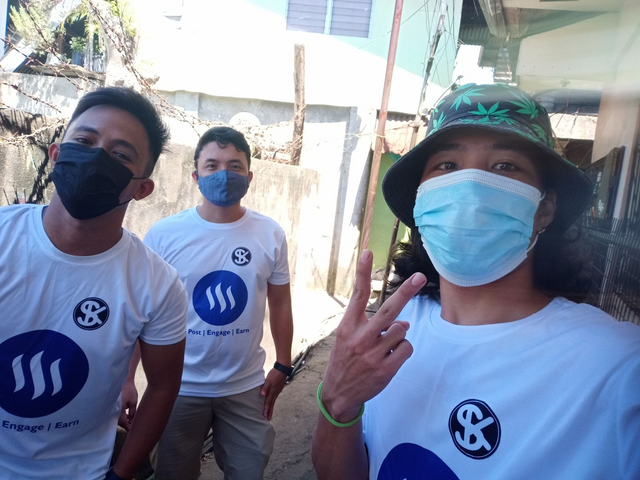 Photo of us @jassennessaj, @belsoronz, @aivanav as we head to the Public Market
Follow-ups and guidance will be the next challenge. These new users will for sure have series of questions and it is my job to try to explain it to them in such a way that it is understandable in layman's terms. As soon as they are now well equipped with the basics of Steemit, that's the time we start letting them explore the platform. The Group Chat we created serves as our communication channel (and in Steemit too!).
We started Using the Shirts!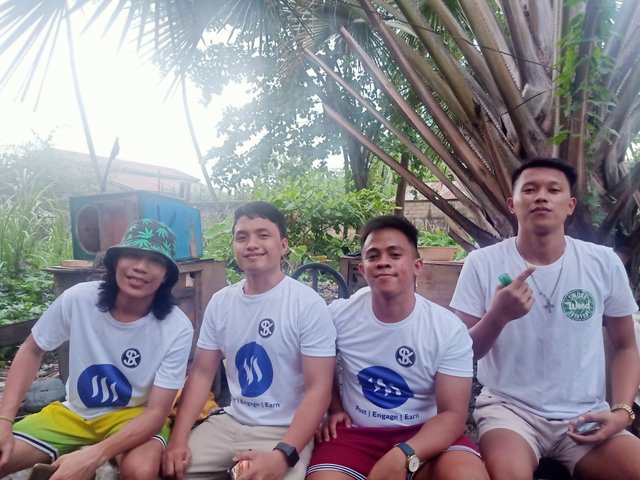 Our recently concluded Feeding program for the kids in our Sitio was a success. Since I had a spare of 25 Steem that time, the three of us
@aivanav
,
@belsoronz
, and I planned to conduct a feeding program like this for the kids. Covid-19 has really affected us and a lot of kids have been malnourished because of poverty. This program might be one of the simplest programs to be realized, but this has given us a door to make this consistent.
We have 3 good locations that we can rotate for the program. The tiredness and money spent were incomparable to the joy and smiles we brought their faces. These kinds of things inspire our kids to grow and become better.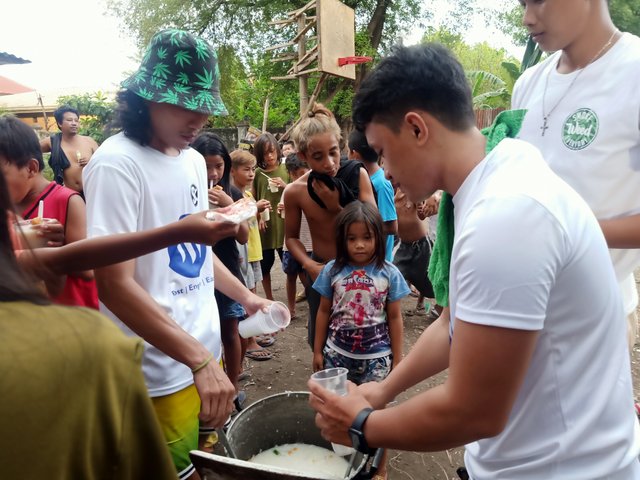 ---
Physical and Virtual Meetups to Onboard more Users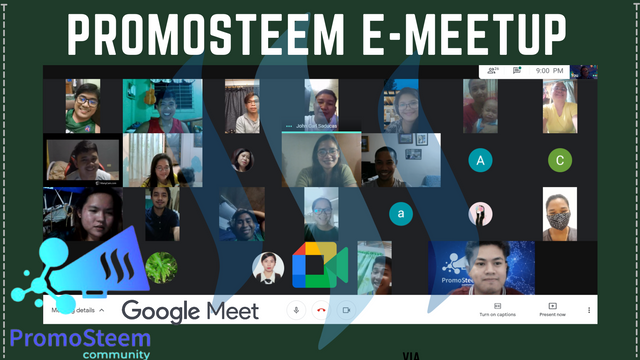 Thanks to these childhood friends @aivanav and @belsoronz, our community programs were now realized. We are now planning to onboard our barkadas(friends) here and be part of the platform to earn. Although both of them currently have minimal knowledge about Steemit and cryptocurrency, it is my job to educate them in understanding the platform.
From what we've seen, we believe we will grow here as a community and help each other. Steemit now provides a huge opportunity to us and our friends. We are looking forward to seeing them joining us here and create content.
Massive thank you to @stephenkendal for the sponsorship and support, @steemcurator01 for the votes I received that I powered up to vote these users (I currently have $0.05 upvote value), the PromoSteem community, and Steemit Philippines for supporting Filipino posts. More power to you and God bless!