STEEMIT UNIVERSITY CAMPAIGN UPDATE | + MY REALIZATIONS OF POWERING UP LONG-TERM
10% of the rewards of this post will be sent to @promosteem.com. The remaining rewards will be used to power-up (both Steem and SBD rewards).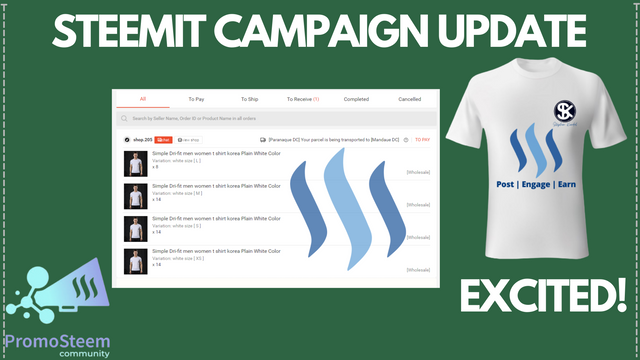 This is just a short story of how my thinking shifted from just a typical PromoSteem promoter into becoming an active curator someday. Just when I saw a conversation of sir @dobartim and brother @arie.steem about how do admins, moderators, and promoters manage their rewards. The conversation struck me and made me realize one thing - focus on growing your account.
And so, this account will all about be about growth. From growing our community, growing my network in Steemit, increasing my knowledge, and most importantly growing my individual account in Stake.
So from now on, I'll be focused on powering up my Steem and SBD rewards and will be cashing out the rewards set for the Steemit University Campaign (Steemit Shirts).


A screenshot of my powered-up SP after getting my payout
---
Steemit University Shirts Campaign Update!
So I've been trying to find ways to reduce the cost of the Steemit shirts to print out more. Initially, I was only planning to print out 50 shirts in total but luckily good things had happened:
I have found a supplier that offers dry-fit white plain shirts for 30% lower than my previous purchases when I launched my Steemit campaign a few years ago.
I sent around 10-15 shirts to my friend @julstamban, who is also a PromoSteem promoter in the Philippines. He will also be using those shirts to promote Steemit in his area.
I found @traderpaw, who has a printing business, and offered a fairly good price for printing the shirts via sublimation. Thank you so much!
The recent e-meetup was a success and there have been a lot of new Steemians who were present at that meetup! They got a reserved shirt from me.
We are busy preparing for the next Google Meet virtual meetup!
---
Steemit Shirts are Almost Ready!
Once I received the shirts from Shopee, they will then be printed by @traderpaw and her husband. So excited to see those shirts available and conduct meetups!
Since covid restrictions in our area in Lapu-Lapu City is now light. Meetups are now possible only by just wearing facemasks and bringing face shields with you. Will this be possible? Yes, and this time we look forward to creating an active and united community. The distribution will also be during the meetup for those who can attend but with exceptions.
---
Setting Up a New Goal
The long-term goal of this account is to make it sustainable and curate content. I was able to accumulate as much as 7,000 Steem Power before and I don't think that sets the bar high. I start the change today.
Thank you for Supporting Us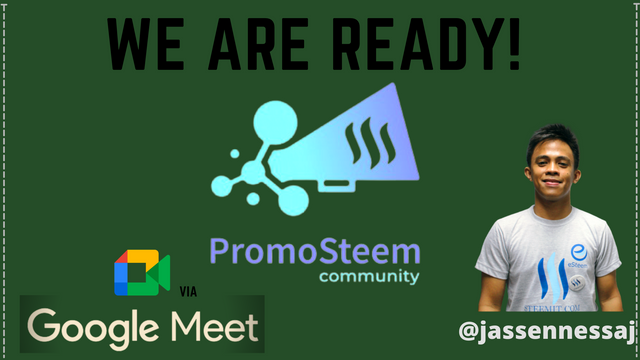 I'm forever thankful to the people who have been helping us to launch this campaign. I'll make sure to liquidate all of the expenses and provide a transparent cost of everything.