Contest: Promosteem Talent Show (Over 60 steem prizes to be won) Giving a music/rhythm to a poem @elisnext2you - FIRST THING TO SAY: KEEP POSTING
Before the contest ends I would partake my entry to the contest.
Good morning fellow steemians! Hope everybody is coping up with our recent situation. This is me @jenny018 from the Philippines would share my entry for the contest in #Promo-Steem Talent Contest Promoting Steem with our talent. Thankfully Sir @nattybongo make a beautiful contest which will help steemians like me to express our deep thoughts and feelings through joining his contest.
Without further ado, I would share to you my talent in promoting steem by means of singing. I am not a professional singer but I really love to sing and as my way to communicate other fellow steemians I would do an acapella song, well actually this is a poem by @elisnext2you entitled First thing to say: keep posting.
The message of the song is clearly relayed to fellow steemians who are new in this platform to strive hard to reach their goal and be on the top. It's not an easy thing so you should do the best that you can to commit your dreams to become true. And because of that I made the poem a music by putting a rhythm on it. Well I just hope I give justice to the poem.
Below I attached the poem.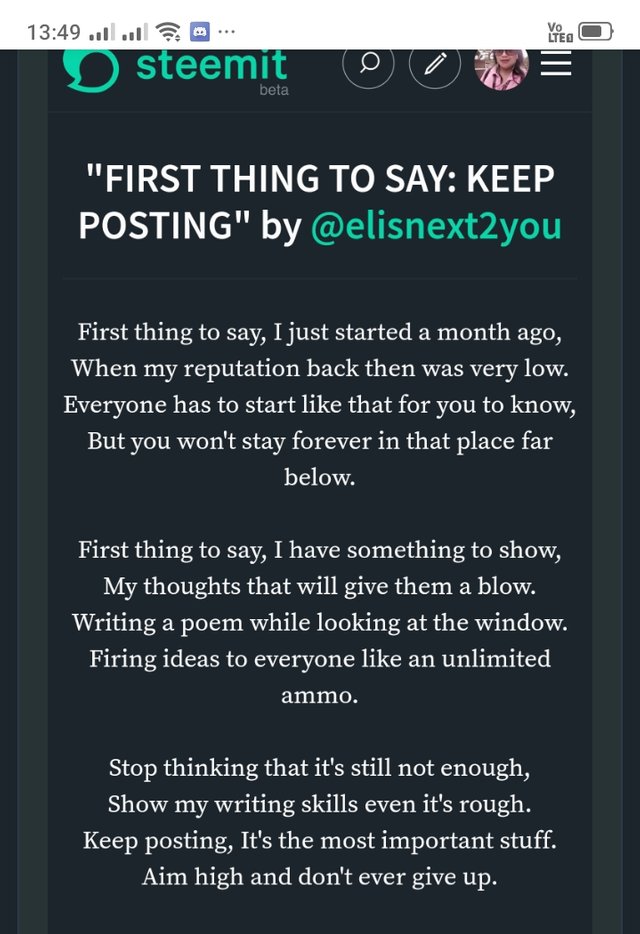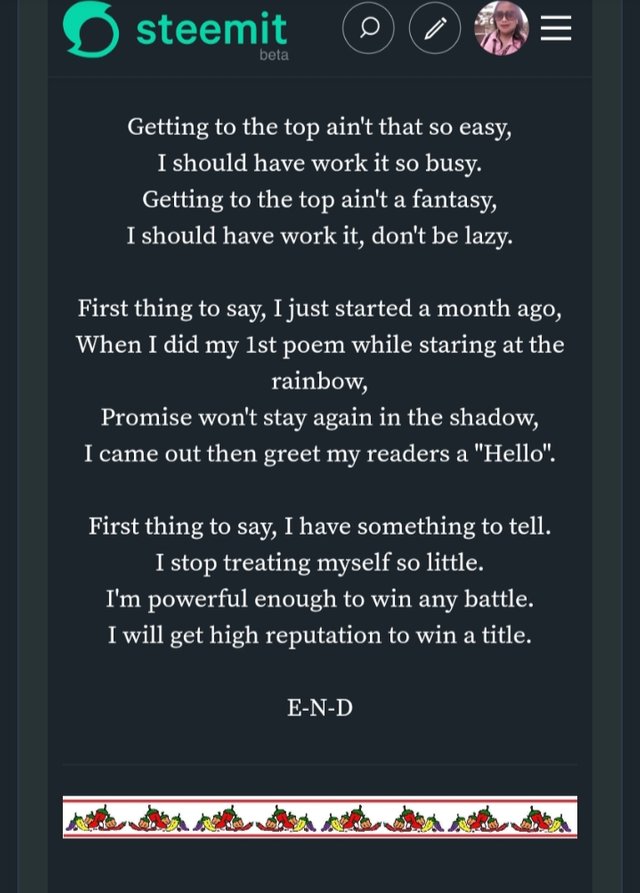 I hope you will appreciate what I presented today and take time to drop by.
Always,
Lala @jenny018