PROMOSTEEM: Talking Steemit Over Lunch With This Amazing Steemians
Buenas Noches amazing and great people!
STEEMIT has already been a part of my life. I always bring it wherever I go, it's always here in my mind.
And because of this platform, I was able to find genuine friends. People who listen to my heartaches and slapped me with words whenever I did a wrong decision in life. Because of that I was able to wake up and realized that my actions has a consequence at the end.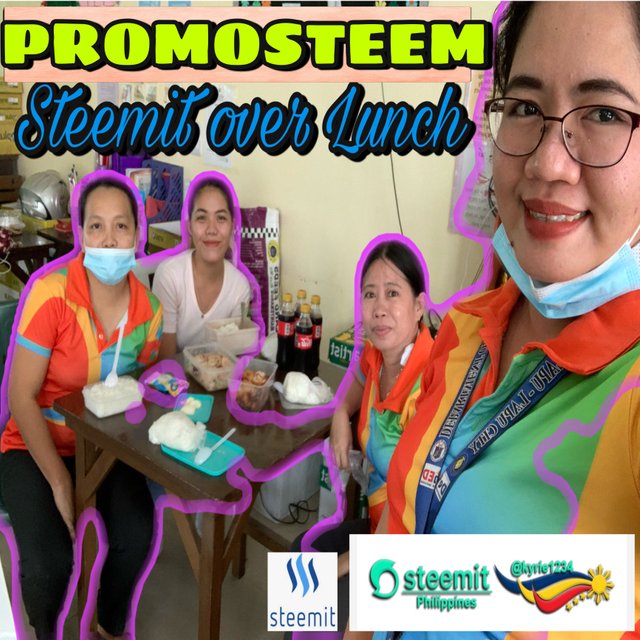 Just this week,
@abby0207
, a friend/colleague of mine told me that she had prepared a lunch for us. This girl is a cheerful giver who won't ask something in return. I know God is going to bless her more.
TSIKA about Steemit Over Lunch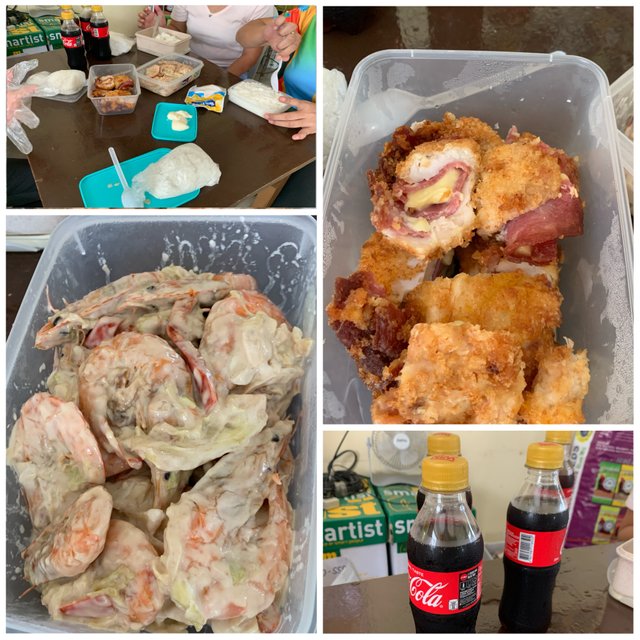 Mam Abby prepared a sumptous lunch: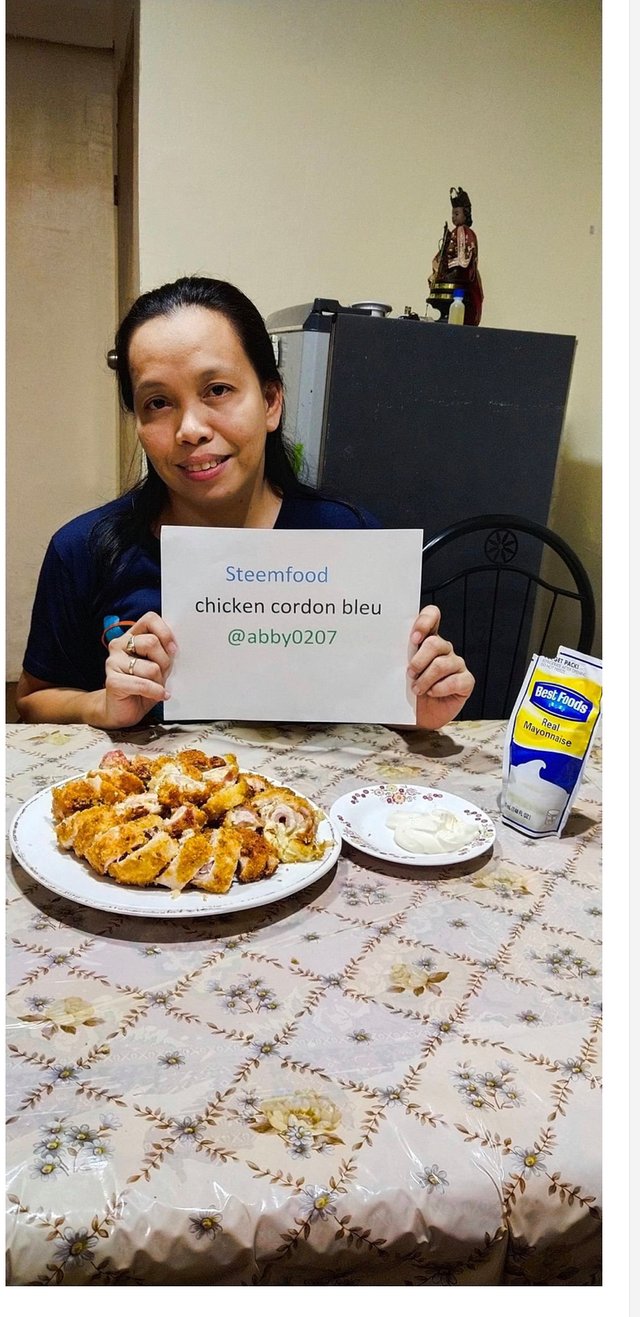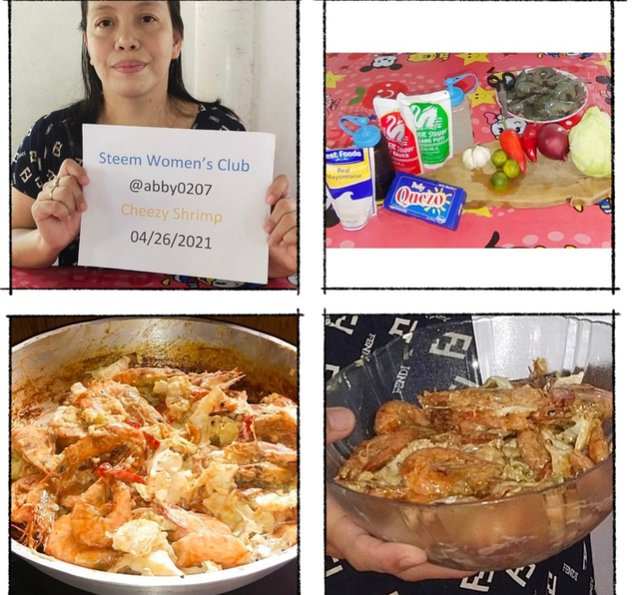 *If you want to try the recipe, you can visit her tutorial on the link above.
I'm with
@fabio2614
,
@abby0207
and another colleague mam ethel (we still tried to convince her to join steemit). We really had a great lunch with this amazing people.
While eating,
@steemit
has always been our topic. We talk about the following:
How to Promote Steem
Why do we need to power up?
What are the other strat in powering up?
How to Trade SBD
How to Join Different Contest
How to Create a Good Post
How to Support Fellow Steemians
Aside from we feel full of the delicious food, we are also full of the knowledge we got from our discussion.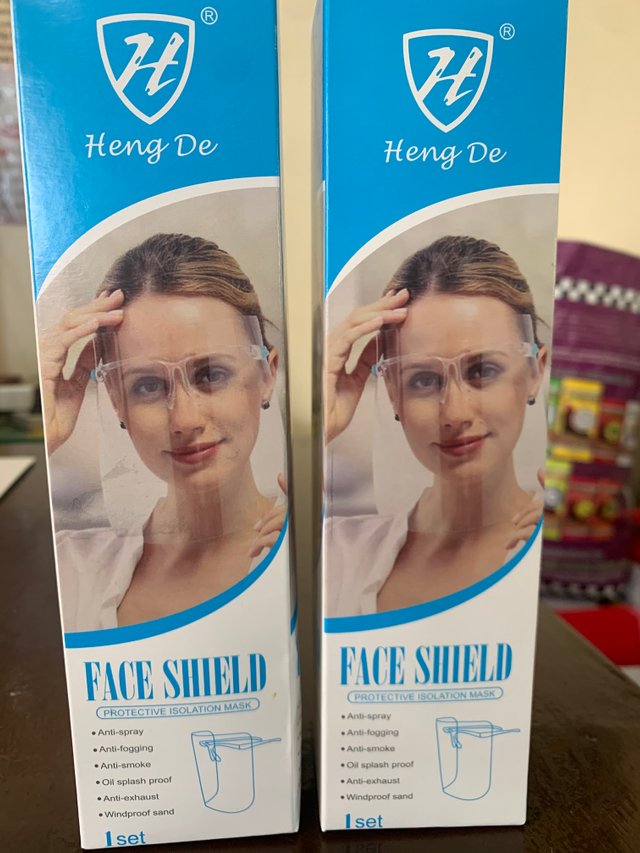 We ended our discussion and mam abby then again share the remaining face shield she gave to the parents, you can check the link below on how she do it.
I am so amazed of this teacher. I hope and pray that she will live longer and could help the needy. If you are going to check her account, most of her post are act of kindness.
I guess that's all for now. Thank you and have a great day!
Love Lots,

---
About the Author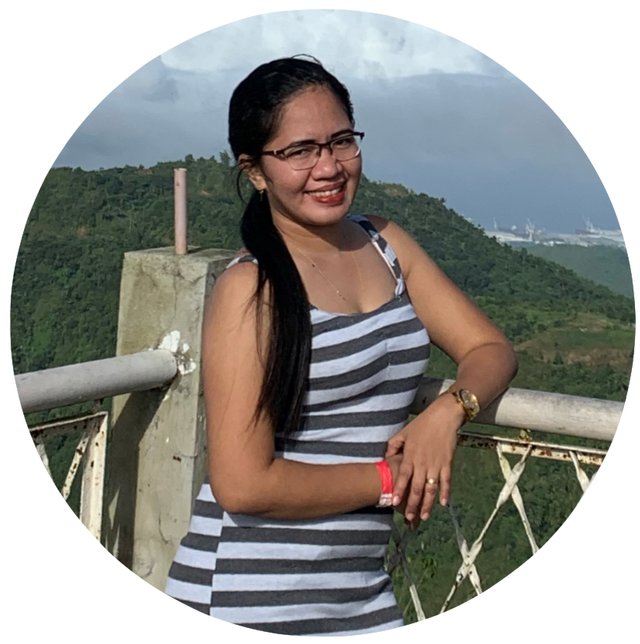 Aloha! @kyrie1234 is a Public Highschool Teacher handling in Grade 9 Math. She is the adviser of Grade 9- Special Science Class. She has a daughter who is 2 years old. She loves to explore the world and see its wonders. She wants to learn cooking and baking. She also loves different artworks and admires them. Again, thank you for the support.