PROMO STEEM PHILIPPINES | FIRST VIRTUAL MEET-UP Hosted by @jassennessaj and @julstamban
Hello My Fellow Steemians!
How have you been this days? Hoping that you are in good condition despite of the pandemic that we are still facing nowadays. Today I just wanted to share with you the generative session of promoting steem that was initiated by @jassennessaj and @julstamban as our Philippines promoters. They conducted a virtual meetup via Google Meet last April 19, 2021.

With the COVID-19 world we live in now, many meetups and community events are moving to virtual gatherings to maintain the operations without risking the health of each individual. I am so glad that @jassennessaj and @julstamban conducted an online meet-up that helps bringing Filipinos steemit members to come together and help the newcomers to understand well on how steemit works and on how to become an effective content writer in the platform.

These are the topics that were widely discussed in the meet-up session.
The first golden rule when joining Steemit.
It was highlighted here that when joining steemit the first thing we need to do is to really save and keep our passwords. So we need to have a lot of back-up back-ups of our passwords for us to be really safe.
Introduction of a Steemit Post.
The Importance of different Steemit Keys.
The visual below shows the level of the different keys in Steemit:

How to set up your profile.
Three tokens of Steemit - Steem Dollars, Steem, and Steem Power.
Steem Power (SP) delegation.

How to Earn Steem.
How to Create a Post.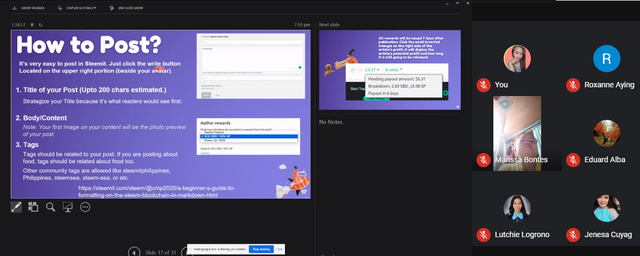 I think this is the very important part for you to be notify. In blogging you need to be more creative in your content and be careful with your tags. Whenever you write a content, don't just cover a topic, share a story as well.
How to Put Steemit Tags on your Post.
What are Resource Credits and how does it affect your activity on Steemit.
How to increase your Steem Power (SP).
Communities that you can join.
In this topic, maam @jenesa was pointed to shared her ideas on how to become an effective writer and in which communities do you really belong. She said "We need to find our strengths". She also shared the various communities that she joined.
Useful Steemit tools you can use.
Discord Servers.
In the middle of the discussion and in the end of the discussion, there were questions asked and there were prizes that were given. 1 steem for one question and there were also time that 1 question for 2 steem. I was glad because I received 4 steem from @julstamban. They were also open for any questions that the members will raise.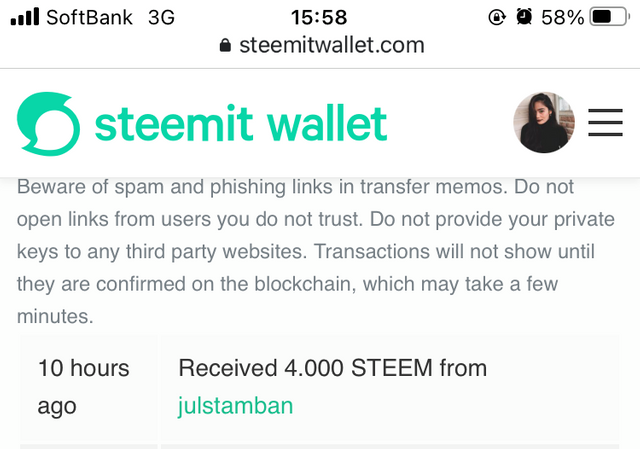 To sum everything, the meet-up was very successful and they delivered the topic very well. We gained a lot of knowledge from our host who gently and widely discussed the different topics. I was pleased to joined this first virtual meet-up and looking forward for more meet-ups.