PromoSteem T-shirt Distribution | The Spirit of PromoSteem Indonesia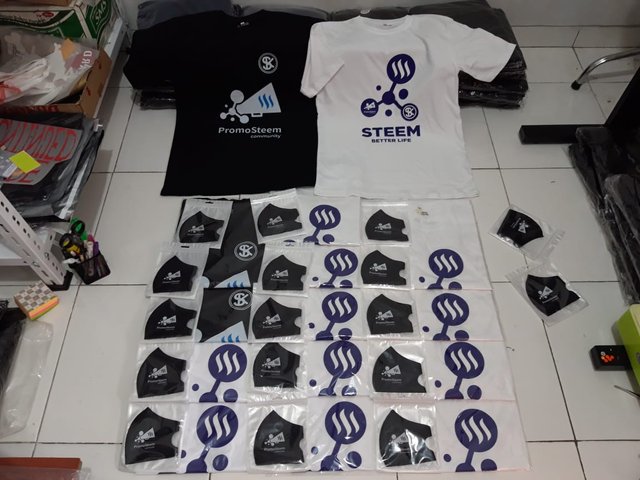 Prepare yourself to order the second stage of PromoSteem t-shirts

The development of steemit in various countries to date is going very well, one of which is in Indonesia. Seeing the enthusiasm of PromoSteem carried out by many steemians in various countries in their own way, we should give more appreciation to all of them.
The PromoSteem community is also growing very well in various countries to date, this is proven by the many selected promoters from various countries, they have also worked as well as possible to advance steemit in their area.
Of course, we are proud and grateful to all steemians who are happy and enthusiastic in doing PromoSteem, anywhere, anytime and in any way. Of course, thanks also to the PromoSteem leader @arie.steem, to all sponsors who have joined to support every program carried out by the PromoSteem community.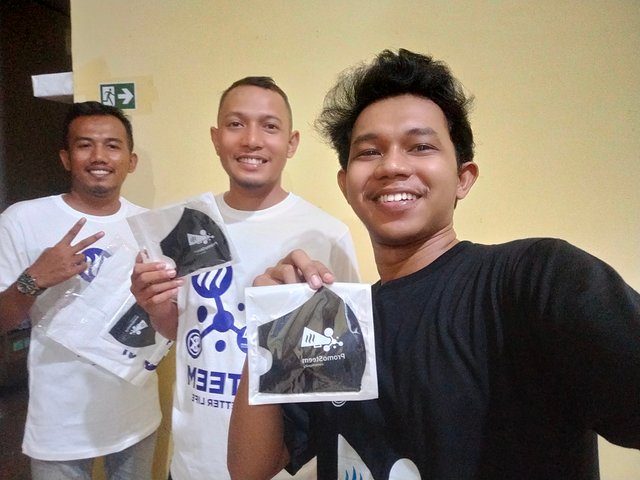 A few days ago we just distributed PromoSteem t-shirts to make it easier for every member of the PromoSteem community to carry out steemit promotional activities to anyone. With the PromoSteem t-shirt, of course we hope that steemit promotional activities in Indonesia will be very easy to do, it aims to attract the attention of everyone who sees the PromoSteem t-shirts worn by PromoSteem community members.
The production of the first stage of PromoSteem t-shirts went smoothly and was warmly welcomed by every PromoSteem member. Of course, we don't only provide PromoSteem t-shirts, considering that the pandemic period has not ended until now, we also provide PromoSteem masks to be distributed to PromoSteem community members who have ordered PromoSteem t-shirts.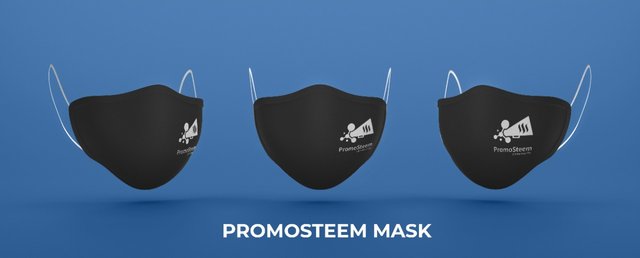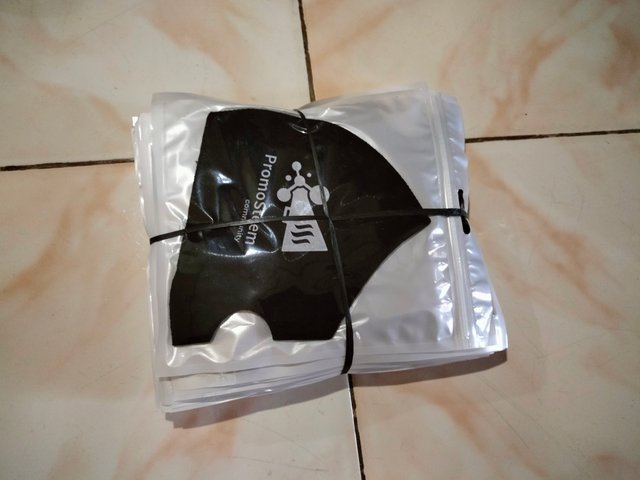 PromoSteem masks also aim to protect every member of the community from exposure to the Corona virus that has not been completed in various regions. So not only carrying out the task of doing steemit promotions, every member of the PromoSteem community must also be protected from the dangers of the Corona virus.
Community members who have ordered PromoSteem t-shirts get masks and white t-shirts, related to the problem of PromoSteem clothes for Promoters and PromoSteem community members have been explained in posts on the @promosteem.com page. And please note that there are no other designs for PromoSteem t-shirts, other than the designs that have been announced in @arie.steem and @promosteem.com posts.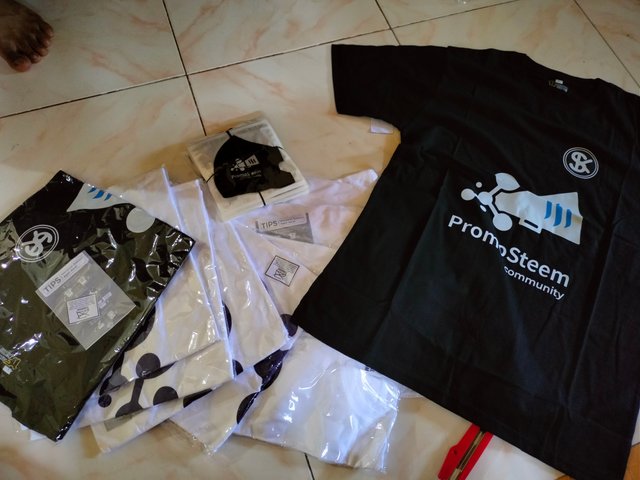 The following is a list of names that have just ordered or received PromoSteem t-shirts for the first stage of Indonesia.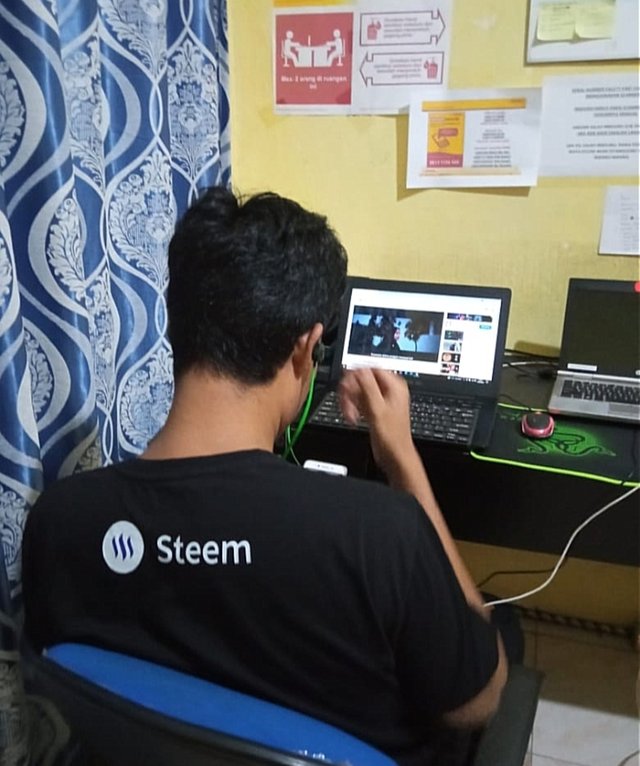 Steem t-shirt at work
For the process of making clothes and all kinds of things, we also have to thank @naufal who has helped to make it easier to make and order PromoSteem T-shirts.
With quality materials and of course with classy screen printing, the assets of PromoSteem t-shirts become more attractive.
Thank you to all who have supported the development of the PromoSteem community. Let's make PromoSteem a daily game diary so that steem/steemit is better known by more people outside of steemit.
Greetings steemians !!!

Part of the moment when distributing PromoSteem t-shirts.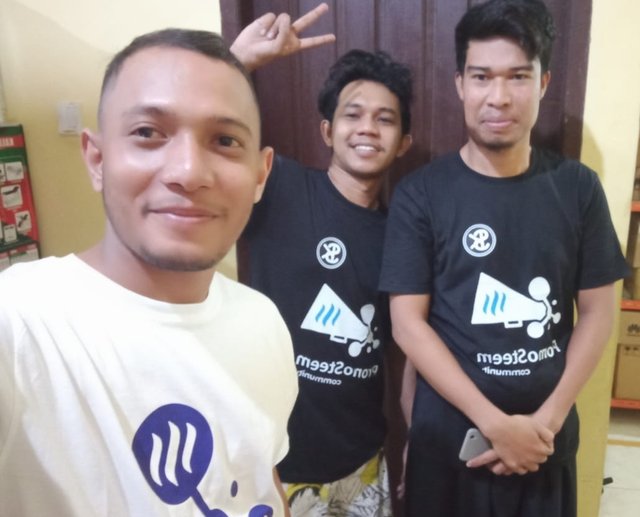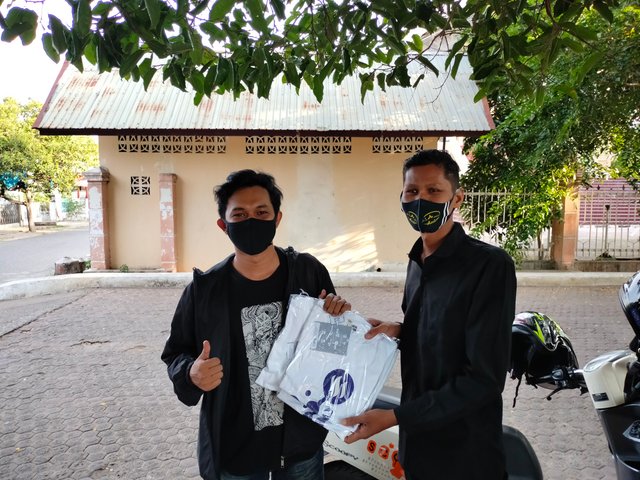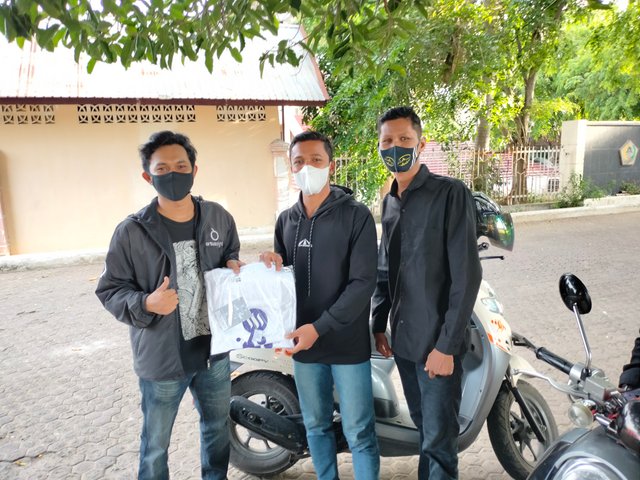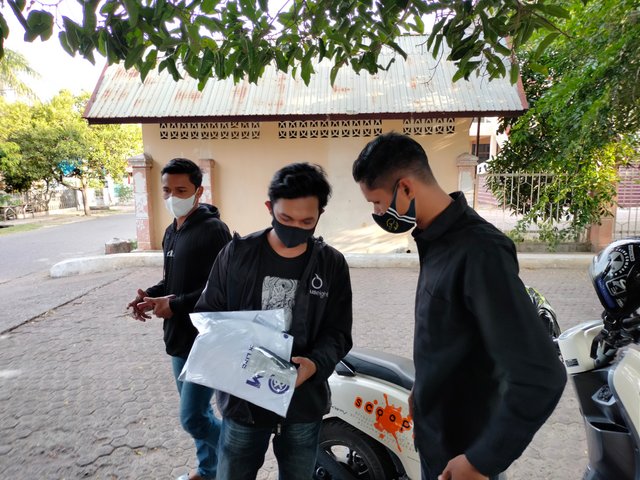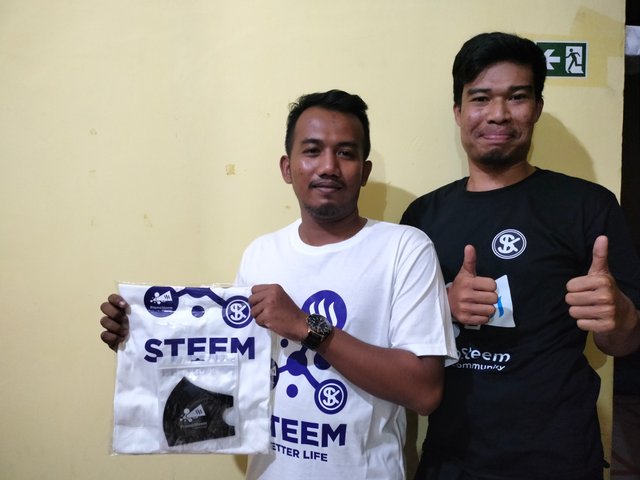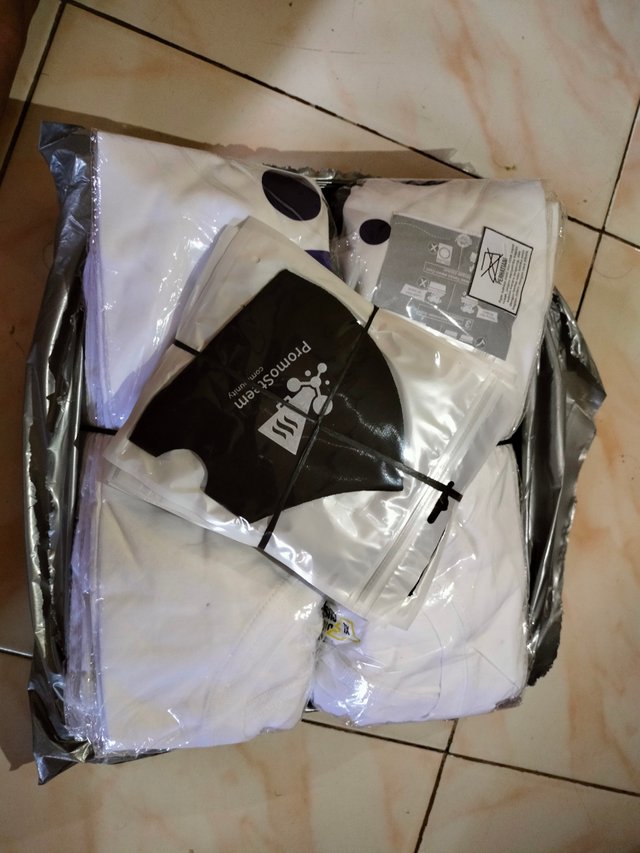 Come on Join the PromoSteem Community
If you have a # promo-steem activity, we are happy to invite you to contribute to the PromoSteem panel, this is the right place.
PromoSteem is open to everyone who wants to play a significant role in bringing more people to Steemit.

PromoSteem Team
@arie.steem, @ponpase, @pojan


Promoters Team
@julstamban - Philippines 📣
@mcsamm - Ghana 📣
@nattybongo - Ghana 📣
@cryptokraze - Pakistan 📣
@michaelchijioke - Nigeria 📣
@oscarcc89 - Venezuela 📣



Author : @pojan


cc: @steemcurator01, @stephenkendal,
@kevinwong, @steemchiller