Steemit Workshop & PromoSteem Indonesian Volunteer Society, STEEM SEA Community-[100% payout to @steem.amal]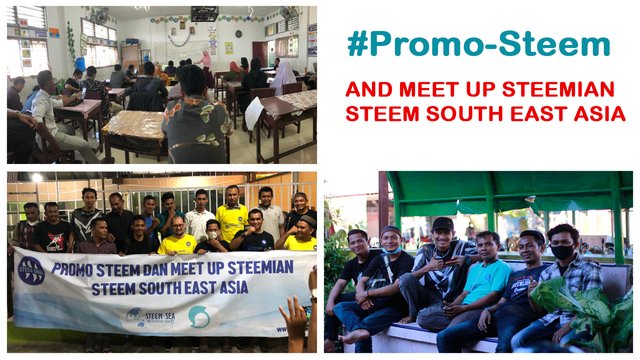 Sunday, April 18, 2021. The team from the management of @steem.amal successfully held a promo-steem event. The collaboration between Steem.Amal and SteemSea has succeeded in attracting interest from the ACT-MRI volunteer team to join Steemit.
It is estimated that almost all volunteers from ACT-MRI come as new account holders at Steemit. With great enthusiasm, they are nurtured with complete confidence and guided to completion.
Taking place at Min 3 Lhokseumawe City, the event starts from 14.00 until breaking the fast. The enthusiasm for the friendship between Steemsea and ACT-MRI volunteers was also very close. It is estimated that nearly 100 people attended to enliven this event.
We give tremendous appreciation to the management @steem.amal and steemsea. Thank you for guiding and doing your best for the #promo-steem, hopefully this will be a good first step for a more advanced steem. Let's bring Steem to the moon together.
Introducing steemit to volunteers is one of the main goals at this promo-steem event. However, many participants also came from the common people. Their curiosity about steem makes them want to know more about steemit. This indicates that steemit is better known and accepted by all circles.
The series of events was opened directly by @anroja, then continued to the stage of introducing steemit to the participants by @radjasalman. A very extraordinary moment has been successfully carried out.
The steemit account opening stage for new participants went smoothly. They really are guided for it. After the account opening stage is complete, the next direction is to introduce yourself. "Newcomers", newcomers with new passion. What an extraordinary lesson they have learned. They are taught how to get started writing, using the correct hashtags in each post.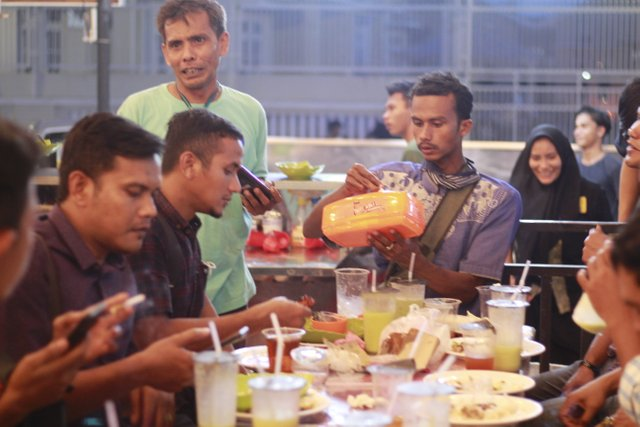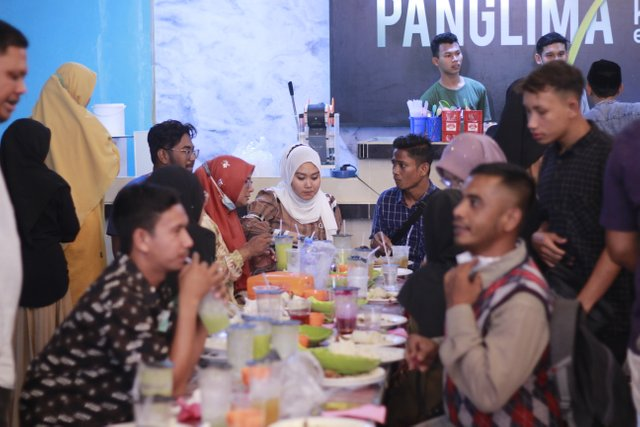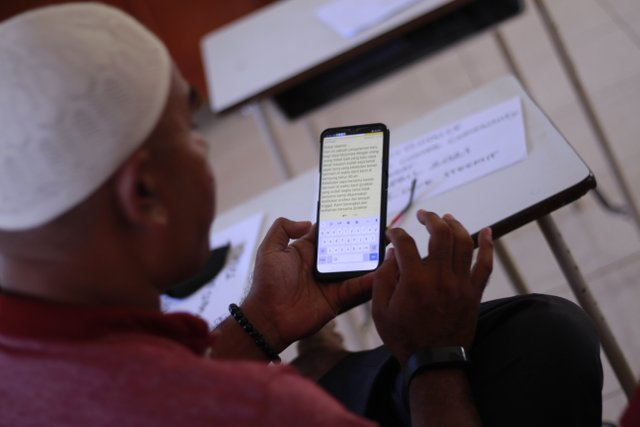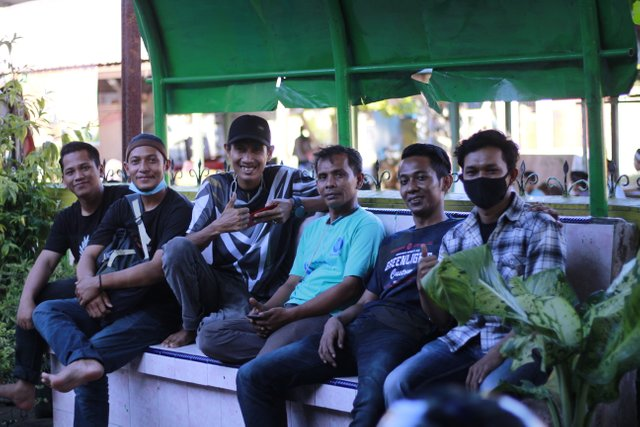 Important point

STEEM and big steps towards the moon. Not just pay, but steem has taught meeting. From all circles, Steemit has succeeded in uniting many humans who separated because of circumstances. The state of the place, the state of the economy, even a condition that has almost no solution to be reconciled. But steemit changed all that, turning farewell to an endless meeting.
Blessings steem. Advancing together, helping others, proving that human beings are all equal. With regard to the rights of others, strong evidence has been shown @steem.amal to all of us. That Steem is not just about making money and disappearing. But Steem teaches how we can help others, remind those who forget, and unite those who are separated.
If it can only be done by walking, then walk according to your ability. If you can runnig according to the circumstances, there is nothing wrong with achieving a fast goal. The point is achievement, for the movement to stay arranged as desired.
Step after victory, achieve goals together, and share stories for each comer. If you have started, then a chain has been connected and must not be broken in your place, it is the unifying chain. You are one of the best choices put together with Steemit. So starting that day, be a human who has a goal to unite.
The journey has not yet reached the end, this is a good start to develop, let's invite your brothers, relatives, and more people to join steemit. Tell them the goodness at steemit. Interpret a smile, save fatigue, and wake up to progress.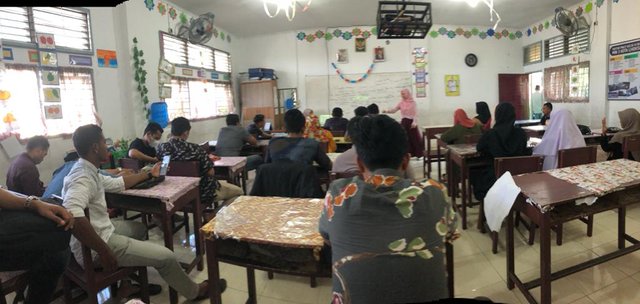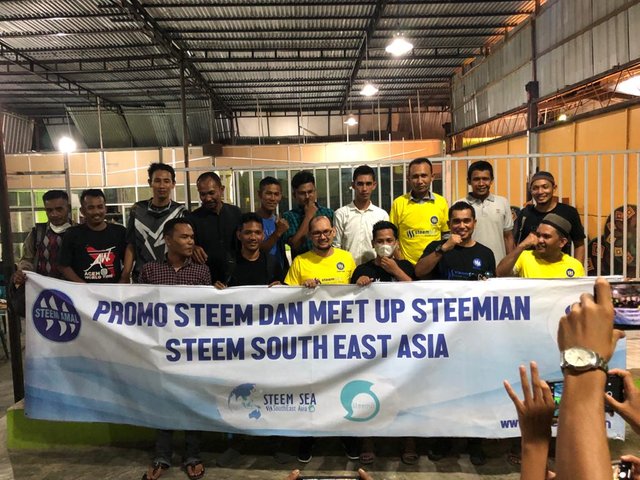 ---
---
In Bahasa
Minggu, 18 April 2021. Team dari kepengurusan @steem.amal sukses melakukan acara promo-steem. Kolaborasi steem.amal dan steemsea berhasil menarik minat dari tim relawan ACT-MRI untuk bergabung ke steemit.
Diperkirakan hampir seluruh relawan dari ACT-MRI datang sebagai pemilik akun baru di steemit. Dengan antusias yang luar biasa, mereka dibina dengan penuh keyakinan dan dibimbing hingga selesai.
Bertempat di Min 3 Kota Lhokseumawe, acara dimulai dari jam 14.00 hingga buka puasa. Terlihat antusias silaturrahmi steemsea bersama relawan ACT-MRI juga begitu akrab. Diperkirakan hampir 100 orang hadir untuk meramaikan acara ini.
Apresiasi yang luar biasa kita berikan kepada pengurus @steem.amal dan steemsea. Terimakasih telah membimbing dan melakukan yang terbaik untuk promo-steem, semoga ini menjadi langkah awal yang baik untuk steem yang lebih maju. Mari sama-sama bawa steem ke bulan.
Memperkenalkan steemit kepada relawan menjadi salah satu tujuan utama pada acara promo-steem kali ini. Namun peserta juga banyak yang hadir dari kalangan masyarakat biasa. Rasa penasaran dengan steem membuat mereka ingin tahu lebih tentang steemit. Ini menandakan bahwa steemit semakin dikenal dan diterima dengan baik disemua kalangan.
Rangkaian acara dibuka langsung oleh @anroja, kemudian berlanjut ke tahap pengenalan steemit kepada peserta yang hadir oleh @radjasalman. Sebuah moment yang sangat luar biasa telah berhasil dilaksanakan.
Tahap pembukaan akun steemit kepada peserta baru berjalan dengan lancar. Mereka benar-benar dibimbang untuk itu. Setelah tahap pembukaan akun selesai, arahan selanjutnya adalah memperkenalkan diri. "Newcomers", pendatang baru dengan gairah baru. Pelajaran yang luar biasa mereka dapatkan. Mereka diajari bagaimana untuk memulai penulisan, menggunakan tagar yang benar di setiap postingan.
Poin Penting

Steem dan langkah besar menuju bulan. Bukan hanya sekedar bayaran, tapi steem telah mengajarkan pertemuan. Dari semua kalangan, steemit sudah berhasil menyatukan banyak manusia yang berpisah karena keadaan. Keadaan tempat, keadaan ekonomi, bahkan sebuah kondisi yang hampir tidak punya solusi untuk dipertemukan. Tapi steemit mengubah semua itu, menjadikan perpisahan kepada sebuah pertemuan yang tiada akhir.
Berkah steem. Memajukan bersama, membantu sesama, membuktikan bahwa manusia semua sama. Berkaitan dengan hak sesama, bukti kuat sudah diperlihatkan @steem.amal kepada kita semua. Bahwa steem bukan hanya sekedar mencari uang dan menghilang. Tapi steem mengajarkan bagaimana cara kita membantu untuk sesama, mengingatkan bagi yang lupa, dan menyatukan bagi yang berpisah.
Jika hanya bisa dilakukan dengan berjalan, maka berjalanlah sesuai kemampuan. Jika bisa berlari menyesuaikan keadaan, tidak ada yang salah demi mencapai tujuan yang cepat. Intinya adalah pencapaian, untuk gaya langkah tinggal diatur sesuai keinginan.
Melangkah demi kemenangan, bersama mencapai tujuan, dan berbagi cerita untuk setiap pendatang. Jika anda sudah memulai, maka sebuah rantai sudah terhubung dan tidak boleh terputus ditempat anda, dia adalah rantai pemersatu. Anda merupakah salah satu dari pilihan terbaik yang dipertemukan bersama steemit. Maka mulai hari itu, jadilah manusia yang punya tujuan untuk menyatukan.
Perjalanan belum sampai di titik akhir, ini adalah awal yang baik untuk dikembangkan, mari ajak saudara, kerabat, dan lebih banyak orang untuk bergabung ke steemit. Kabarkan kepada mereka kebaikan di steemit. Artikan sebuah senyuman, simpan kelelahan, dan bangun untuk kemajuan.
---
---
---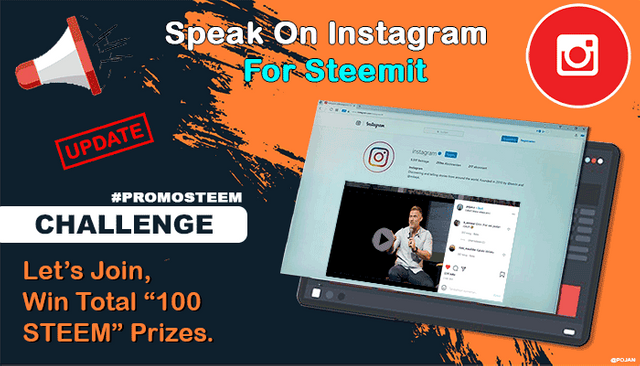 Come on Join the PromoSteem Community
If you have a # promo-steem activity, we are happy to invite you to contribute to the PromoSteem panel, this is the right place.
PromoSteem is open to everyone who wants to play a significant role in bringing more people to Steemit.

PromoSteem Team
@arie.steem, @ponpase, @pojan

Promoters Team
@julstamban Promoter - Philippines
@jassennessaj Promoter - Philippines
@vipnata Promoter - Italy
@mcsamm Promoter - Ghana



Author : @pojan


cc: @steemcurator01 , @stephenkendal, @dobartim, @xeldal,