PROMO-STEEM// ANNOUNCING MY FIRST CAMPUS MEETUP @PRICELESSPRESH.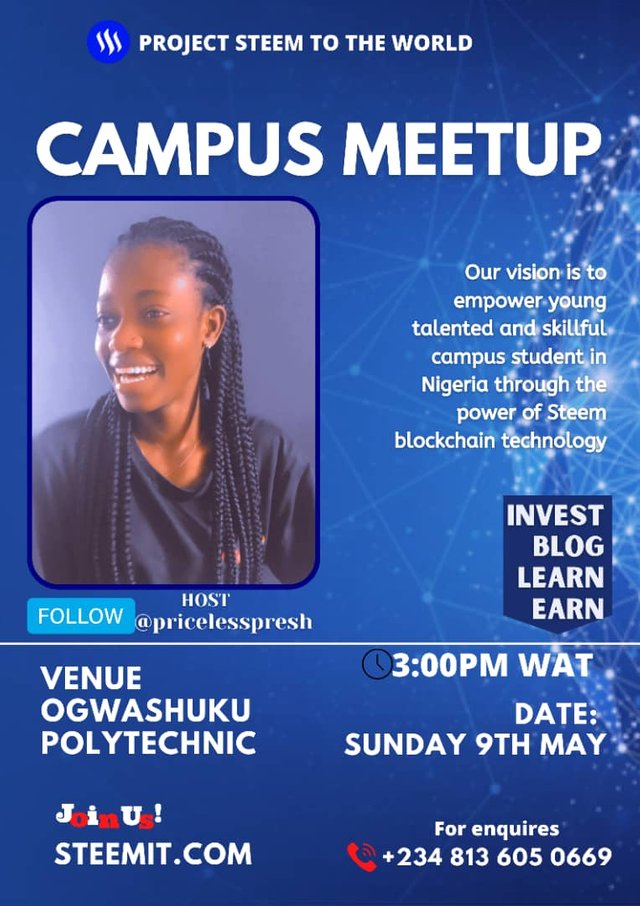 Welcome to my blog friends.
This is my first post in this community.
I'm making this post, to announce my first campus meet up.
I've been on this platform for long now, so far I have been able to signup seventeen users.
My most active Recruit is @basky14, he have been doing his best in the platform, participating in contests and sign-in up new users.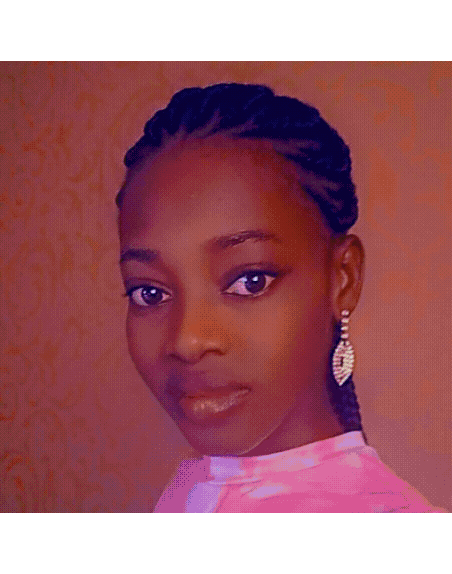 I signup users on the platform, both online and offline.
Some are active while some are yet to become active.
Reason is because, most of them don't have much knowledge, about the platform.
For this reason, I want to start holding a meetup for all my new recruits.
My first meet up comes up, on the 9th of may 2021.
@michaelchijioke have volunteered to be my guest speaker for the meet up.
I so much appreciate his surport.
In my state, (Delta state Nigeria) there are many talented youths that has no, knowledge about steemit.
Our mission is to empower young talented and skillsfull Campus students in Nigeria through the power of steem blockchain Technology.
I have been making announcement about steemit, on my social media platforms.
I had also, talked to someone of my students on campus about steemit and they are willing to sign up.
I think the meetup will be a great help to them all.
I want to teach my students about steemit, to enable them promote the platform with me.
I LOVE STEEMIT!
I want to take steemit to the world,I want to impact on lives through steemit,I want to bring in talented users to the platform.
These are my Goals.💪
I appreciate your supports.
CCC
@stephenkendal
@Campusconnect
@focusnow
@svm038
@ngoenyi
@whitestallion
@bright-obasi
@steemwomenclub
@steemalive