Top 5 Daily Curation 100% Vote [30/07/2021] - Promosteem.com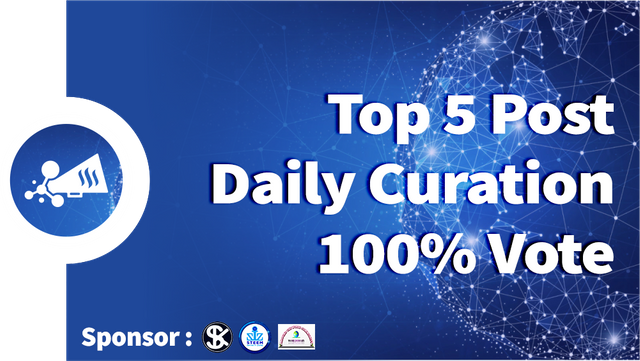 The PromoSteem community has grown and can help Minnow in terms of post curation, because of that we go every day to see and rate the best content in the community, communities that are formed to promote Steem throughout the country are now here to help those of you who have carried out promotional activities steem.
Not only helping with promotional content, we will also come to the entire Steemit community to rate and provide support if we don't get enough promotional content for us to vote.

This is 5 contents got 100% vote :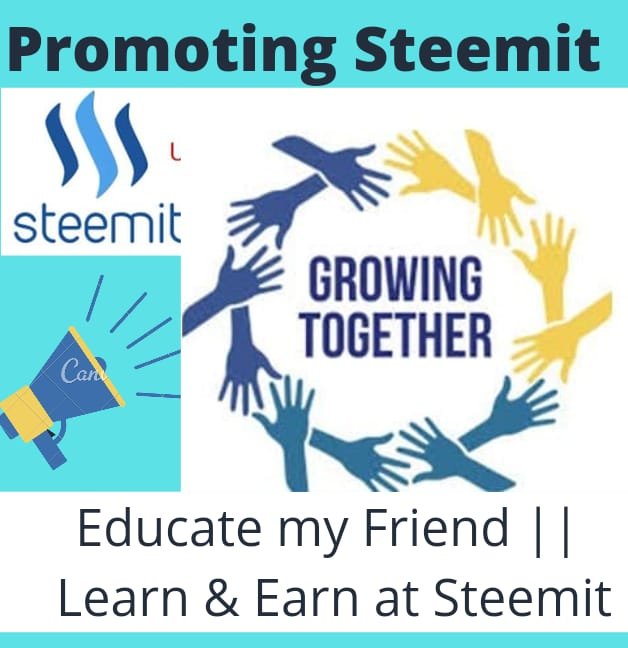 ---
Today I am going to Introduce my another friend which have joined steemit few days ago but due to eid celebrations I can't make my post in promo-steem. Steemit is going to become important part of my life. I depend on it as for learning and earning too. I am promoting steem how much I can but to due Covid-19 it's a bit slow. When I started I didn't know much about steemit but in 2 months I have learned a lot and try my best to convince my friends to join steemit for the best usage of their time and learn with earn as well. I am guiding my other friends as well because they are still in learning process.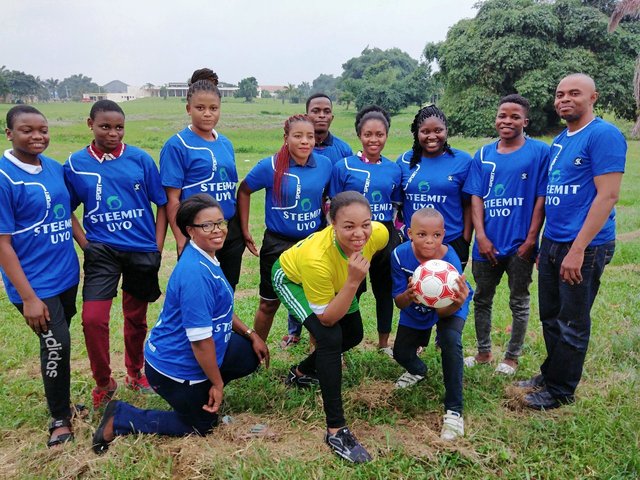 ---
Hi everyone trust you are doing great in this community I'm really happy to share with you how our meetup went in this great community. Our this week meetup was really awesome it's created a history in the lives of many steemians, personally that was my first time of playing football and I scored one goal. In deed it created a history.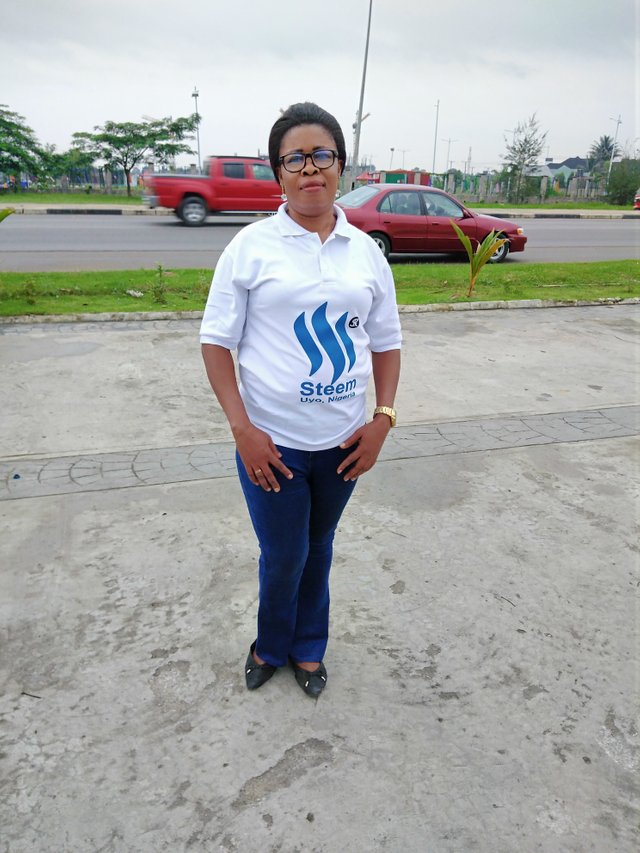 ---
I did bulk SMS inviting all the people I shared Steemit opportunity with last two weeks and last,I sent message to 200 persons and called 20 persons inviting them for Steemit seminar, You Know What,no body came ,I mean not even 1 person, when my sister call me if we have finished the seminar,I told her,I did not see even one person,she did not believe me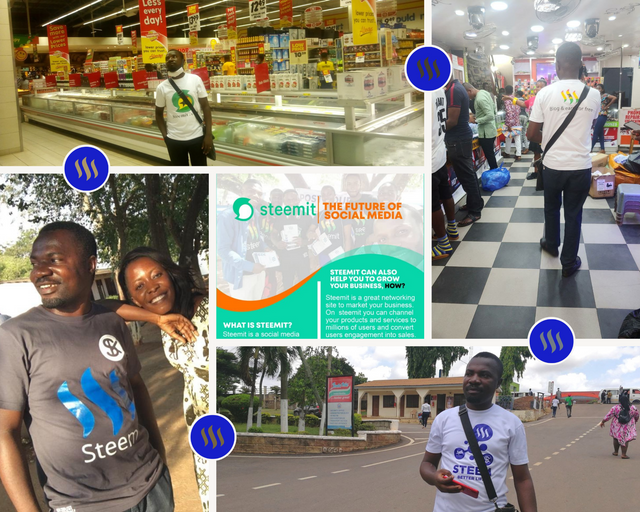 ---
Lifestyle is the interests, opinions and behaviors and behavioural orientations of an individual or group or culture-
Wikipedia. It simply refers to how a person live and what he or she usually do, wearing steem branded shirt on a regular basis and sharing the steem message around with stickers has already become part of my life now. It is something I do on a regular basis, and it has already made me a steem brand ambassador who is very fascinated about sharing the Steem gospel around.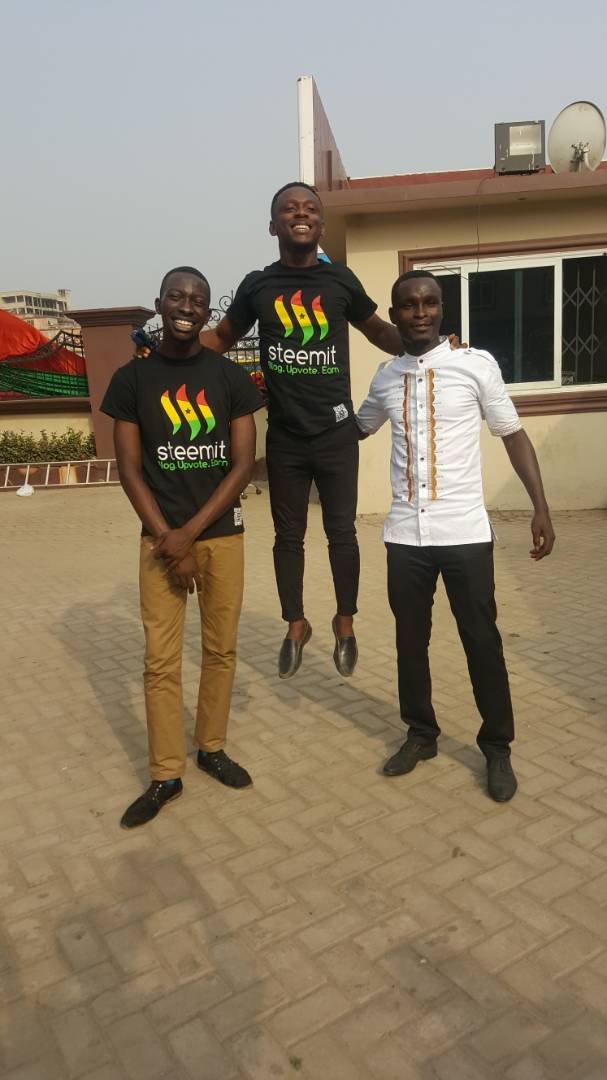 ---
Steemit has been identified as a unique blockchain platform among many other ones. It is due to the uniqueness of its activities and the providing services. The services and impacts steem has rendered here in Ghana make it entirely different from many other blockchain communities. On any day, steemit will be rated higher than any social media platforms that have been recommended to many Ghanaians. Except for the few people who do not know about it.

We have also voted some content with various % vote to help them be even more enthusiastic about contributing to the Steemit platform. thank you for giving a good post for today :

Sponsorship & Partnership

DELEGATION
We are very open to receiving delegations from anyone who wants to support the community. if you are interested in becoming a delegator for PromoSteem you can give any delegation you like :
Alternative links delegates to @promosteem.com


Thanks to Steemit Team : steemcurator01
PromoSteem Sponsor :
@stephenkendal , @siz-official, @around-theworld


Kind Regards
PromoSteem Team
@arie.steem As Community Leader
@pojan As Team Support
@ponpase As Team Support


Promoters Team
@julstamban - Philippines 📣
@mcsamm - Ghana 📣
@nattybongo - Ghana 📣
@cryptokraze - Pakistan 📣
@michaelchijioke - Nigeria 📣
@oscarcc89 - Venezuela 📣
@talktofaith - Nigeria 📣


Discord