My Promo Steem activity 1||Educating My Teaching Staff ||10% Rewards to promosteem.com||
Hello The Great Promoters !!!!!!
Promotion of anything is very very crucial element for its better growth. As a member of steemit I also contribute to permot steemit in my surroundings as by profession I'm a teacher and i know the importance of learning and involvement is very important.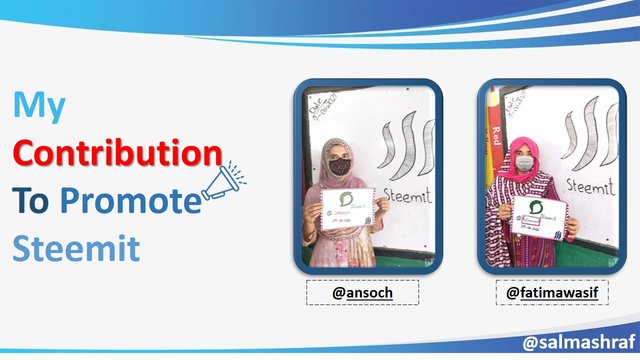 I joined steemit with the help of @cryptokraze , he helped many members to get get grow and know the steemit very clearly.
Two of colleagues @fatimawasif and @ansooch show interest to learn about steemit, they asked me about steemit.
i guide them in our spare time we created Image for verification Post , we creatively designed their posters with steemit logo on our board as well as in page.

We're all teachers so in school we can't discuss it properly i invited both of my colleagues at dinner in our home Fortunately they got more excited.
They arrived at my place in night time i served them drinks then we started Actul working i helped them in their sign-up . We made their verification Posts as well.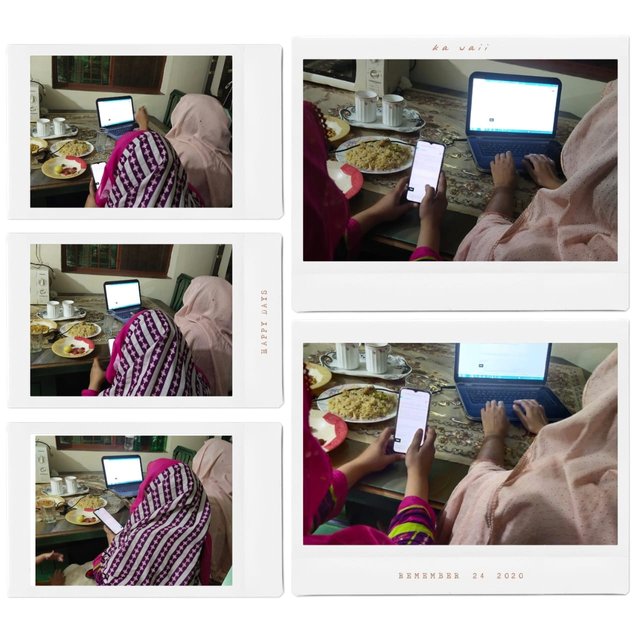 I guided them about :
Plagiarism
Creative content
Wallet activities
About communities
Type of content they can post on steemit
About achivement post
About voting and upvote
They are very energetic and also want and explore some new aspects here. And luckily both got verified badges from newcomers community. I'm very sure they will be Best for steemit because they original content creators and very loyal. They are well aware about social media platforms i know they will be beneficial for this platform. Promosteem is Amazing activities I encourage my friends and colleagues to join steemit ,i am agreeing that it is a supportive plateform and engaging us towards better thought process. I make them fully aware about steemit and its security concerns and attract them by telling them that steemit is very constructive and globally attachment blogging and intractable site.

In last week
I just want to enhance the visibility of steemit at my local level and Boosting it to my Co. Workers.I strongly believe in sharing caring Theory because we only have what we give.
Here is my two colleagues
@fatimawasif
and
@ansooch
They are notable ,noble and very professional teachers they will contribute their Best here.


I,m would like to thanks to @aris.steem for this Great initiative of @promosteem.com your motivation, support, courage and your brain storming ideas are very good in promoting Steemit in progressive manner.

I'm so glad that I have been here to be part of the promosteem, Great colleagues of mine who are dedicated to working with me in the preparation and discussion of a growth in steemit. Thank you for your attention.