📣 Promoting Steemit in my city | More printings, t-shirts, and distribution of flyers in the mall - Day # 2 (August 18, 2021) by @saracampero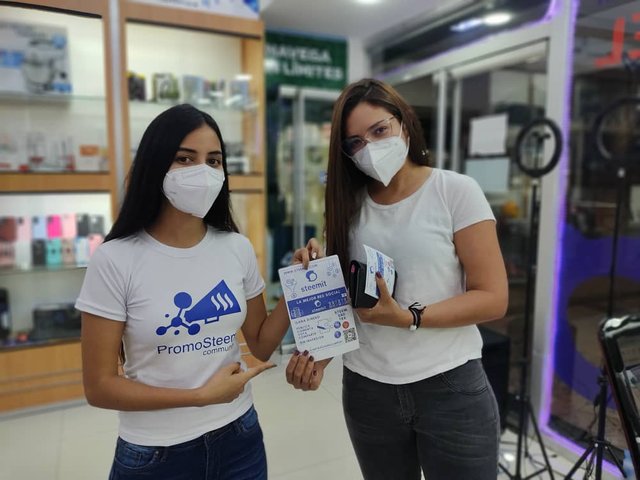 ---
This day, we continue promoting steemit in my city. I am very happy to do this activity, because it is very exciting to share with other people my experiences in this wonderful social network. Join me to see how we did in this other day of adventure in my city.
Flyers used
As you already know a few days ago I took the boldness to make some flyers that call a little attention for the promotion of steemit in my city, I did not tell you before, but I leave them here so that all the people of my country can print it and go out to distribute them easily: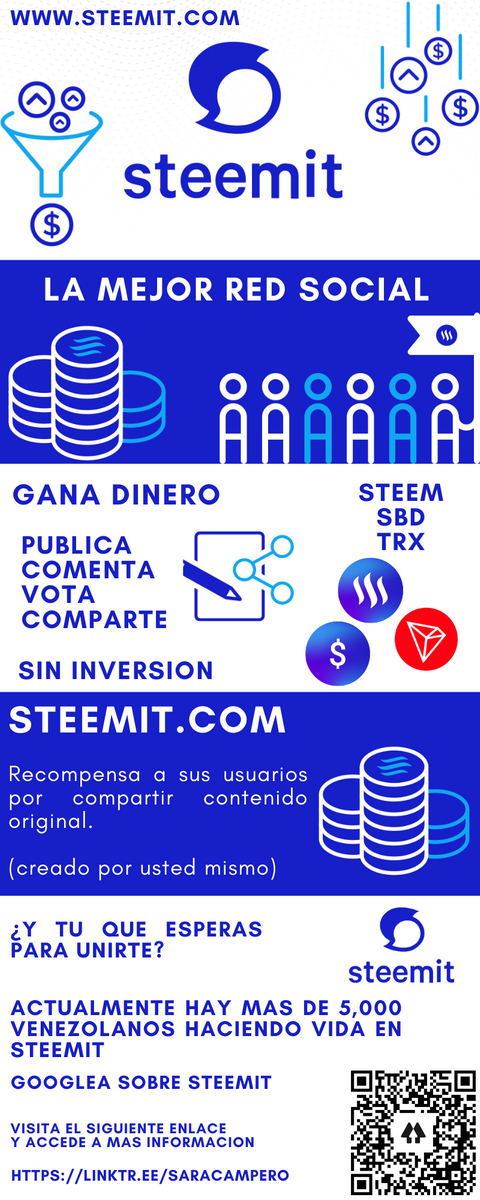 My first flyer, by @saracampero
---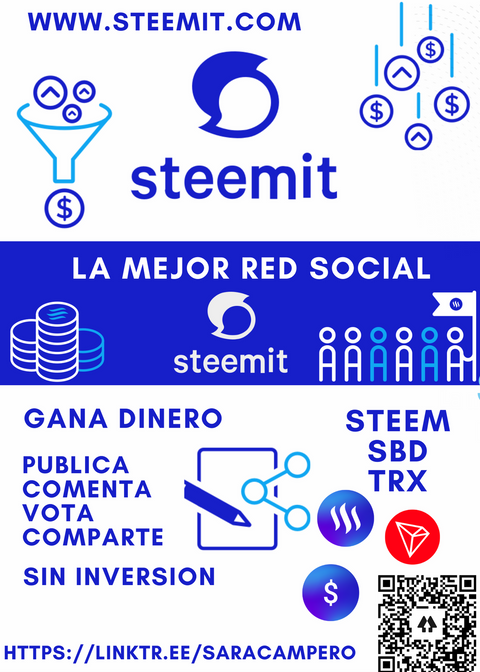 My second flyer part 1, by @saracampero
---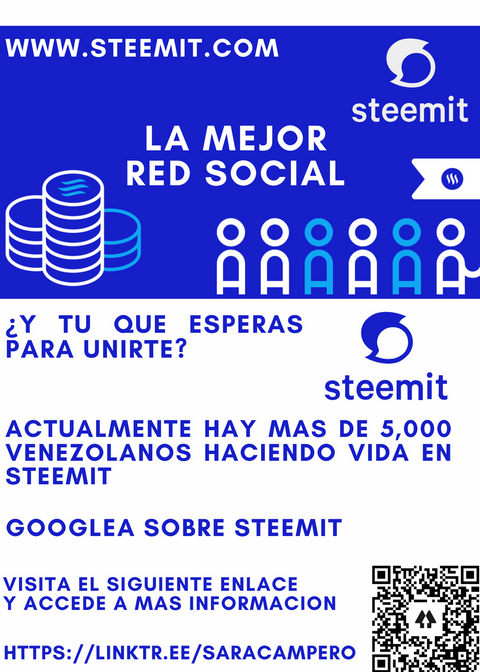 My second flyer part 2, ​by @saracampero
---
Important information about the flyer.
I decided to include my linktr.ee profile, where I gathered and compiled important information so that people can easily start their way in steemit. See.


More flyer impressions this day
Before starting today's distribution, I decided to go to the cyber coffee to print color sheets, but this time I printed little bigger flyers, four (4) copies per sheet.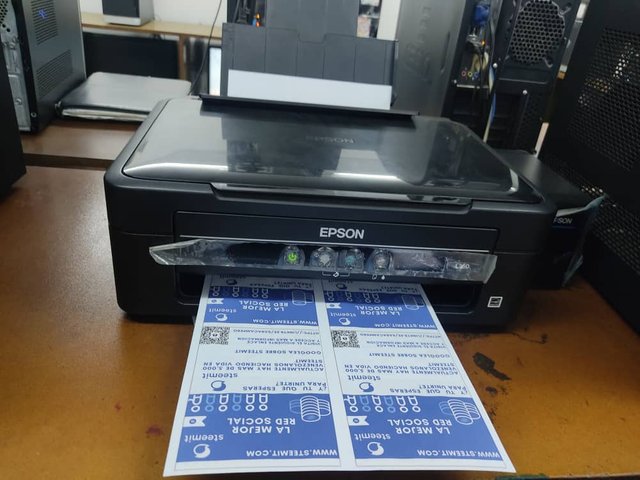 Printing of the second flyer (4 copies per sheet), by @saracampero (18,08,2021) Anzoátegui, Venezuela
Price for prints this day:
1 color printing: 0.456 STEEM = 1,000,000 VES.
1 black and white print: 0.228 STEEM = 500,000 VES.
Total impressions for this day - Second flyer at a larger size (4 copies per sheet)
15 color sheets = 60 Flyers.
Total cost: 15,000,000 VES = 6.84 STEEM
---
It is really not very expensive to promote Steemit and Steem in our country, maybe they should make it regular for everyone, including community managers ".
PromoSteem community logo printed on a t-shirt for me.
Personally, I love shirts with custom logos and days ago before starting the adventure I sent to make the printing of this nice logo on a new white t-shirt, when I left the cyber I received a WhatsApp message from the store where I print the t-shirts saying that they were ready, well this and other SWC that I sent to make, this day I went out with my favorite shirt to the street but as that was ready, I left it on after trying it xD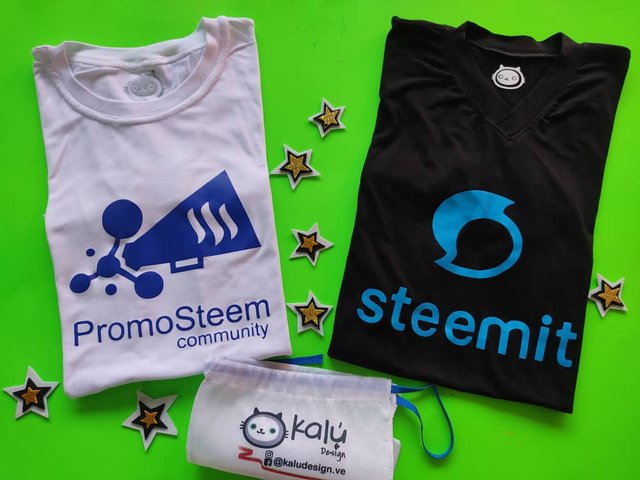 Receiving t-shirt, by @saracampero (18,08,2021) Anzoátegui, Venezuela
When I received the shirt I took the opportunity to talk about steemit to the girls in the store, I left her flyer and she was asking me and asking me about steemit for more than 20 minutes, I hope she joins soon. Well, I was already curious since every week I print a different shirt in their store.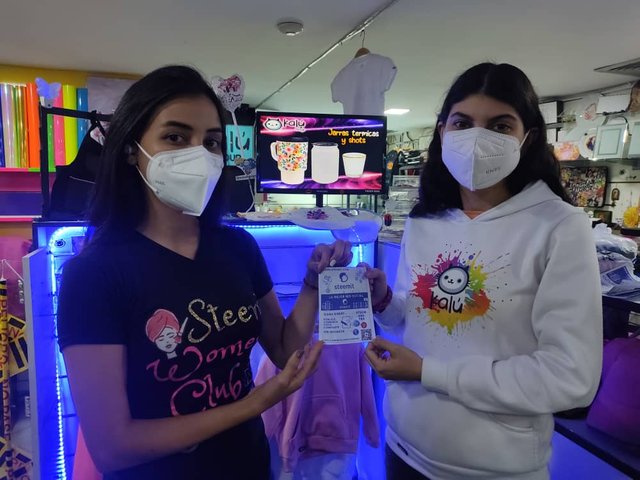 Handing out flyers to the girl who prints the t-shirts, by @saracampero (18,08,2021) Anzoátegui, Venezuela
Handing out flyers - Day 2
After changing my t-shirt I took advantage of the fact that I was in the mall of my city and I started to distribute flyers to all the locals from restaurants, clothing stores, ice cream shops, electronic stores, shoe stores, and every woman I saw walking or shopping, as you know, I want all women to know about my favorite community Steem Women Club.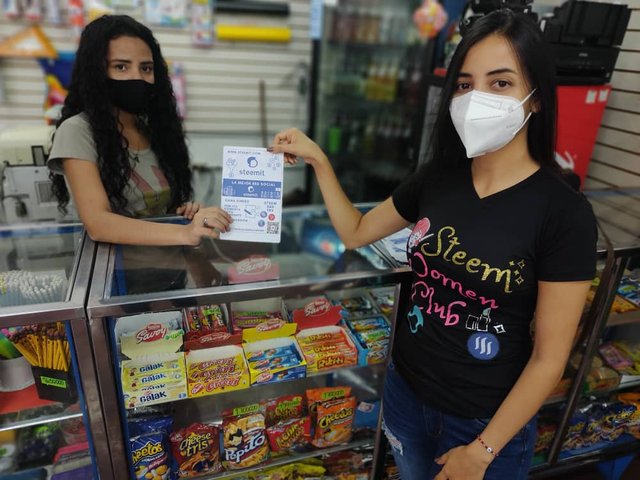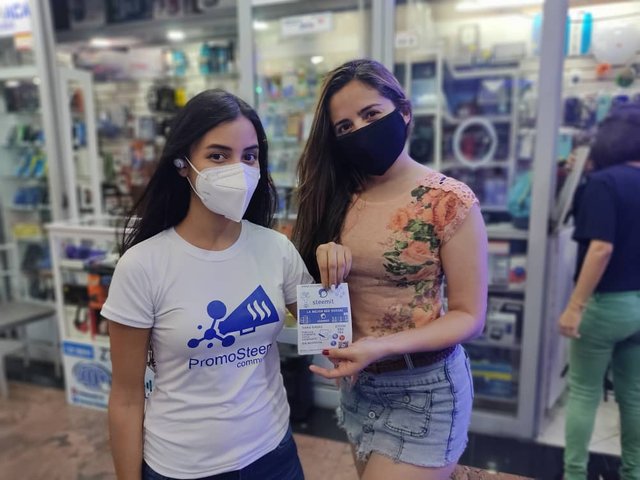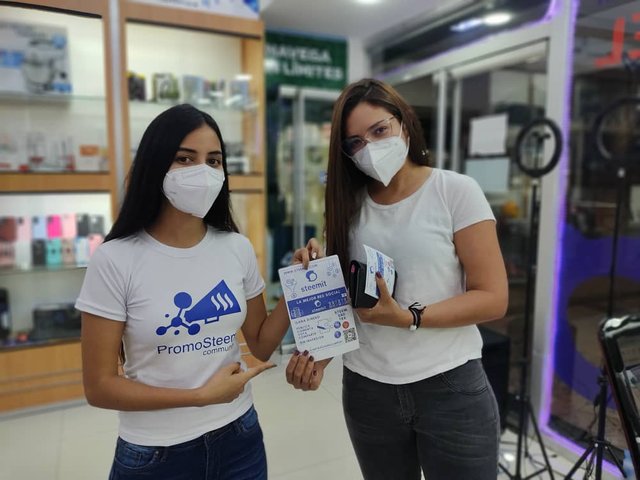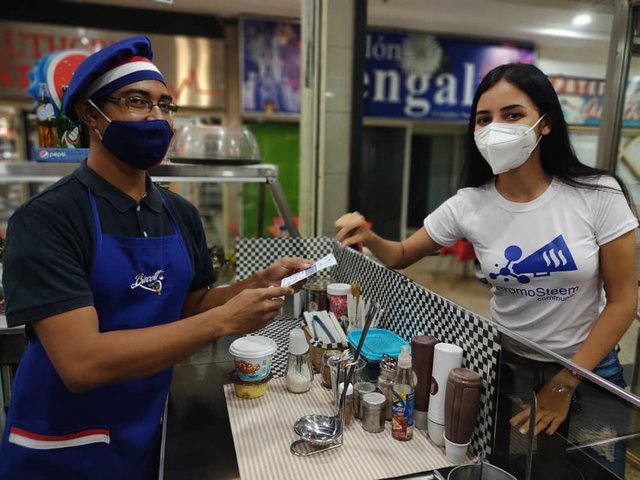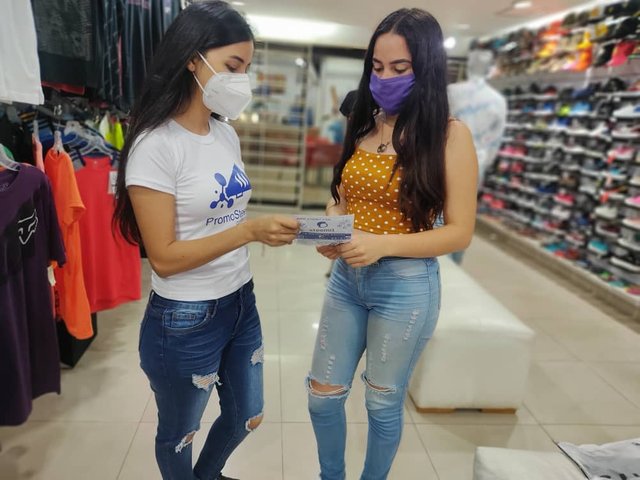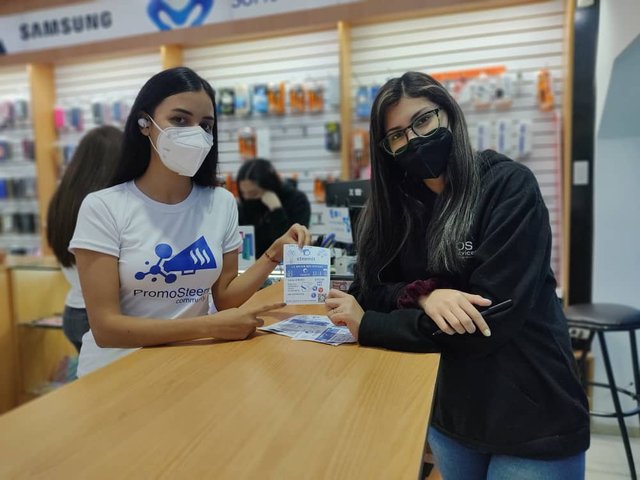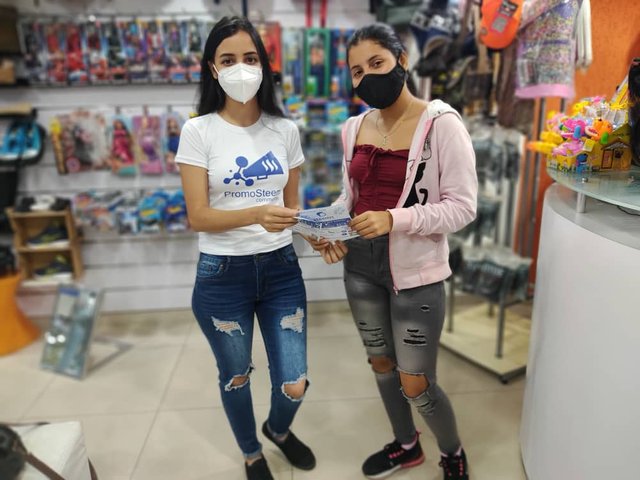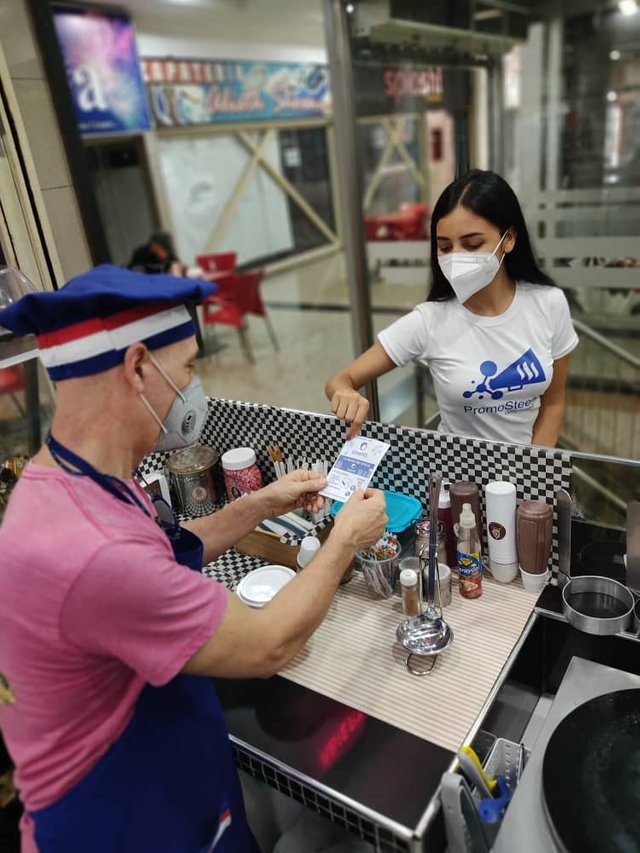 Distribution of flyers in the mall of my city @saracampero (18,08,2021) Anzoátegui, Venezuela
---
I hope you enjoyed this promotional material and that you are encouraged to imitate these steps in all the cities of our country.I see many requests for community support for the same users in my country, people begging for support, and others complaining about the same, but I don't see many people interested in promoting steemit and steem in our country.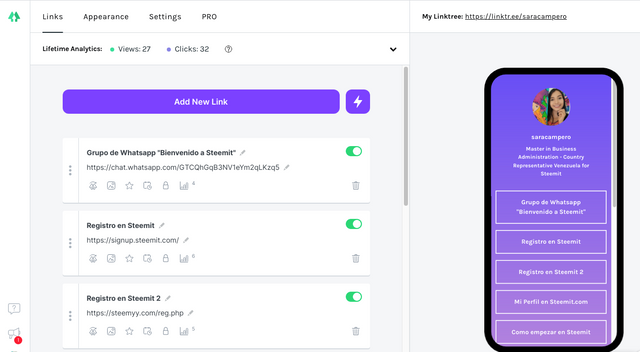 Current visits to my profile at https://linktr.ee/saramcapero
---
That's all for today, I hope you find this material very useful and that you take advantage of it. Thank you very much for coming to enjoy my blog, I hope you liked it and that you come back soon.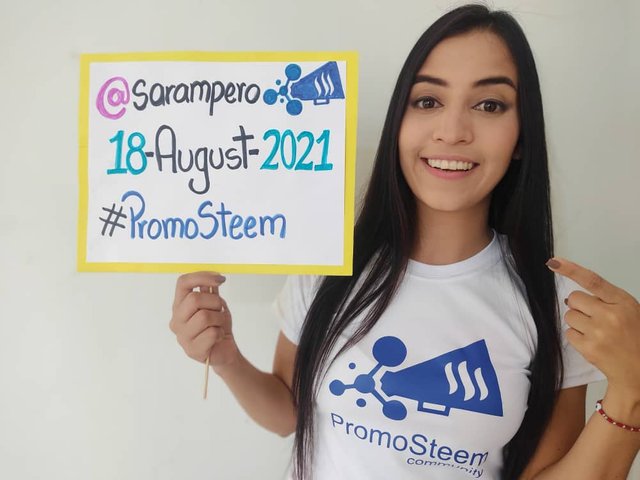 Best Regards
saracampero
Country Representative Venezuela
---