This village is pure <3
This small lovely town, Pisac is not exactly on the way from Cusco to Machu Picchu, the world-famous Inca citadel that people come to Peru or Cusco for. Though it's not something you will want to skip either. As mentioned, this small town in Peru's sacred valley region, Pisac is lovely!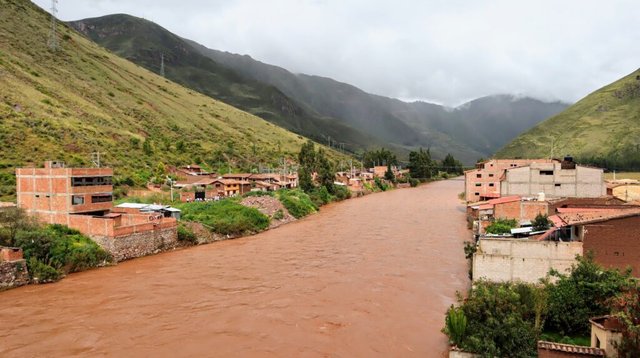 Pisac
Pisac is a village in southern Peru. It's known for its lively handicrafts market in the main square up to Pisac Archaeological Park, a hilltop Incan citadel with ancient temples and its lively local market every Sunday.
I honestly went to Pisac for its Sunday market and ended up staying for a week and I would have stayed even longer if I didn't have a flight to catch. It's nothing fancy there but the vibes, the nature surrounding and the sound of water, all combined probably something that lured me and many others to stick around.
This was the first day that I got to Pisac, Cusco and I was still so excited about everything I have come across so hopefully it will get you all excited about this town least a bit as well.
Beautiful Nature of Pisac
Nature is one of the top things that made me fall in love with the town a lot. I woke up, looked out the window and had all the mountains surrounding. Not to mention when I look down and see a huge river just right by a hostel I was staying at.
Most of the time I would just sit and work by a window and enjoy a view outside every so often. No any other coffee shop would be it!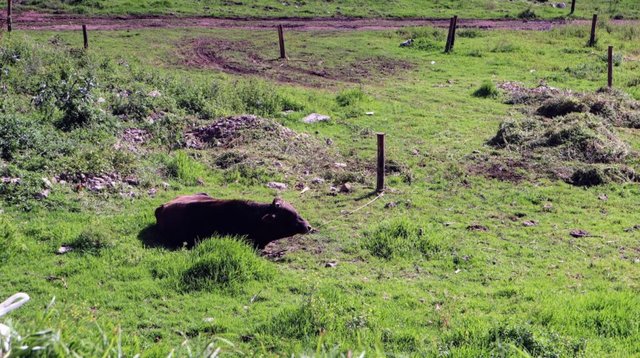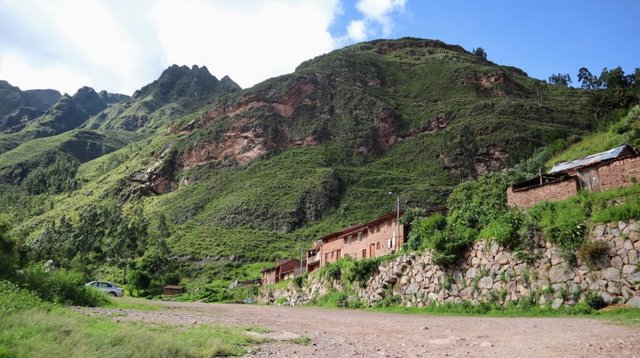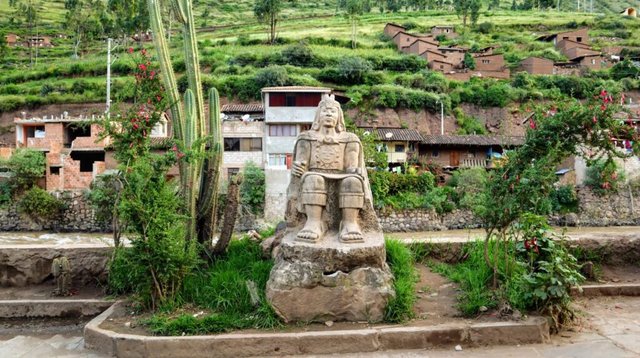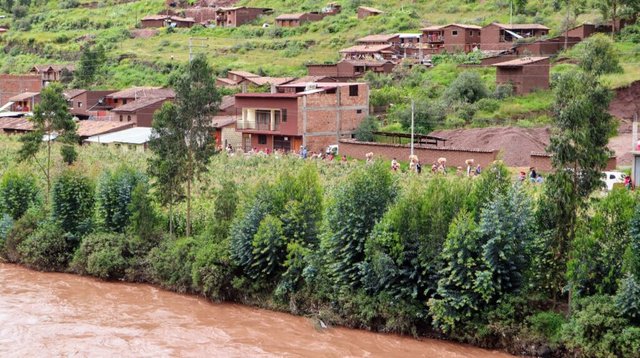 Colorful handcrafts in Pisac
Most of people take a day trip to Pisac just to shop for some of these handicrafts at Pisac's main square. Quite a wide variety I would say but I myself wouldn't come all the way just for it. I found there is still the same stuff offered in Cusco and the prices are pretty much the same.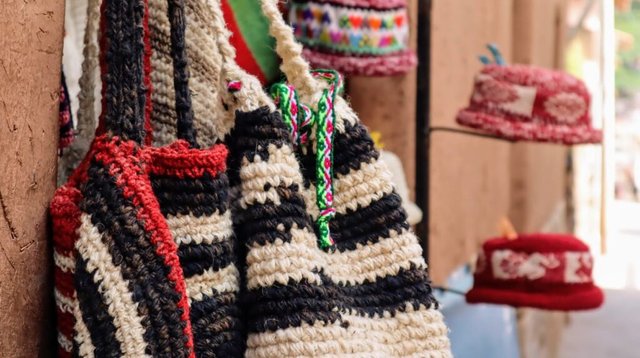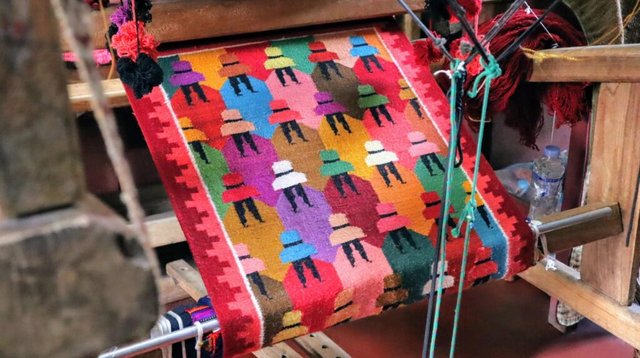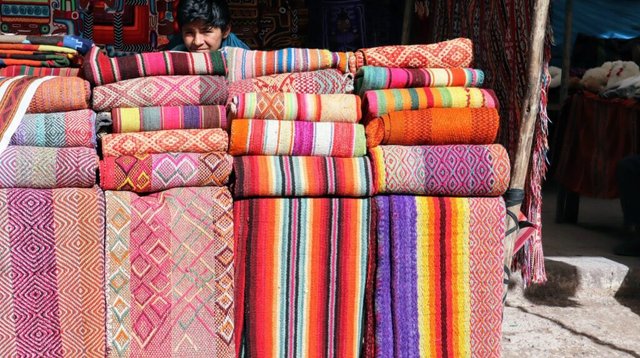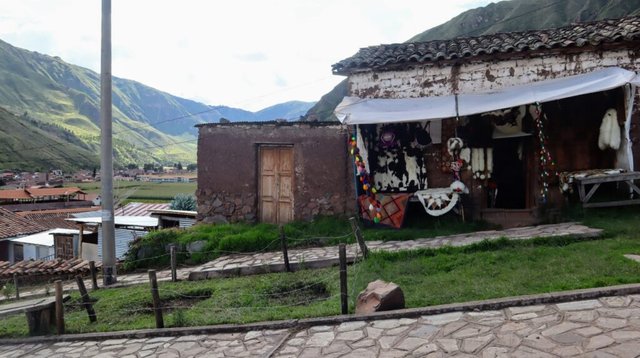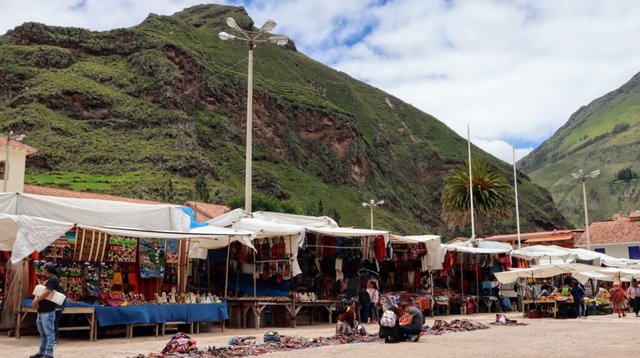 Organic and natural products
I love natural products! so Pisac is somewhat a perfect place for me to be. There are all these small healthy stores all around offering both edible, skincare like organic oils, handmade lotions, or even those medicine I'm not quite used to like Rape. You can find all those here in town.
Throughout one week I have stayed there, I tried some bread from the organic homemade bread shop which was really good! Got a jar of honey made in town and organic facial oil as a small gift for myself for a long journey ahead.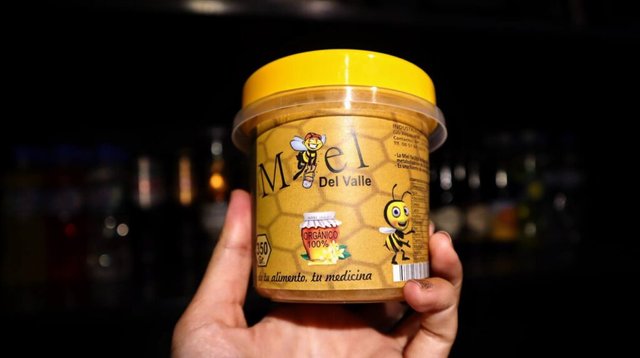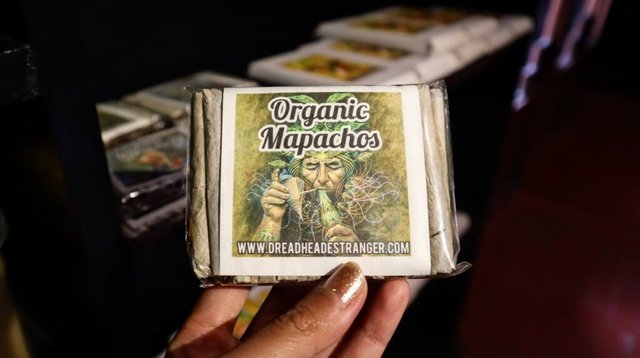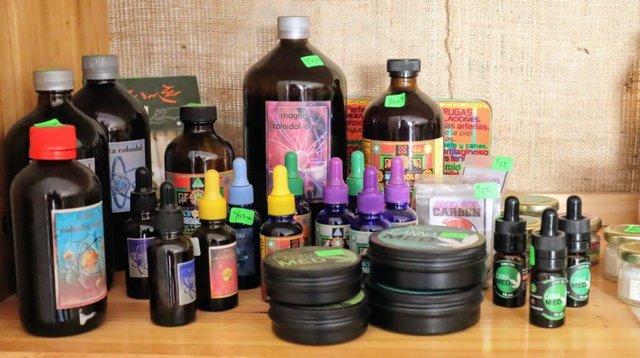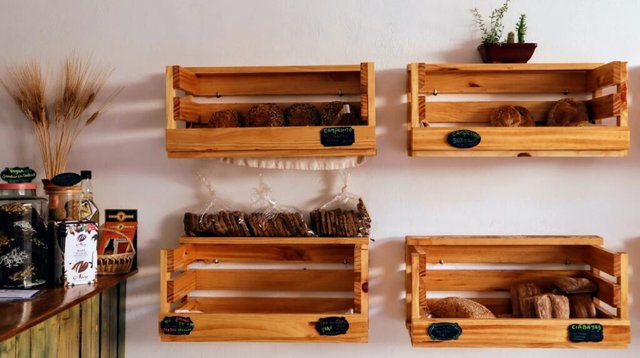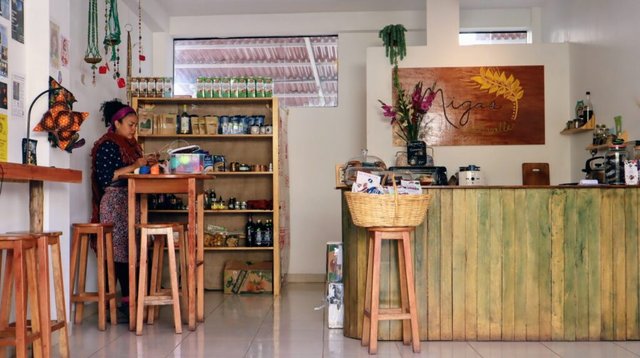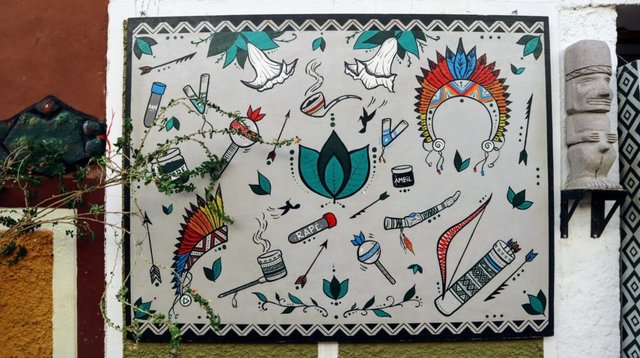 Hang out in Pisac
Pisac is somewhat touristic so there are a lot of shops, restaurants, cafes around. Some are quite hippie-like and some are authentic Peruvian. It's sad to say but I wasn't lucky enough to find my favorite coffee shop in town.
For the food, I mostly eat at local markets or at one of the huariques (wall holes) where locals eat. Locally delicious and very affordable set of meals! For a chill night out, I would go for Casa Inti for their homemade French crepe. Cheese with honey crepe is delicious!
A few friends also love to party in town so I think that's also one of the choices if you're a party animal.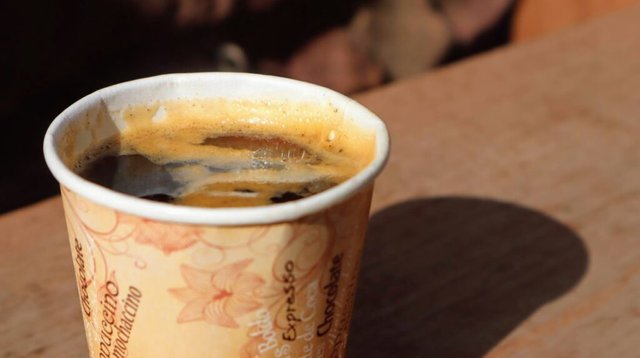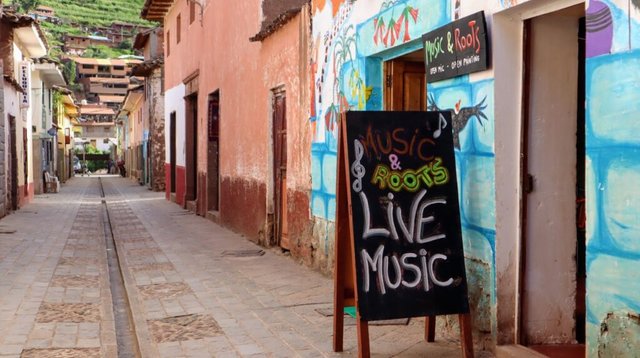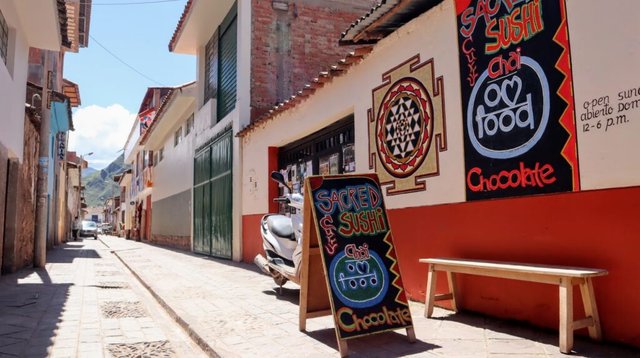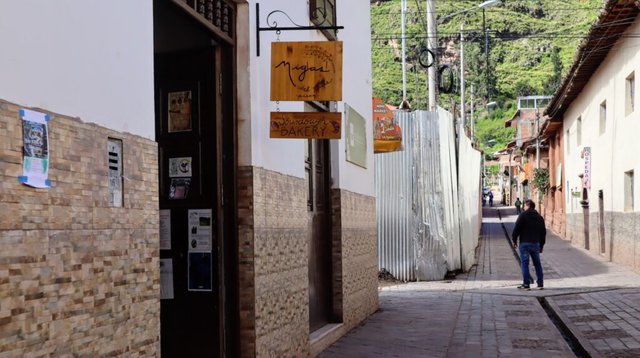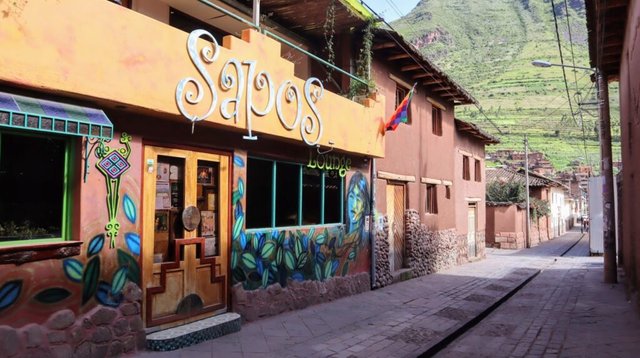 Local market in Pisac
This is totally one of Peru's charm. Their market is still so colorful, full of the colorful wide variety of fresh fruits and vegetables. Some of them I don't even know what they are so it's always fun to browse around and try new stuff.
One of my favorite things to do at Pisac market or actually, all the Peruvian markets I have been to is to go sit and relax for a bit while sipping on a freshly squeezed juice by local amiga.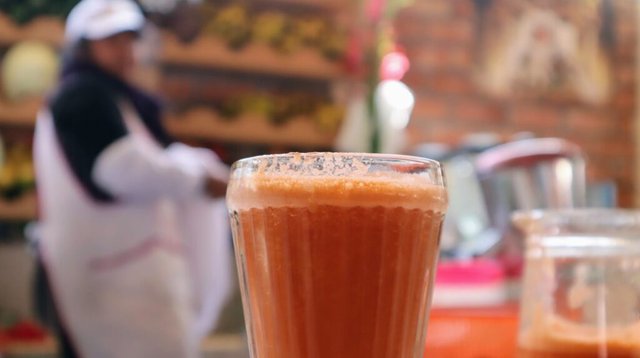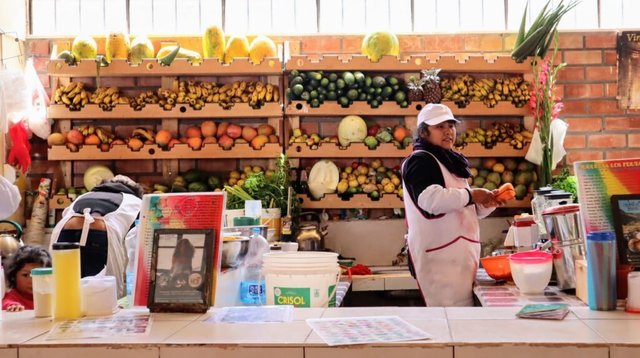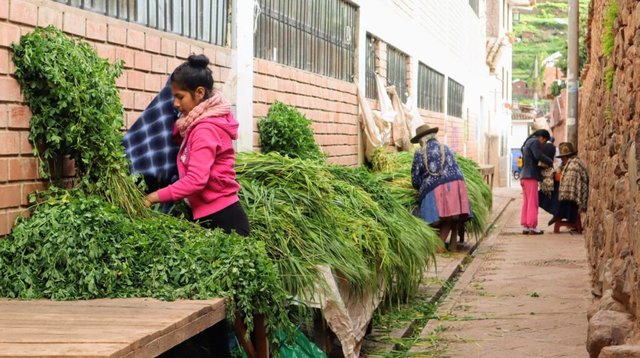 Or just strolling around in Pisac...
Honestly, to come here without the purpose of shopping or visiting the ruins, just to stroll around town and watch how people live is already fun in itself. I remember the first day when I was wandering and checking out the town, it was so much joy. Small little roads in the village and every time you look up you can see a beautiful mountain scenery surrounding. I just feel like, there no anything like it.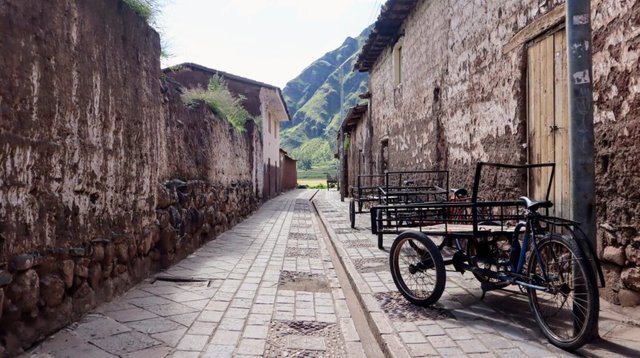 Love it there. It's really relaxing and peaceful. Love the nature, love the people and all the food and fresh juice at Pisac local market.
Check out this vlog from Pisac and fall in love!
♡ Get $55 TRAVEL CREDIT
♡ EARN CRYPTO while browsing
🎥 Check out all MY GEAR
---
All copy and photos are original content by me.
TO SUPPORT WITH LOVE ♡ PLEASE SUBSCRIBE!!! TO MY SUPER DUPER FOOD CHANNEL