Learn with Steem Pak @muzack1 dan Newcomers #worldsmileproject50pc
Hi all. How are you today? Hope you are always in good health. 50% of Rewards Donated To Charity Account: 25% @worldsmile and 25% @adollaraday
Today I was with Mr. @muzack1 and also other friends sitting at MC Coffee Keude Amplah, Nisam to enjoy drinking coffee at that place. Not only enjoying a cup of coffee and also food at the place, but we also discussed Steemit.
The meeting was also attended by Mr. @ibnusak and @bukhairidin @walictd @muhammadbakrie @nawarnizam. I and Mr. @muzack1 invite them to continue to make good and correct posts so that they can become great and good writers in the future. Not only that, but we also advise them to continue to do power-ups so they can delegate steem power to the community they want to delegate.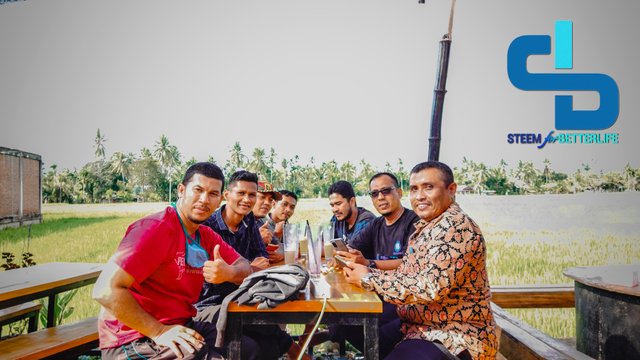 Learn with Steem Pak @muzack1 dan Newcomers #worldsmileproject50pc
We will continue mentoring activities for Newcomers who still don't understand Achievement tasks. Therefore we will continue to provide guidance to those who are just on Steemit. Currently, we see many newcomers who still don't understand some of the communities on Steemit. We also provide easy understanding for them to understand later. We were there for over an hour and then returned to our respective homes.
Follow me @sisol