Nutbox Ambassador Application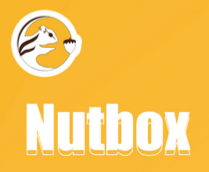 Hello everyone! I am @okanbey
As you know, there is a new development by Nutbox. Nutbox Global Ambassador Program! This is a very interesting development for me. Because I have been doing research and investigation about nutbox for a while. It is a very good program and project.
I've been in the crypto and blockchain world for a long time. I love doing research and taking part in projects. After joining Steemite, I started doing research with both Steem and Tron. Over time, I became an investor. Recently, a new project has caught my attention. This is Nutbox of course!
I examined the structures in the system. Of course, nutbox.mine and nutbox.dao Very nice systems. They also help people to understand users and the pool.
Blog.nutbox is a place on the blockchain where people post about crypto or any other topic. I also want to work for this community to reach a larger audience.
Regarding the embassy issue, I have been involved in many projects before, either as an official or as an ambassador. It is very important for me to contribute to the growth of a project I am involved in. Now I want to do this for nutbox.
As for some of what I need, I am thinking of investing in Pnut tokens in the long run. Not just myself, but as a team. Turkey community. As for technology, we will continue to keep up with our times and follow the developments moment by moment. I am particularly interested in mining, so I need to improve the technological equipment I have. I will do something for this. Since I have been experienced in these matters before and I am successful in mutual communication and dialogue, I will not have any problems.
My friends and I will work to bring new people to the nutbox world. We will inform people about both investment and developments.
Turkey got us a community. Especially as local ambassadors, want to expand the nutbox family, along with other community both in our own Turkey in the Turkish users. My work will continue for this. My friends and I have already taken action on both mining and post sharing, and we will continue.
I can attend conferences and events related to Nutbox. I will be happy to express my opinion. Also, I mentioned earlier that we have a local community. I can instantly and accurately relay new information about Nutbox to my local community.
Also, I will continue to examine other projects. It will really be an important task for me to discover new collaborations or opportunities related to Nutbox.
Additionally, I can work with translation team.
A developing community needs affirmative votes within the steemit. Nutbox is a pioneer in steemit in this regard. We aim to develop faster and reach more people by getting positive votes from you. If I am accepted, the regional ambassador will be really great for me. I want to work for this system!
Finally, making this application is a gratifying thing for me. This project took on the task, I will help both global as well as the growth of the community nutbox family in Turkey.
Discord; okanbey#1119
My Telegram Address
Best Regards, @okanbey