Food of the World / Eating in Rome
Read this post on TravelFeed.io for the best experience
---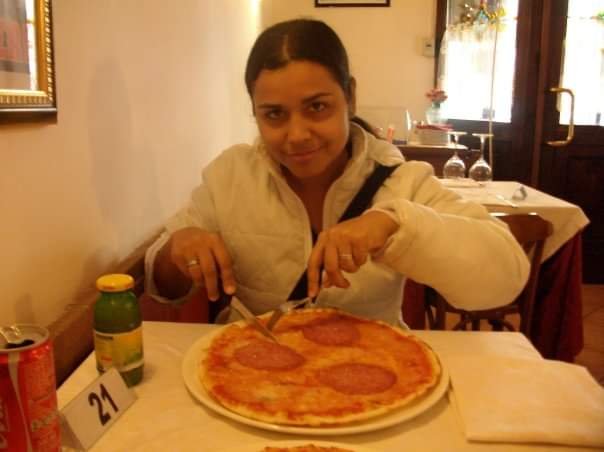 Hi guys! I want to share with the Food of the World community some anecdotes and experiences lived during my trip to Rome, where I could try some of the Italian traditional dishes.

My journey to the eternal city of Rome was my first trip out of my country, so it is very special for me. I was traveling with my best friend, and we certainly had a lot of fun. Our trip schedule was full of extraordinary places to visit, but eating time was also very important, since we could taste the delicious typical food.

As we know, the most representative dish of the Italian gastronomy is Pizza. Who would not enjoy this world famous versatile delight? I had the chance to eat pizza several times in different places; all of them were really good, and the fact of knowing that I was in its origin place made it more interesting. You would think they are the pizza experts. Wouldn't you?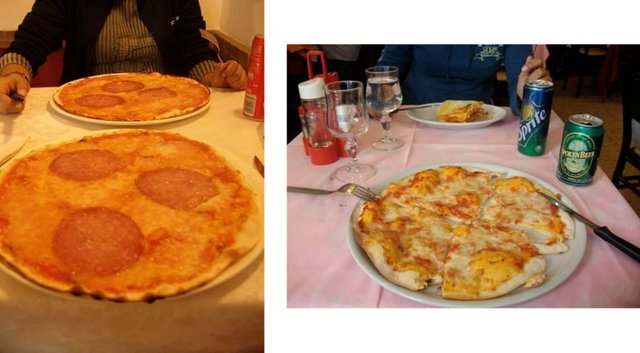 Another dish I tried was spaghetti with bologna sauce and side radicchio salad. A good beer or a coke could not be missing when delighting a delicious pasta plate; wine would be also an excellent choice though.

Near my inn, there was a nice restaurant where I had traditional Lasagna with red wine; I must say it was the best lasagna I'd ever tried.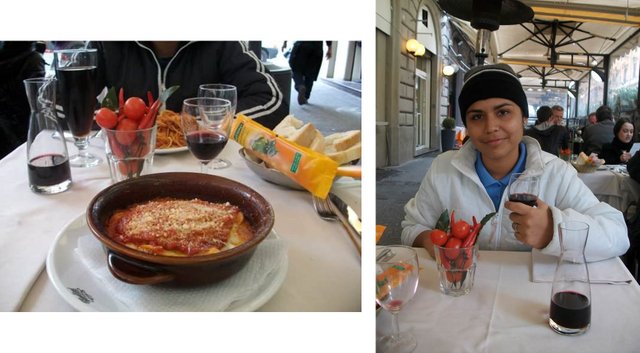 I remember it was winter at the time of my visit, but it did not stop me to eat an ice cream. I've never cared about those facts, I was just committed to enjoy my journey and have a great time.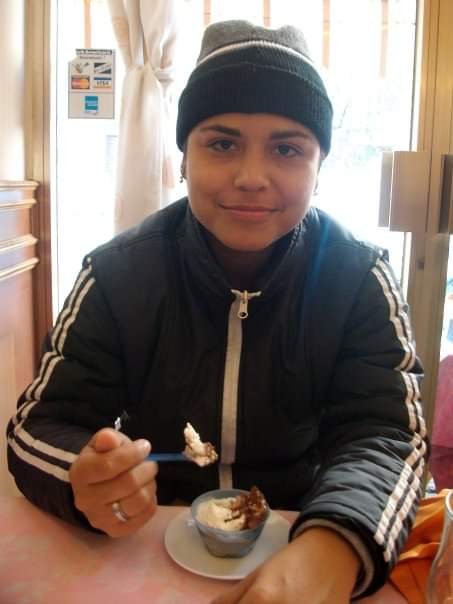 As I use to do in my trips, I always take a moment to have a coffee and think. I really want to go back to that beautiful city of cobblestones streets and try some more delicious food.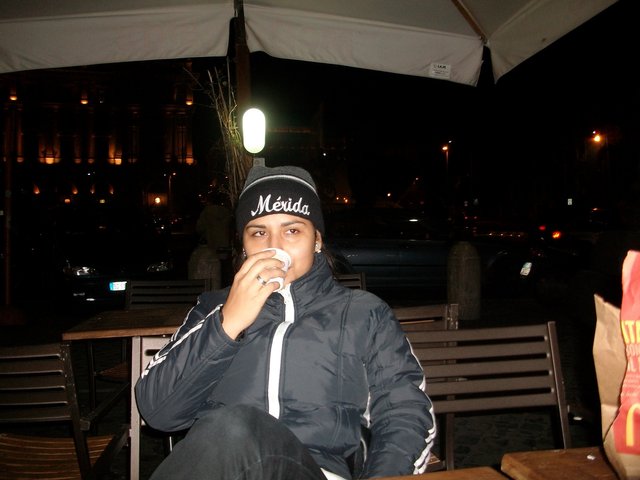 All photos were taken with my personal camera.

---
View this post on TravelFeed for the best experience.