Weekly Challenge on Steem! Pet Art/Photography Contest - Week4 | May 10,2021
Today is not my day. A total bad day for me. I experience a little dizziness and vomiting due to my fever. Spending my entire day at my bed without doing anything makes me more sick. Thankfully I have this cat who always on my side whenever she feels that I need a little comfort and a hug.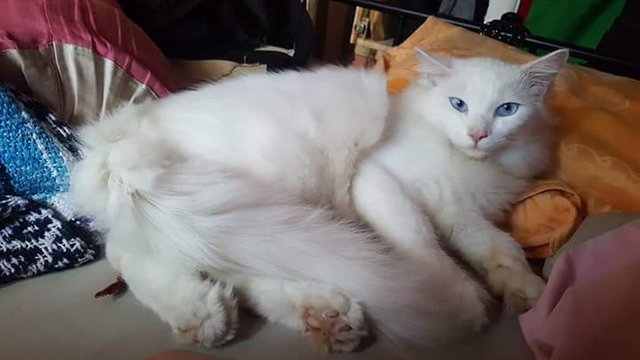 My cat namely snow is the one who makes my boring day into a special day because she accompany me in my worst nightmare. She follow me everywhere I go like a little nurse and If she can talk I know she would say that I'm always be by your side and I'll take good care for you.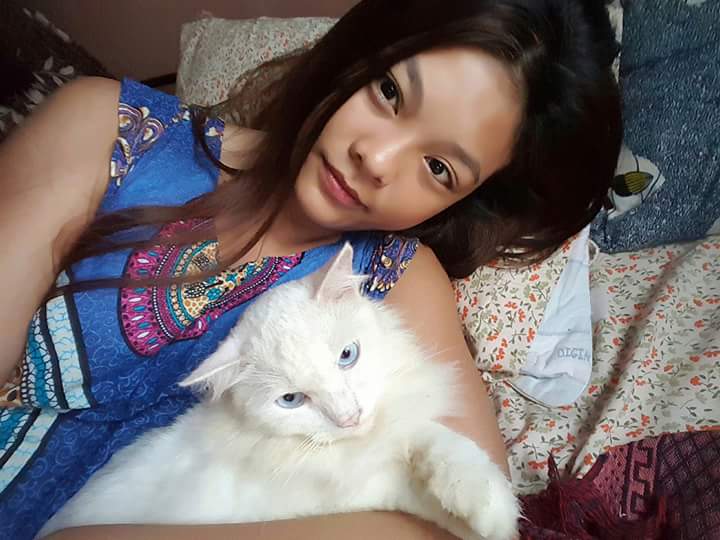 My mom needs to go to work and I left alone in the house with the food in the fridge and the medicine on my table. Maybe I get this disease when I get wet in the rain last night. I know I will be okay soon and able to fully charge my energy back to normal so I can go to work and finish everything.
Representing Philippines.