Busy streets of Dhaka // Street Photography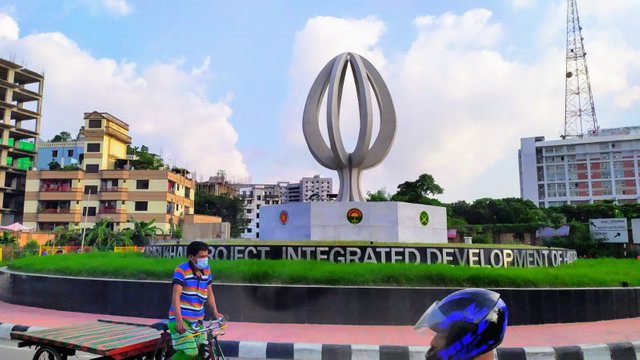 Dhaka is always busy with traffic, with people. The streets are never empty.
I captured this while going to the office. This is a monument located in Banasree- Dhaka, Bangladesh.
Device: Xiaomi Note 7 Pro
Place: Banasree - Dhaka, Bangladesh
Location: Link
Edited: Default Mobile editor
I'm quite busy for a few days because of job pressure, that's why this short post. Hope you enjoyed the image.
Thanks