Chow Mein with fried chicken ball 🍜🍗🍴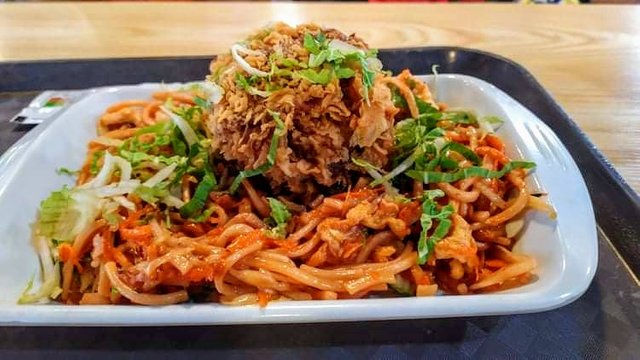 A few days ago, I had this as lunch. Mouthwatering right?
I attend a meeting, it was late afternoon, I missed my lunch. So thought to have it right there.
This is a popular restaurant in Jamuna Future Park food court. I wouldn't say they served the best food but the portion and the taste was not bad.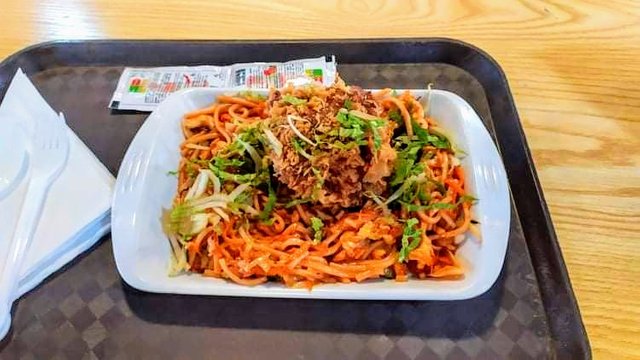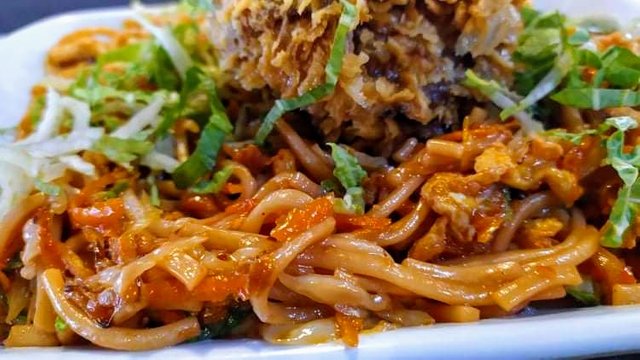 Tempting photo of my food.
Place: Dhaka Bangladesh
Restaurant name: Drumstick Indian Spicy
Location: Link
Device: Xiaomi Note 7 Pro
Edited on: Default Mobile Editor
Thanks