WEEKLY COOKING CONTEST WEEK#04: 🧅🥕Share Your Cooking Experience🥗🍧
INVITATION COOKING CONTEST
WEEK#04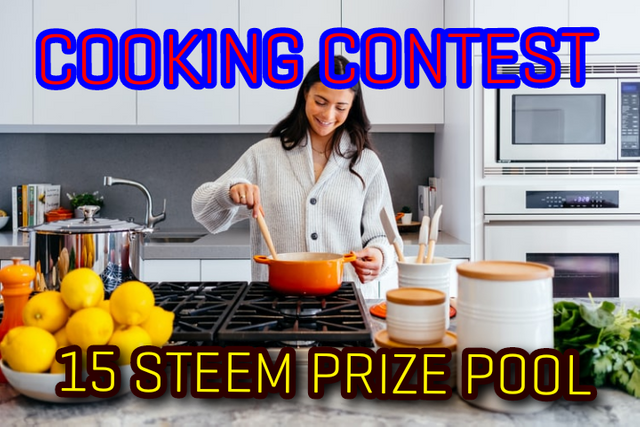 Background source
---
I am informing you all that the weekly cooking contest is starting from this week. I am going to conduct this contest.Share your cooking experience in this contest. We can all cook more or less.So I have launched a weekly cooking contest for you.Share your cooking experience in this contest.Win the steem prize by sharing your own cooking.In this contest you will describe how to make the recipe of your favourite food.You can share any type of cooking. But it is better for your cooking to be traditional.
Everything goes above the rules. So in this contest I have given some rules.The rules are mentioned below.
FOLLOW THE RULES
---
The cooking must be your own.
Your post must be in the Steemit City community.
He will be banned from this contest if he finds any type of plagiarism.
Add a selfie to your cooked food.Which can prove that the cooking is in your own hands.
Add some series pictures of cooking moments.And present a continuous description of cooking.
Write your post in at least 150 words.
Use the #cookingmyhand tag in the first three tags of your post.
Link to your post Comment below my post.
You can share your post on social media. (Your wish)
You can mention me if you want.
Submissions will no longer be accepted after the post has payed out in 7 days.
---
Start time:26-May-2021
End time:02-June-2021
---
PRIZE POOL SYSTEM
| Rank | Prize |
| --- | --- |
| 1st | 5 steem |
| 2nd | 4 steem |
| 3rd | 3 steem |
| 4th | 2 steem |
| 5th | 1 steem |
Looking forward to your valuable post.I hope you all will try to participate.